It is the best time to challenge your creativity and upgrading your woodworking skill by building your own homemade chair. With the simple basic material list you have at home, you can transform them into a comfy and stylish chair, which look like a brand new chair.
From the simplest design that anyone can make to the creative designs that require a little bit of carpentry skills and take a bit longer, you can choose the best one, which fits your need.
Let's take a look at the list of ideas down below. Grab a pen and paper and start jotting down your favorite ideas.
1. Make a Simple Chair More Comfortable with Some Cushions and a Throw Blanket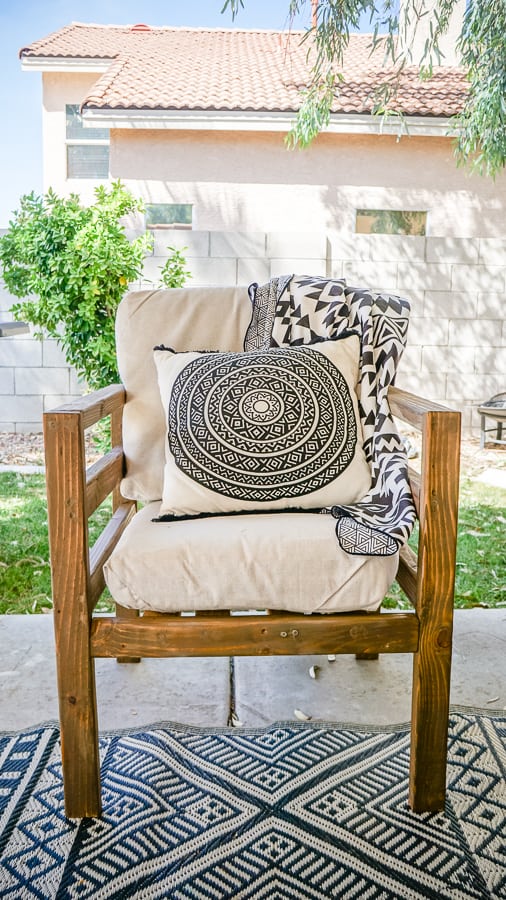 Making a wooden chair is a satisfying project that can be completed in a weekend. To get started, make sure you have a saw, drill, screwdriver, hammer, and measuring tape. You'll also need some wood glue, sandpaper, paint or stain, and screws or nails.
Once you have everything you need, cut the pieces for the seat, backrest, and legs according to the dimensions in the plans. Next, assemble the chair using wood glue and screws or nails. Be sure to use clamps to hold the pieces in place while the glue dries. Finally, sand down any rough edges, apply a finish of your choice
2. Add Some Personality to a Dining Chair with Some Fun Fabric.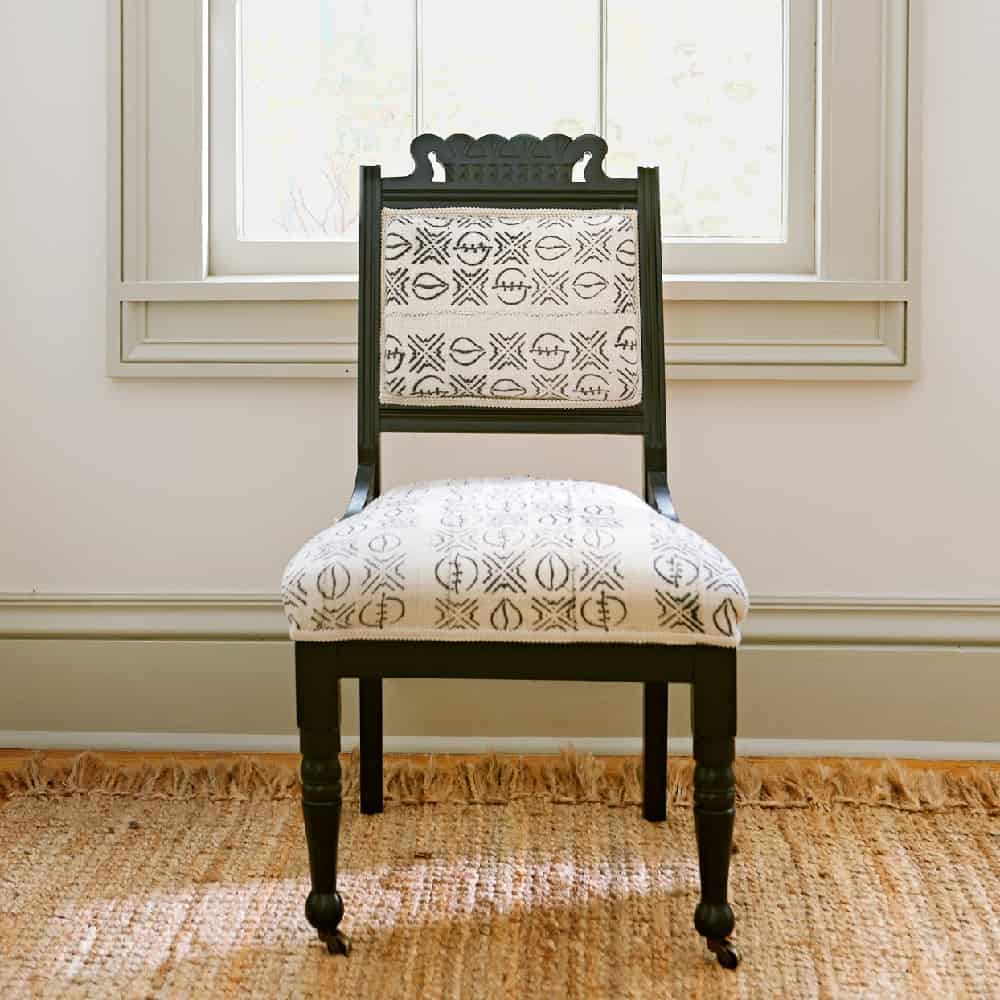 With just a few simple tools and some fabric, you can easily create a one-of-a-kind piece of furniture. The first step is to select the fabric for your chair. After you have the fabric, cut it to size and then sew it onto the frame of the chair.
You can either hand-sew the fabric or use a sewing machine. Finally, add any finishing touches, such as buttons or fringe.
3. Give an Old Chair New Life with a Fresh Coat of Paint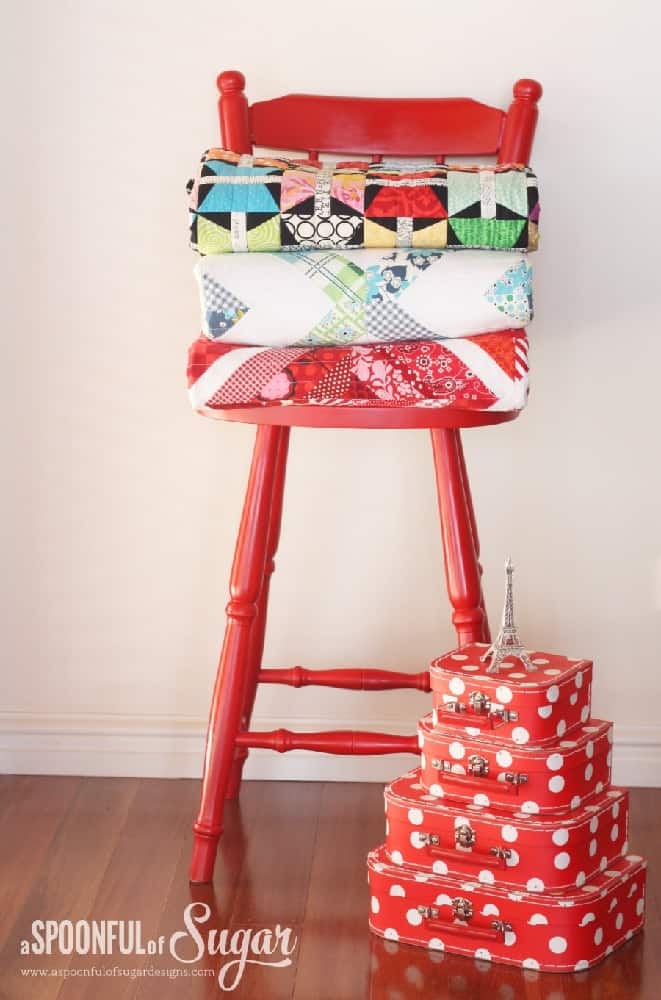 You won't be bored with the old chair anymore with this effortless thing you can do. To start, remove the seat cushion and any other removable parts from the chair. Then, use sandpaper to rough up the surface of the chair so that the paint will adhere better. Next, wipe down the chair with a damp cloth to remove any dust or debris.
Now you're ready to start painting. Use a brush or roller to apply a coat of primer, followed by a coat or two of paint in your desired color. Let the paint dry completely before reassembling the chair.
4. Transform a Boring Chair Into an Elegant Piece with Some Gold Leaf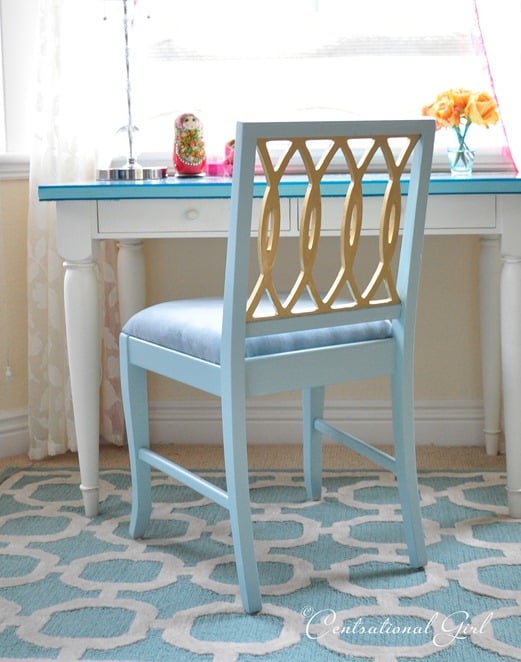 Adding the gold leaf to your chair will make it really stand out. With some simple tools and materials, your old chair will be an eye-catching piece of art. To add gold leaf to a chair, first sand the surface smooth and then apply a layer of adhesive. Next, apply the gold leaf in small sections, using a brush or your fingers to smooth it down.
Once the entire surface is covered, allow the adhesive to dry completely before varnishing the chair for extra protection.
5. Turn a Child's Chair Into a Work of Art with Some Hand-painted Details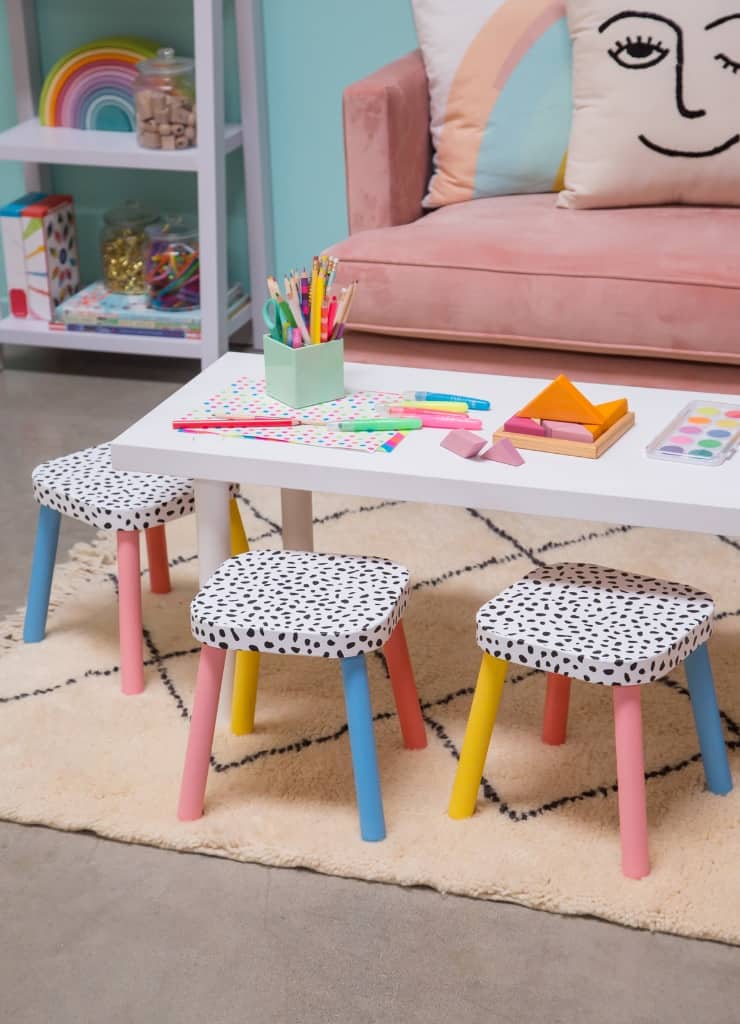 It's a relatively easy project that can be completed in an afternoon, and it'll give the room a fun and colorful new look. Plus, your child will love sitting in their very own hand-painted chair.
Here's what you'll need: stool, paint, paintbrush, stencils. First, decide on the design you want to create. You can keep it simple with stripes or polka dots, or get creative with a more complex pattern.
6. Make a Beach-Themed Chair by Adding Some Seashells and Sand to the Seat
Bring in the soothing atmosphere the beach to your house with this functional yet stylish chair. By simply adding some shells and sand to the seat, you can create a unique piece that is perfect for any room in your house.
Other way, you can also simply paint the chair with white and blue hues. Plus, consider the distressed finishing to highlight the beach atmosphere.
7. Create a Cozy Reading Nook with a Comfortable Armchair and Some Pillows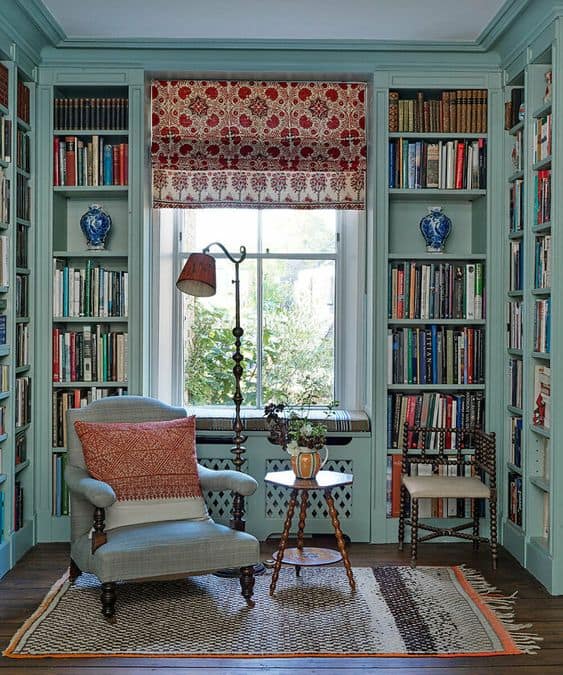 This simple project can be made in just a few hours, and it's a great way to add a touch of personality to your space. All you need is a comfy armchair, some fabric, and a sewing machine.
Start by measuring the fabric to fit around the chair, then sew the sides together. Next, create a pocket for stuffing by Sewing two lines of stitching across the top of the fabric, leaving a small opening in the middle. Now stuff the fabric with pillow filling or old clothes until it's nice and puffy. Finally, sew the opening closed and enjoy your new reading nook.
8. Add Some Flair to a Dining Room Chair with Some Decorative Upholstery Tacks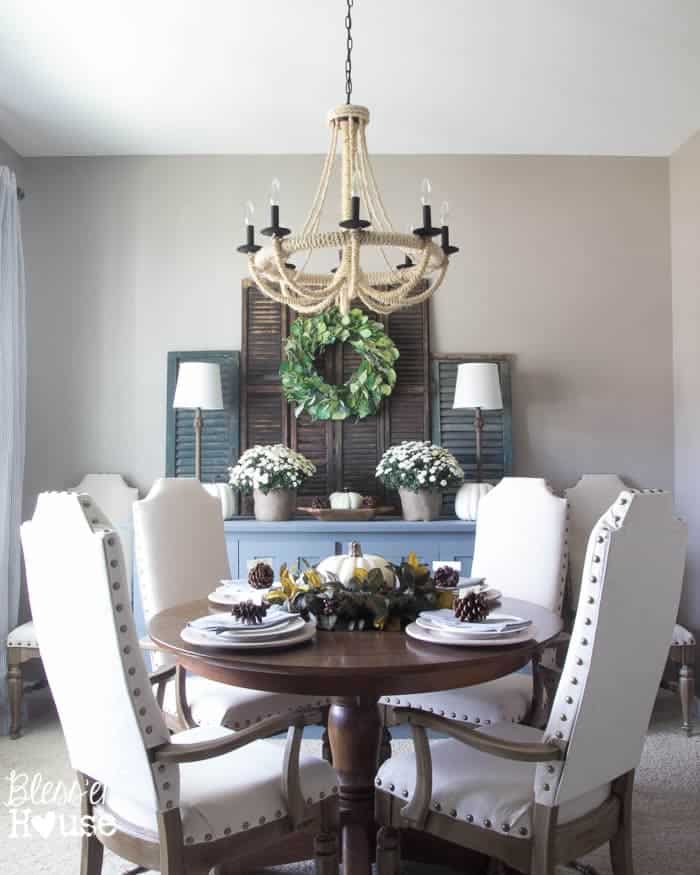 By simply adding some decorative upholstery tacks, you can give it a whole new look. Upholstery tacks come in a variety of colors and styles, so you can really have fun with this and experiment until you find the right look for your chair. Plus, it's an easy and relatively inexpensive way to add a personal touch to any piece of furniture.
Hammer the upholstery tacks into the chair along the seams. For a more uniform look, you can space them out evenly. Or, for a more whimsical effect, you can group them together in clusters.
9. Spruce up a plain wooden chair with some carved details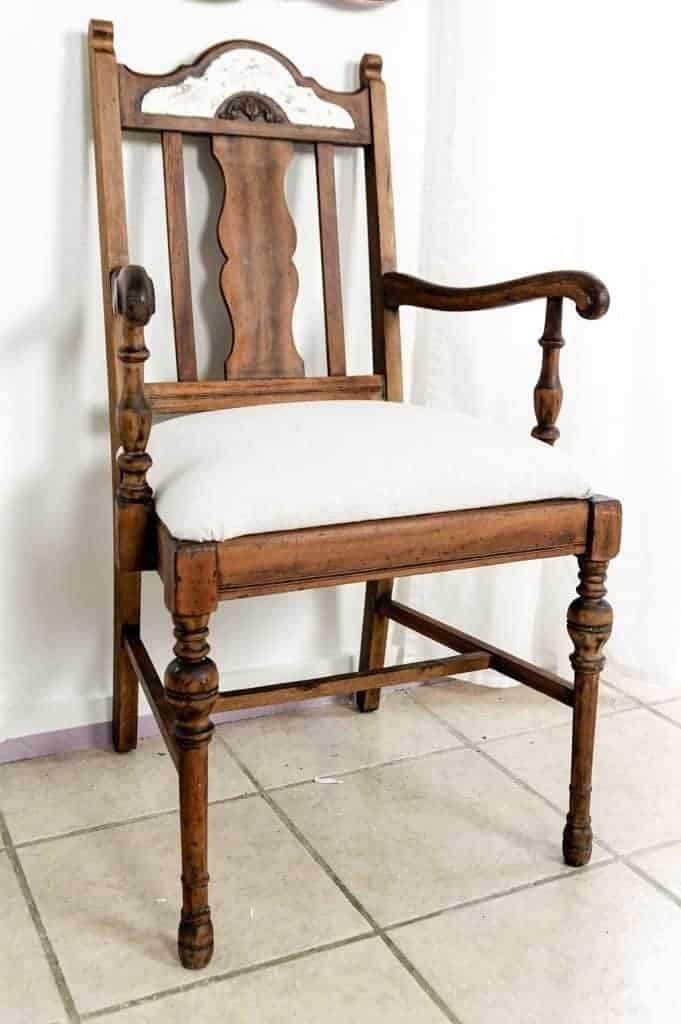 You can start with a plain wooden chair and add some carved details to give it a one-of-a-kind look. First, choose a design that you like and sketch it out on the chair. Then, use a saw or router to carve out the design.
If you're not comfortable doing this yourself, you can always hire a professional carpenter to do it for you. Once the carving is complete, sand the edges smooth and paint or stain the chair to finish it off.
10. Modern Chair Plan Makeover with Some Spray Paint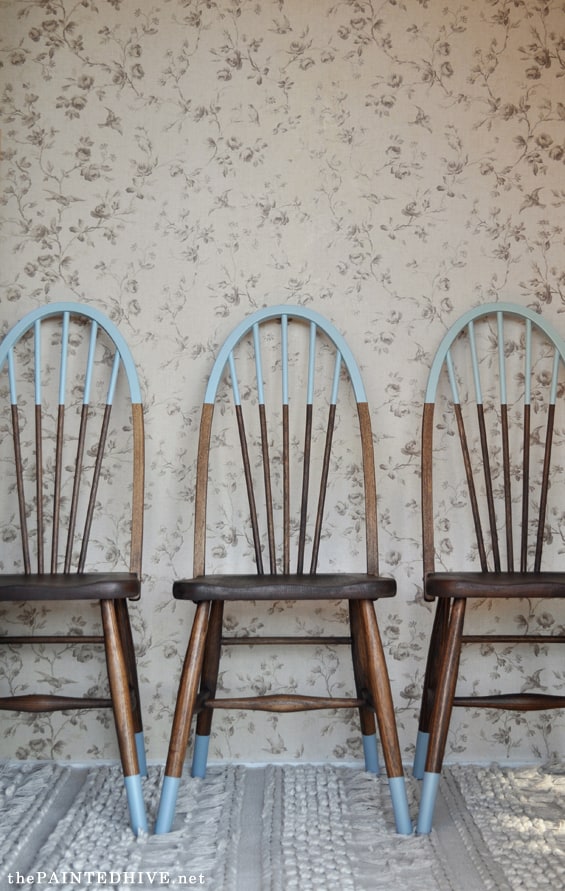 This project is perfect for beginners, and it only requires a few supplies. First, remove any loose paint or rust from the surface of the chair using sandpaper. Next, apply a primer to help the new paint adhere to the metal.
When the primer is dry, apply a few coats of spray paint in your desired color. Let the paint dry completely before using the chair. With just a few simple steps, you can turn an ordinary chair into a work of art.
11. Upcycle the Old Tire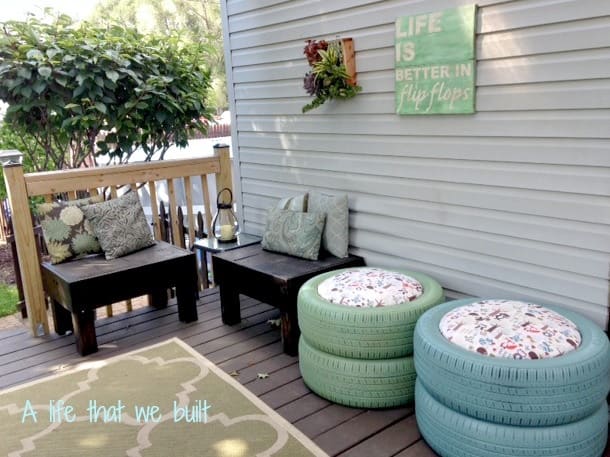 Consider upcycling the old tire to transform it into a cool eco-friendly chair. Once again, you can use old tires to create a comfy chair for your home. This time, all you need is some paint and some creativity to turn that ugly tire into something cool and funky. You can add some colorful cushions to make it more inviting.
Supply materials you will need:
Instructions:
Begin by painting the old tire in your desired color.
When the paint is dry, add some cushions to make it more comfortable.
You can also add some decorations to personalize your upcycled tire chair.
Enjoy your new chair.
12. Make a Simple Rocking Chair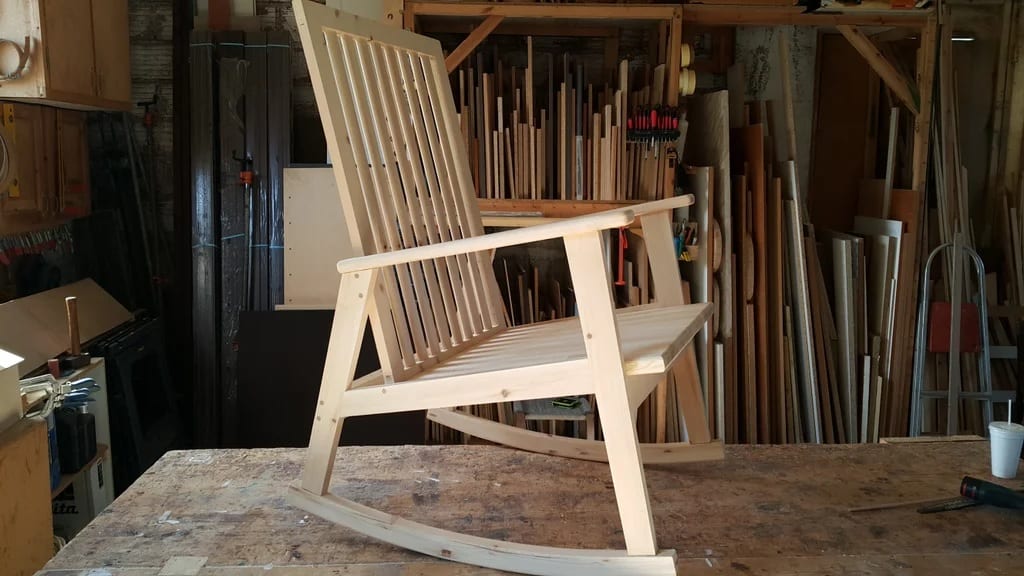 Create your own cozy rocking chair with the basic instructions below. You can make this project as simple or complex as you like, depending on your woodworking skills and the materials you have available.
What You'll Need:
One or two piece of plywood
Ruler or measuring tape
Circular saw
Jigsaw
Drill
1 1/4″ spade bit
Sandpaper
Staple gun and staples
Fabric of your choice
Paint or stain (optional)
13. Make an Outdoor Bench from a Headboard and Footboard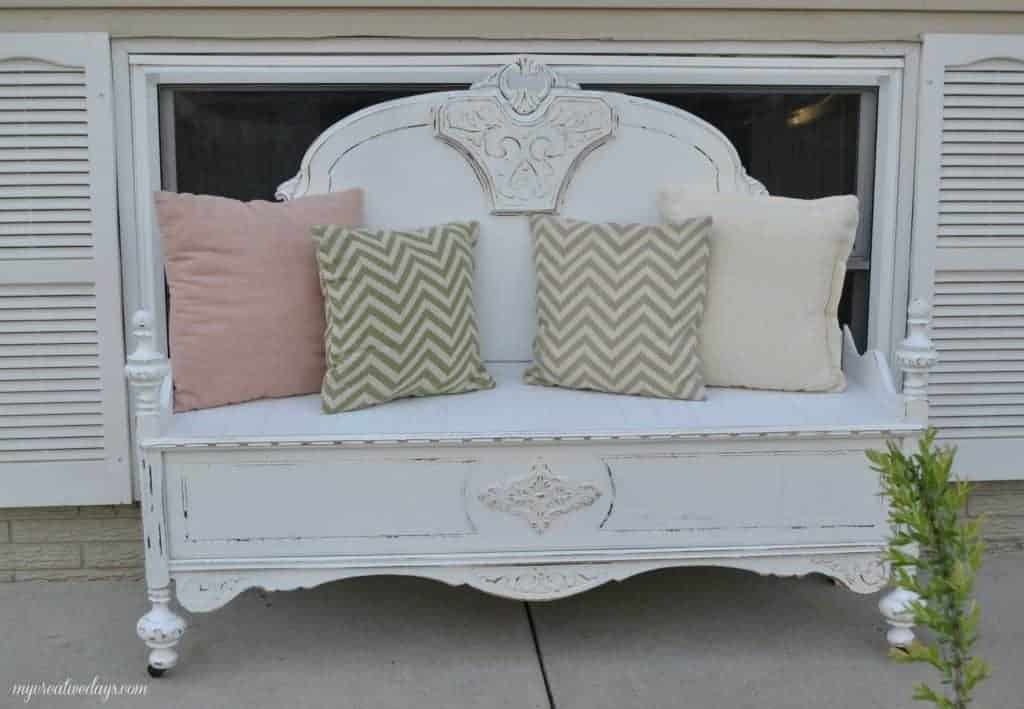 And since you're using reclaimed materials, it will also be very budget-friendly. To get started, simply remove any hardware from the headboard and footboard. Then, use a saw to cut the headboard in half. Next, attach the halves of the headboard to the footboard using screws or bolts.
Be sure to add reinforcement in the middle if the headboard is particularly large or heavy. Finally, finish off your bench by sanding down any rough edges and adding a coat of paint or sealant.
14. Make a Modern Adirondack Chair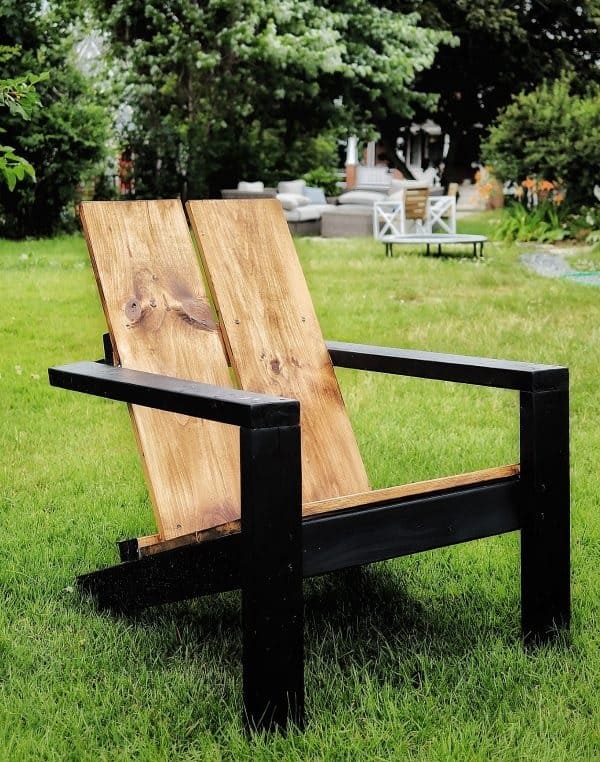 With its wide arms, deep seat, and high back, an Adirondack chair beckons you to kick back and enjoy the scenery. To get started, you'll need some lumber, a saw, some sandpaper, and some screws. Once you have your supplies gathered, cut the lumber to size and sand down any rough edges. Then, assemble the pieces according to the instructions below.
15. Make an Easy and Inexpensive Wood Slab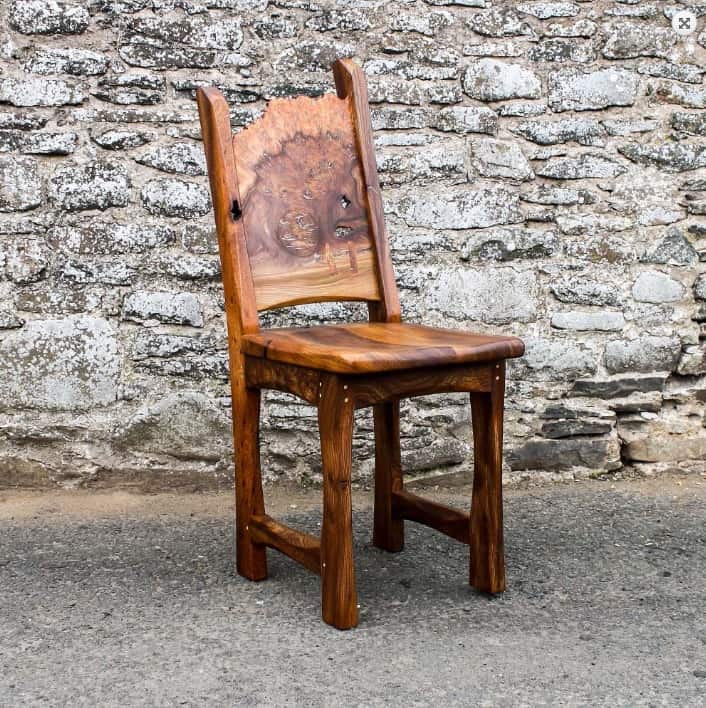 You can make a beautiful and unique wood slab chair for a fraction of what you would pay at a store. All you need is a piece of wood, some sandpaper, and a few hours of time. Start by finding a piece of wood that is the right size and shape for your needs.
You may want to use a piece of reclaimed wood or create your own slab from a log. Once you have your piece of wood, use sandpaper to smooth any rough edges. Then, stain or paint the wood to your desired finish. You can also add cushions or upholstery for extra comfort.
16. How to Build a Rustic Log Lawn Chair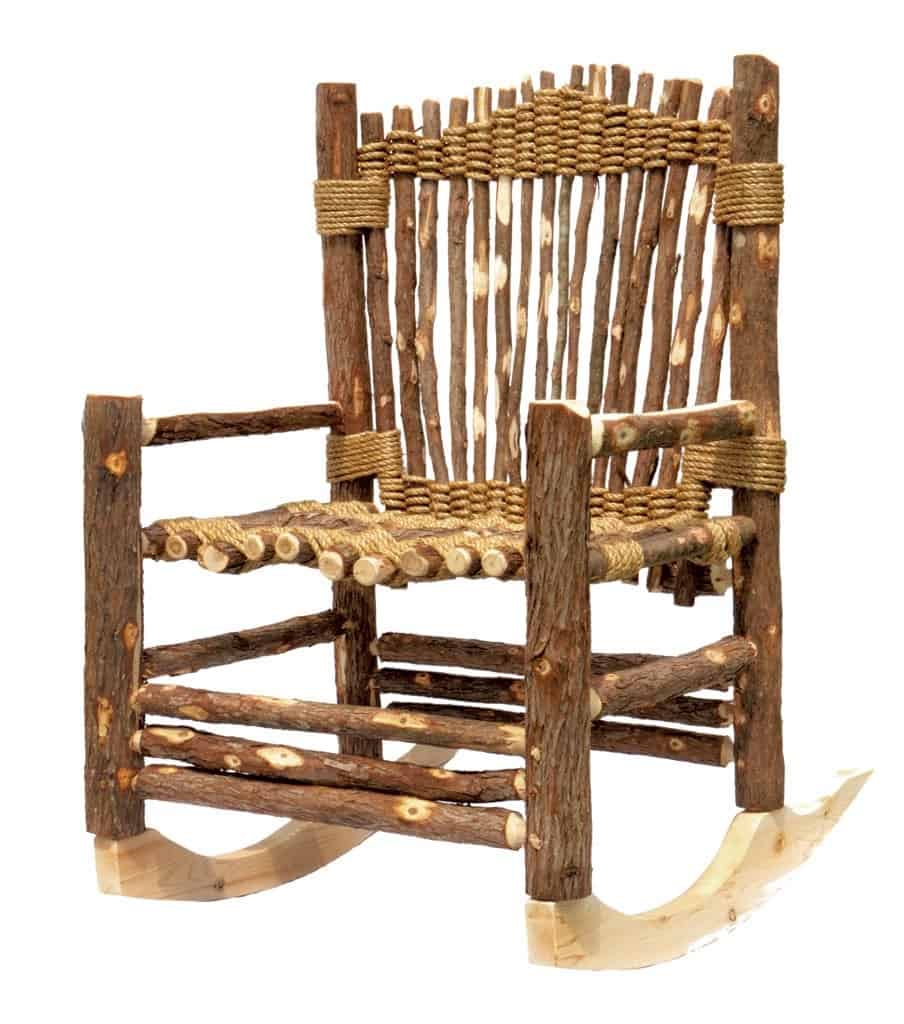 This type of chair is relatively easy to build, and it can be made from materials that you may already have on hand. It also offers you a touch of natural hint to your area in no time. To get started, you will need a few logs, some rope, and a saw.
Once you have the logs cut to size, simply stack them in the desired chair shape and tie them together with the rope. You can then finish the chair by sanding down any rough edges and adding a coat of varnish.
17. How to Paint Upholstery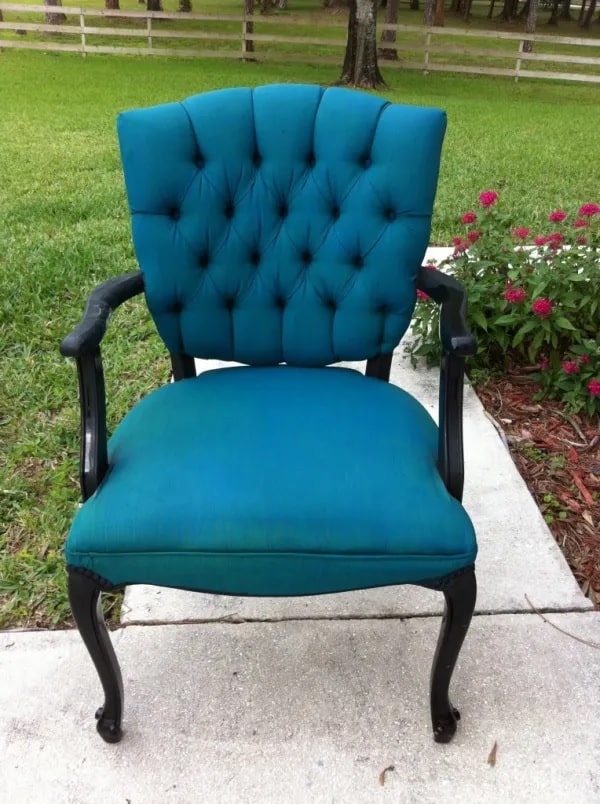 Painting upholstery is a great way to give new life to an old piece of furniture. To begin, you will need to gather your supplies. You will need a paintbrush, an upholstery cleaner, a drop cloth or microfiber cloth and a can of paint.
After you have everything you need, you will need to clean the piece of furniture that you will be painting. Clean the upholstery stain with the cleaners with the circular motion. After the piece is clean, you will need to allow it to dry completely. When it is dry, you will be ready to start painting.
18. How to Add Legs to a Chair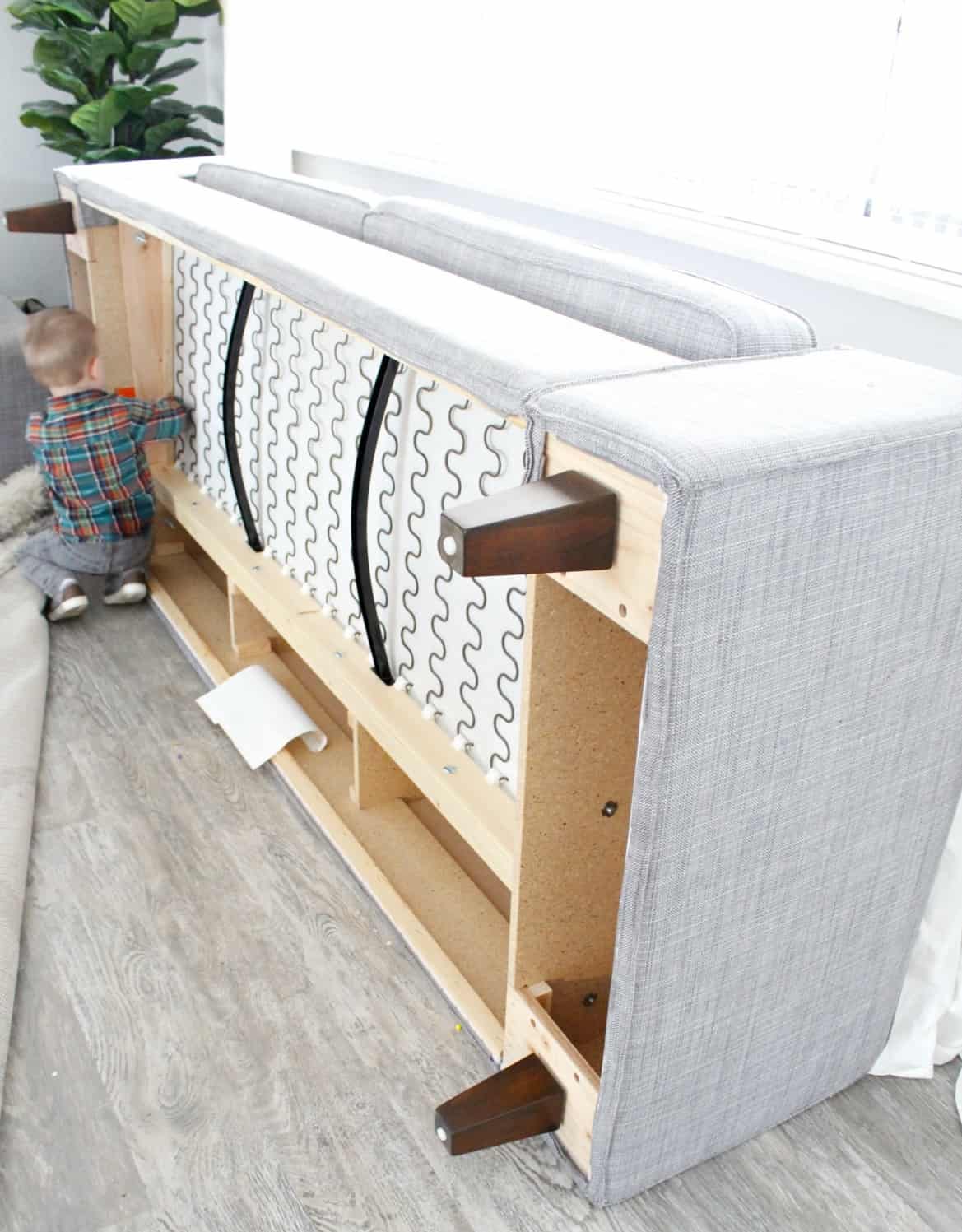 Give your chair a whole new look by adding legs! It's a project that anyone can do, and it doesn't take very long. You'll just need to find some legs that you like (you can find these at most hardware stores) and attach them to the bottom of your chair using screws. After the legs are attached, you can sand them down and paint or stain them to match your chair.
19. How To Make A Folding Lawn Chair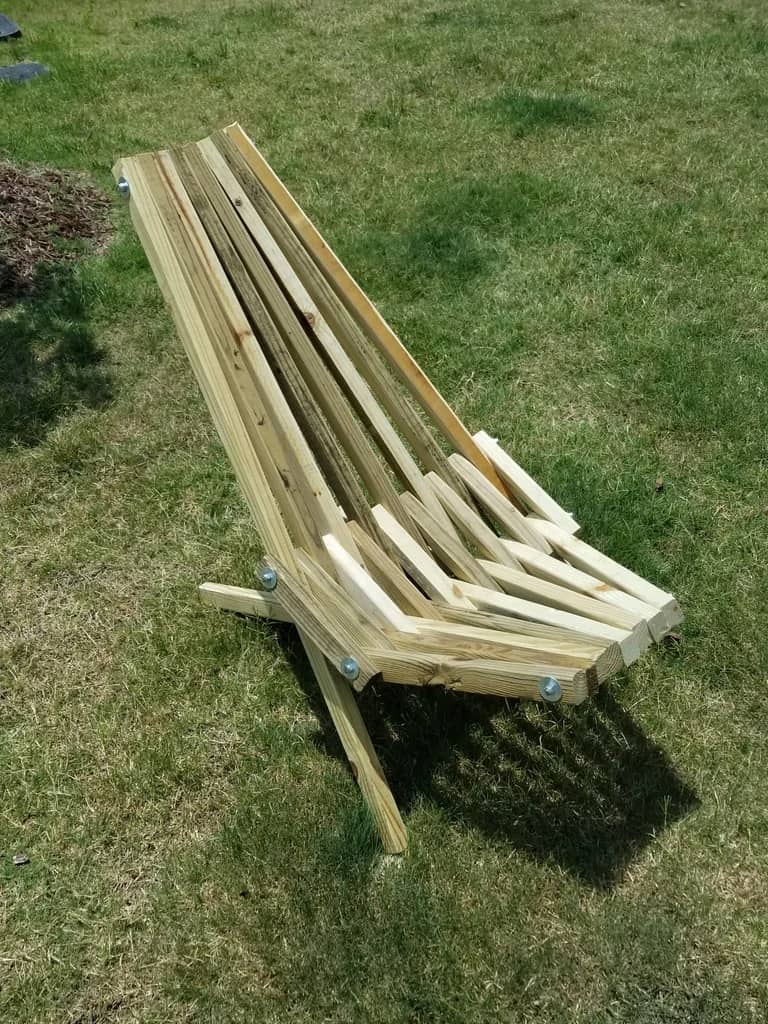 Making a folding lawn chair is a relatively simple woodworking project that can be done in just a few hours. The most important part of the process is to make sure that all of the measurements are precise, as even a small error can ruin the overall look of the chair.
When the measurements are finalized, the rest of the project is simply a matter of cutting the wood to size and then assembling everything using screws and nails.
20. How to Make an Outdoor Chair from an Old Door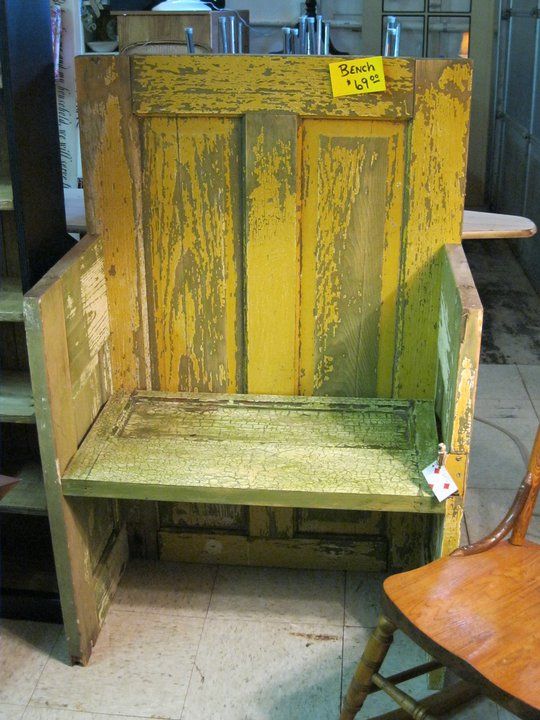 Making an amazing patio chair from an old door is a great way to add character to your outdoor space.
And it's easier than you might think! Here's how:
Start by removing the door from its frame. You may need to use a pry bar or a screwdriver to loosen the hinges. Once the door is free, sand down any rough edges.
Next, cut four legs for your chair out of 2×4 lumber. The length of the legs will depend on the height of your door, but they should be about 18 inches long.
Attach the legs to the door using screws or bolts. Make sure that the legs are evenly spaced and that the door is stable before moving on.
To finish, add cushions or pillows to your new chair and enjoy.
21. How to Make a Pallet Daybed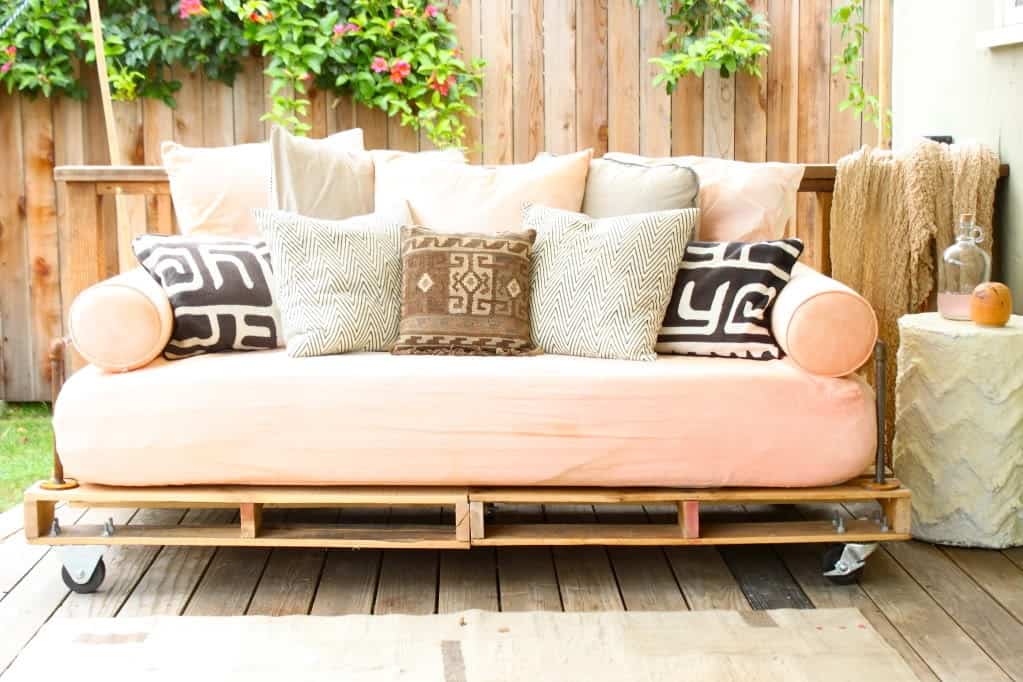 A pallet daybed is a great way to make use of an old pallet. To get started, you will need to gather some supplies. You will need saws, hammers, screws, drill, and wood glue. You will also need 3-4 old pallets, depending on the size of the daybed you want to create.
When you have all of your supplies, the first step is to disassemble the pallets. This can be done by removing all of the nails and screws that hold the boards together. Once the boards are removed, you can sand down any rough edges.
22. How to Make a Cinder Block Bench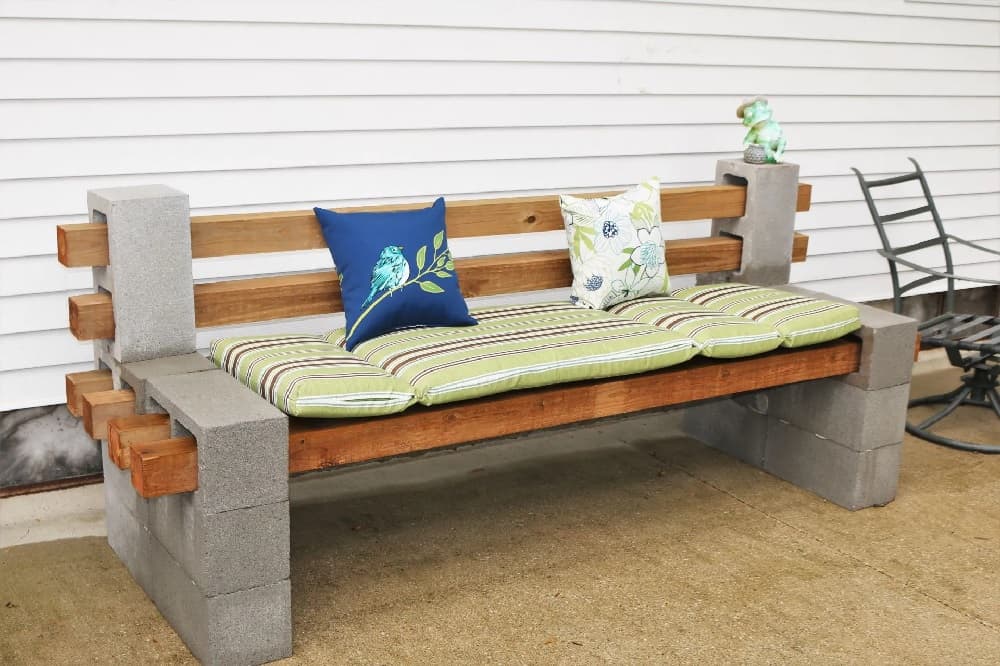 Making a cinder block bench is easy and inexpensive. You'll need about six cinder blocks and a 4-foot long 2×4.
First, lay out the cinder blocks in two rows of three. Next, place the 2×4 across the top of the cinder blocks, centered so that there's equal overhang on each side. Finally, use concrete adhesive to glue the cinder blocks together, then screw the 2×4 into place.
23. Industrial Homemade Chair Plan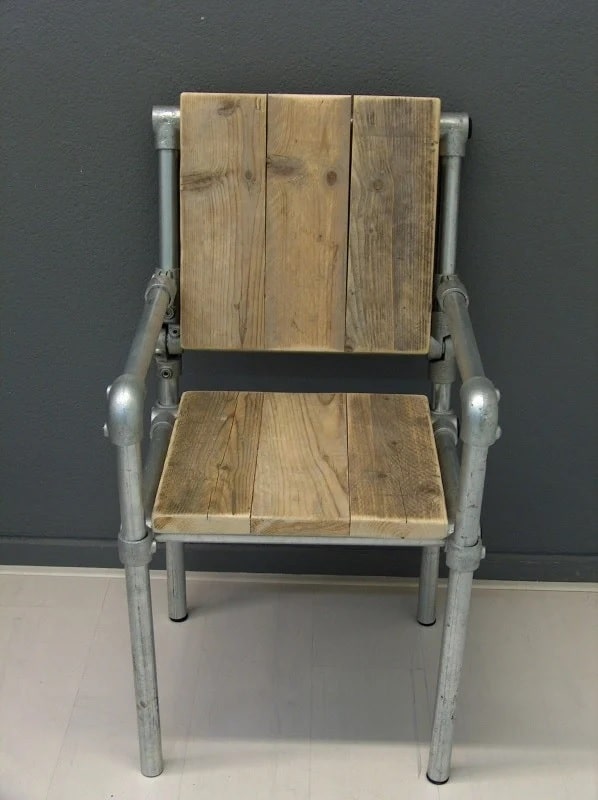 The industrial homemade chair is the perfect blend of comfort and style, and best of all, it's easy to make. For starters, you'll need some basic woodworking tools and a few pieces of lumber.
To begin, cut all of your lumber to size according to the dimensions of the chair you'd like to make. Next, use a drill to create holes for the legs in the seat and backrest pieces. After the holes are drilled, insert the legs and screw them into place. Then, assemble the rest of the frame by attaching the backrest and seat pieces together. Finally, add any finishing touches you'd like.
24. How To Build A Porch Swing Bed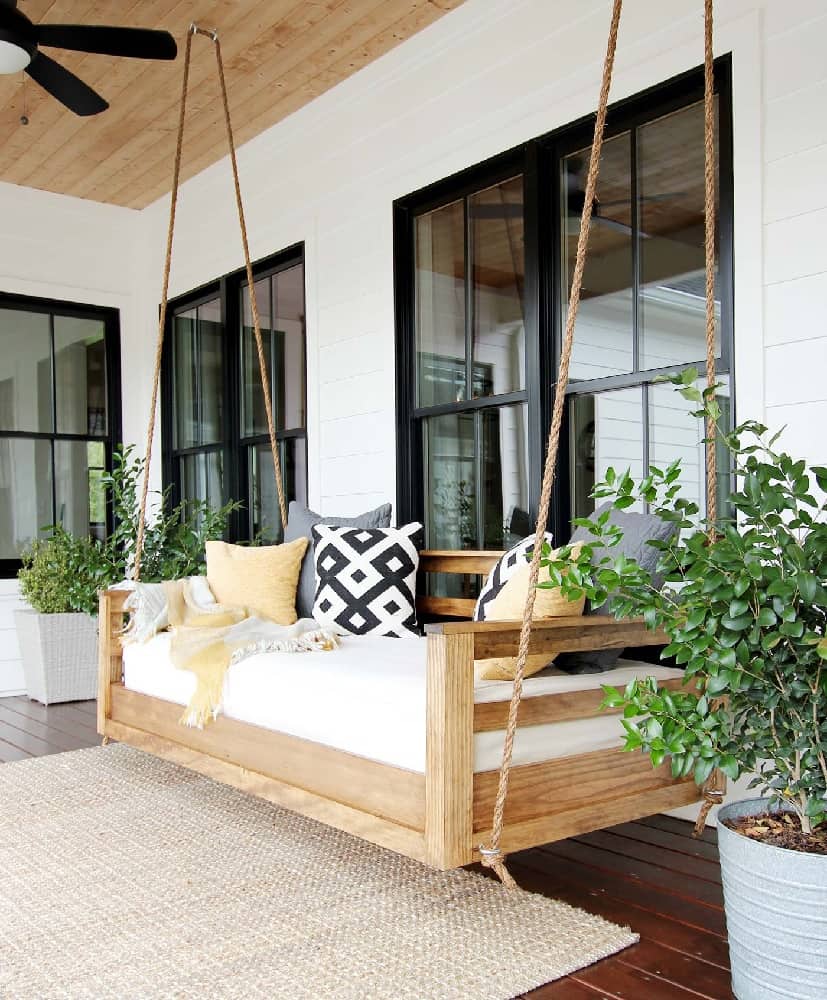 Building a porch swing bed is a great way to relax and enjoy the outdoors. A porch swing bed can be made from a variety of materials, but one of the most popular choices is cedar. Cedar is an excellent choice for a porch swing bed because it is naturally rot-resistant and weather-resistant.
You will also find that cedar is a very sturdy wood, meaning that your porch swing bed will be able to support a lot of weight.
25. How To Make A Backyard Chair Out Of Pallets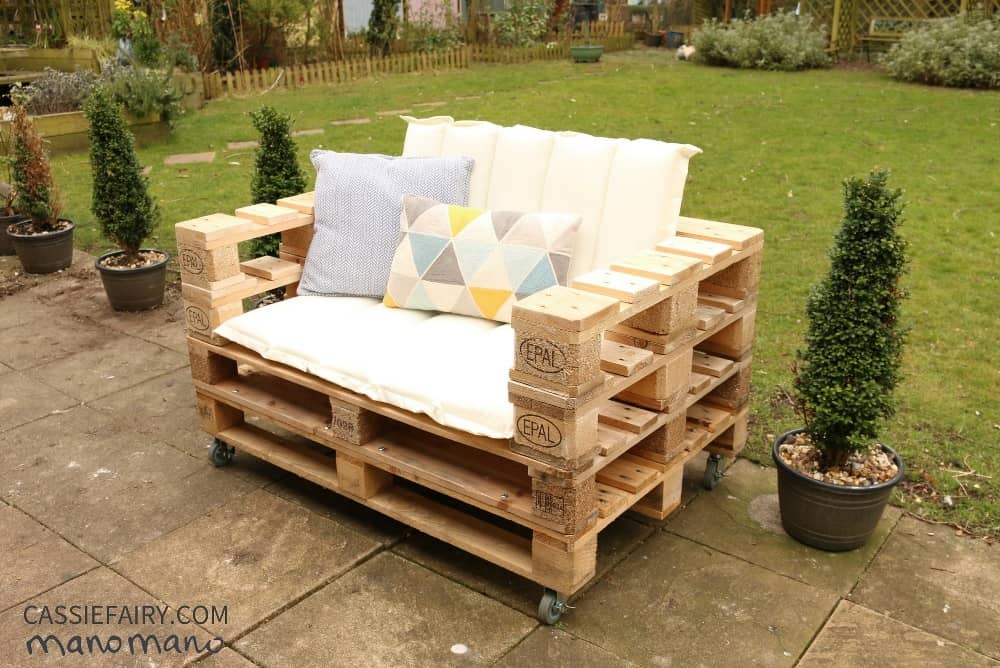 Add some extra seating to your outdoor space with the sofa you can make yourself to upgrade your skills. It's a relatively easy project that anyone with basic carpentry skills can accomplish. And best of all, it won't cost you a fortune.
To get started, you'll need four wooden pallets. You can find pallets at most hardware or home improvement stores. After you have your pallets, lay them out so that they form a rectangle. Then, use screws or nails to secure the pallets together. Next, cut two additional boards to use as support beams. Attach these boards between the pallets so that they are perpendicular to the other boards. Finally, add cushions and pillows to make your sofa more comfortable.
No need to go out and buy new chairs when you can easily make your own! These 25 clever homemade chair ideas show you how to repurpose old items or use simple materials to create unique seating for your home.