The exterior of your house says a lot about you. It is the first thing people see when they drive up to your home and is part of the overall curb appeal. This is why it's important to keep up with trends in home design, as well as make sure that your house has been painted at least once every three years to maintain its beauty and value.
In this article, we'll be looking at some of the best exterior paint colors for houses so that you can get inspired by them and start painting right away!
1. Sea Salt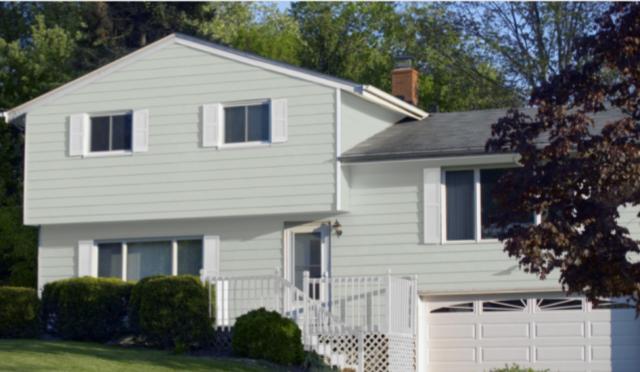 If you're living in a coastal area, this light gray color is ideal. It can give your home an elegant and subtle appearance, which is perfect for homes that are often exposed to humid conditions.
If you're living in the desert or mountains where temperatures can be extreme at times, then this light gray color will help reflect the sun's heat away from your home and keep it cooler during summer months.
It also looks good on houses with dark roofs since it complements them nicely while still allowing them to stand out against other areas like walls or trees nearby when viewed from outside of one's property line (which helps prevent trespassing).
2. Ethereal White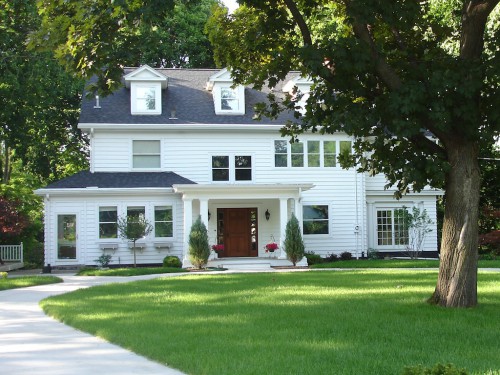 Ethereal White is a very light shade of white that has a hint of blue. It is ideal for houses with plenty of windows, especially if the windows are all different sizes.
If you have white trim, this color will complement it beautifully. And if you have white shutters or fences around your house, this color will also work well with them.
3. Peppercorn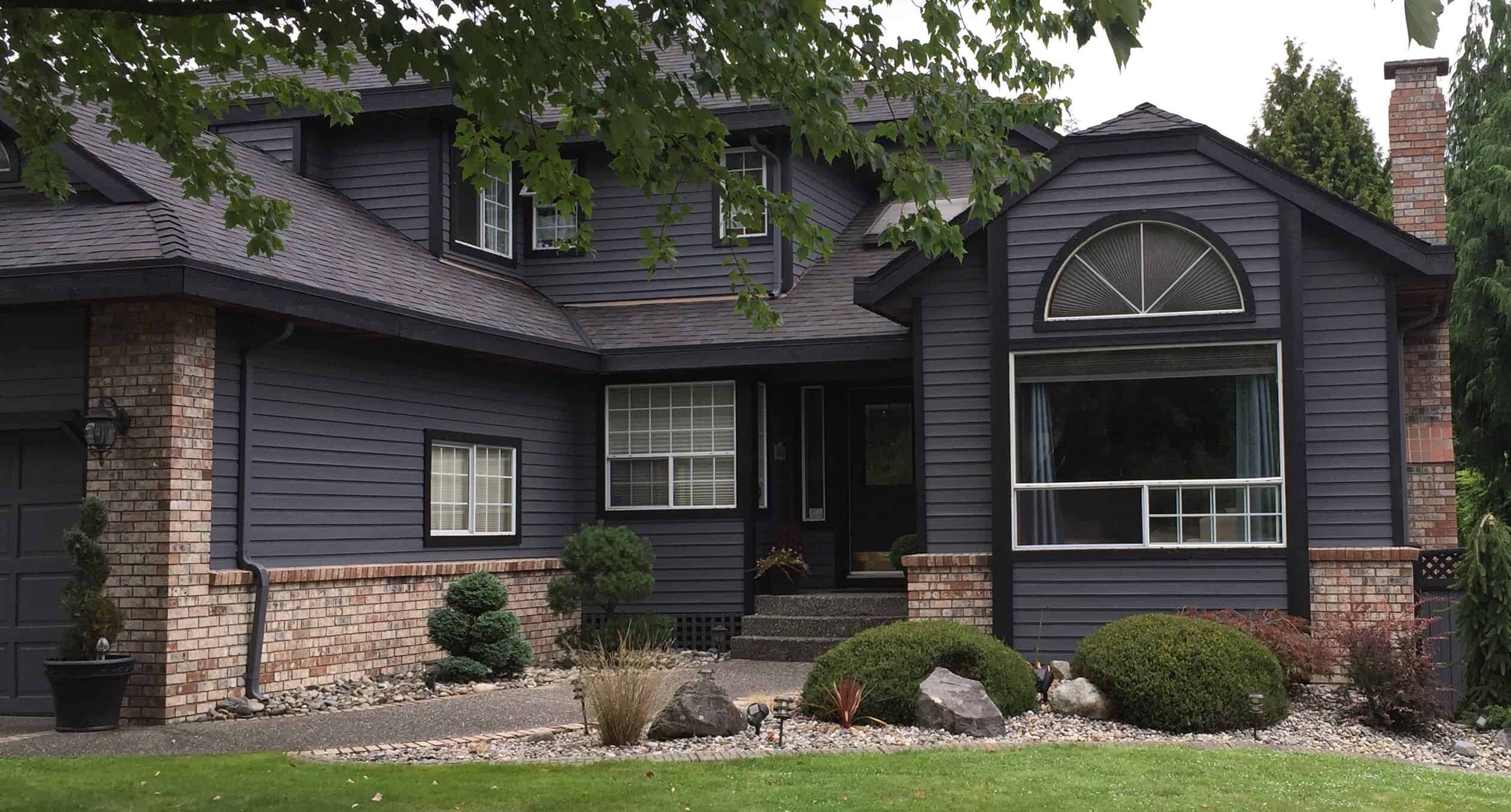 Peppercorn is a warm neutral that has become increasingly popular lately. The color can be applied to any wall and will make it appear larger, so it's great for houses that are on hills or in forests.
It also works well if you want the home to blend into its surroundings. If you're looking for an easy way to incorporate this tone, try using it as an accent color on your garage doors or shutters!
4. Crushed Ice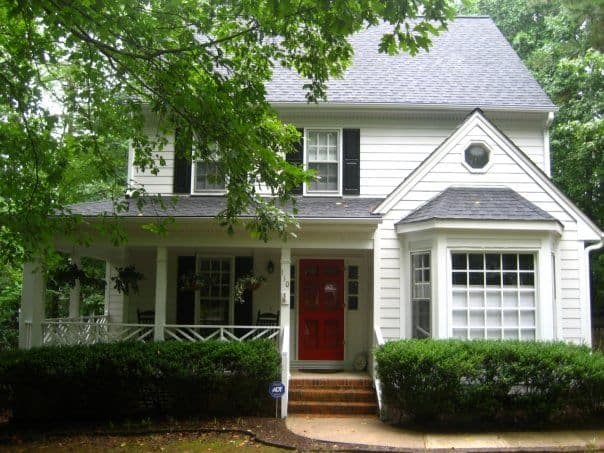 Crushed ice is a light blue-gray color that can be used as a base for other colors. The cool, refreshing color works well with many different exterior features and types of exterior features.
It can be used on its own or as a base for other colors, such as:
Dark gray trim around windows and doors
A light gray siding
A dark gray or black roof
5. Amaretto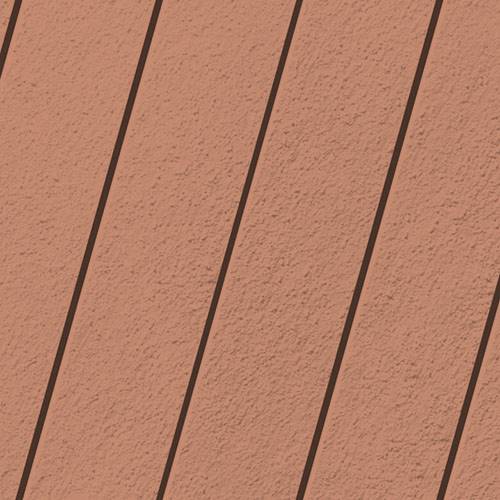 Amaretto is a warm, light brownish-yellow shade with a matte finish. It's great for the exterior of your home and can inspire you to start painting! The color code is #FAE8D7 when used in interior paint projects.
This color looks great paired with other shades of brown or terracotta because they complement each other well while still making a statement on their own. You'll find it in many different paint schemes as well; some examples are Mediterranean, Tuscan, Mission Revival and Craftsman style homes.
6. Cantaloupe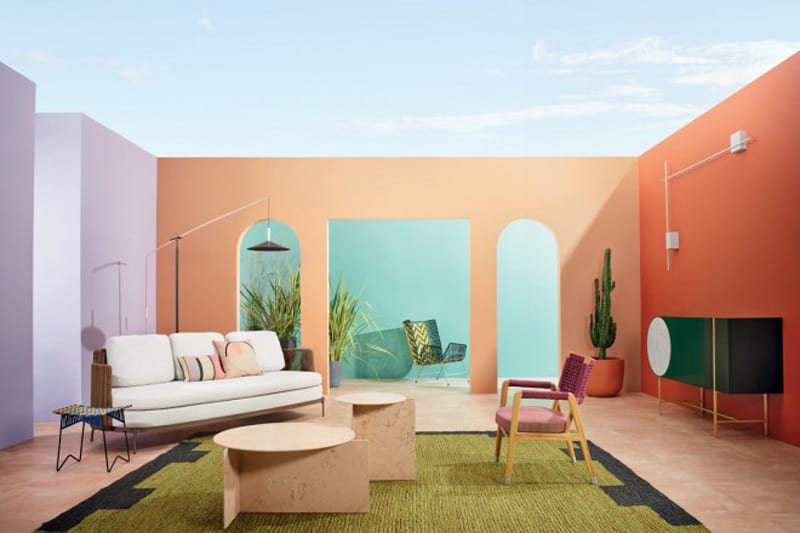 The color of cantaloupe, so called because it's the same shade as a cantaloupe fruit, is a mix between yellow and orange. It brings to mind images of sunny skies and clear blue water that you might find on the beach.
This color can be found in many different places in nature, from the sand on some beaches to the bottom of an ocean. However, it's especially well-known for appearing as a part of our sunsets here on Earth.
The vast majority of people have never seen true-to-life "cantaloupe" colored skies; most have only ever seen it through photos or videos because there are very few places on our planet where this hue exists naturally.
It's usually found in places with extremely high humidity levels, like tropical jungles or rainforests—places where there is not much vegetation covering up any other colors within its vicinity, such as brown dirt ground coverings (like those found in suburban areas).
7. Dew Drop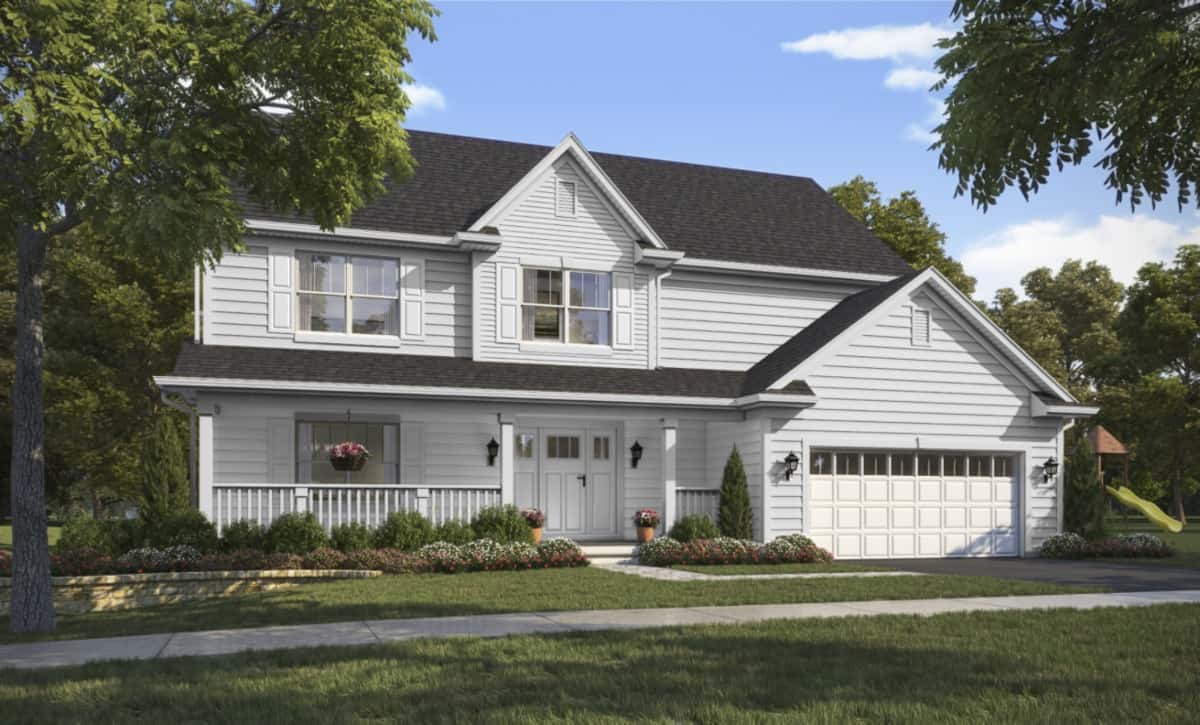 Dew drop is a pale pink that works well with light colored houses. For example, if you have a white house, and you want to add some color, Dewdrop is the perfect color to use in small amounts.
It can be used as trim around windows or doors, or it can be used as an accent wall in your kitchen or bathroom.
This color looks great when paired with white cedar siding on a ranch-style home.
8. Blue Echo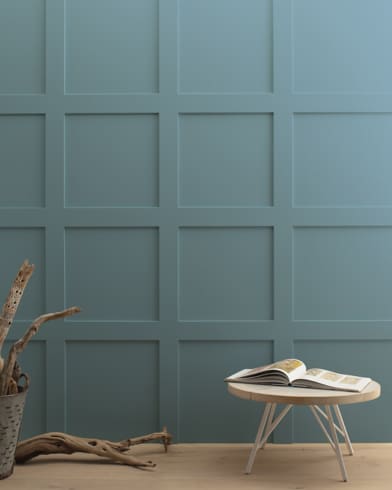 Blue Echo is a delicate shade of light blue that has been gaining popularity lately. When it comes to exterior paint colors, this one works especially well for homes that need some brightening up.
This color can also be used on the inside of your home if you want to add some freshness or depth to rooms with minimal effort. The main thing with this shade is that you would like to make sure it's not too dark, or else it will appear dingy and boring instead of inviting and uplifting like blue echo does!
9. Waterscape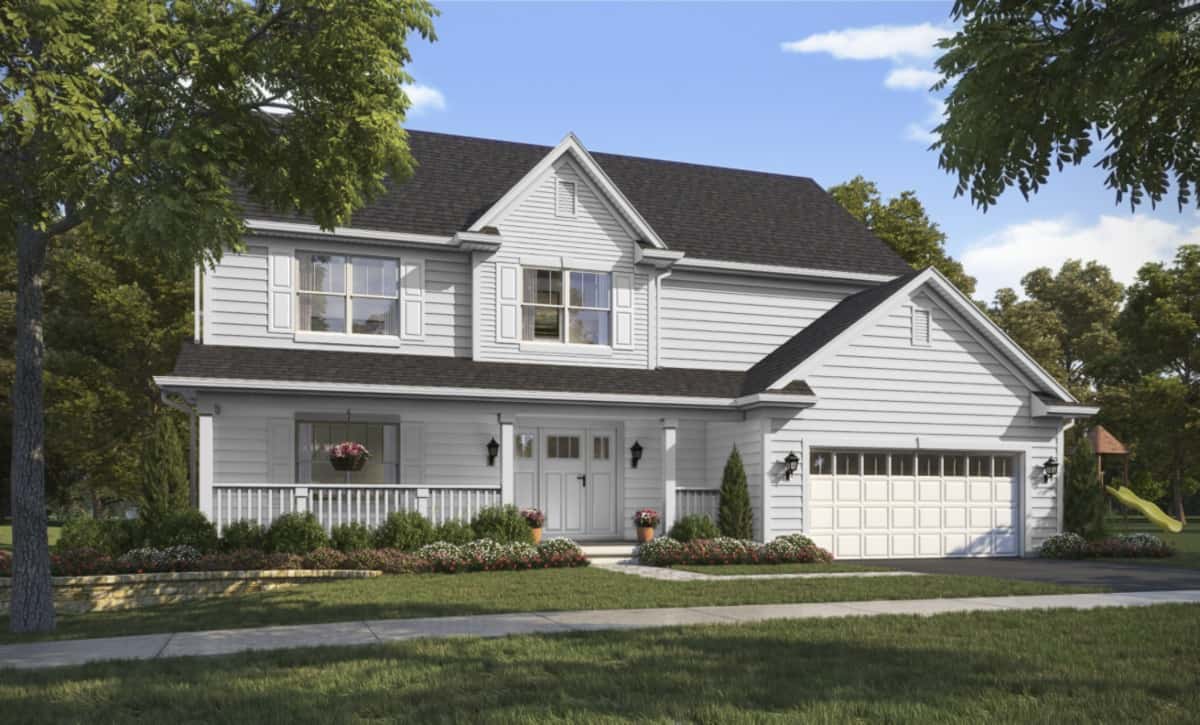 Waterscape is a light blue color with a hint of gray, which makes it ideal for a house with numerous windows and sun. The best way to use this color is on your front door, as it will make the whole house stand out without being too bright or attention-grabbing. You can also use it on walls or even patio furniture if you want to make sure that everyone notices how beautiful your home looks!
10. Softer Tan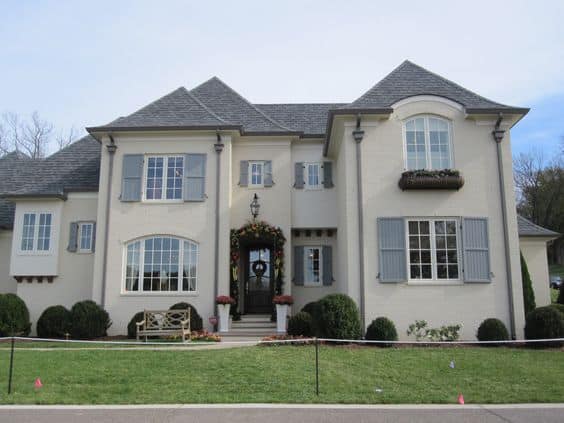 Softer tan is a lighter shade of tan that's great for the exterior of your home. It's a neutral color, and it works well on new and older homes, as well as on homes with many windows. Softer tan is easy to work with because it doesn't require much maintenance, although you will want to wash your house regularly to keep it looking its best.
11. Sea Pearl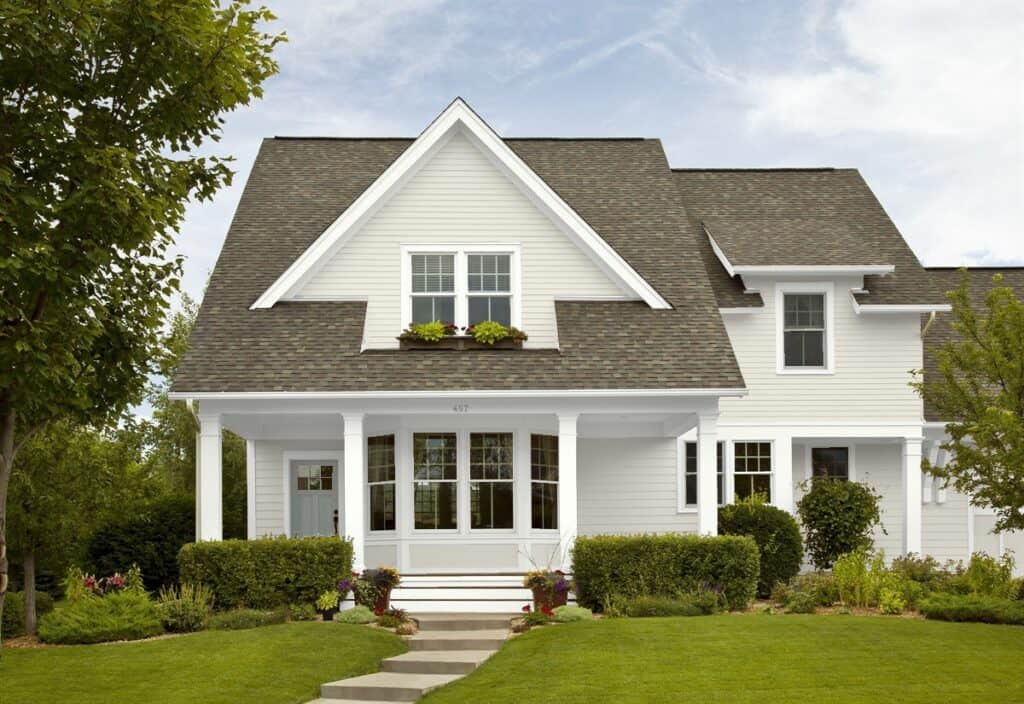 Sea pearl is a light blue color that has been growing in popularity over the past few years and will continue to do so throughout 2023. It's a very calming, serene color that works well on houses of all styles and sizes.
Homeowners love this shade because it allows them to create an inviting space inside their home while also creating harmony with nature outside. Sea pearl is also popular among interior designers, as it goes well with both modern furniture and vintage pieces alike.
Final Thoughts
We hope you've enjoyed reading about the best exterior paint colors for your home. We know there are many more choices out there, but these 11 colors have been proven to be popular with homeowners looking for a fresh look.
In addition to selecting the right color, it is also important that you choose a quality product that can withstand sun exposure and fading over time.
Our top picks above will not disappoint when applied properly by a professional contractor! Good luck on your painting project!