Soffits are a part of your kitchen that often go unnoticed. They're out of sight, often hidden above cabinets and other features. However, they can make a big impact on the overall look and feel of your kitchen.
If you are looking for some ideas on how to improve your kitchen soffits, you have come to the right place.
In this blog post, we will discuss 10 different ways that you can improve your kitchen soffits and make your home look amazing.
1. Paint Them White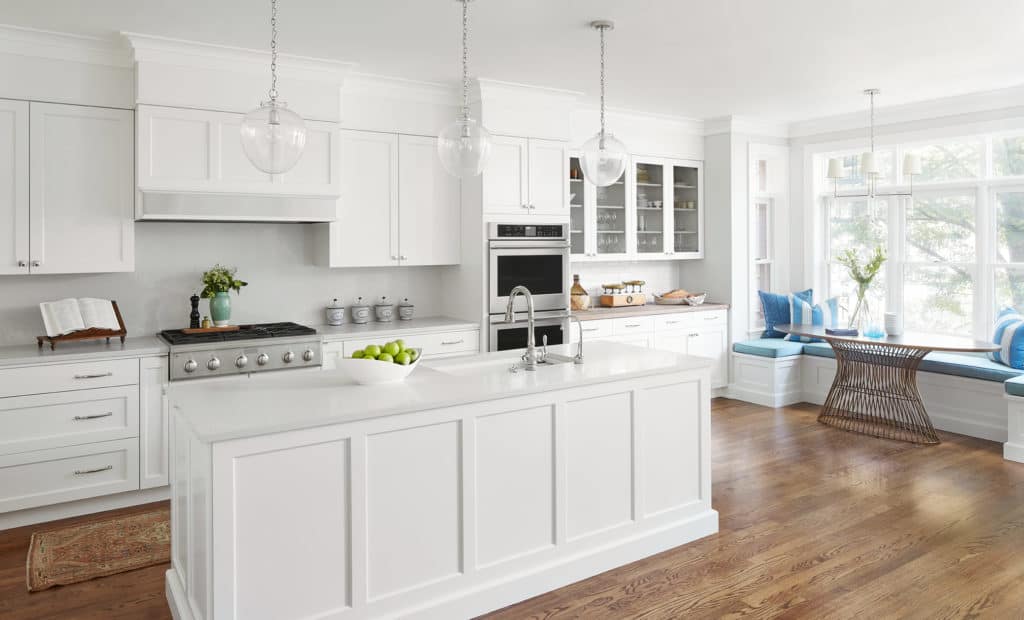 One of the easiest and most popular ways to update your kitchen soffits is to simply paint them white. This will make the ceiling appear higher, open up the space and also keep it feeling bright.
Painting them white may also help create a more contemporary and modern feel if that's what you're after. If you have dark cabinets, painting the soffits white will help to balance out the look and create a more cohesive overall design.
2. Add Some Color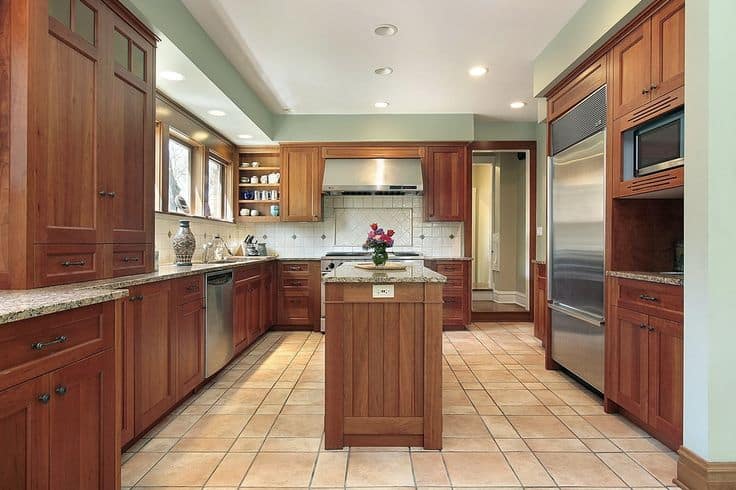 Adding color to a kitchen soffit can be a great way to make the entire kitchen look more attractive and fresher. This is a great way to inject some fun into the space and make it feel more unique.
You can go bold with appealing paints, or opt for soft hues that mesh nicely with your existing color palette. Whether you first focus on blues or yellow tones, bolds or pastels, you'll be sure to create an inviting and comfortable atmosphere in your kitchen.
3. Best Kitchen Soffits Ideas: Use Wallpaper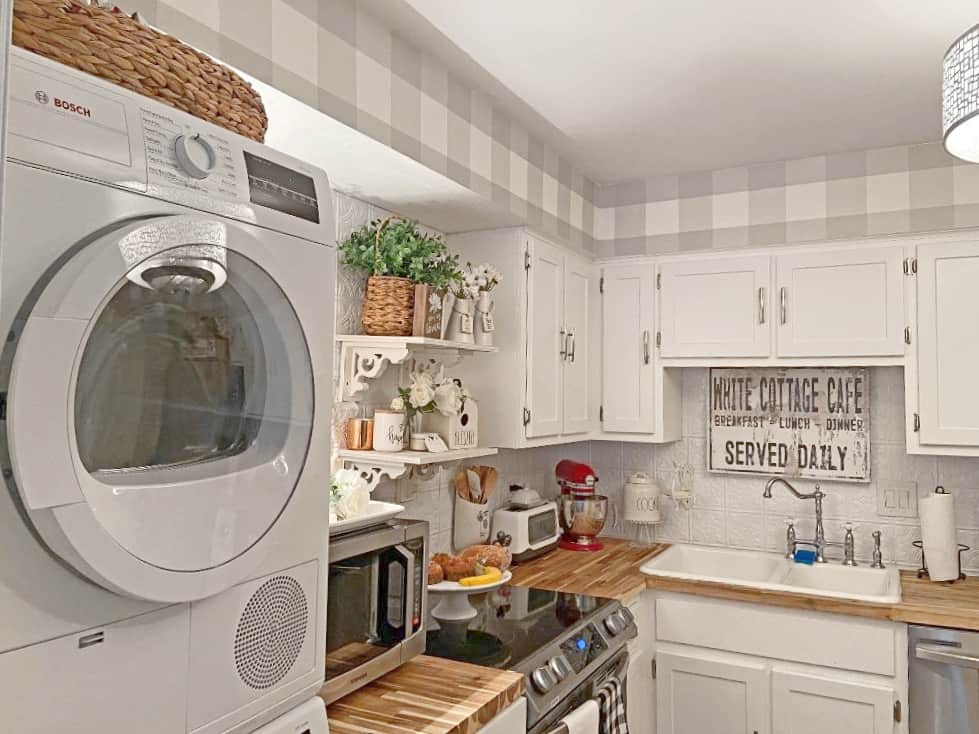 Wallpaper can add an extra flair and personality to your kitchen, making it look stylish, custom and one-of-a-kind. Not only is it easy to install, but it's also affordable too; meaning you won't have to break the bank just for your own customized look.
Choose a design that is durable and easy to clean, as wallpaper can be difficult to remove if it gets dirty or damaged.
4. Install New Lighting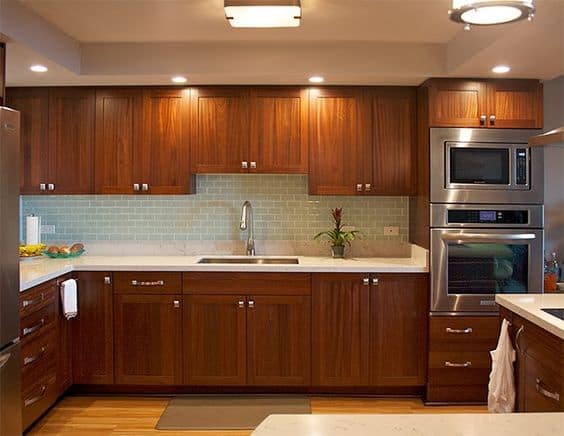 If your kitchen soffits are looking dated, one of the best ways to update them is by installing new lighting. This can include anything from recessed lights to pendant lights. When installed correctly, soffit lighting will never be too glaring, no matter how much cooking you do.
If budget allows, consider having your cabinetmaker install mood lighting or colored LED strips that can be used to create different effects in the room.
5. Add Some Molding Border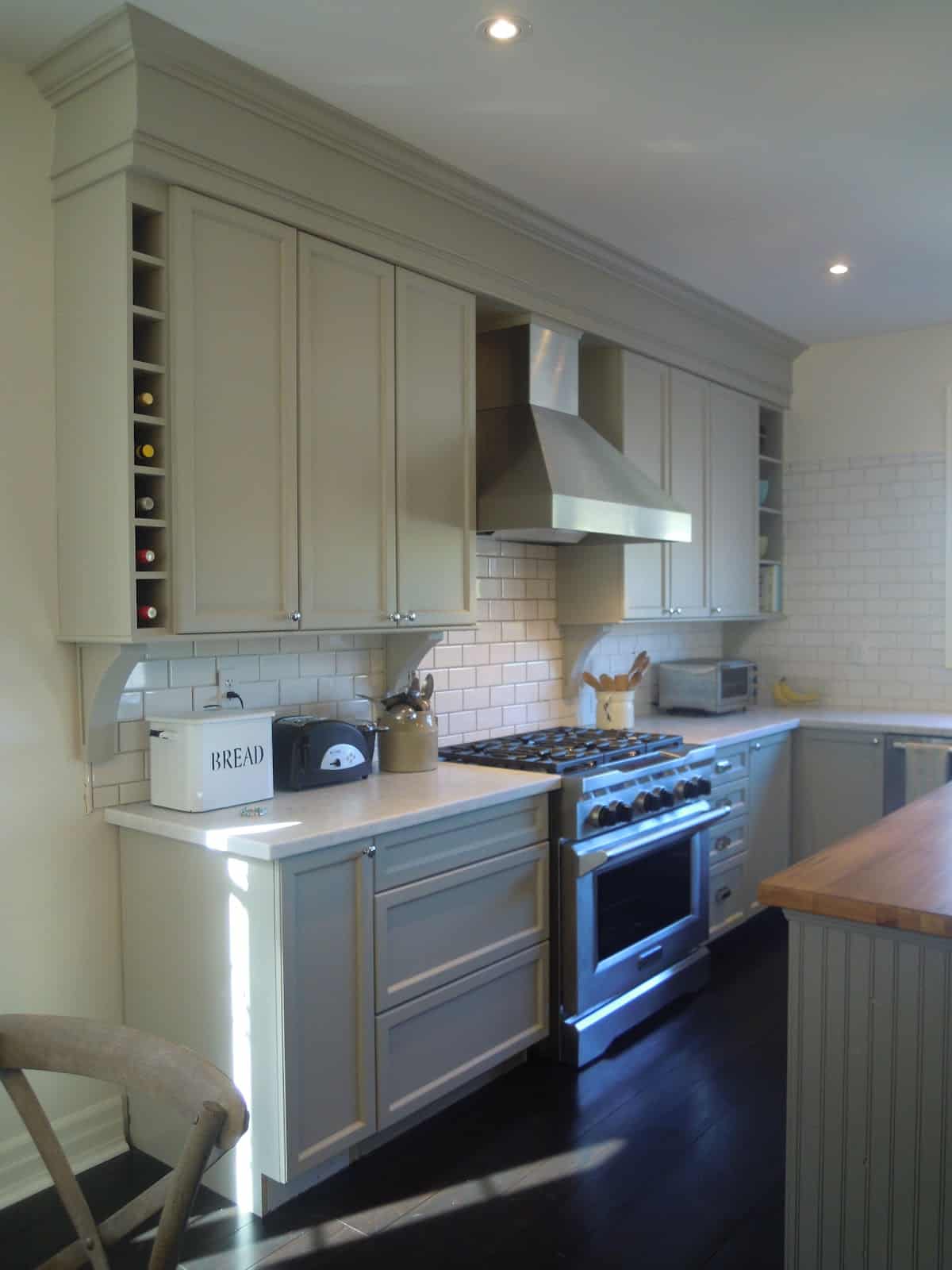 Another great way to dress up your kitchen soffits is by adding some trim work. This can include anything from simple molding to more elaborate designs. From simple vertical stripes, ornate beaded designs, or even a molding along the bottom for texture, there are so many options achievable with trim work.
Not only does it look great, but it can also help reduce noise in the kitchen from those clanging pots and pans.
6. Install Floating Shelves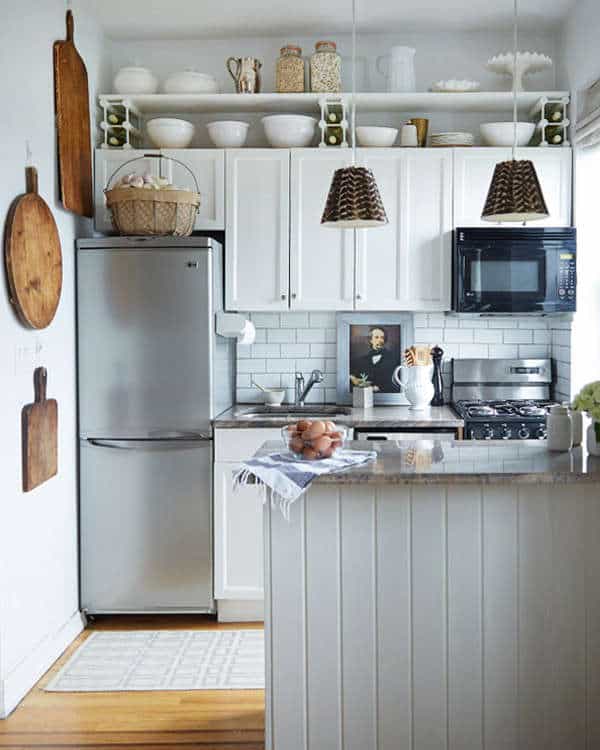 Adding some floating shelves to your kitchen soffits can be a great way to both store items and make the space look more stylish. Just make sure that the shelves are securely mounted, as they can be dangerous if not properly installed. Also, it can add a touch of natural hint of the wood, which match with the shelves as well. It will be a functional focal point of the kitchen.
What you will need:
Floating shelves
Screws and wall anchors
Measuring tape or ruler
Power drill
7. Use Natural Wood to Enhance the Look of the Space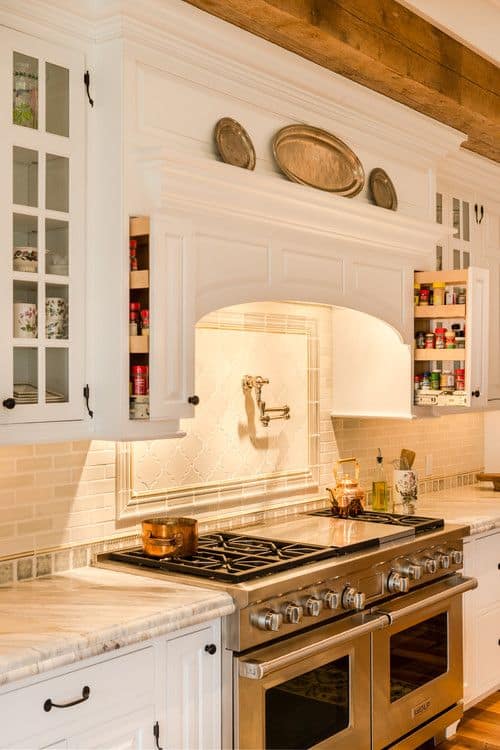 Natural wood can be used to great effect in any kitchen space. When it comes to soffits, natural wood offers an elegant and timeless look that can dramatically enhance the overall aesthetic of your kitchen.
Whether you use rustic barn wood or lacquered high-end kitchen cabinets, this versatile material can transform your space into a warm and inviting cooking haven. Natural wood also creates a cozy contrast with modern appliances and gives home cooks plenty of storage options in their workspace.
8. Create a Tile Backsplash
Adding a tile backsplash to your soffits can be a great way to both protect them from water damage and add some texture to the space.
Opt for the white subway tiles for a traditional look, or select a bold pattern to make a statement. This will be such a suitable option to make your kitchen look fabulous effortlessly while making a statement.
9. Install a Range Hood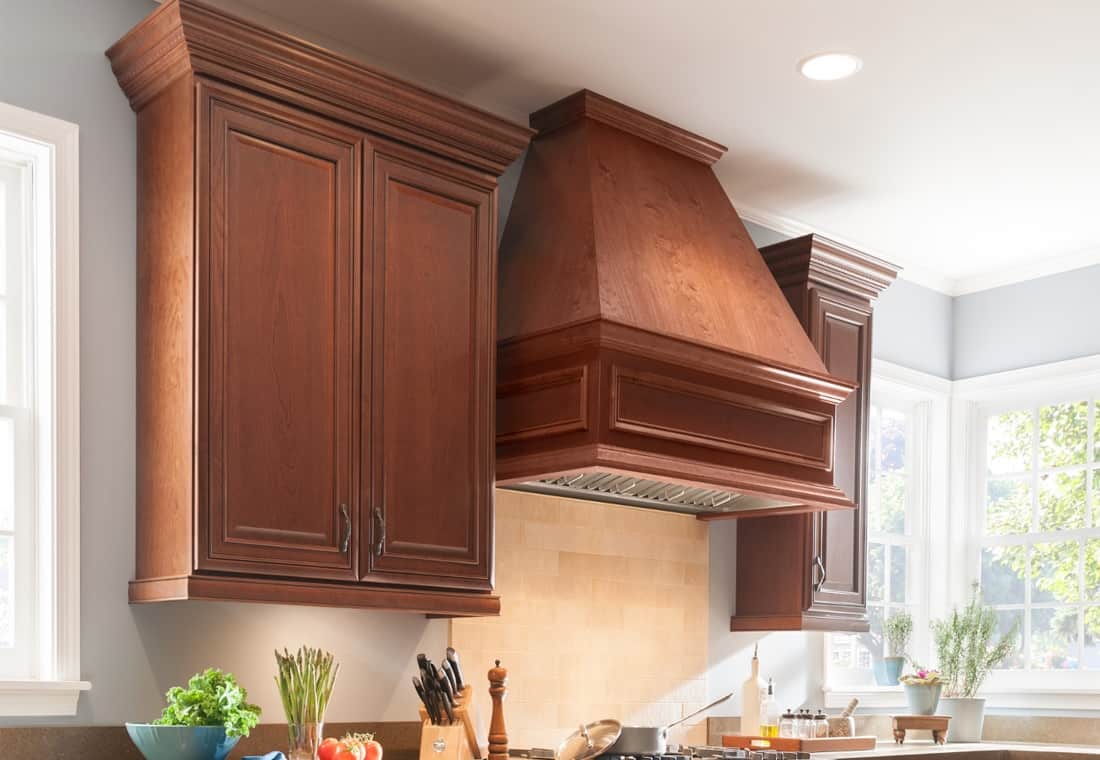 If you have an open kitchen, one of the best ways to dress up the soffits is by installing a range hood. This not only provides extra ventilation, but can also help to make the space look more elegant and finished.
Consider installing range hoods with glass accents for a modern feel that will elevate your kitchen's design instantly. If you're looking for a traditional look with plenty of storage space, opt for cabinets above the island counters and fit them with a range hood.
10. Add Open Shelving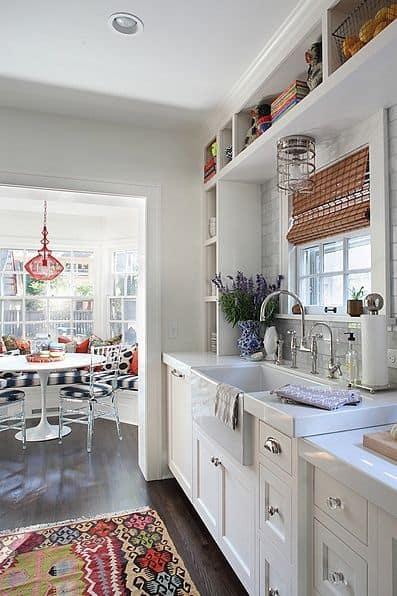 With careful consideration of what you show off, this design trend can become an eye-catching statement piece in a number of different ways. Hang whisks and other cooking utensils on hooks, or mount a neat row of mason jars filled with dried spices for added color and texture.
You could even organize cookbooks shelf-style or brighten up the room by displaying cheerful dishes and dishes. And if aesthetics is only part of your plan, using open shelves to store ingredients and keep commonly used tools handy will add valuable purpose too.
11. Use Reclaimed Wood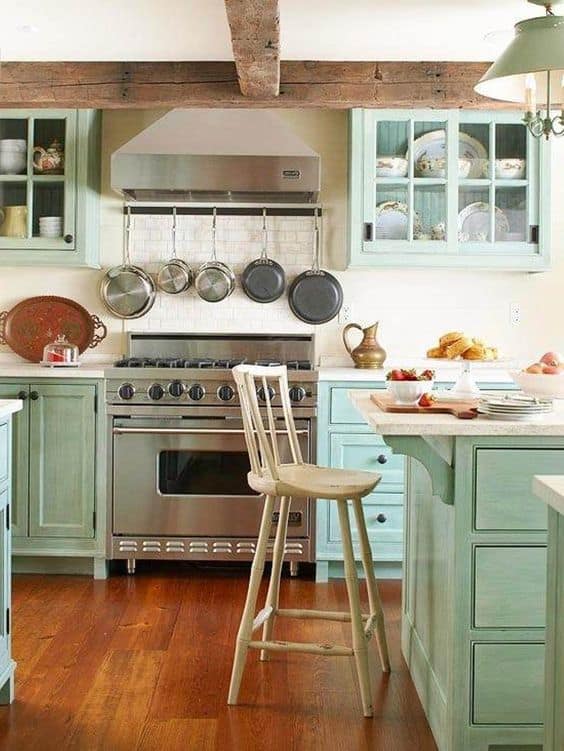 Reclaimed wood is a great way to give your kitchen soffit an upscale, rustic look. Not only does it add character and charm, but it also adds texture and warmth to the space.
You can use reclaimed wood on ceiling soffits or wall soffits for a unique, one-of-a-kind look that will be sure to turn heads. Reclaimed wood can be stained or painted any color you like to blend in with neighboring fixtures.
You can even opt for a distressed look if you want a little bit of vintage vibes.
12. Paint them a Bright Color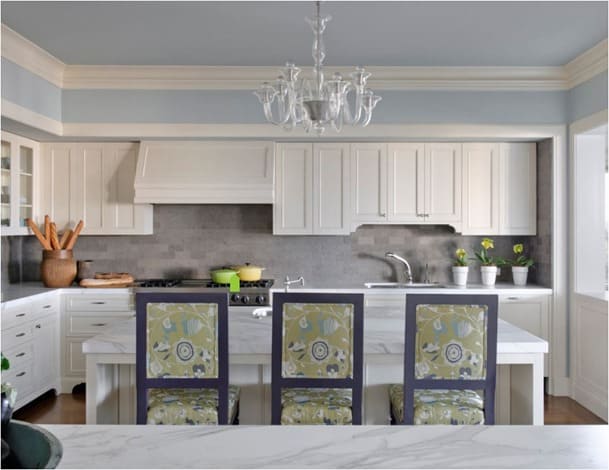 Not just a boring place to prepare meals, your kitchen could become the liveliest room in the house. Painting your kitchen soffits in popping colors like orange, lime green, turquoise, sunny yellow or bold blues is a great way to give your kitchen a makeover without having to go through any major renovations like cabinets or flooring.
You can bring personality and interest without blowing your budget. And while it sounds intimidating, this is an easy do-it-yourself project: clean the surface with soap and water before sanding and priming, then choose that perfect stand-out hue and get down to business.
13. Add Texture with Board and Batten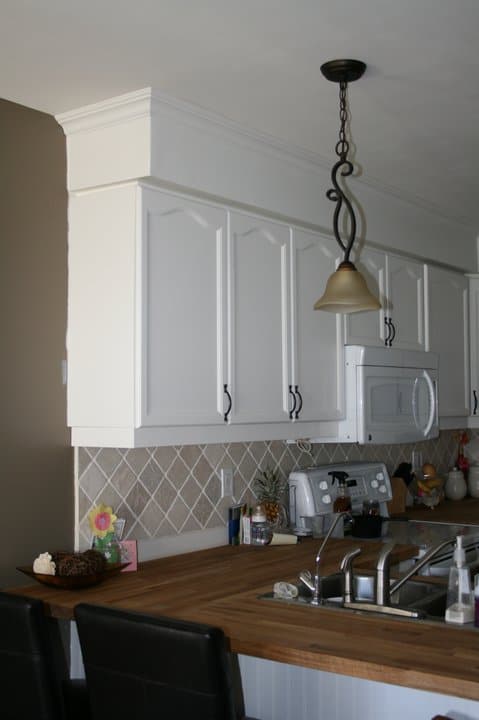 Board and batten soffits on your kitchen gives a textured look that plays nicely with almost any style. With vertical boards evenly spaced around your kitchen or dining area, this soffit idea creates an inviting atmosphere that can bring charm to any room.
The added texture makes it especially noticeable when contrasted against wooden cabinets or neutral walls. Plus, it's easy to install, making it a great DIY project if needed.
14. Install Shelves or Open Shelving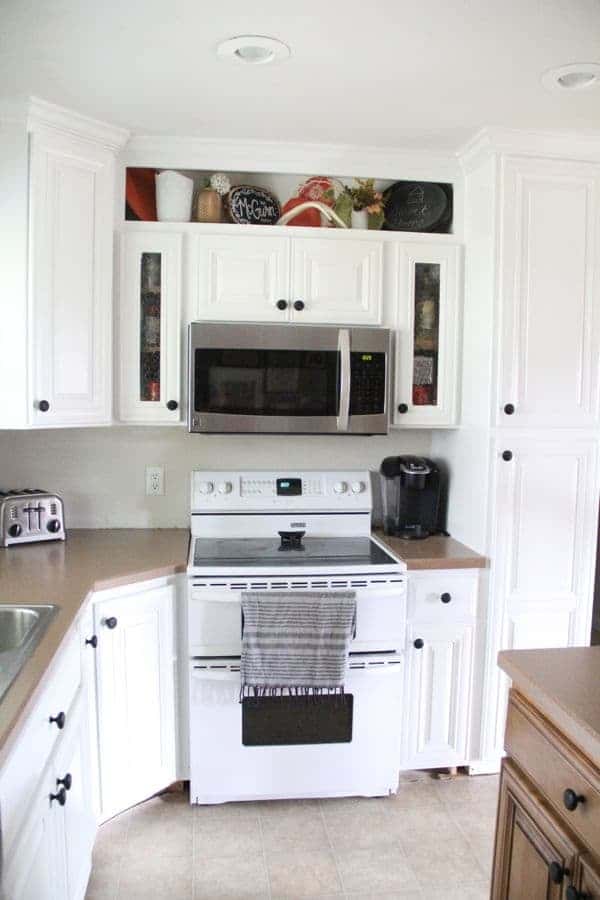 Open shelving offers an inexpensive and space-efficient way to store dishes and other kitchen items, as well as giving your kitchen a modern aesthetic. Plus, having open shelving allows for easy access to all of your kitchen staples.
For an extra luxurious touch, consider adding a few floating shelves above the countertop – they look beautiful and offer extra storage without taking up too much space.
15. Incorporate Brass Accents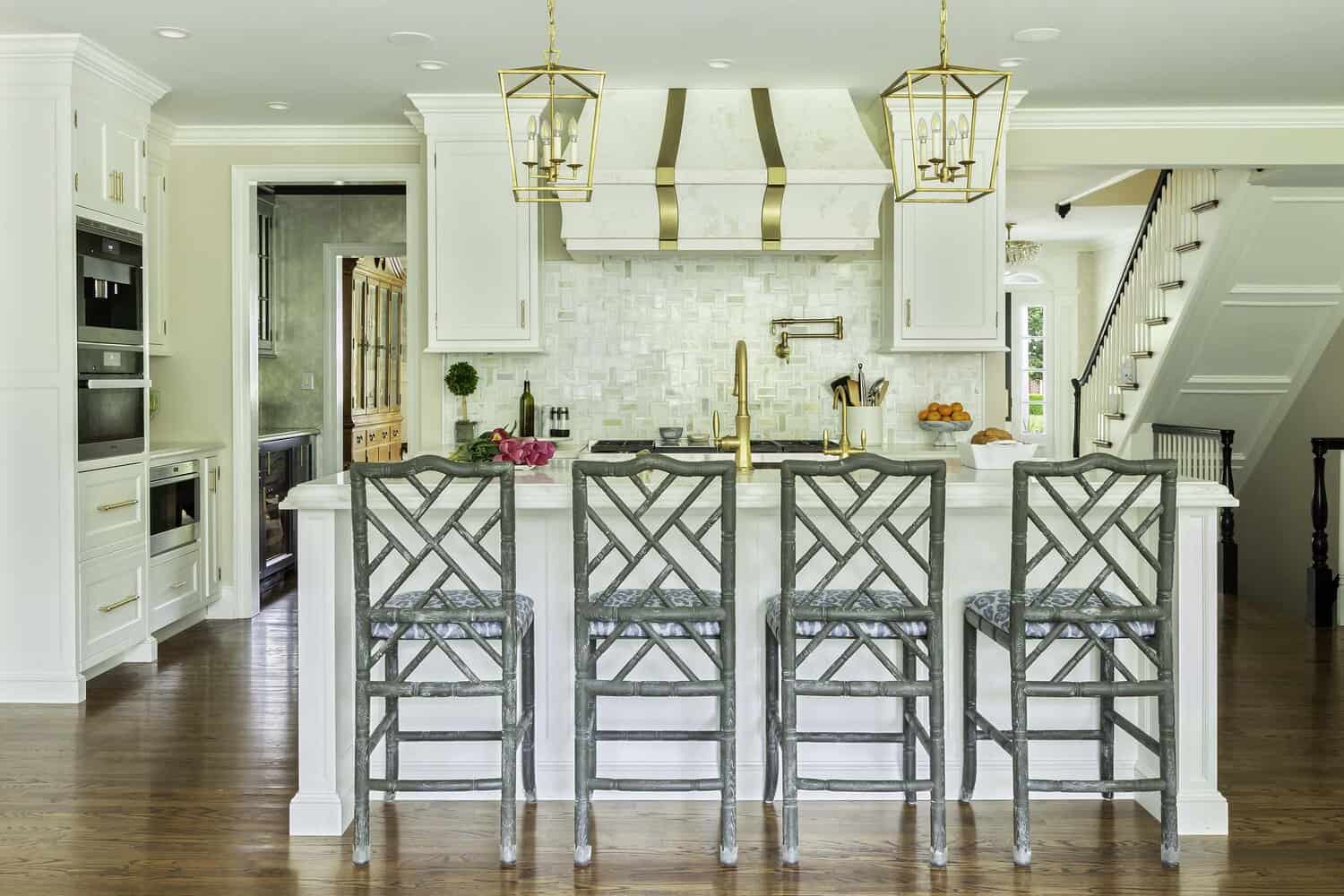 Brass is a classic material, highly versatile, and adds a touch of elegance to any room. Recent trends tend to prefer gold finishes for brass, as it gives a glossy look, yet still retains the original essence of the metal.
Moreover, you can incorporate brass accents in any type of kitchen design, like contemporary or traditional. Try using them for your backsplash by wrapping it around the space using thin strips or pairing it with marble for contrast.
16. Use Wood Beams for a Modern Farmhouse Look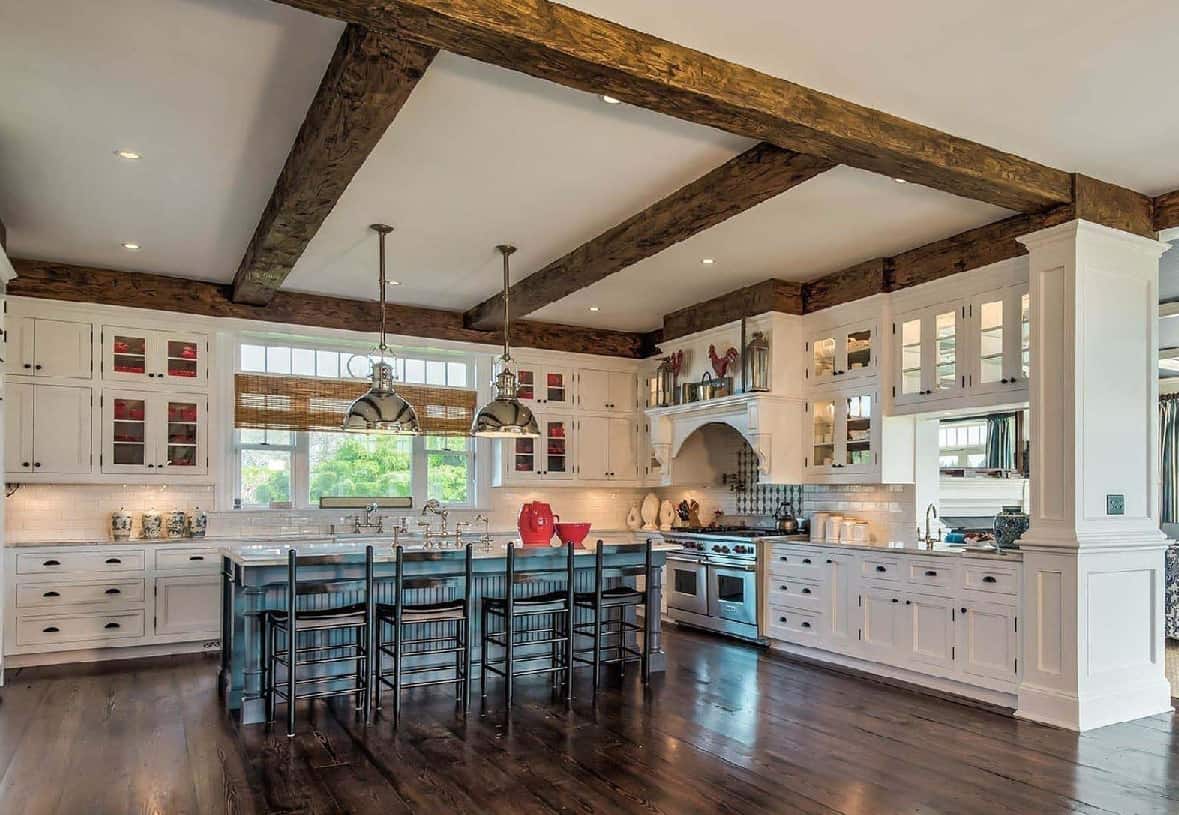 Wood beams are a great way to achieve a modern farmhouse look in your kitchen. Not only do they add dimension and texture, but they can also be used to create interesting patterns or draw the eye upwards to highlight high ceilings.
For the best results, choose natural hardwood such as maple or oak that blend in with other elements throughout the room. Depending on your tastes and the feel you are trying to create, you can choose brightly stained options or unfinished beams for a more rustic approach.
17. Install Recessed Lighting for Task Lighting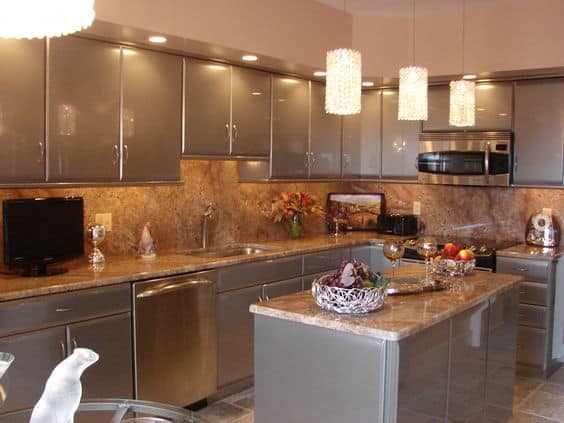 Recessed lighting opens up the space and adds a modern feel, making it ideal for contemporary or minimalistic designs. You can also choose solutions such as bright white lights for a cool look, or yellow ones to create a warmer atmosphere.
The best part is that placing the recessed lighting within the soffit means that you don't need more worktop workspace, making it perfect for smaller kitchens.
18. Create a Statement with Some Art Works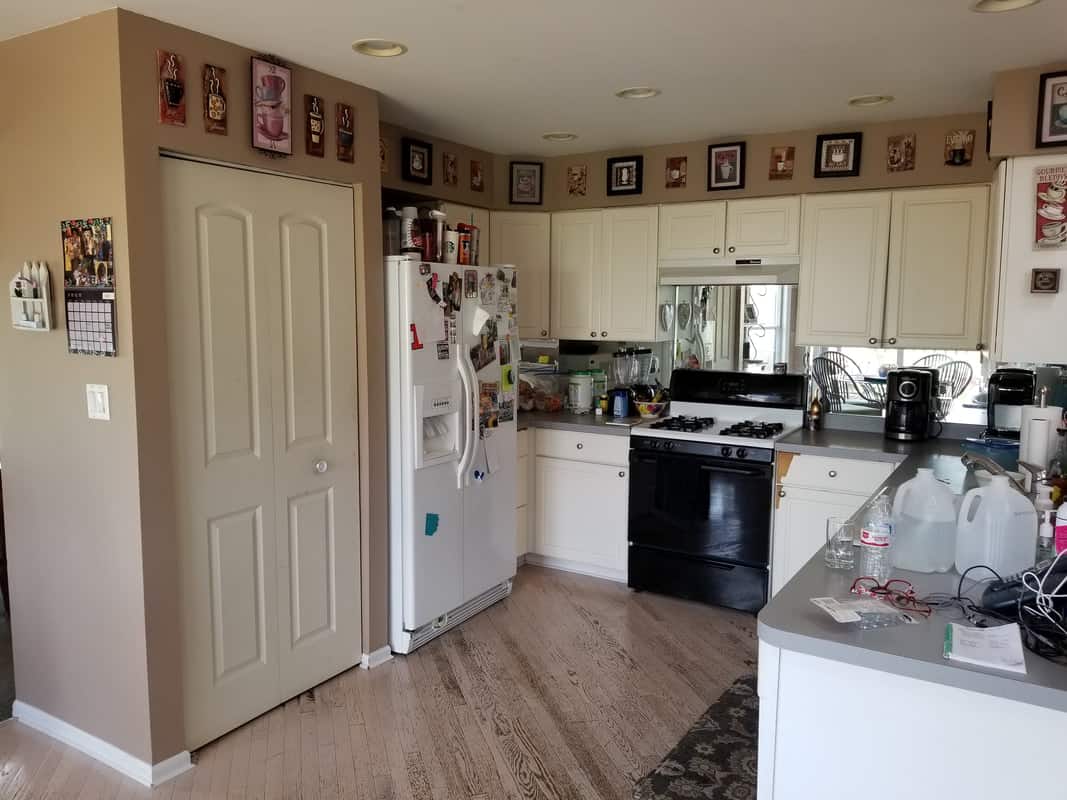 Adding the touch of artistic hint to the kitchen is an innovative and creative option for spicing up the kitchen soffit space.
Whether mixing sizes or colors to break up a monochrome look for maximum impact, or keeping it simple with a cohesive visual and muted tones, their eye-catching style will add a distinct touch that can't be missed.
19. Use Glass to Add a Natural Light Stylishly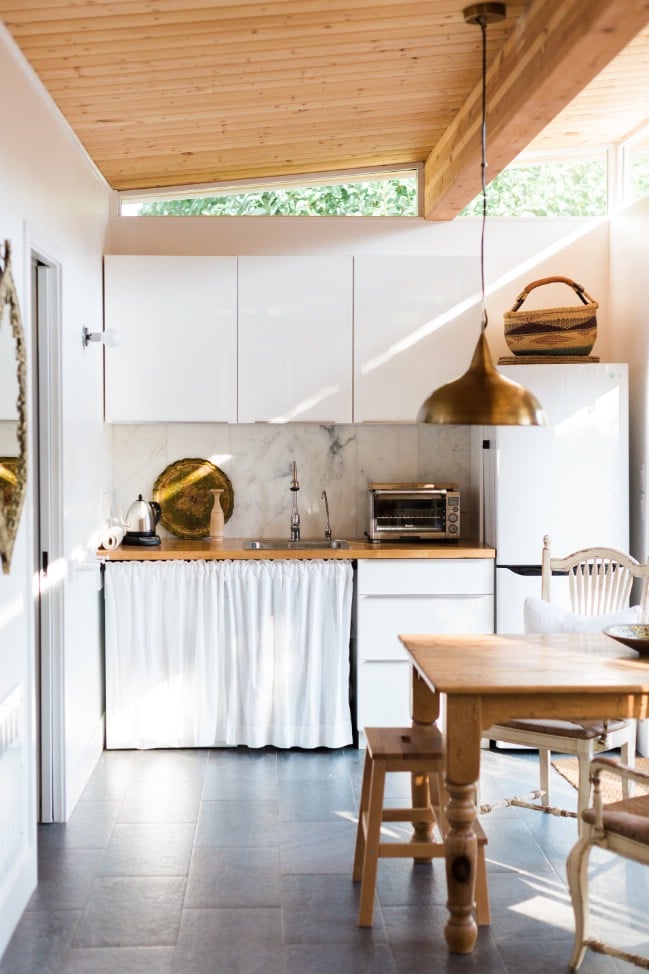 Updating the soffits and using glass can be a great way to bring light and freshness into the space. This simple change has been gaining more popularity among homeowners and designers, as it adds a sleek, contemporary feel while also providing easy access to cupboards above.
For maximum impact, consider mixing frosted glass with stylish patterning or light texturing for a touch of added interest. The light reflecting off the glass will help brighten up even the darkest room and add an extra sparkle to any kitchen design.
20. Add Architectural Details for a Custom Look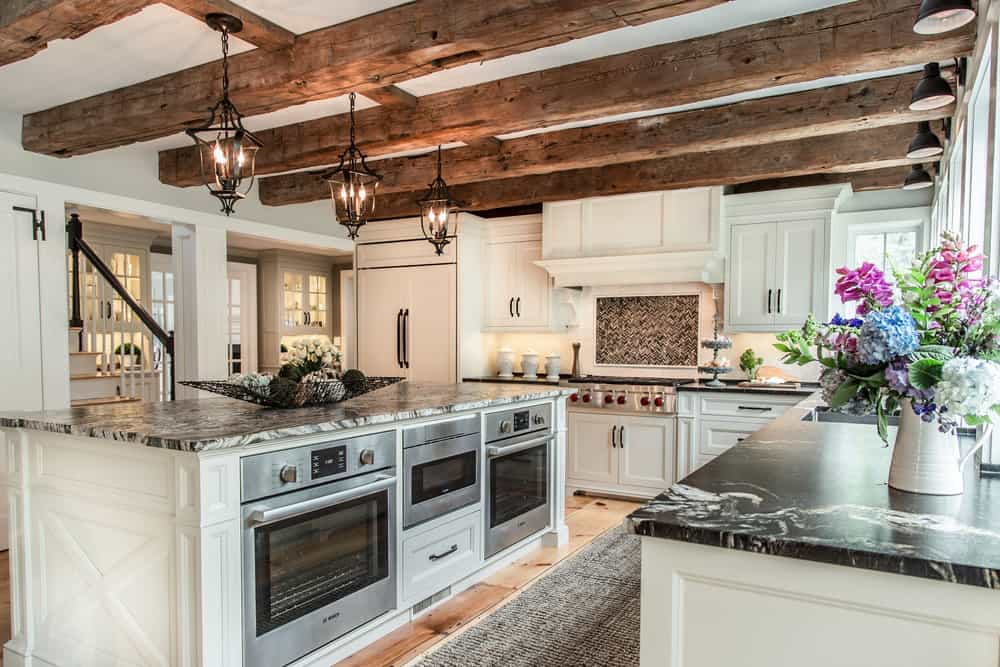 Architectural details like crown molding, corbels, and decorative trim can really add character to your kitchen soffit and give it a custom look. Not only will these details draw the eye upwards, but they will also make the space feel more finished and polished.
They add sophistication while helping to define the vibe of your space. You'll love how transformative the addition of crown molding, corbels, or decorative trim can be.
21. Use LED Strip Lighting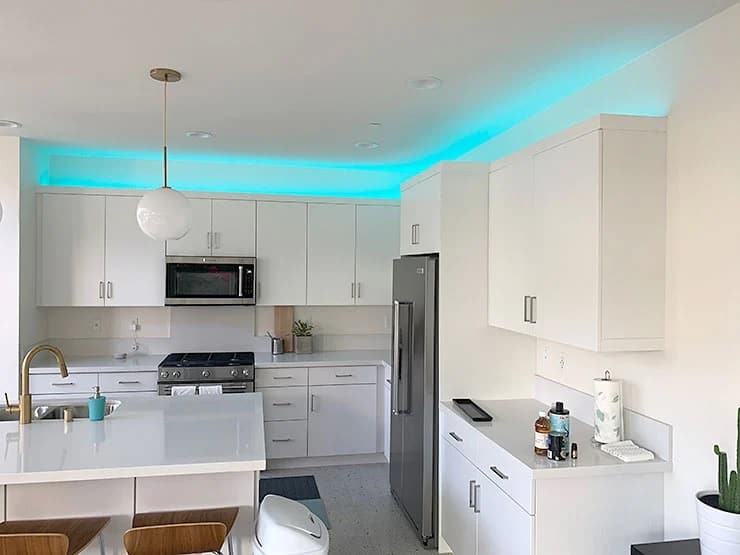 The flexibility of a LED strip light makes it easy to customize, and you can even adjust its levels to fit a different setting from relaxed and dim in the evenings to bright and cheery for entertaining.
With a few simple adjustments, you can create a stunning and dynamic look that won't just brighten up your kitchen, but also leave an impression on everyone who enters it. Plus, since LEDs don't get hot, they can be used safely within the structure of your cabinets.
22. Add Extra Storage: Kitchen Cabinet Soffit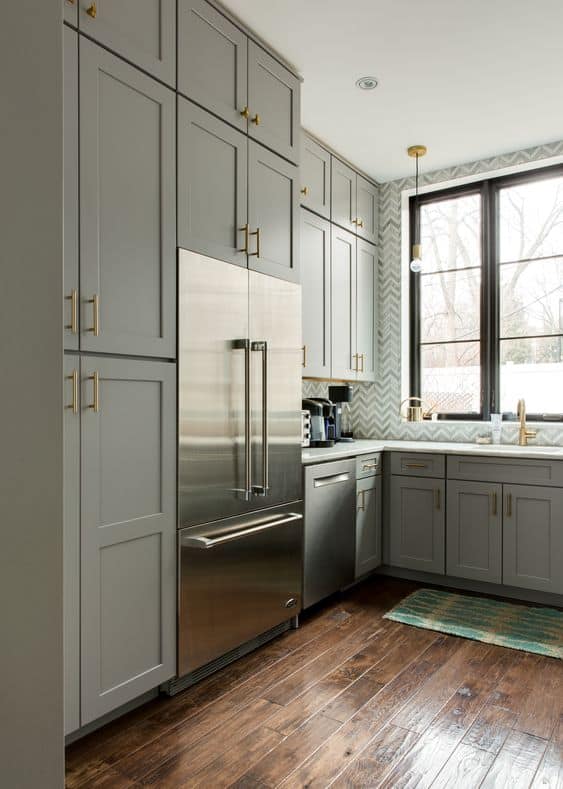 It's a great way to create more storage if your cabinets are full, and it also adds a nice visual appeal to the room. The great thing about this idea is that it can easily fit into any style or design of kitchen, from contemporary designs to rustic and traditional decor.
Not to mention, installing a cabinet into your soffits can help freshen up the look of the room without having to commit to a whole new decorating project.
23. Bring Some Plants for the Nature Lover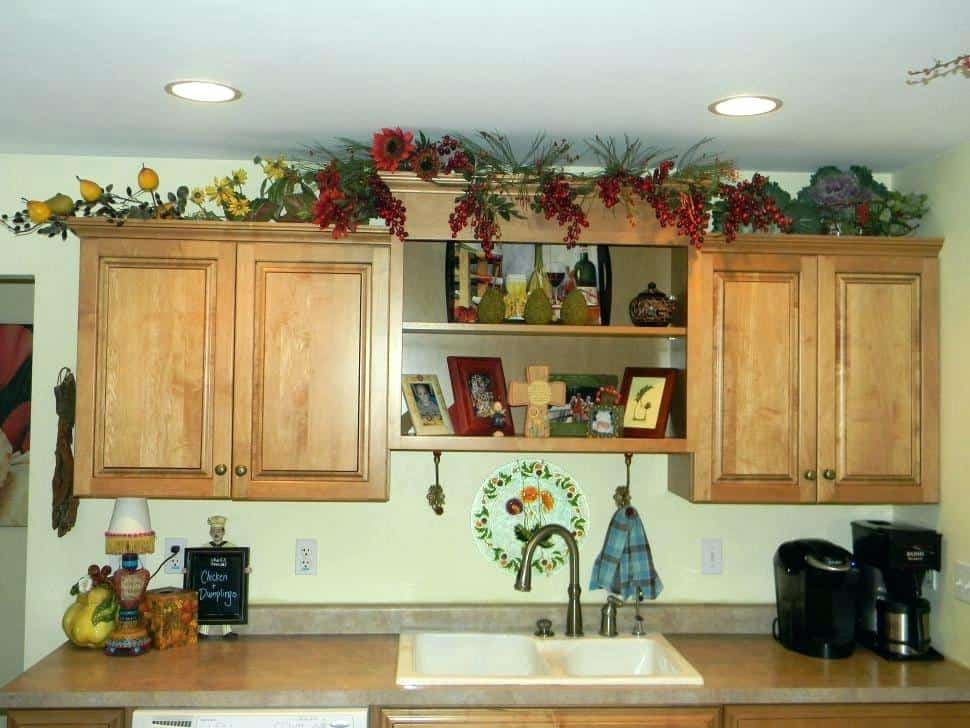 Adding plants to your kitchen soffits is a great idea if you're looking for a fresh atmosphere. Whether it's a potted plant next to the window, ivy growing around it, or fresh herbs that blend in with culinary decor, indoor plants can liven up any space and provide a sense of connection with nature.
Not only do plants add natural beauty, but they can also purify the air in your kitchen and even reduce stress, two things that almost everyone needs in their home.
24. Install Picture Frames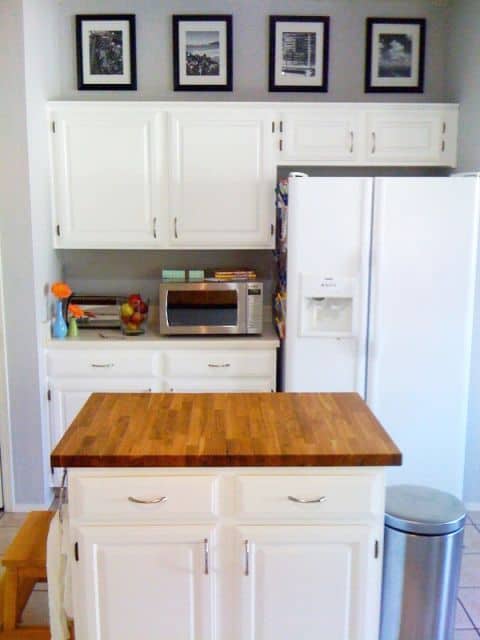 Installing them inside the soffit adds interest, as well as providing a unique space to hang photos or artwork. This is especially handy for snug or smaller kitchens, where counter and wall space is limited, but you still want to make a statement.
Picture frames will bring life and personality to what can often be an overlooked area of the kitchen. To get started, measure your soffits and pick out some interesting frames in sizes that will work within the space, vintage frames look particularly charming here.
25. Use Bead Board Paneling for a Cozy Appearance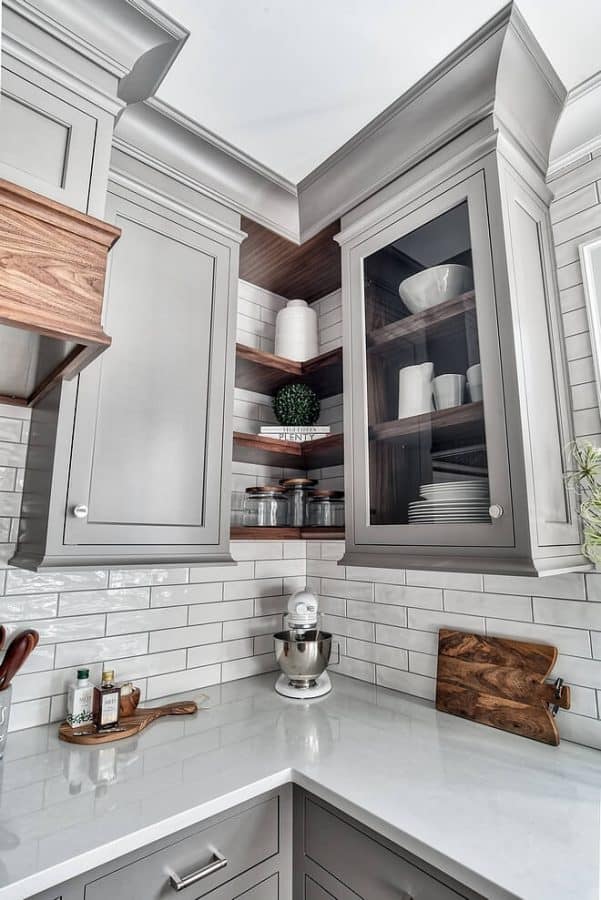 This classic style adds a warmth that's hard to match with any other material, and is simple enough to paint or otherwise customize if need be.
By installing soffits that are outfitted with beadboard paneling, you can easily bring a cozy feel to your entire kitchen. For a classic look, go with painted gray beadboard, or you can have some fun with colors if you want something more striking.
26. Make a Bold Statement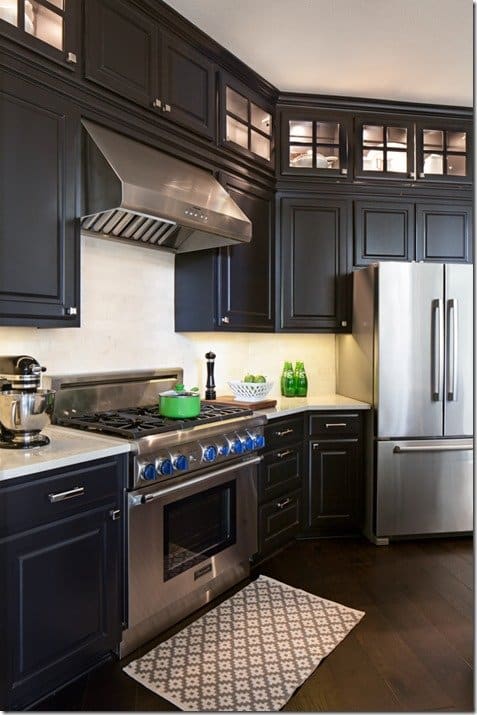 Using dark paint for your kitchen soffits will not only create an eye-catching look, but also provide contrast against lighter tones and neutral elements.
The dark hues will make any space appear more sophisticated and can work as an accent to draw attention to beautiful features such as statement lighting or artwork.
27. Incorporate Unique Accents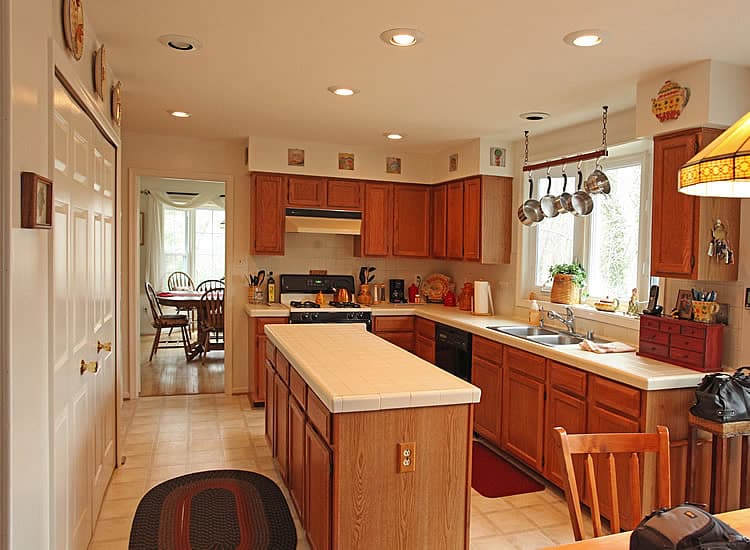 To make them the highlight of your space, start by incorporating unique accents into your design. Attach the decorative pieces on top of the cabinets to add some personality and an unexpected touch.
An unexpected touch of pattern on top of the cabinets can brighten up the room and make any design stand out, finding something statement-worthy like this will make your space really pop.
28. Paint the Soffit in an Eye-Catching Color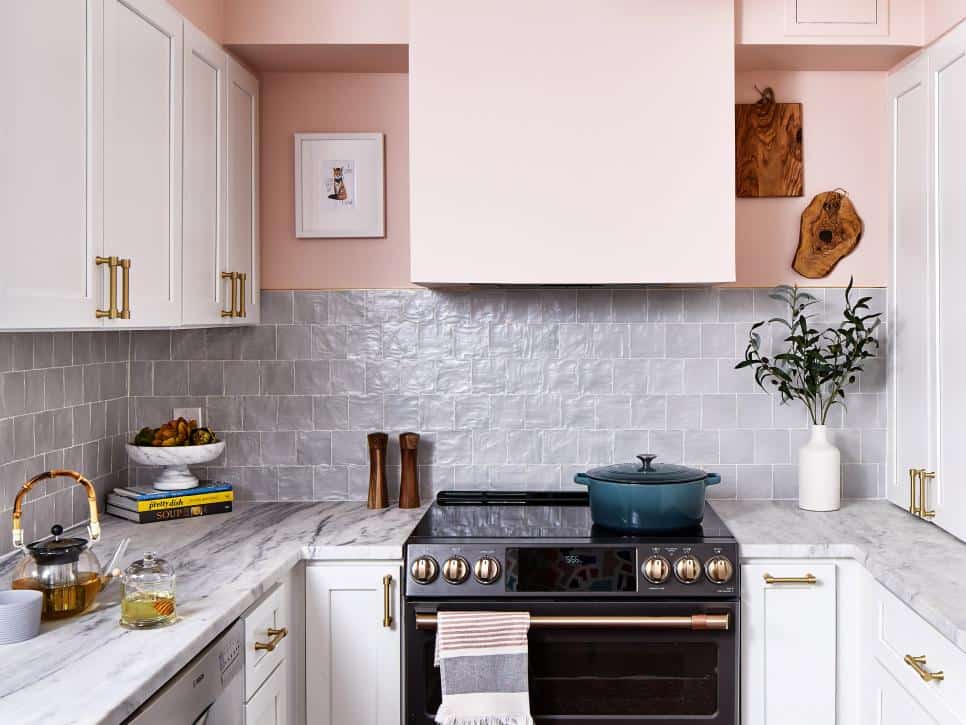 Consider painting the soffit in an eye-catching color. Not only does it make the room look bigger, but it also draws attention and adds a splash of personality. Depending on what color palette you're working with, try something unexpected like pale turquoise or bright pink.
Going bold with the hue is usually a safe bet as it serves as a nice contrast to neutrals like white and gray, plus it adds just enough drama to add visual interest without overwhelming your space.
29. Simple Kitchen Soffit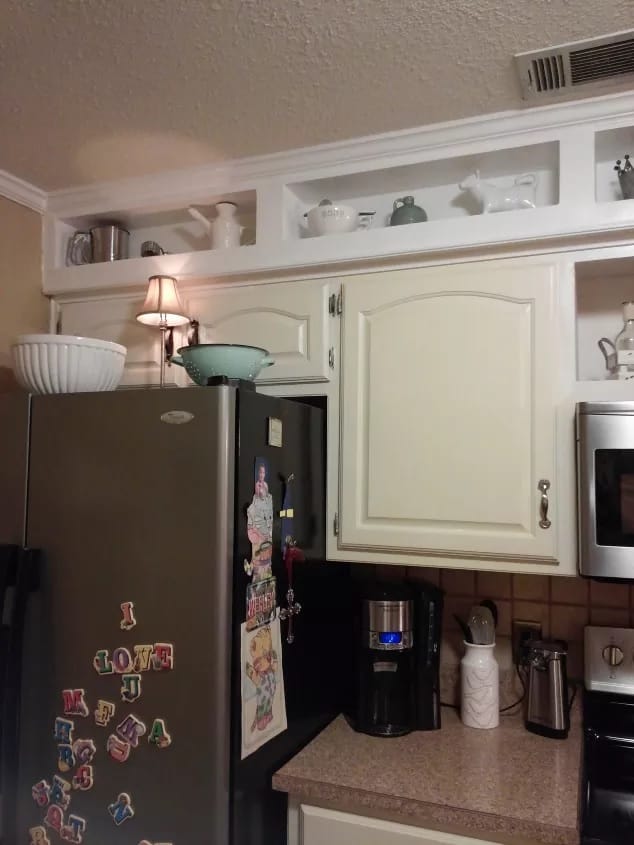 For beginner DIYers, a simple kitchen soffit is the best way to upgrade their kitchen space with minimal effort. By adding some shelves and panels, they can easily create a stylish and multi-functional look that's still unobtrusive and can fit into any existing style.
It's an effortless choice that won't take too much of your time or money. And since it's such a timeless look, you can rest assured that it will not go out of style anytime soon.
30. Create a Focal Point with the Soffit Design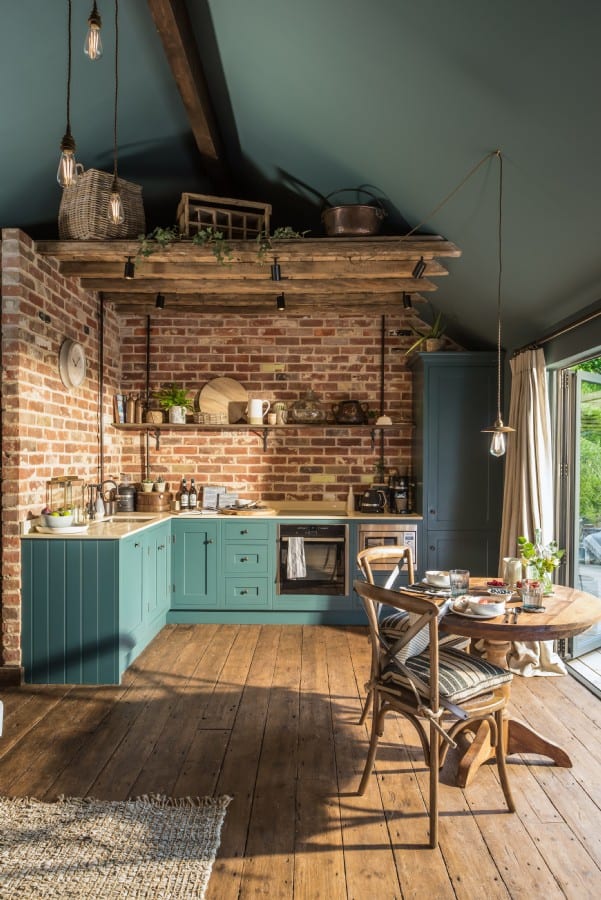 Creating a focal point with the soffit design is a great way to revitalize an otherwise monotonous kitchen. Consider combining the red brick wall and the wood ceiling beam; this will create visual interest and provide contrast to the existing walls. Natural materials, such as wood or stone, can also be implemented for a warm, cozy feel and look beautiful against lighter colors.
The ideas suggested in this blog post are great for those who want to add a touch of sophistication and smartness to their kitchen decor. Thanks to these tips, you can easily transform your kitchen space into a stylish and modern vibe.
So, what are you waiting for? Go ahead and try out some of these suggestions today.