It is time for an update that will make you feel like royalty again in the restroom. If you long for a luxurious spa-like oasis right in your own home, then you come to the right place. With a few simple changes, you can turn your basement bathroom into a first-class retreat.
Transform your basement into a soothing oasis with these 30 best basement bathroom ideas. Transforming the space can be daunting, but it doesn't have to feel like too much work. We've put together some easy tips and tricks for making sure that this new bathroom is everything you had imagined in order make life easier on yourself or give as thoughtful gift so someone else might enjoy their own personal retreat from everyday worries.
So get ready to take your basement bathroom from boring to beautiful.
1. Add a Window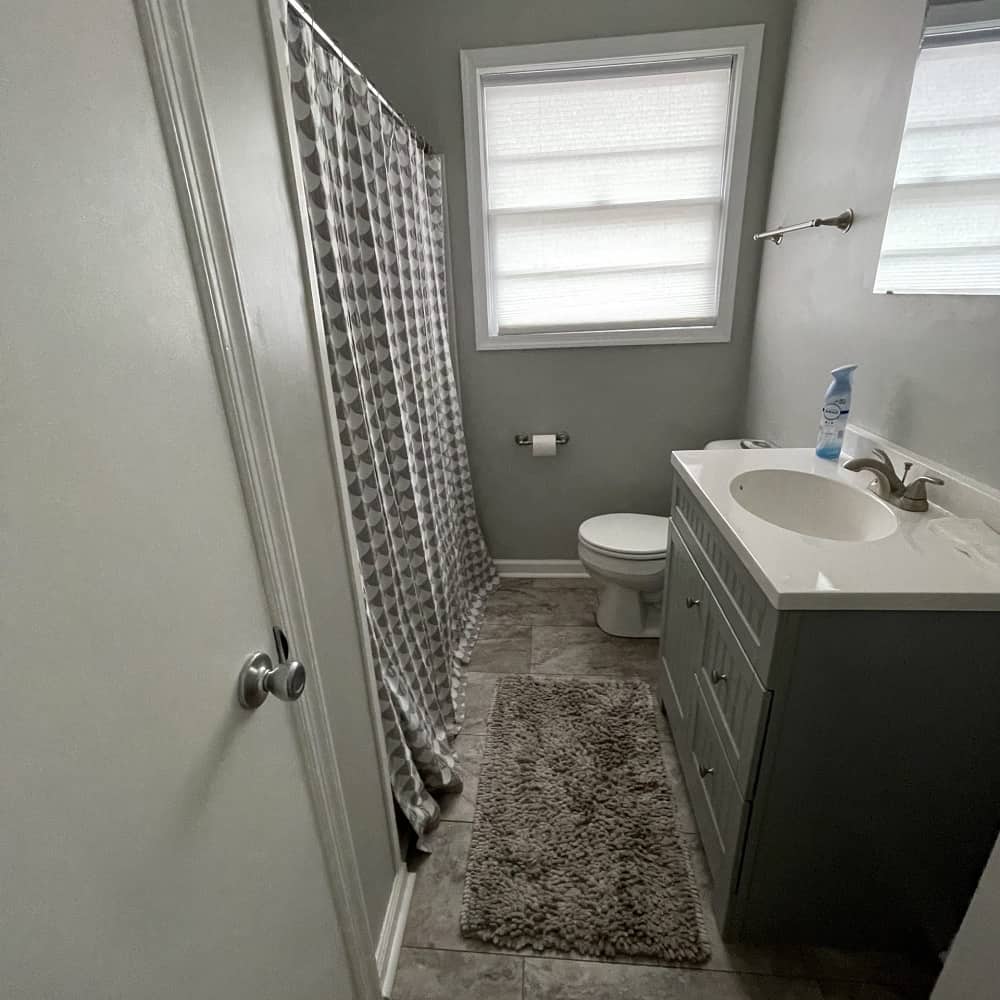 If your basement bathroom doesn't have a window, consider adding one. This will not only brighten up the space, but it will also help to ventilate it. If you're worried about privacy, there are a number of ways to make a window treatments that will allow you to control the amount of light and privacy you have.
Another great way to add light is to use mirror. Mirrors reflect light and make the space seem larger than it actually is. They can also be used to create the illusion of an extra window.
2. Use Light Colors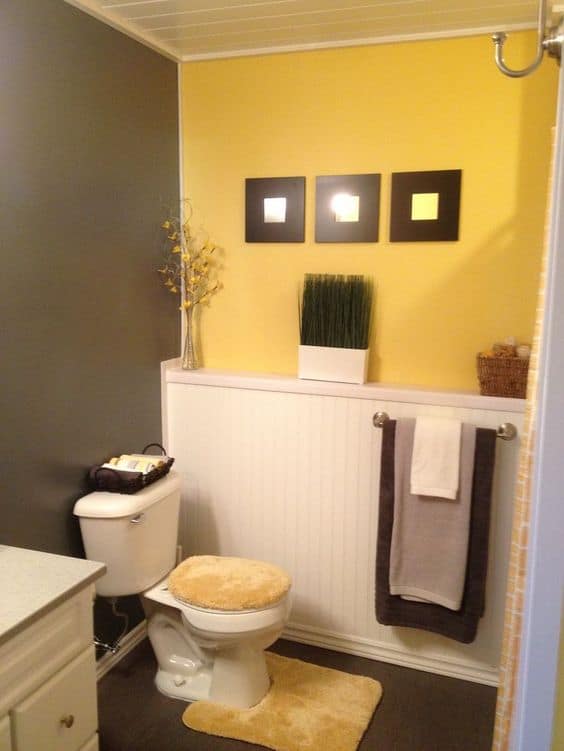 A coat of cheerful yellow paint can help to chase away the gloom, and a patterned shower curtain or towels can add a pop of color and visual interest. Even small accents like soap dishes and toothbrush holders can make a big difference in the overall look and feel of the space.
In addition to adding personality, bright colors can also help to make a small bathroom feel larger and more open.
3. Increase Ventilation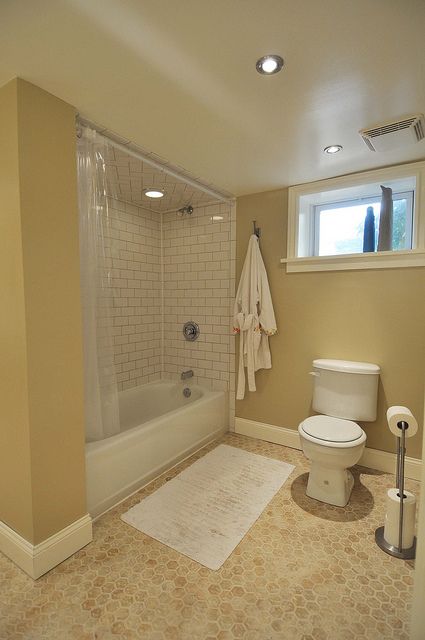 This might mean opening a window or installing an exhaust fan, but either way, it will help to circulate fresh air and prevent that musty basement smell. You can also use light colors and fresh, clean-looking materials to give the space an updated feel.
And if you have the budget for it, consider adding in some luxury touches like heated floors or a rainfall showerhead. Poor ventilation can cause musty odors and mold growth in a basement bathroom. To improve ventilation, install an exhaust fan or open a window when showering.
4. Install a Dehumidifier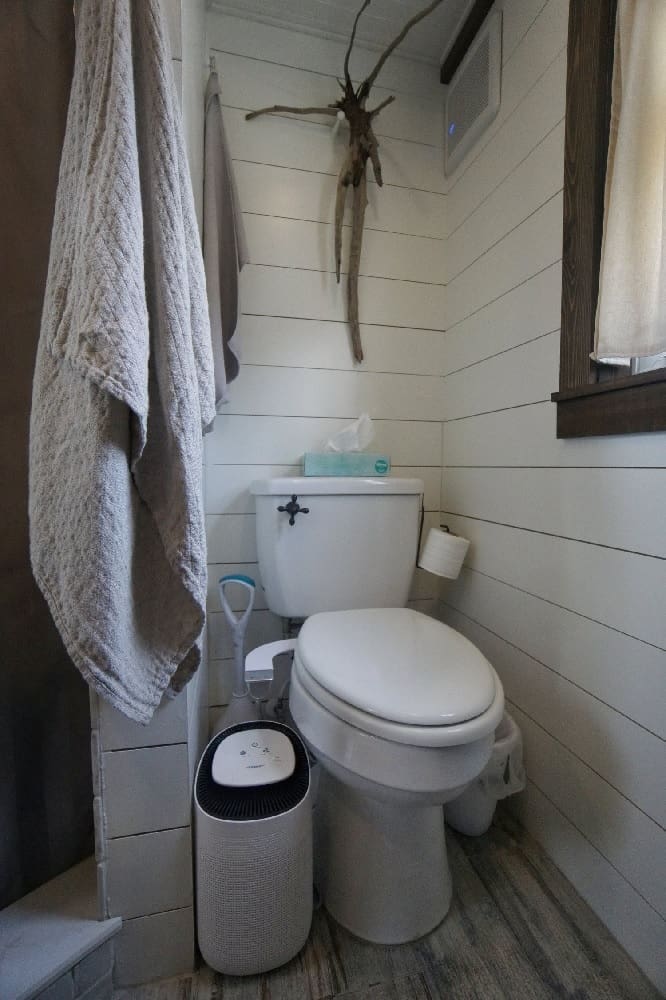 If your basement is prone to dampness, consider installing a dehumidifier to help keep the air dry. A dehumidifier is one of the best ways to keep your basement dry and prevent mold and mildew from forming.
By removing excess moisture from the air, a dehumidifier will make your basement a less hospitable environment for mold and mildew spores.
In addition, a dehumidifier can help to reduce musty odors and make your basement more comfortable overall.
5. Use Mold-Resistant Materials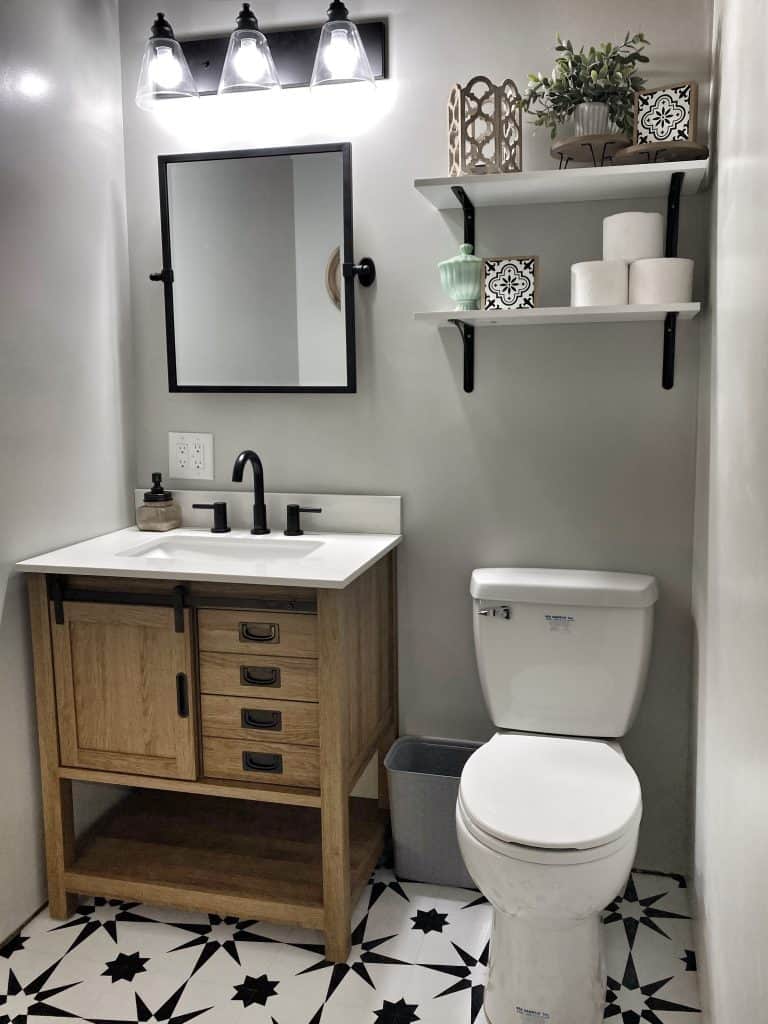 This can be a great way to increase the value of your home, and it can also be a convenient place for guests or family members who are staying in the basement. However, before you start planning your basement bathroom, there are a few things you should keep in mind.
One of the most important is to use mold-resistant materials. Basements are often damp and humid, which can make them susceptible to mold and mildew growth. By using mold-resistant materials, you can help to prevent this from happening. Additionally, you should also make sure that the area is well-ventilated.
6. Opt for Wall-Mounted Faucet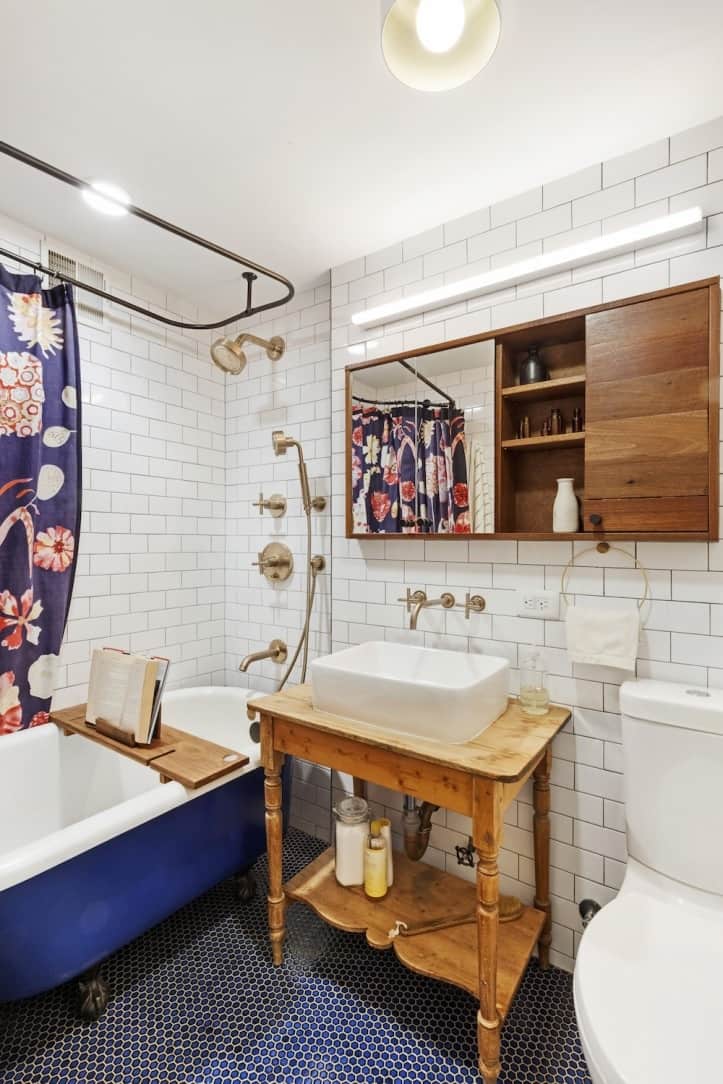 The wall-mounted faucet is very versatile and can be used in a variety of different ways. It is also affordable and super easy to install. This is one of the best basement bathroom ideas because it saves space and looks great. So, if you're working with a small bathroom, this is definitely an option to consider.
You can choose from chrome, brass, or even oil-rubbed bronze. And, if you want something truly unique, you can even opt for a copper finish.
7. Hang Mirrors on Opposite Walls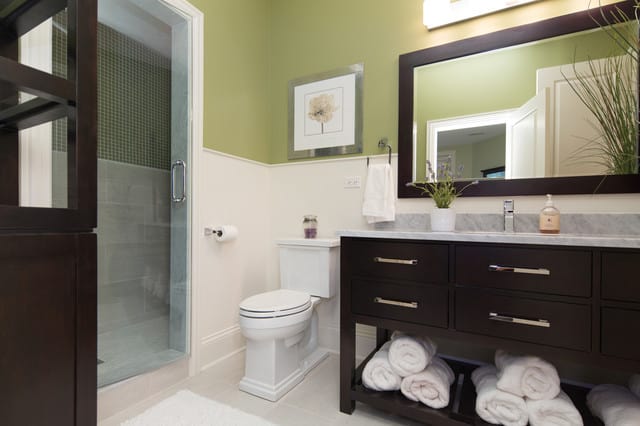 It can be the best trick to deal with the basement bathroom to create the illusion of a larger room and also help to reflect light, making the space seem brighter and airier. The sleek modern vanity also helps to give the room a more expansive feel, while still providing ample storage space.
Along with the right fixtures and finishes, clever use of mirrors is one of the best ways to make a small bathroom feel much more spacious.
8. Add Some Decorative Touch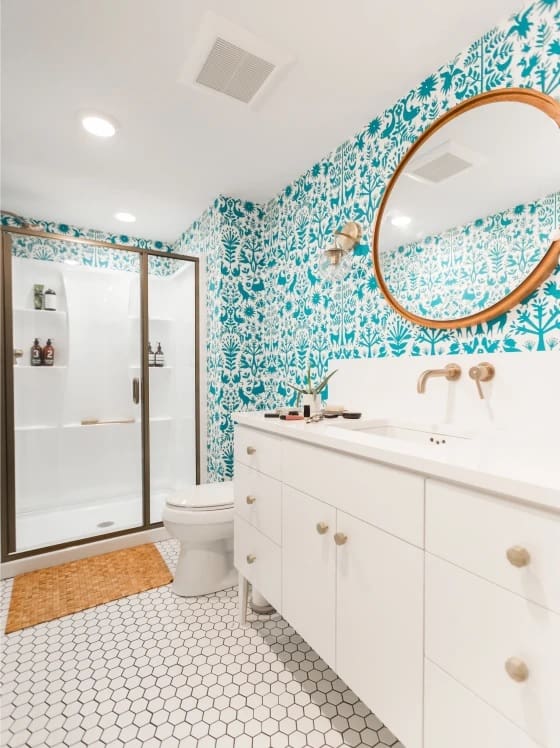 You can say goodbye to the boring and dark basement bathroom easily with the touch of some decorative pieces. You can simply applying wallpaper to add personality and style. Complement the look of the basement with some vase with flowers or the wall decorative piece. Other than that, ensure you highlight the decorative hint on the bathroom with the adequate lighting fixtures. It will make your bathroom both stylish and functional at the same time.
9. Use a Pedestal Sink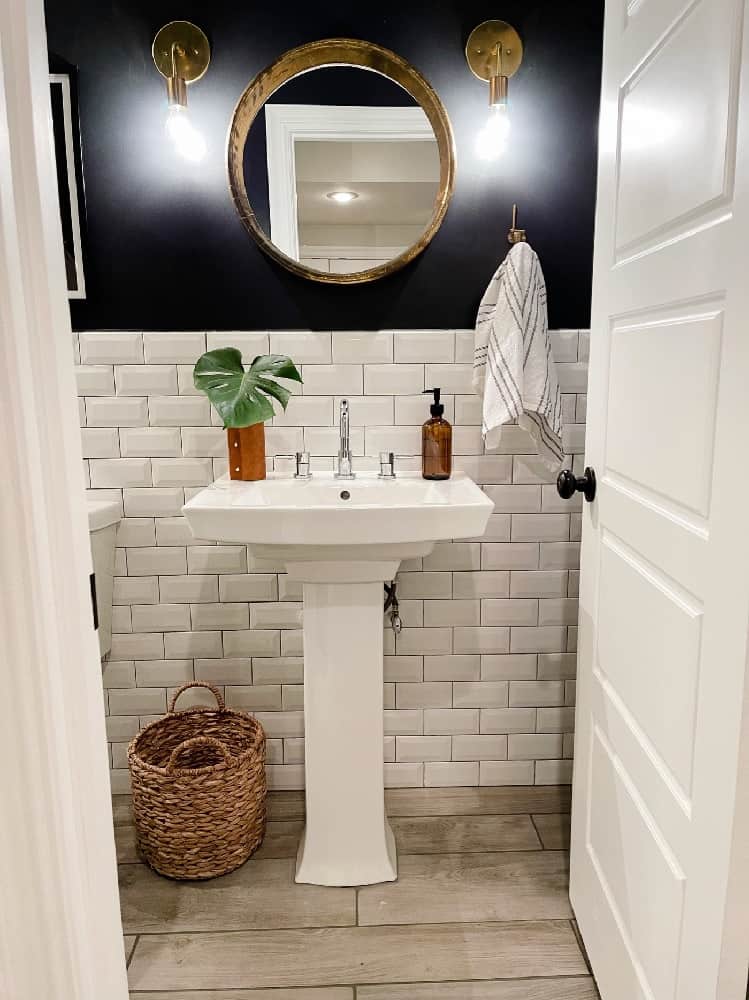 A pedestal sink is a great option for a small basement bathroom. They take up less space than a traditional vanity, and they have a sleek, modern look, which is ideal for a smaller basement bathroom. Plus, they're easy to clean. You only need to wipe them down with a damp cloth. And since they're not attached to the wall, they're easy to install and can be moved around if needed.
10. Try a Corner Vanity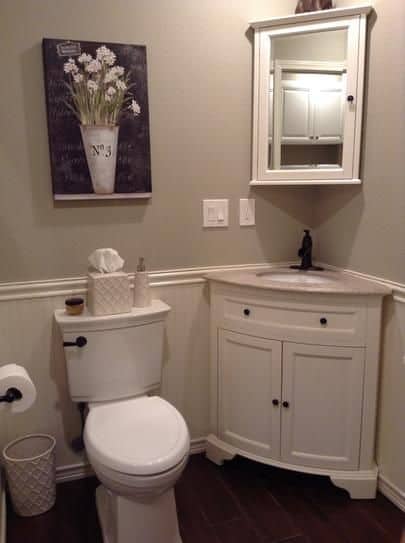 This will free up space in the middle of the room, making it feel more open and airy. By tucking the sink into the corner, you'll free up valuable floor space and make the most of your square footage.
If you're concerned about losing storage space, look for a corner vanity that comes with built-in cabinets or shelves. Or, opt for an open-shelf design to keep towels and toiletries within easy reach. To add a touch of luxury to your basement bathroom, try installing a vessel sink on top of your corner vanity.
11. Consider a Tankless Toilet
Tankless toilets are much more efficient, which can take up less space, making them a great option for small bathrooms.
Visually, it offers you a sleek, modern look that will add value to your bathroom. Also, it will save you money on your water bill in the long run since it using less water than the standard toilets.
12. Install Good Lighting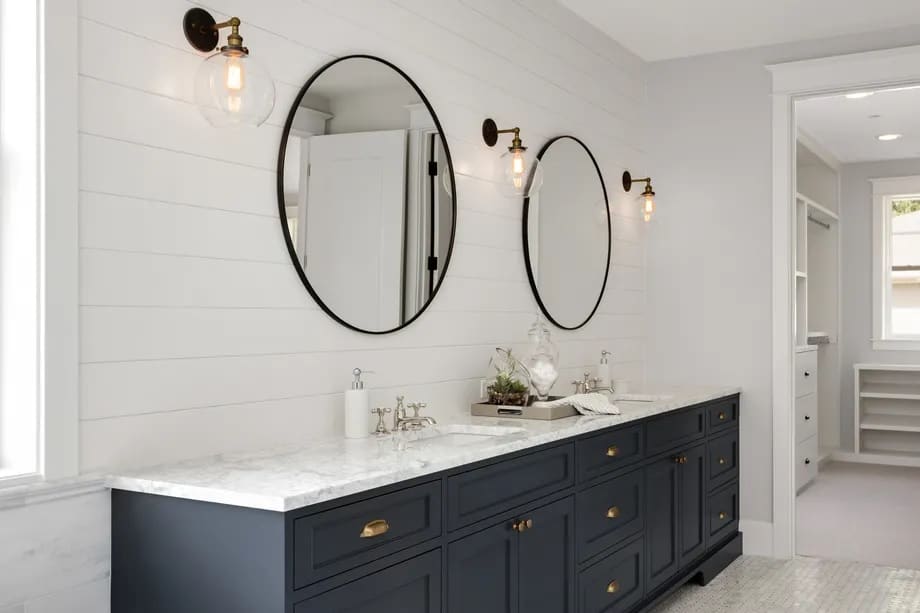 Since basements are often darker and more isolated than other parts of the house, it's important to make sure that your bathroom is well-lit. This will help to make the space feel more inviting and open, and it will also help you to see while you're using the bathroom.
Choose a bright, white lightbulb for the overhead light fixture and then add some sconces or recessed lights on either side of the mirror. This will help to create an evenly lit space that feels warm.
13. Choose the Flooring Carefully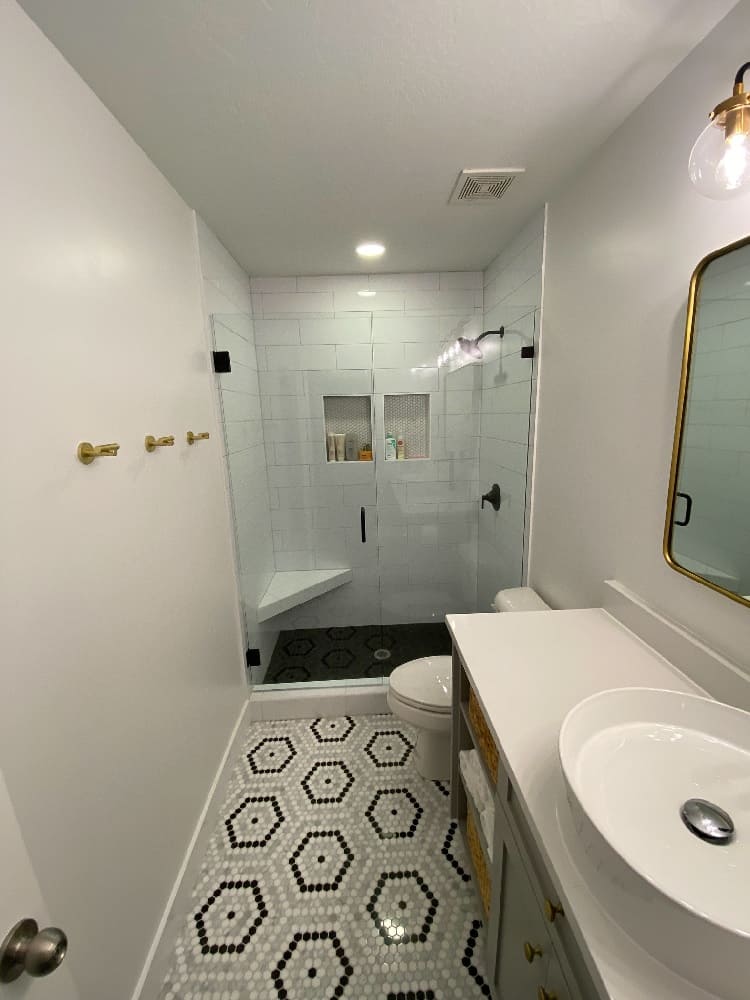 Since basements are often damp and humid, it makes them susceptible to mold and mildew. This is why it is important to choose a flooring materials, which is water-resistant and easy to clean. And if you want to add a touch of artistic hint, consider the patterned tiles. For a comfortable experience, you can also consider using a heated floor mat or radiant floor heating.
14. Don't Forget the Ceiling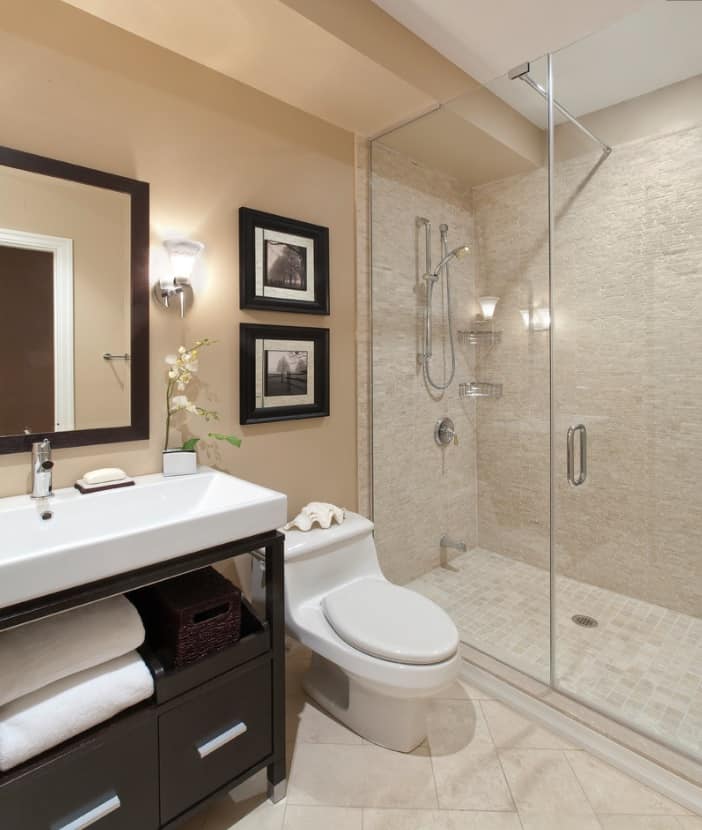 A well-designed ceiling can make a big difference in the overall feel of the room, and it can help to highlight key features like a freestanding bathtub or a statement chandelier.
For a basement bathroom with a low ceiling, consider using light-colored paint or wallpaper to brighten up the space. Mirrors are another great way to reflect light and make the most of a small space.
And if you want to add some visual interest to your basement bathroom, consider using tongue-and groove paneling or bead board on the ceiling.
These materials can add texture and character to an otherwise mundane space.
15. Paint the Walls White for Minimalist Look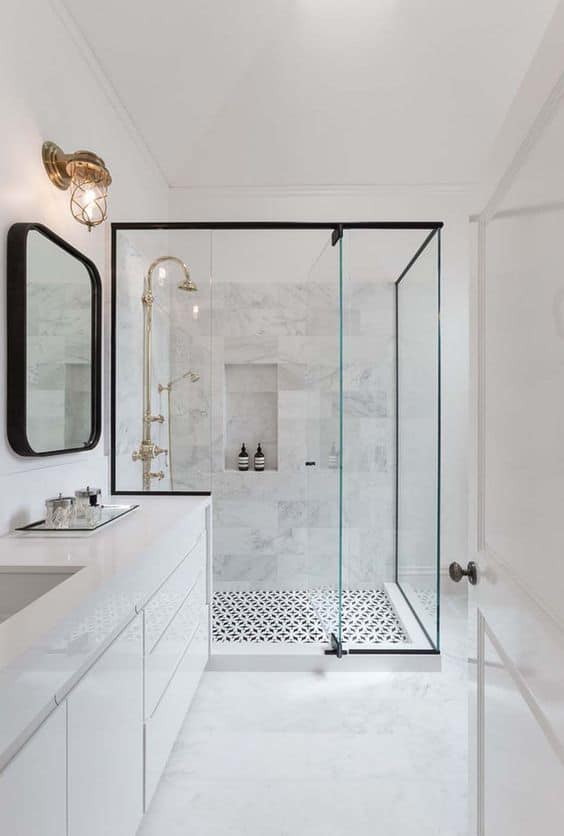 White paint reflects light, making the space feel more open and airy. Plus, it's a versatile color that can be easily paired with any type of fixtures or décor, and can be a blank canvas that you can then accessorize with colorful towels, artwork, and other decor items.
If you want to add a pop of color, consider painting the trim or accent wall in a bold hue. For a more traditional look, try using stencils or wallpaper to create an elegant border around the room.
16. Use Shiplap Walls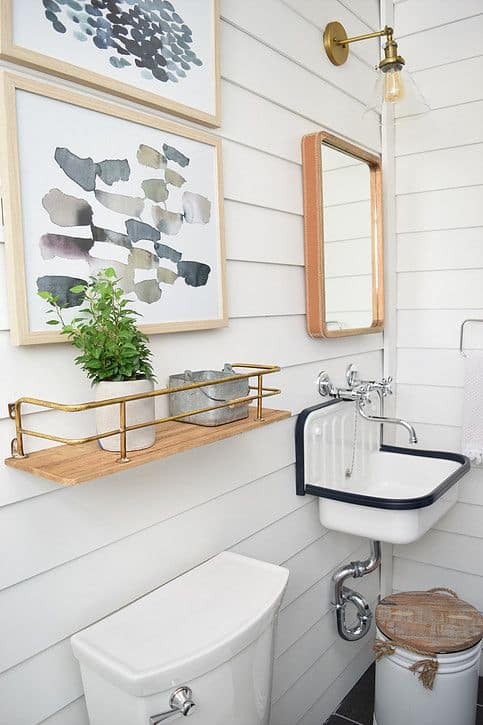 This type of wall treatment is easy to install and gives the space a rustic, farmhouse feel that is perfect for a cozy bathroom. Shiplap is also relatively inexpensive, so it's a great option if you're on a budget.
To create a wainscoting look, simply install shiplap boards horizontally on the lower half of your walls. Paint them white for a traditional look, or go for a more modern look by painting them in a contrasting color.
17. Opt for a Barn Door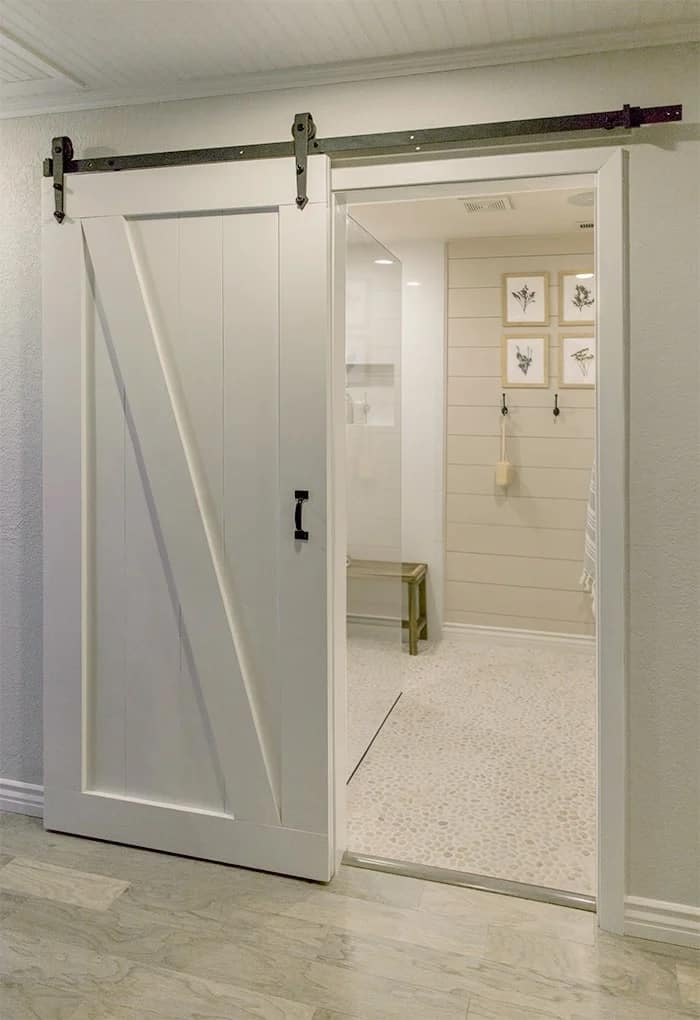 Barn doors are a great way to add some country and rustic charm to your bathroom, and they can also be a practical space-saving solution. If you have a small bathroom, a barn door can be a great way to make the most of your space. Barn doors also offer the added benefit of privacy.
If you have an adjoining bedroom, you can close the barn door to give yourself some extra privacy. When choosing a barn door for your basement bathroom, make sure to select one that's made from durable materials like wood or metal so that it can withstand the humidity and moisture of the space.
18. Add a Skylight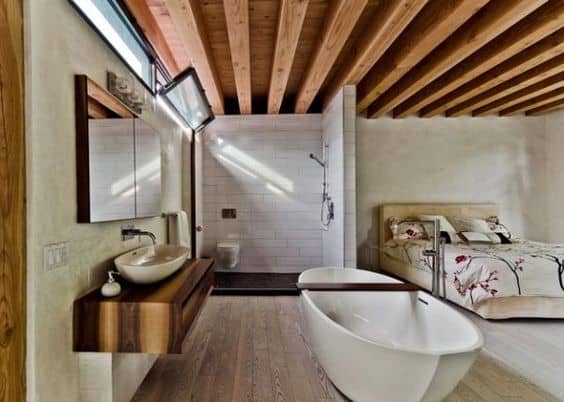 Skylights are a great way to let in some much-needed natural light, and they can also help to ventilate the space. Just be sure to install a skylight that's properly sealed and insulated to prevent moisture damage.
Want to brighten up a dark room but can't install a skylight? Don't worry, there are other ways to bring light into your space! One option is to choose lighter colors and materials for your walls and furniture, which can create the illusion of a brighter and more spacious room.
Another trick is to strategically place mirrors to reflect light and create a sense of depth.
19. Keep It Simple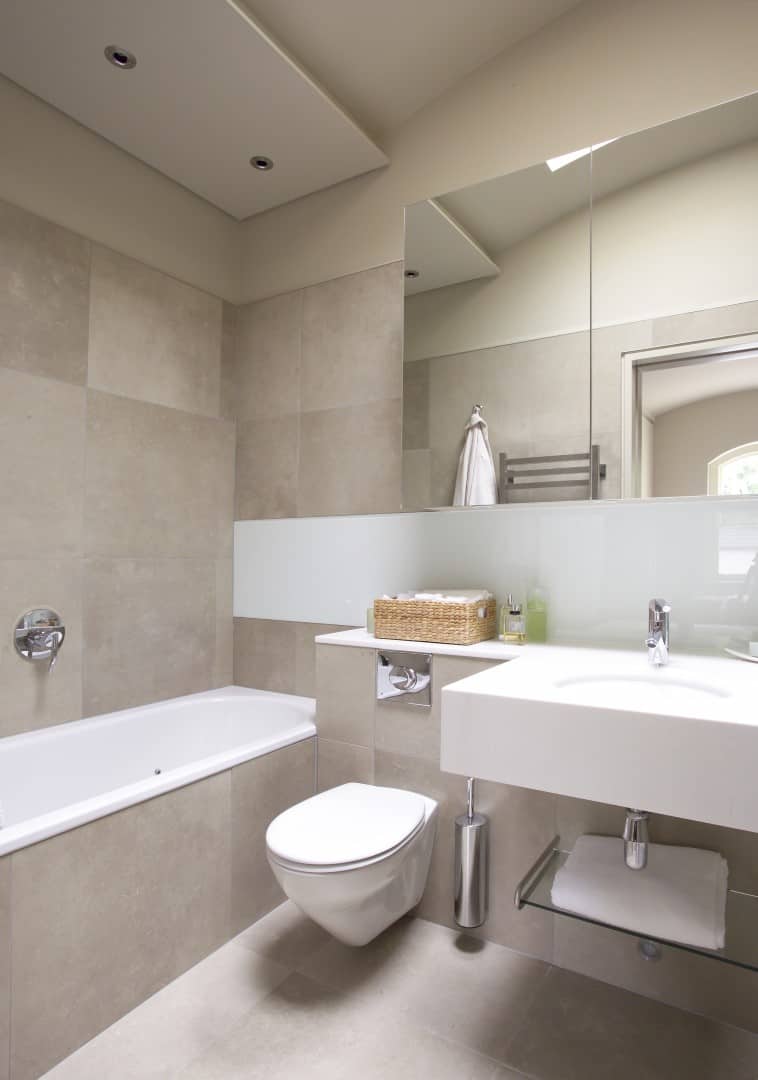 A small bathroom in the basement can be a great way to save space, and a few well-chosen fixtures can make it a functional and stylish space. To keep things simple, opt for a vanity with clean lines and a small footprint.
A wall-mounted toilet is another space-saving option, and a glass shower enclosure will keep the space feeling open and airy. When choosing finishes, stick to neutrals like white or gray for a classic look that will never go out of style.
20. Use Space Wisely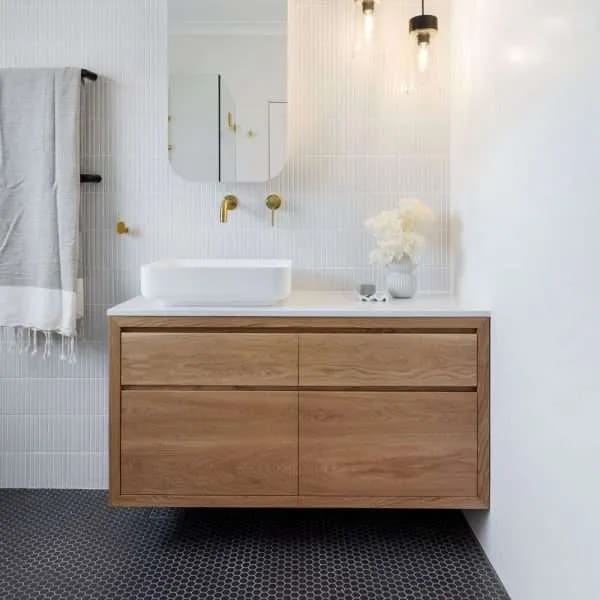 One of the best ways to save space in a small bathroom is to use wall-mounted fixtures. This frees up floor space and makes it easier to keep the bathroom clean. In addition, a pedestal sink or floating vanity can also help to create the illusion of more space.
Discovering new storage solutions can be a fun and rewarding challenge. Whether you're living in a small space or just looking for ways to maximize your storage options, there are countless innovative ideas that can help you make the most of your available space.
21. Install a Small Sink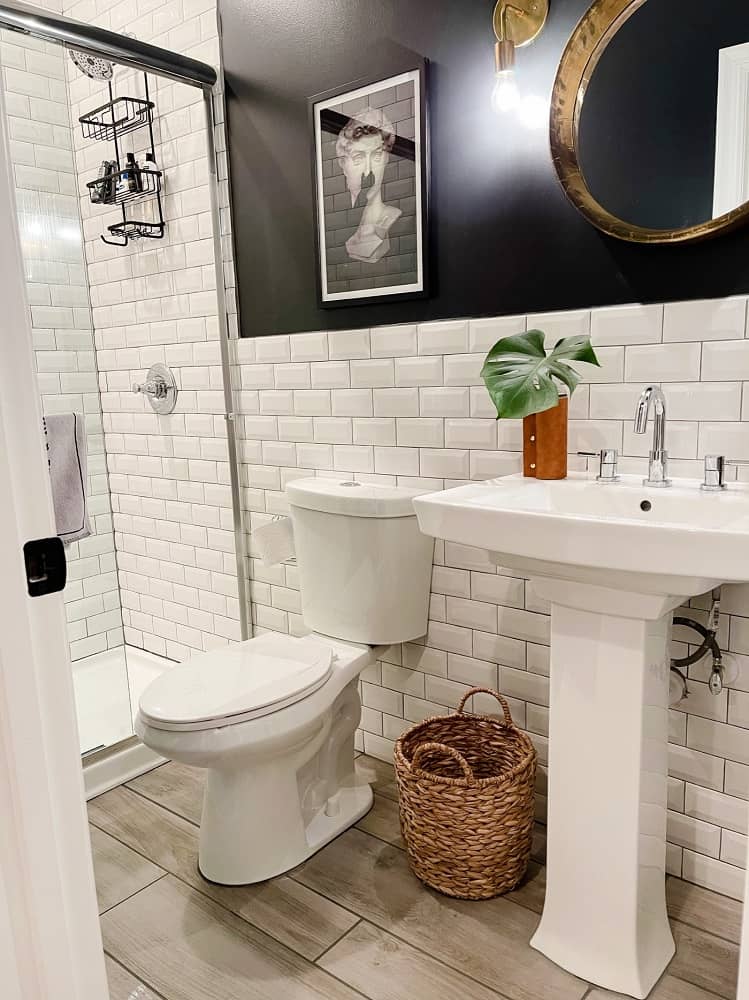 This will allow you to have a place to wash your hands and face without taking up too much space. You can find small sinks at most home improvement stores. Another great way to save space is to install a wall-mounted toilet.
Opting for this innovative toilet design can be a smart move when it comes to maximizing your bathroom's space. With its floor-free design, this toilet allows you to create more room for additional decor or storage options, ensuring that every inch of your bathroom is utilized to its fullest potential.
You can also consider installing a pedestal sink, which takes up less space than a traditional sink.
22. Use Bold Tiles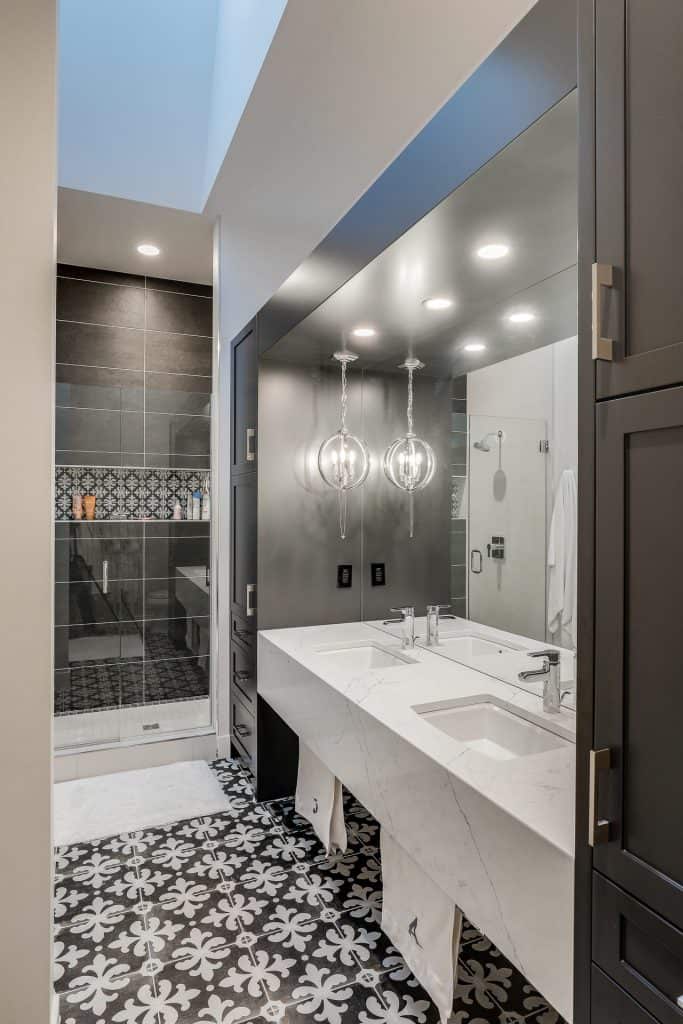 Decorate your basement bathroom with the bold, eye-catching tiles. The key is to choose a tile that will make a statement and help to give the bathroom its own unique identity. In addition, using bold tiles can also help to make a small bathroom feel more spacious.
By using large tiles or tiles with patterns, you can help to create the illusion of a larger space. In addition, light-colored tiles can help to reflect light and make the room feel brighter and more open.
23. Consider a Corner Tub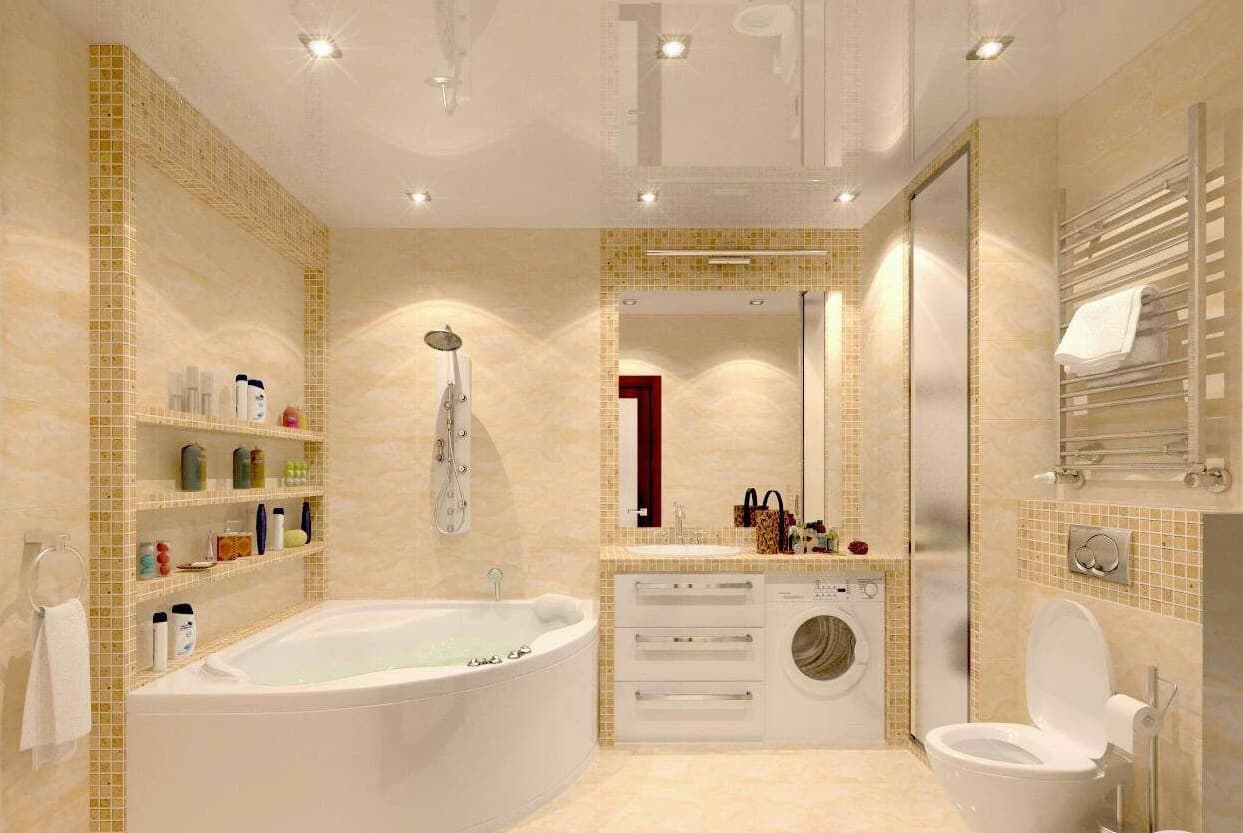 Not only does this type of tub offer a spacious and comfortable place to relax, but it also provides a stylish focal point for the room. In addition, corner tubs are often easier to install than traditional tubs, making them a great option for do-it-yourselfers.
When choosing a corner tub, be sure to consider the size of the room and the style of the home.
24. Industrial Style Basement Bathroom Design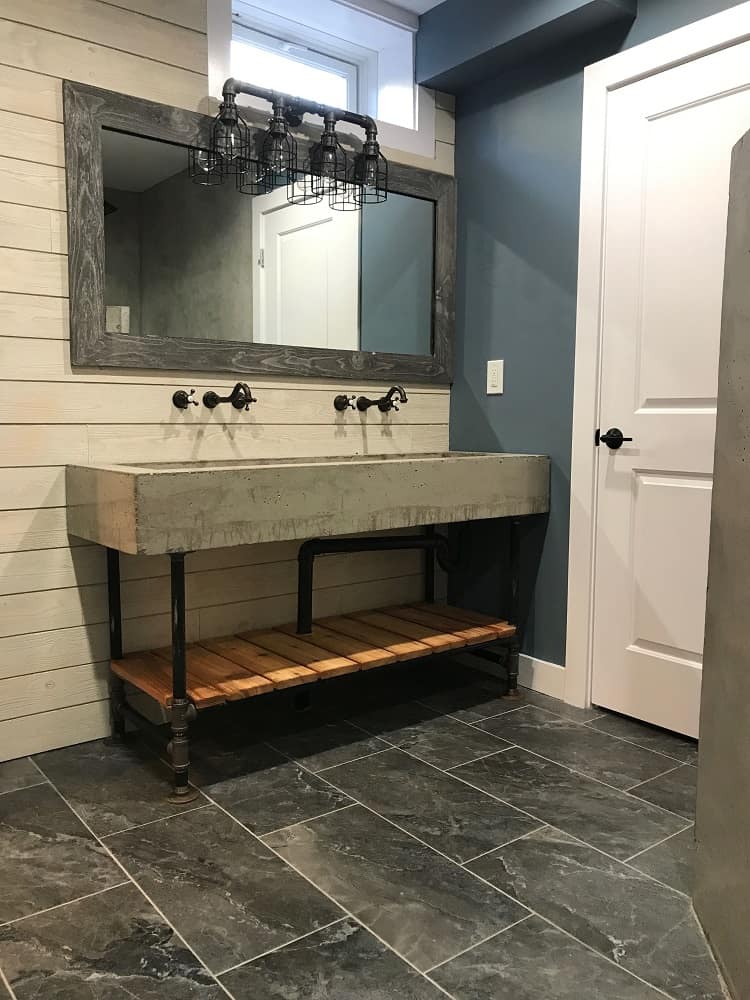 This type of bathroom is all about raw materials, exposed pipes and fixtures, and a general feeling of utilitarianism. Of course, that doesn't mean that your space has to feel cold or unwelcoming. There are plenty of ways to add warmth and character to an industrial style bathroom.
One of the best ways to do this is with lighting. Exposed bulbs are right at home in an industrial bathroom, but you can also go for more unique fixtures like vintage-inspired sconces or pendant lights.
25. Add a Touch of Glamour for a Luxury Bathroom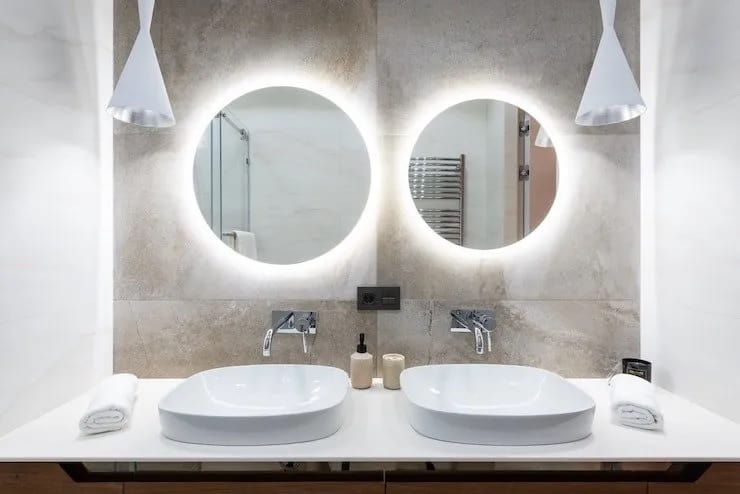 In fact, adding a touch of glamour to your basement bathroom can make it feel like a true oasis.
First, consider incorporating luxurious materials like marble or granite into your design. These materials not only look fabulous, but they're also easy to clean and care for. Another way to add a touch of glamor to your basement bathroom is to incorporate elegant lighting fixtures.
LED light behind the round mirrors and wall sconces can help to create a warm and inviting ambiance, while still providing the necessary light for completing tasks.
26. Modern Bathroom Design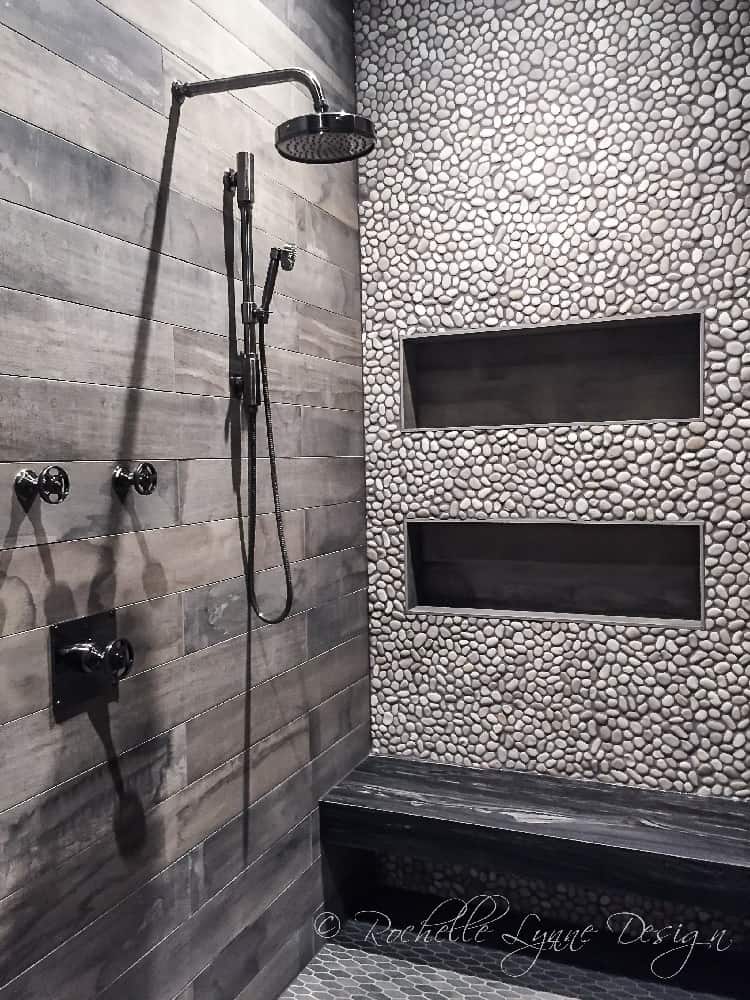 A little creativity and planning can go a long way in creating a functional and stylish basement bathroom. One of the best ways to modernize a basement bathroom is to incorporate stone or tile into the design.
Stone floors or walls add a luxurious feel, while tile can be used to create a backsplash or accent wall. Basement bathrooms can also benefit from the addition of fresh, contemporary fixtures. Sleek pedestal sinks, waterfall faucets, and frameless mirrors are all great options.
27. Farmhouse Style Bathroom Basement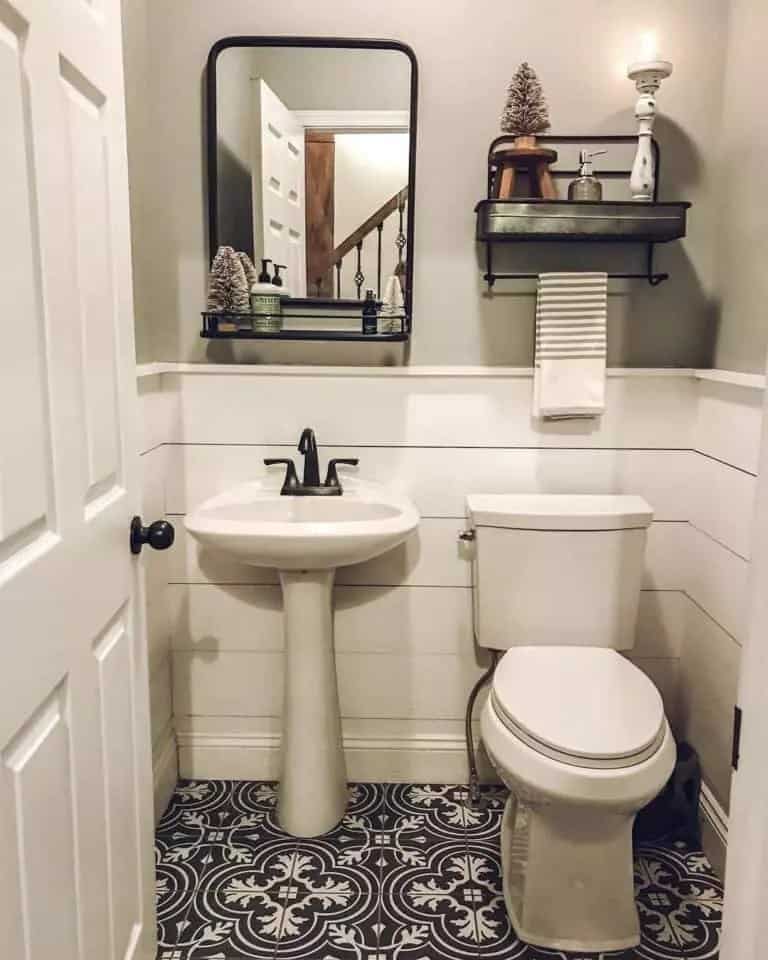 The key to this look is choosing rustic, yet refined, finishes and fixtures. For the walls, we suggest using a white subway tile or beadboard wainscoting. For the flooring, opt for a distressed wood or stone tile.
As for the fixtures, go with vintage-inspired items like a clawfoot tub, pedestal sink, and antique-style lighting. Finally, add some personal touches like fresh flowers or a few framed prints to really make this space your own.
28. Traditional Style Basement Bathroom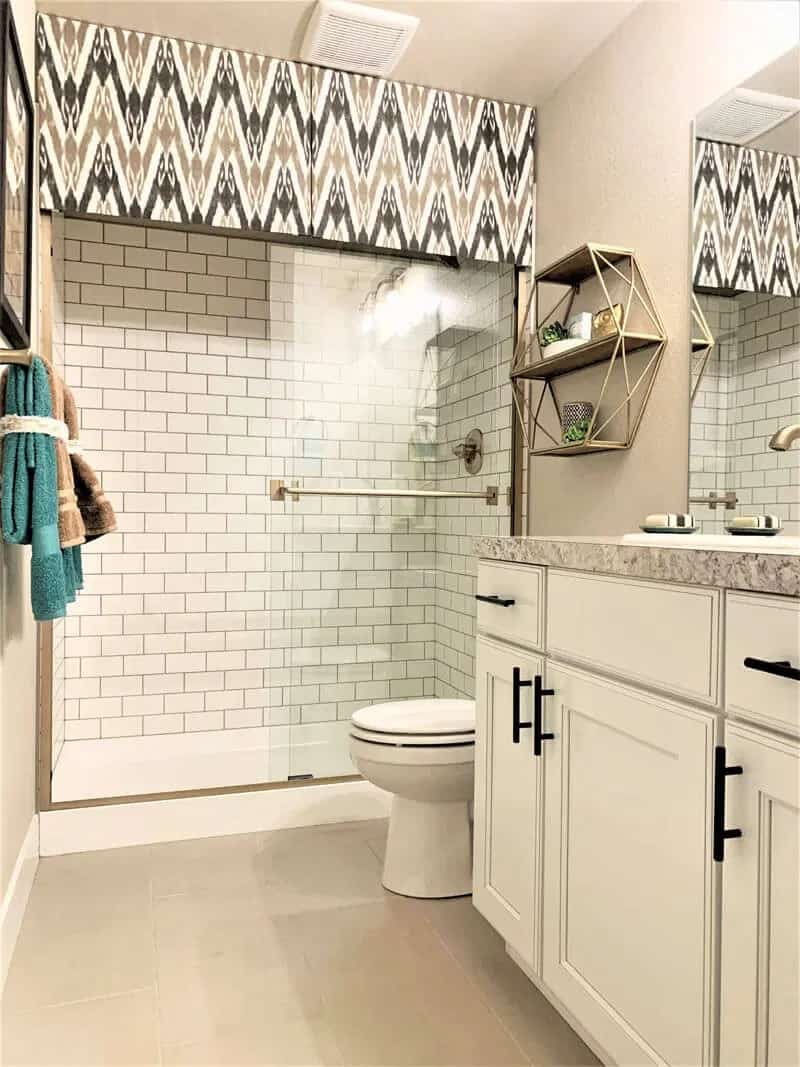 This can be accomplished in a number of ways, but some key elements to consider are classic fixtures, neutral colors, and plenty of storage.
As for colors and materials, stick with timeless choices like white subway tile or marble countertops. Finally, don't forget about storage! A cabinet under the sink or a linen closet will help keep your space looking neat and tidy.
29. Transitional Style Basement Bathroom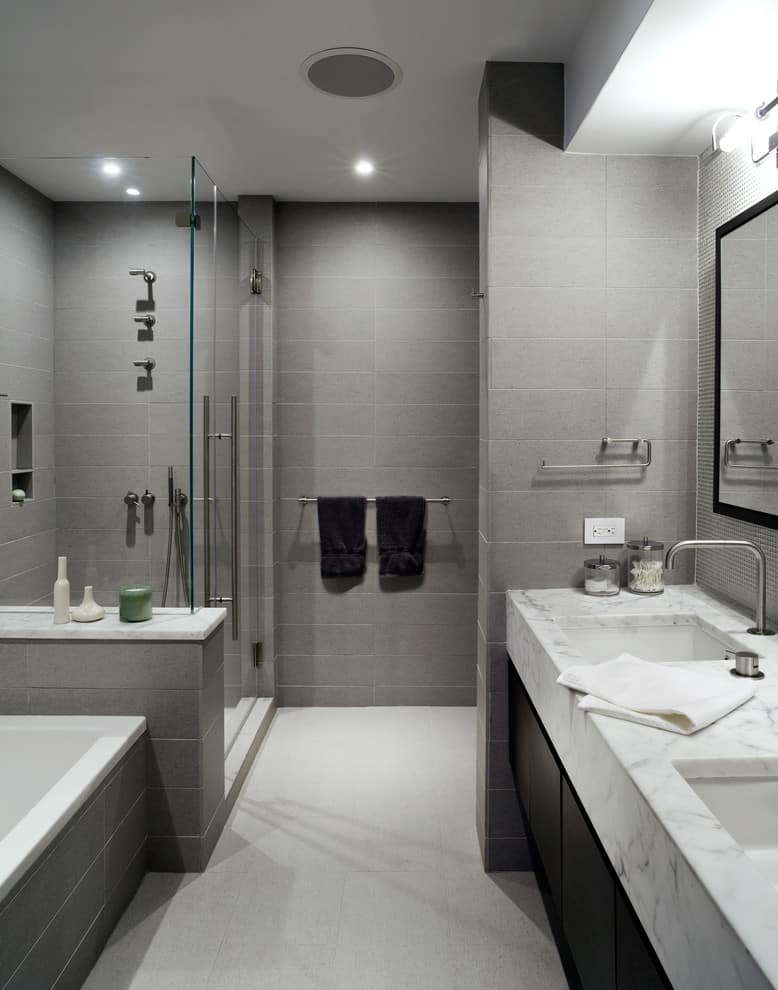 Transitional style basement bathrooms blend traditional elements like crown molding and wainscoting with more modern features like clean lines and chrome fixtures. The result is a space that feels both warm and inviting, yet perfectly pulled together.
When designing your transitional style basement bathroom, be sure to keep the following tips in mind. First, opt for simplicity when it comes to your color palette. Stick to a few neutral hues and use texture and pattern to add interest. Next, choose quality materials that will stand the test of time. Third, focus on function as well as form.
30. Contemporary Style Basement Bathroom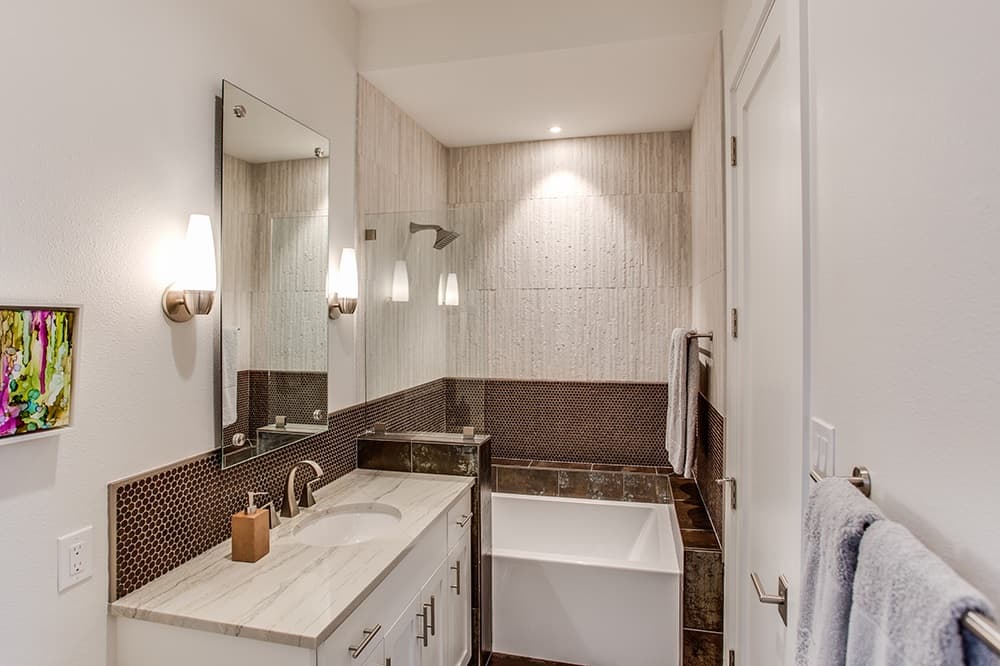 The contemporary style can easily applied to the basement bathroom and make it look way more gorgeous in no time. This look is all about clean lines and minimalism, so it's perfect for small spaces.
To achieve the contemporary look, start by opting for sleek, modern fixtures and fittings. Then, keep the color palette neutral with black, white, and gray tones. Finally, add some interest with unique textures and geometric patterns.
Outfitting your basement bathroom can be a challenging ordeal, but with these 30 Best Basement Bathroom Ideas, we hope to have inspired you to create your own oasis at home.