There are many different ways to add extra space and storage in your kitchen, but if you're looking for an affordable option than DIY islands can be just what's needed. They don't take long before they'll have all of their necessary hardware installed so that everything matches up perfectly!
One of the great things about DIY kitchen islands is that you can tailor them to your specific needs and preferences. If you need extra counter space for prep work, consider adding a butcher block top to your island. If you want extra storage, add some shelves or cabinets. And if you want your island to double as a dining table, add some stools or chairs.
No matter what your DIY kitchen island looks like, it's sure to add extra function and style to your kitchen. So if you're looking for a project to tackle this weekend, consider one of these DIY kitchen island ideas below. You won't be disappointed.
1. DIY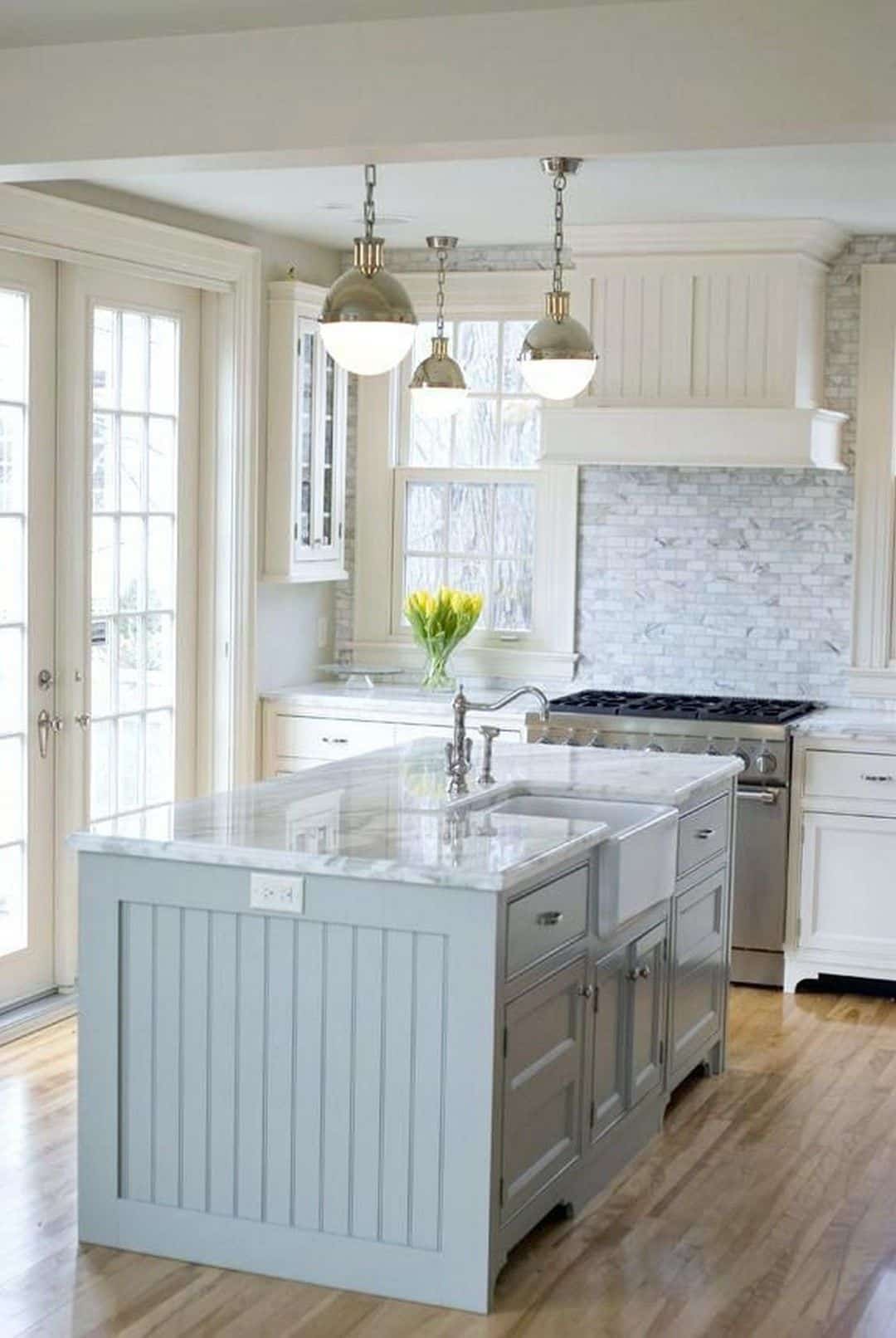 Small kitchen island can make a big difference in a small kitchen. By adding an island, you can get additional counter and storage space without having to do a complete kitchen renovation. And, if you're on a budget, a DIY kitchen island is a great way to get the most bang for your buck.
You will need:
2. Unique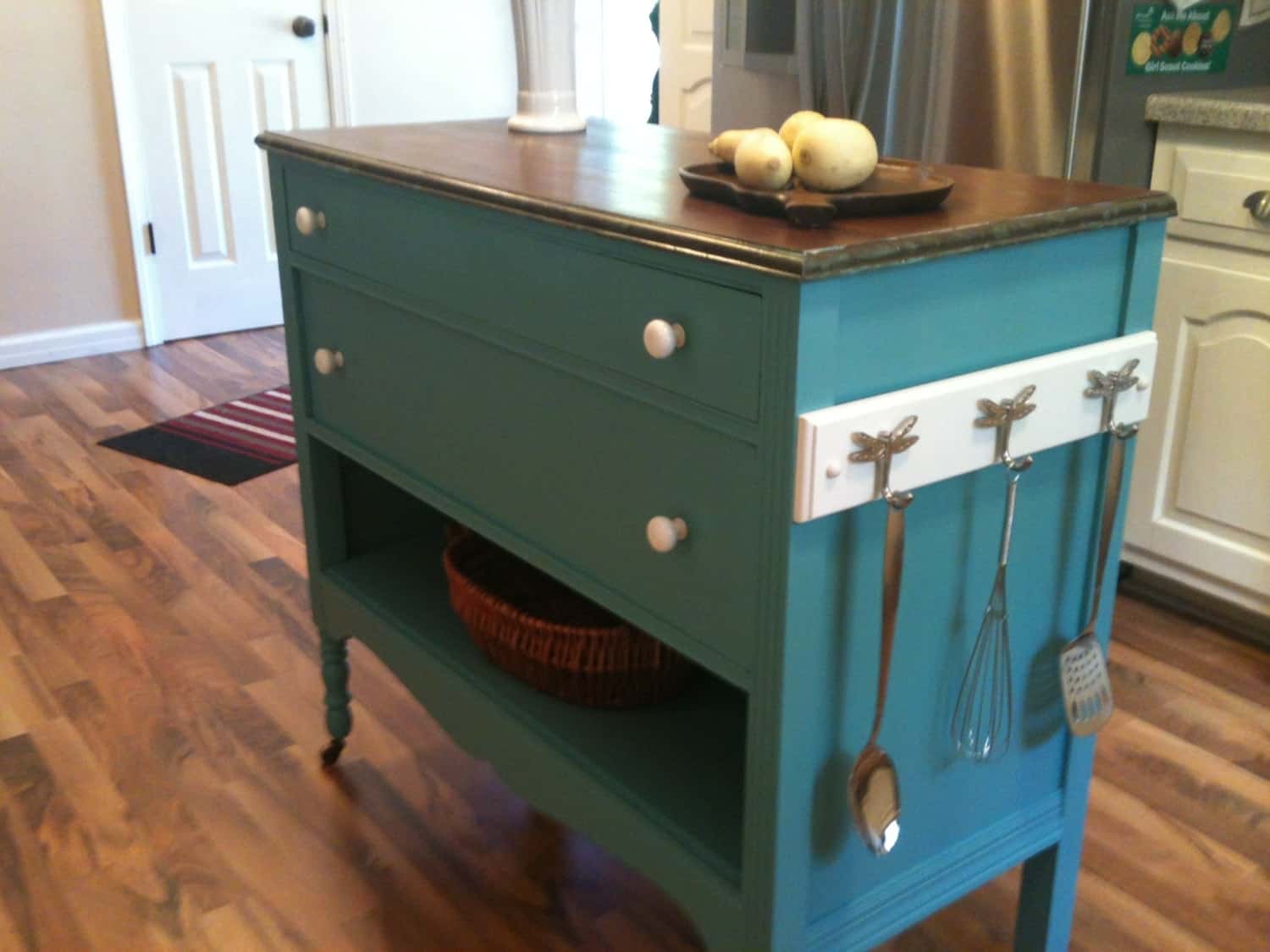 Besides being functional to provide extra prep space, storage, and seating, a kitchen island can also make a statement to the kitchen. You can simply create a unique kitchen island with the materials in your house.
Consider building a DIY island from a dresser by adding some new hardware and painting it to match the rest of your kitchen. If you don't have an old dresser available, check out antique stores or flea markets for one that will fit well in your kitchen space.
Get creative with your materials to create a one-of-a-kind island that will make your friends and family jealous.
Supplies:
Old dresser

Paint

New hardware
Instructions:
Give it a good cleaning before beginning. Next, decide if you want to paint the dresser to match the rest of your kitchen. If so, lightly sand the dresser and apply a primer before painting it with your desired color.
Once the paint is dry, add new hardware to give the piece a more modern look. Be sure to use hardware that matches the rest of your kitchen for a cohesive look.
Now you have a beautiful, unique kitchen island that didn't cost you a fortune.
3. Add Barstools To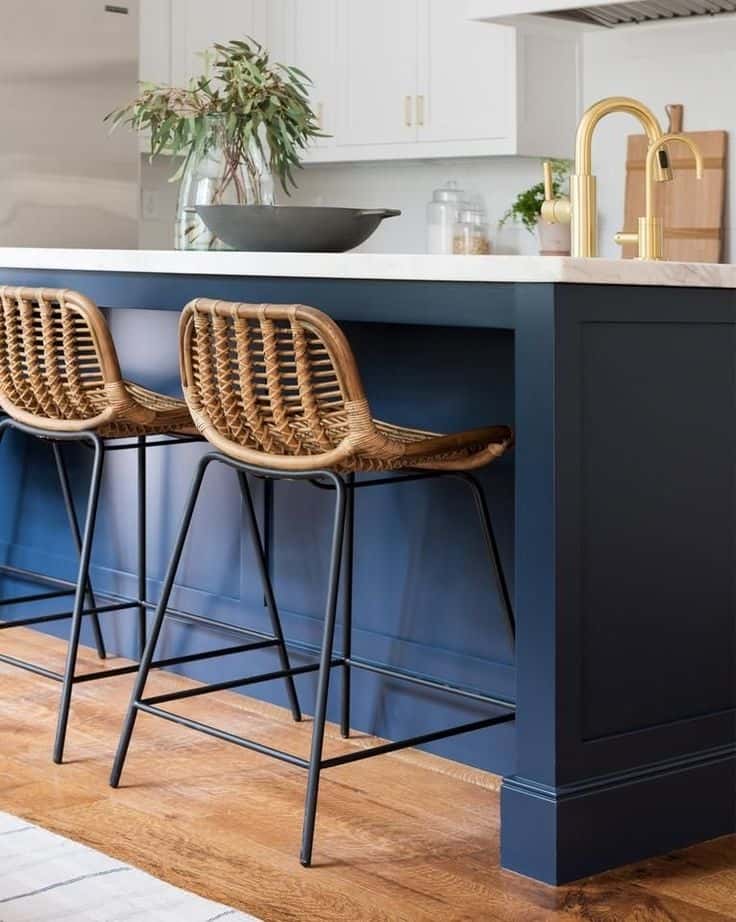 One way to add extra seating to your kitchen island is to add barstools. This is a great option if you have a smaller island, or if you want the option of being able to sit down on your island. Barstools come in a variety of styles, so you can find ones that match the rest of your kitchen decor.
You can also find them in a variety of heights, so you can choose ones that are comfortable for everyone in your family. For something a little different, you can even find barstools with backs on them, which can provide extra support when you're sitting on your island.
4. Add Wine Rack To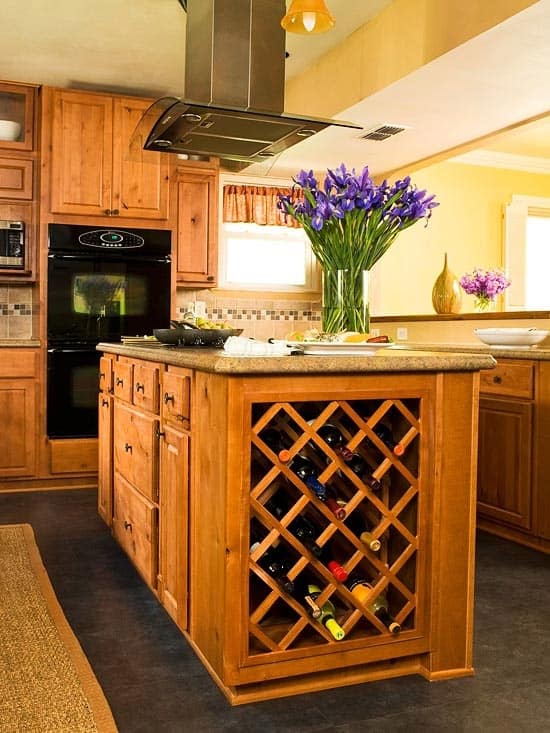 When you are short on storage space in your kitchen, a wine rack can be a great addition to your kitchen island. Not only will it provide a place to store your wine collection, but it will also add a decorative touch to your kitchen.
The wine rack can be as simple or as elaborate as you like. If you're handy with a saw, you can even build your own wine rack.
With the following supplies, you can create your own wine rack to complement the kitchen island effortlessly:
A piece of (preferably oak or mahogany)

A drill

A jigsaw

Wine bottle corks
5.

With Seating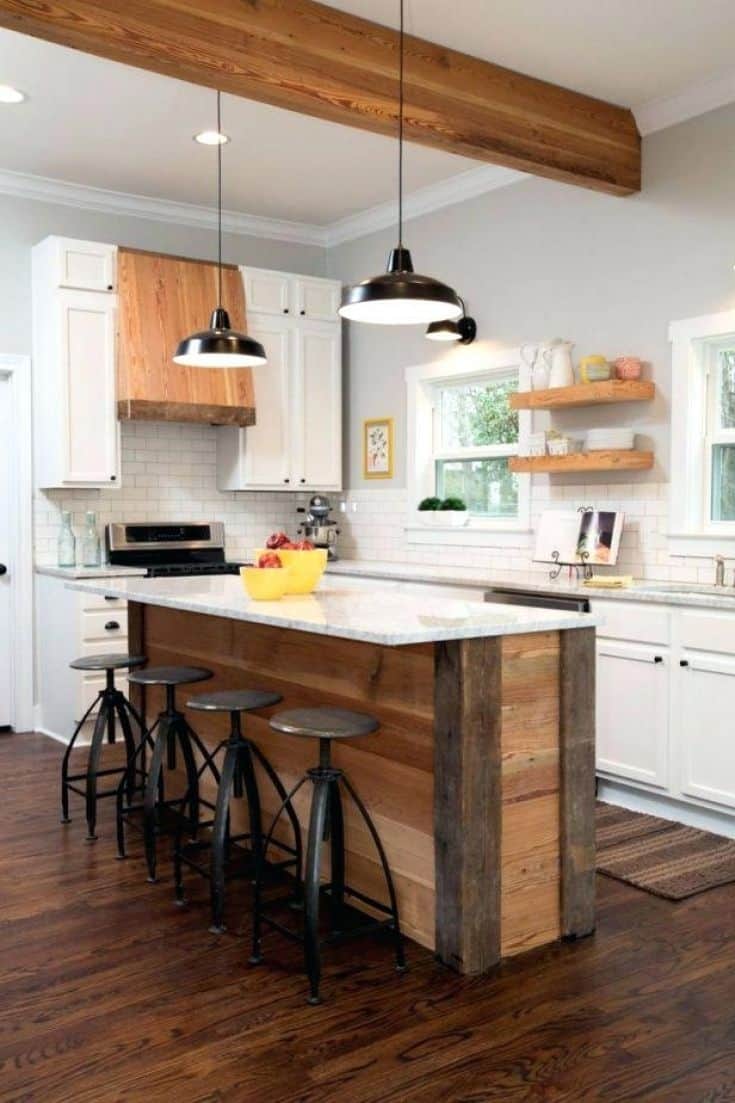 One of the best things about having a kitchen island is that it provides extra seating. Whether you're entertaining guests or just enjoying a family meal, an island with seating can be a great addition to your kitchen. Of course, adding seating to your kitchen island can also be a bit of a challenge.
First, consider how many people you want to be able to seat at your island. Then, choose a material that will complement your kitchen's style. If you have a farmhouse-style kitchen, you can use reclaimed wood for your island seats that will complement the farmhouse kitchen island. 
6.

DIY Outdoor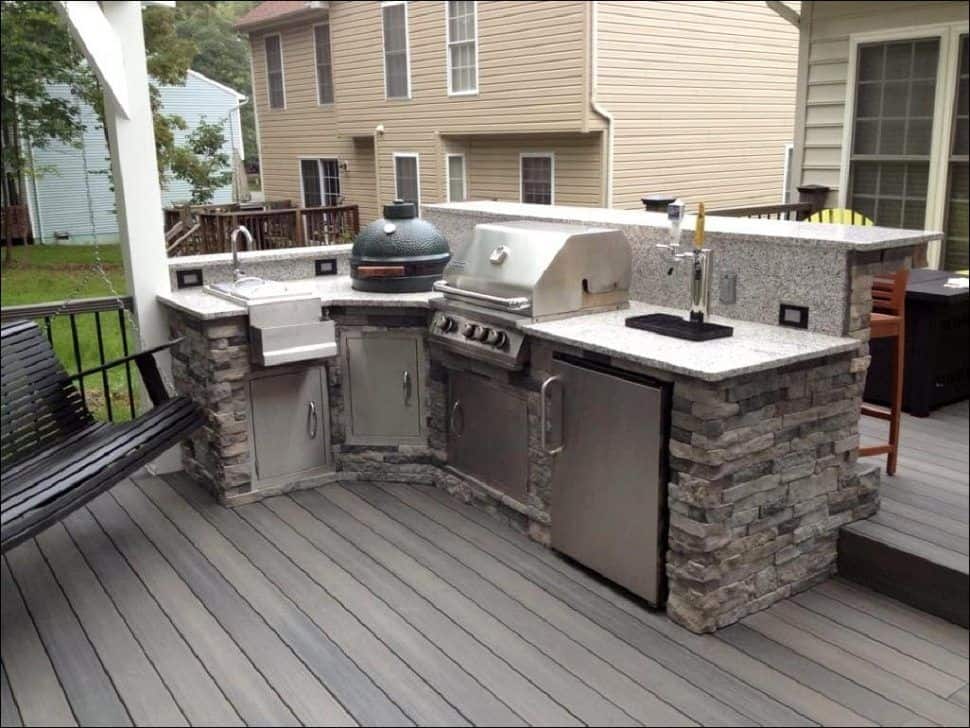 There's nothing like spending time outdoors in the summer, and with a DIY outdoor kitchen island, you can enjoy the warm weather while cooking up a storm. With a few simple materials and a little bit of elbow grease, you can build your own island that will provide plenty of prep space and storage for all your grilling essentials.
You can even add a built-in cooler or sink to make entertaining a breeze. So whether you're hosting a backyard barbecue or just looking for a way to step up your alfresco dining game, a DIY outdoor kitchen island is the perfect place to start.
7. Cheap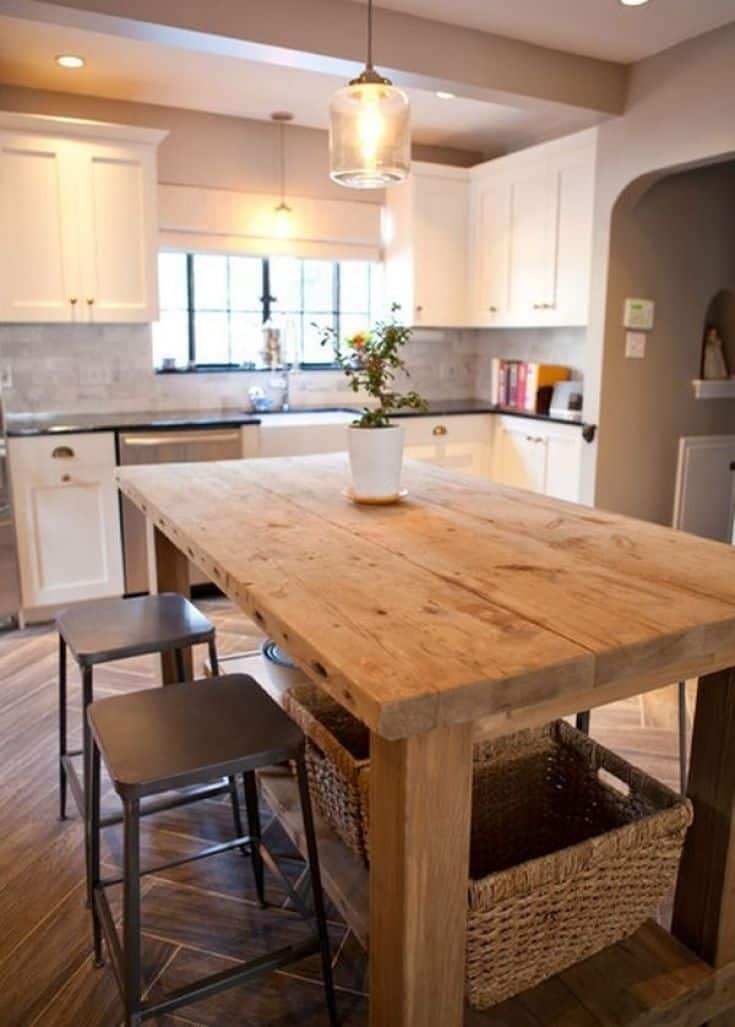 DIY kitchen islands are a great way to save money and get exactly the island you want. When you're on a tight budget, you can build a simple frame out of lumber and then top it with a countertop of your choice. You can also get creative with your island design by using different shaped countertops or adding storage shelves or hooks.
Supply needed:
Lumber

shelves (optional)

Hooks (optional)
Building a DIY kitchen island can be a fun and rewarding project. Not only will you save money, but you'll also get to customize your island to exactly what you want.
8. Easy  You Should Make This Weekend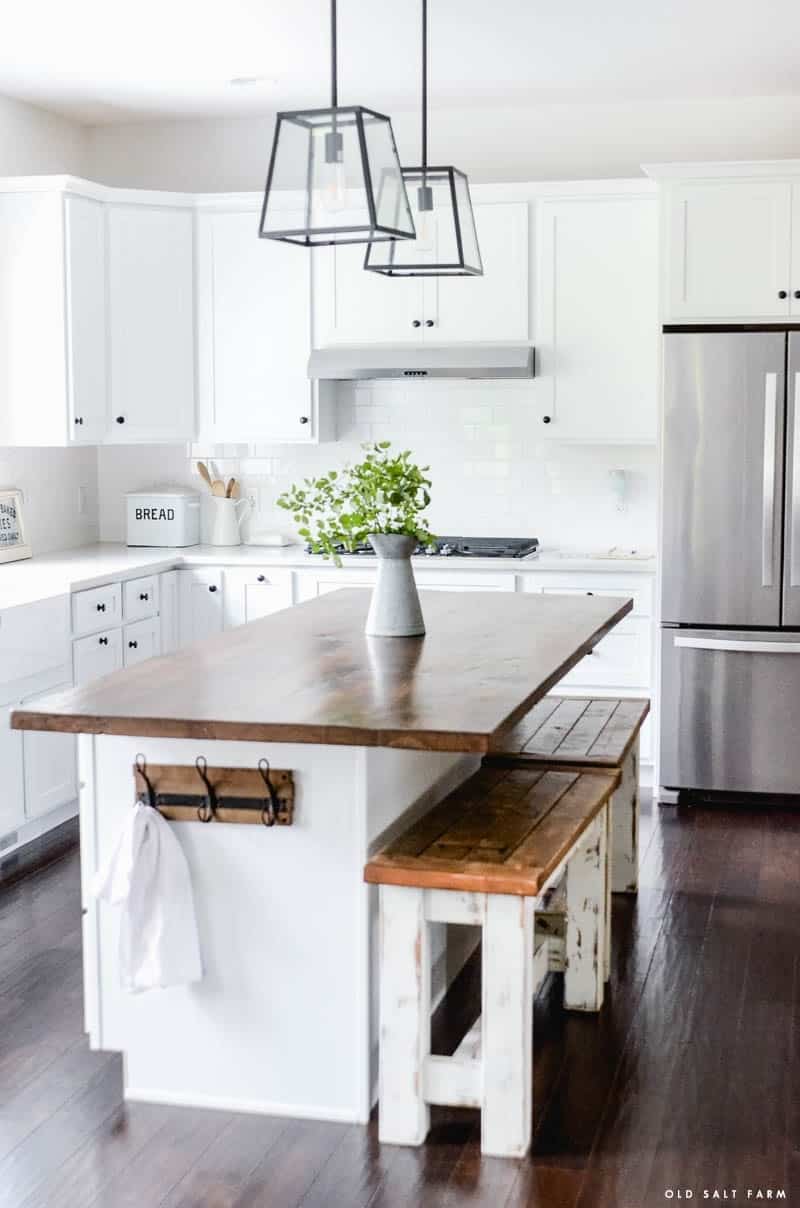 Best of all, building a DIY kitchen island is a relatively easy project that can be completed in just a few hours.
To get started, all you need is some basic woodworking skills and a few supplies from your local hardware store.
Once you have the necessary materials, simply follow these easy steps:
Cut a piece of plywood to your desired size and shape.
Use

screws

to attach four caster wheels to the underside of the plywood.
Paint or finish

the

as desired.
Attach handles to the sides of

the

, if desired.
Finally, add any desired features to your . Common features include shelves, drawers, and electrical outlets. You can also add a

top

for extra .
9. Made From Repurposed Furniture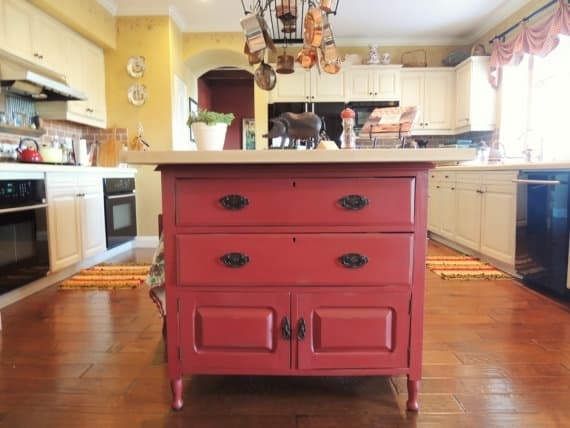 Have an old dresser or sideboard that you're not using? Turn it into a kitchen island! This is a great way to repurpose furniture and get a stylish, new kitchen island on a budget.
You can find an inexpensive dresser or sideboard at a flea market or second-hand store. Just make sure it's sturdy enough to support a countertop. Once you've found your piece of furniture, give it a good sanding and paint or stain it to match your kitchen. Then, add some countertop brackets and Hang the kitchen island top. Finally, add some handles or pulls to the dresser's drawers and Voila! You've got yourself a brand new kitchen island.
10. DIY

Mobile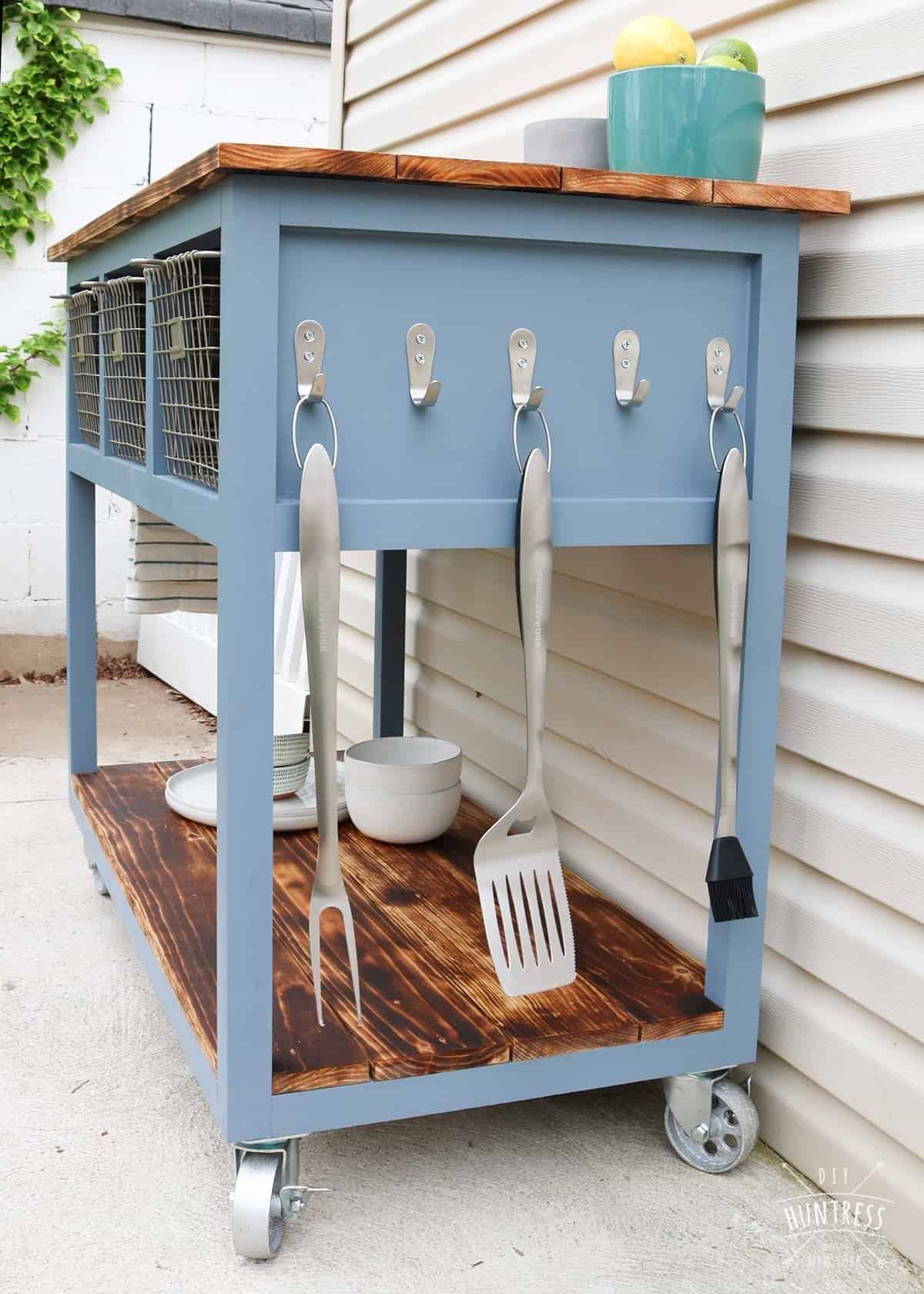 When you have a small kitchen, a mobile island can be a great option because you can move it around as needed. You can build a mobile island yourself using a few simple materials.
Start by cutting two pieces of plywood to the same size, then attaching them together with caster wheels. Next, add some trim around the edges and paint or stain the island to match your kitchen cabinets. Finally, add some shelves or drawers to the island for additional storage.
11.

Cart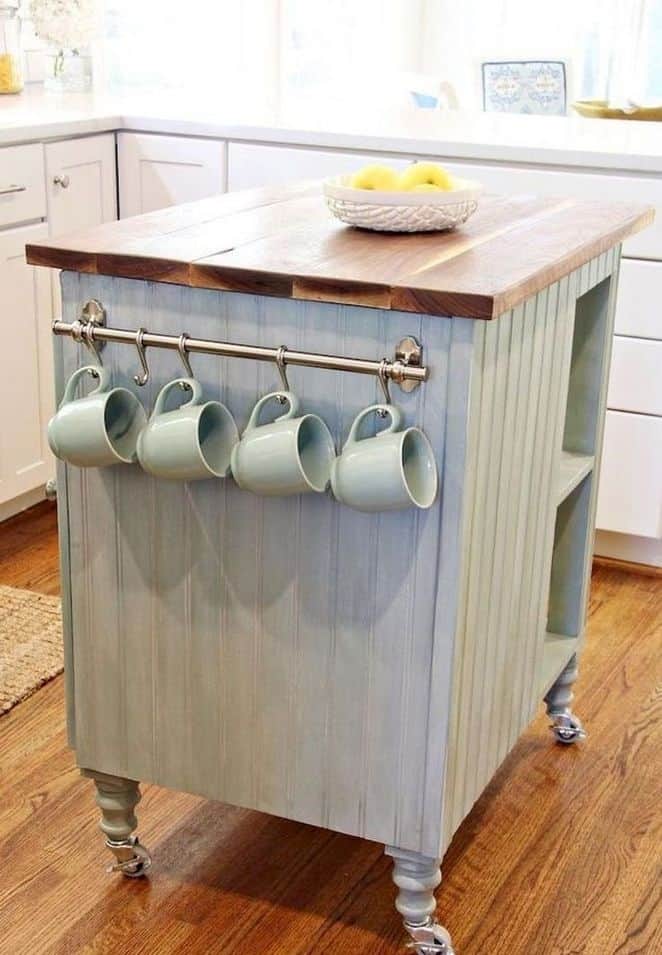 A kitchen island cart can be a great way to get extra storage and work space if you are tight on space in your kitchen. And if you're a DIY enthusiast, you can save a lot of money by DIYing one yourself.
You can find cart island that are simple and small, or ones that are larger and more elaborate. You may be surprised at how easy it is – and how much money you'll save.
12. DIY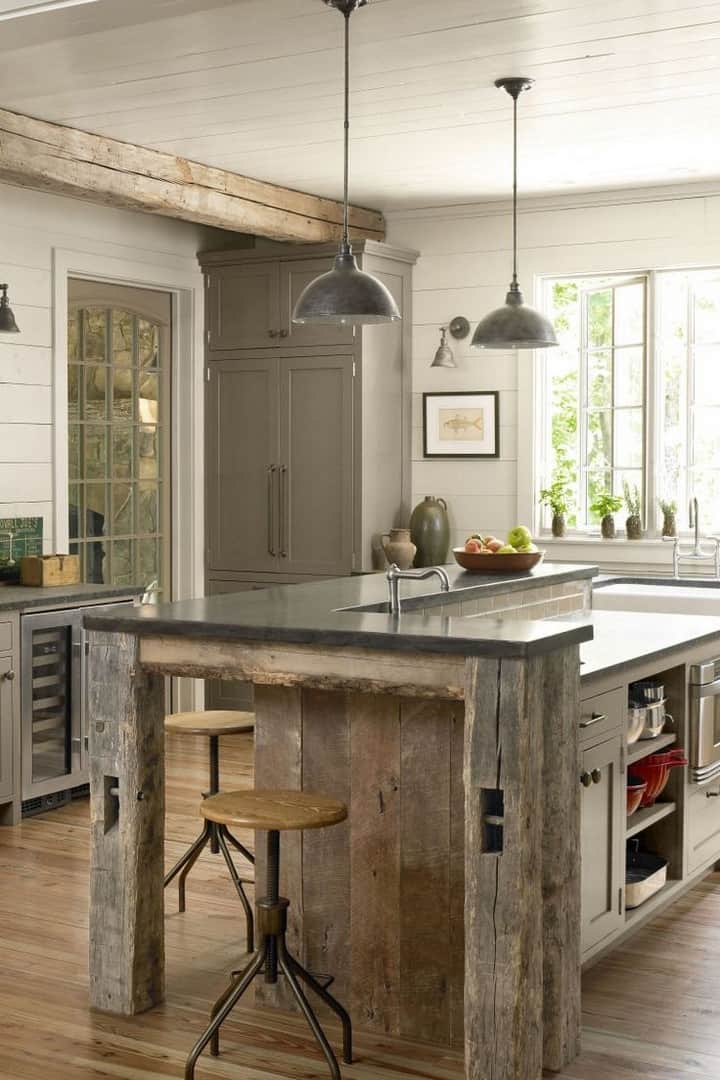 Rustic kitchen islands are made from natural materials like wood and stone, giving them a warm and inviting look. They're also sturdy and functional, making them ideal for busy families.
Best of all, rustic kitchen islands are relatively easy to make yourself. With a little time and effort, you can create a beautiful and unique piece of furniture that will become the centerpiece of your kitchen.
13. DIY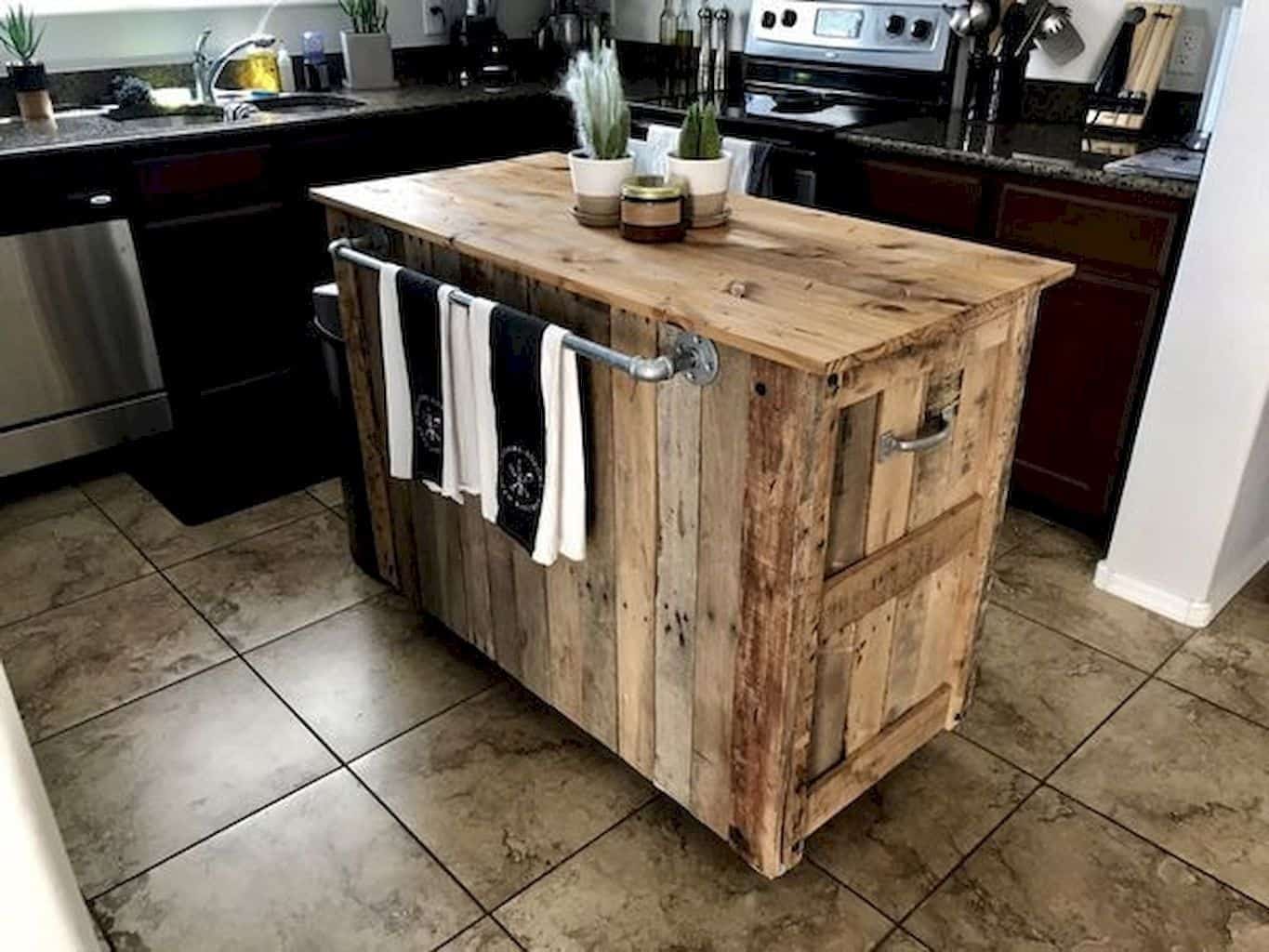 Pallet woods are strong and sturdy, so they can easily support the weight of a countertop. They're also relatively inexpensive and easy to find.
Plus, by using reclaimed pallet wood, you can give your new island an extra bit of character. When building a pallet kitchen island, be sure to sand down the boards first to avoid splinters. You'll also want to seal the wood to protect it from moisture damage.
14. Make Your Own For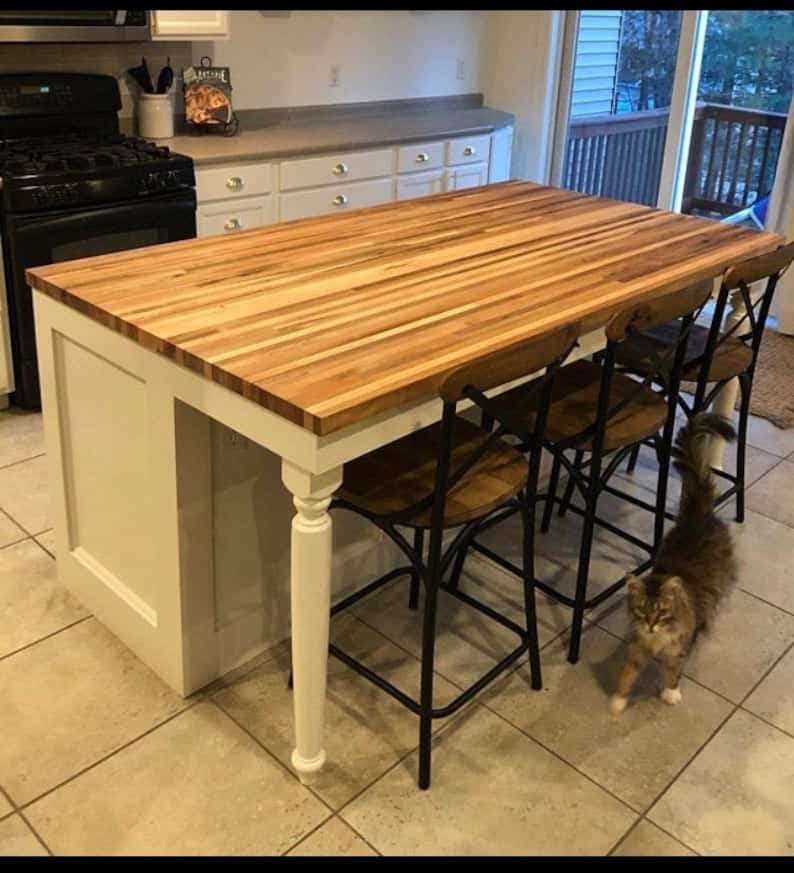 Consider making your own butcher block countertop for a fraction of the cost of buying one, which will challenge your woodworking skill at the same time.
First, measure the area where you want your kitchen island to go. Then, head to your local home improvement store and purchase a sheet of plywood and some 2x4s. Cut the plywood to size and then attach the 2x4s around the perimeter.
Next, apply a layer of adhesive and position your butcher block on top. Once the adhesive has dried, use wood screws to secure the butcher block in place. Finally, sand down any rough edges and refinish the wood to protect it from spills.
15. Use Old Dresser As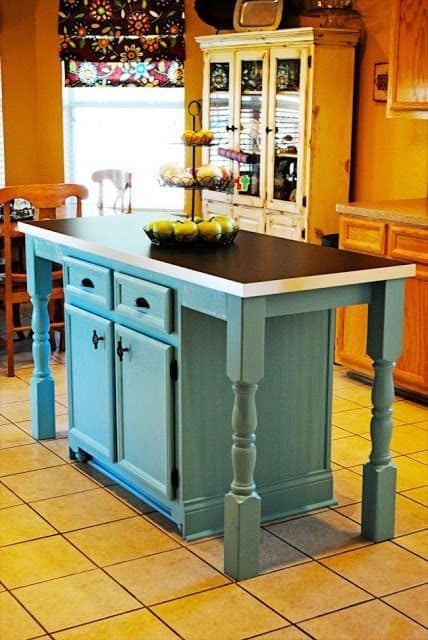 Dressers are typically made of sturdy wood, which makes them ideal for withstanding the rigors of daily cooking. Plus, they often come equipped with a drawer, providing much-needed storage space in the kitchen.
The most important thing is, dressers come in a variety of styles, so you can easily find one that fits your décor. To turn an old dresser into a kitchen island, simply remove the drawer and top, add some caster wheels, and voila.
16. Turn An Entertainment Center Into A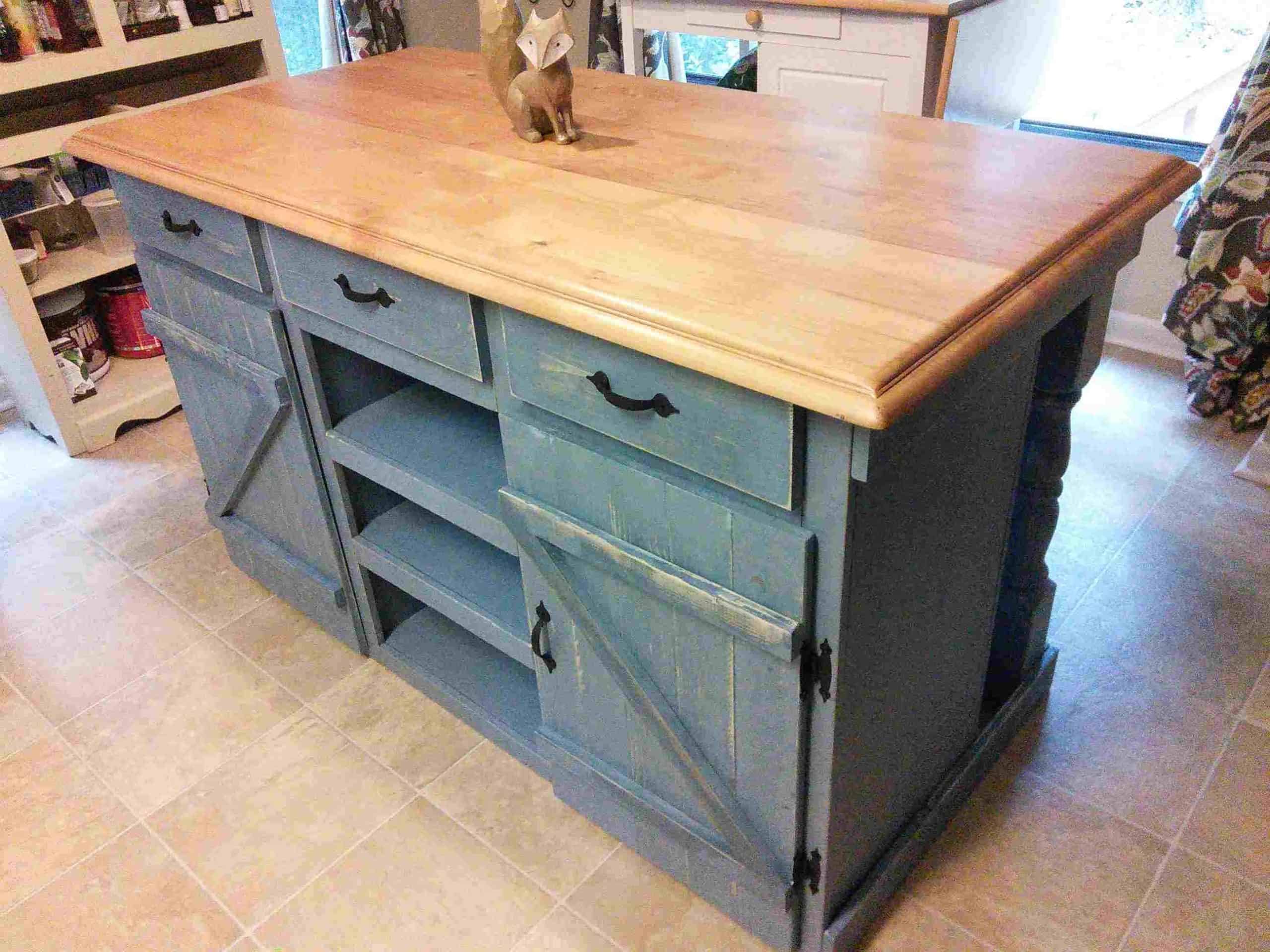 It is no joke that you can transform the entertainment center into a DIY kitchen island. The key is to find one that is the right size for your kitchen and has plenty of storage space.
To make this DIY project work, you will need to remove the back panel of the entertainment center and add some caster wheels. Once you have done that, you can add a drop-leaf or butcher block top to turn it into a functional island.
17. Make A Using Wall Cabinets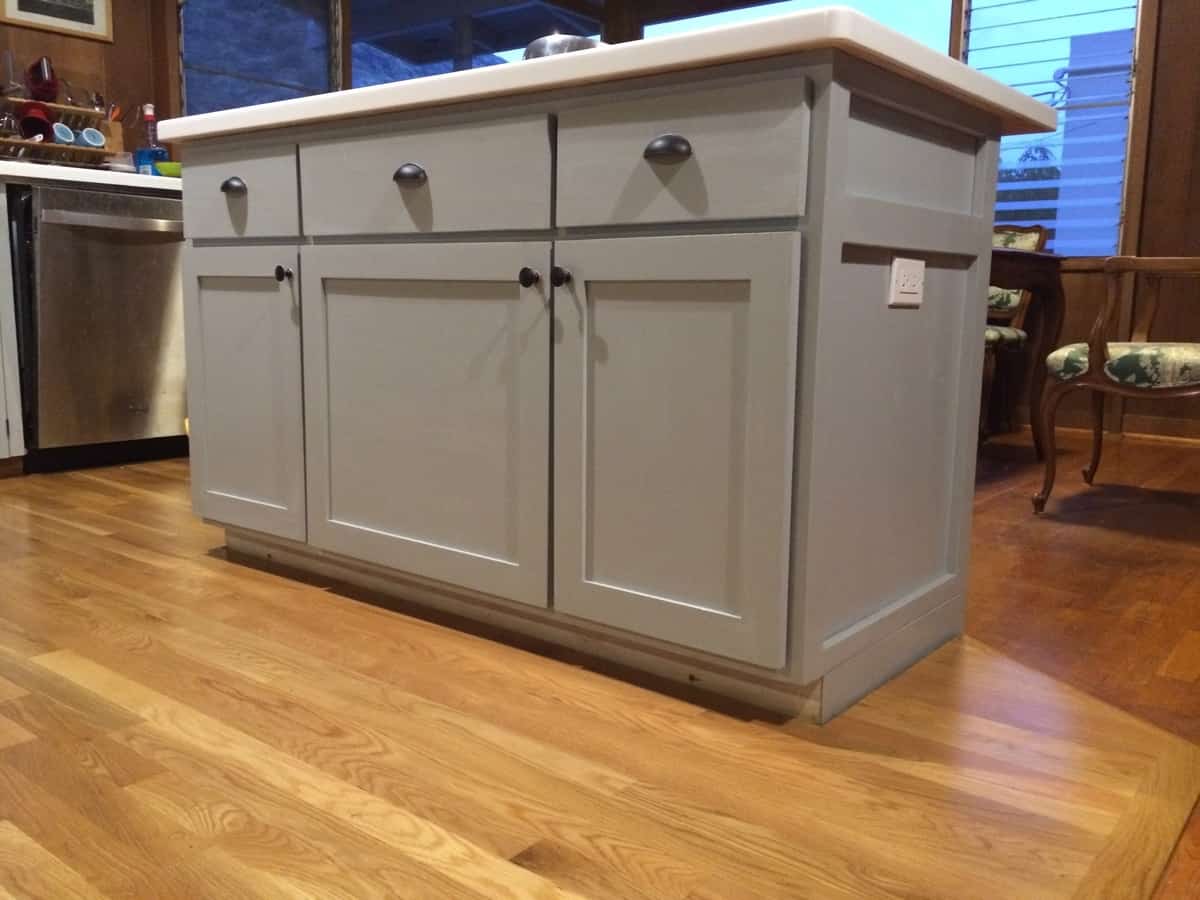 Try repurposing some wall cabinets to make this DIY project. You can usually find these cabinets inexpensively at secondhand stores or even in your own home. With a little bit of work, you can turn them into a stylish and functional kitchen island. Start by measuring the space where you want to put your island. Then, cut the cabinets to size and attach them together.
You may need to add some supports to reinforce the cabinets, depending on their size and weight. Once the cabinets are assembled, add some trim around the edges and paint or stain them to match your kitchen's existing decor. Finally, add some hardware, like handles or knobs, and enjoy your new kitchen island.
18. Build A With Free Plans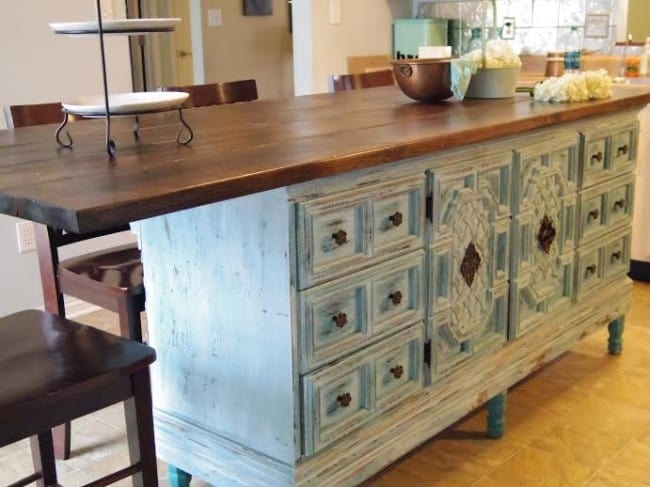 One of the most popular kitchen island ideas is to build a DIY kitchen island with free plans. Another great idea is to use an old dresser or cabinet that you no longer use as your base for the island.
Just make sure to sand it down and paint it before using it in your kitchen. You can also add some casters to the bottom of the dresser or cabinet so that it's easy to move around. If you're not interested in building your own island, you can also find pre-made kitchen islands at most home improvement stores.
19. Use IKEA Hack For And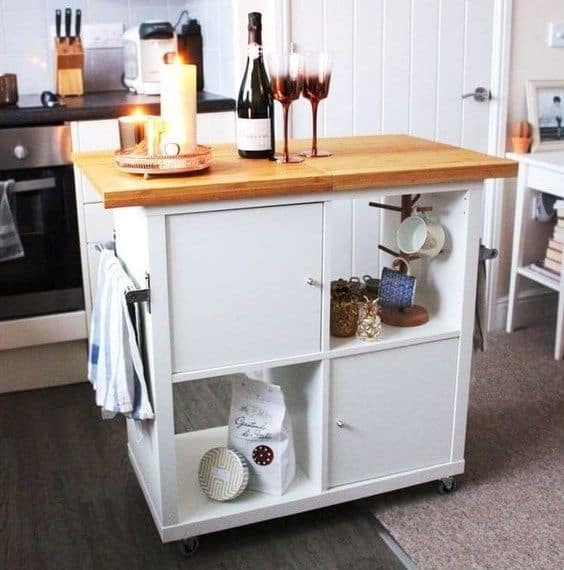 IKEA hack for DIY kitchen countertop and island are two simple ways to change the look of your kitchen. For a more traditional look, then you could go with the IKEA hack for the kitchen countertop.
This involves using an IKEA base cabinet and then attaching a piece of butcher block or another type of hardwood to the top. You can then finish it off by staining or painting it to match the rest of your kitchen.
20. Create A DIY Industrial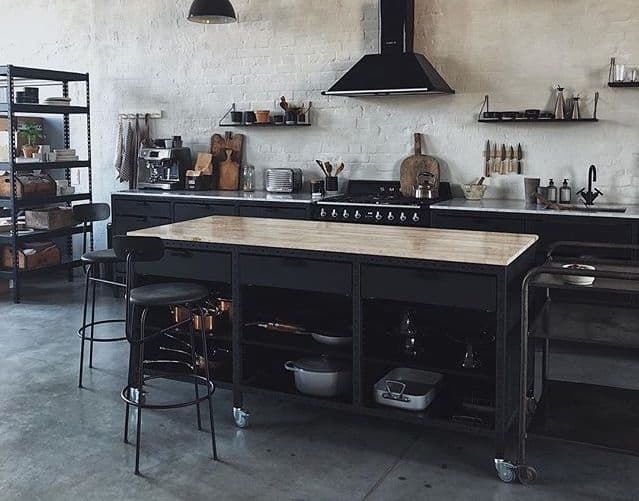 This industrial kitchen island features a simple design with clean lines and a distressed finish that gives it a cool, vintage feel. The best part is that it's easy to put together using items you probably already have around the house.
You'll need an old desk or table, some sandpaper, paint, and caster wheels. Once you have all your supplies, simply sand down the surface of the desk or table to rough it up a bit. Then, paint it with a coat or two of white paint. And when the paint is dry, attach the caster wheels to the bottom of the legs and you're finished.
21. Install A DIY Faux Brick Backsplash For Your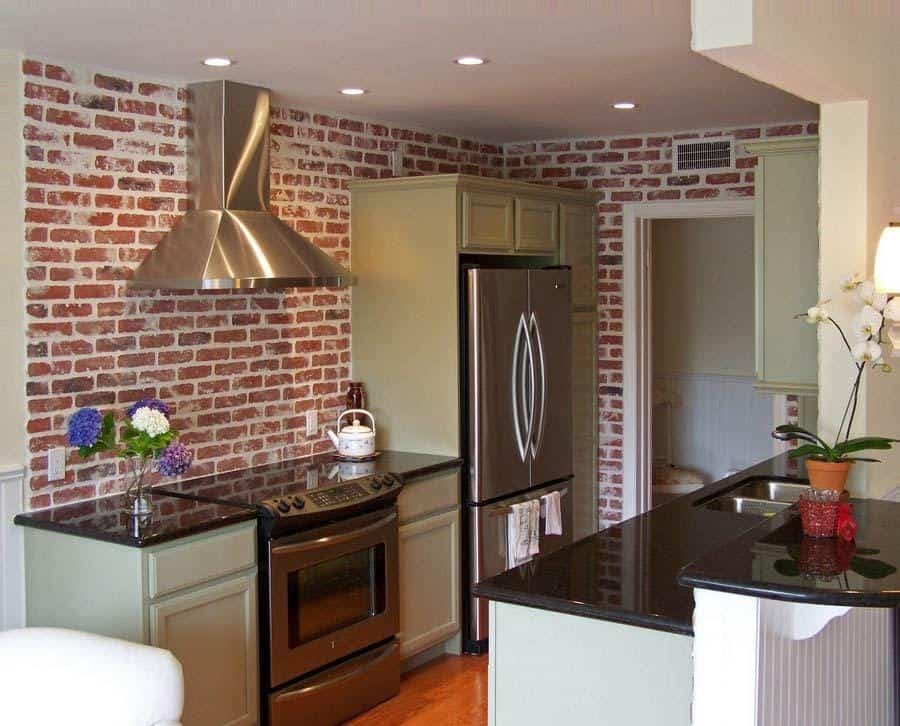 A kitchen island can really spruce up your cooking space. One great option is to install a faux brick backsplash.
This can add an elegant, old-world feel to your kitchen and is surprisingly easy to do yourself. First, decide on the size and shape of your backsplash. Then use a measuring tape to mark out the area on your wall. Next, cut out the bricks from thin plywood or foam core using a sharp knife or box cutter. Once you have your bricks, apply the construction adhesive to the back of each one and press them into place on the wall.
Finally, use joint compound to fill in any gaps between the bricks and smooth out the surface. Once it's dry, you can paint over it with a color that matches your kitchen.
22. Use To Build Beautiful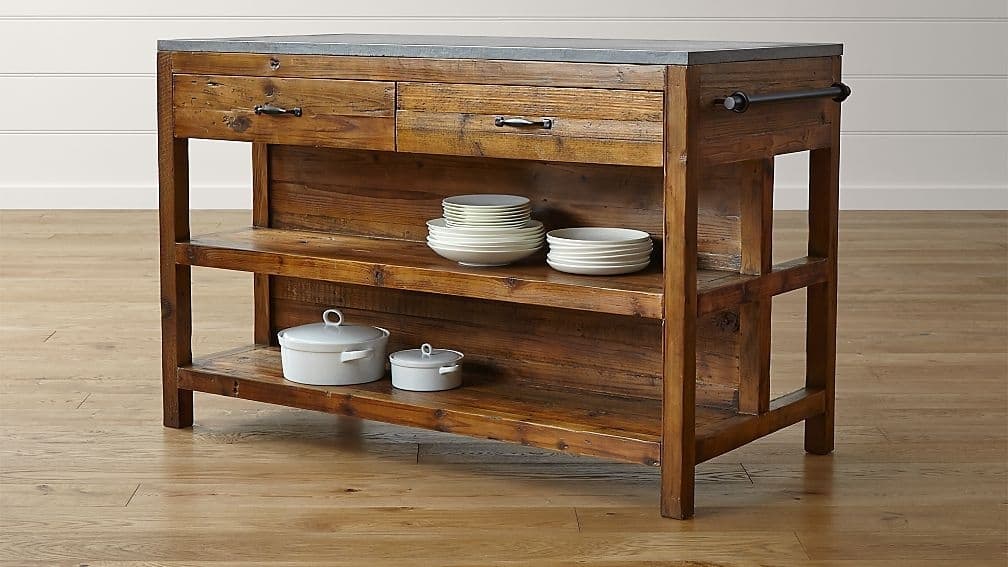 Reclaimed wood has a natural patina that can't be replicated with new wood. This gives your island a one-of-a-kind look that will make it the centerpiece of your kitchen.
It can be easily customized to fit the exact dimensions of your space. This is definitely worth considering if you're looking for a stylish and affordable way to add an island to your kitchen.
Upcycling kitchen islands can be a great way to add some extra functionality and beauty to your kitchen. If you're looking for ways to update your kitchen on a budget, consider using one of these 22 insanely gorgeous upcycled kitchen islands. From repurposed dressers to old doors, there's sure to be an island that will fit your style and needs.