Embarking on DIY concrete projects is an exciting and rewarding experience that allows you to explore your creative side.
From countertops to outdoor furniture, refashioning a space with the help of this material invites tons of possibilities. But another area you can explore is with concrete planters. Incorporating some greenery in your home while working with a versatile material makes for an interesting mix.
Creating a concrete planter involves mixing cement and sand, shaping the mixture into your desired form and then allowing it to dry. Some of the materials needed include sand, quick-drying cement, water and a plastic bowl or container. Get ready to create your own, now!
1. Minimalist DIY Concrete Planter Projects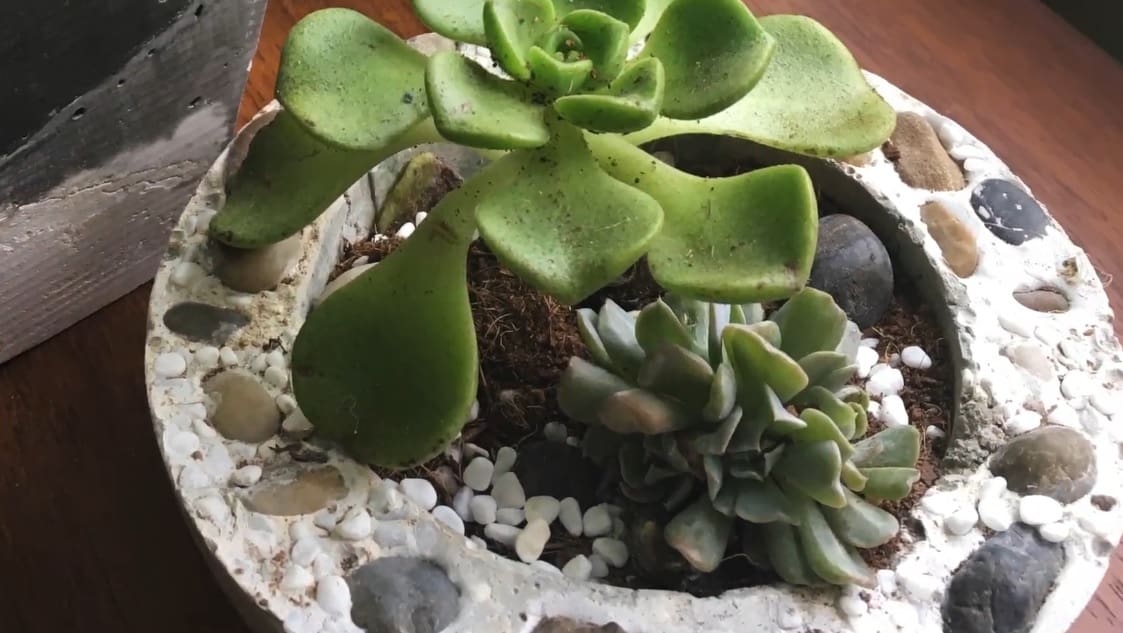 For those who are just getting started with concrete crafting, a minimalist planter is the perfect project.
All you need are a few basic materials and a bit of elbow grease to create a stylish and modern planter in next to no time with the following materials:
Supplies needed:
Large bucket

Small rocks or pebbles

Concrete mix

Water and molds
Here's how to get started:
Prepare the concrete by mixing the dry concrete mixture with water, following the instructions on the package. Be sure to mix enough for your project and make a thick consistency. Next, add rocks or pebbles once you have created the desired consistency of your concrete to create texture and visual interest.
Then, pour the concrete into the molds. Make sure to leave a few centimeters of space at the top of each mold for sanding and polishing later.
Gently sand the edges and surfaces of your planters to create a smooth finish. You can use wet or dry sandpaper for this step, depending on the desired result. Finally, polish the planters with concrete sealer for added protection and shine.
2. Geometric Concrete Planter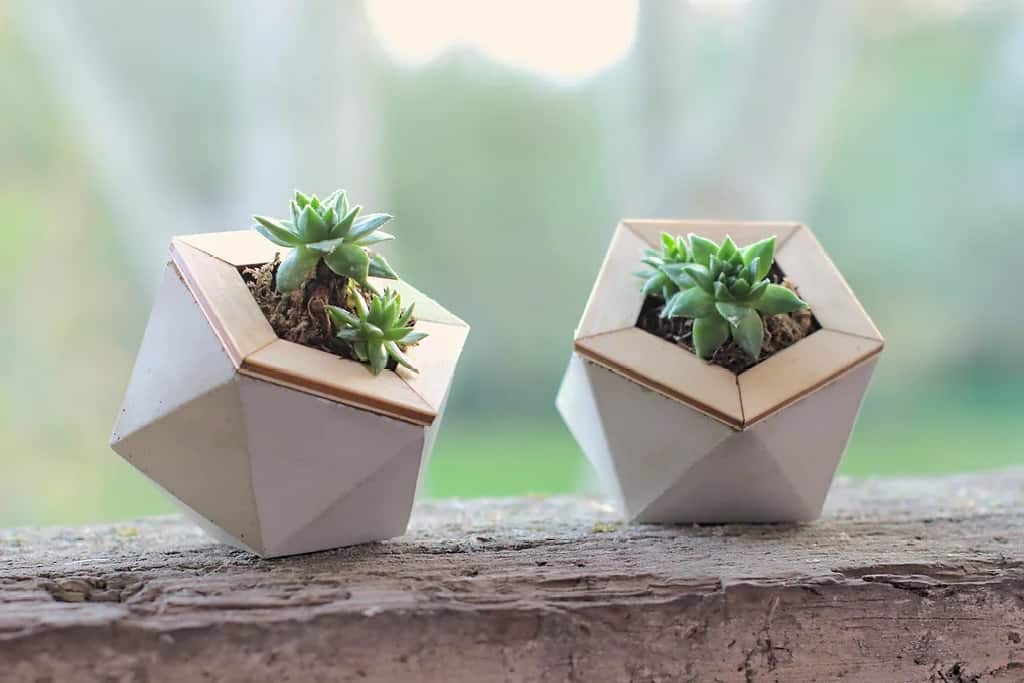 This geometric concrete planter will bring a modern and contemporary look to any home or garden. It is made from durable concrete to provide a long-lasting and stylish option for your plants.
The shape allows for easy drainage and the interior has enough space for multiple plants at once, making it perfect for growing succulents, herbs, or flowers.
The concrete is finished with a sealant to protect it from the elements, making it ideal for both indoors and out. This planter will be sure to make your home or garden stand out.
3. DIY Cement Pots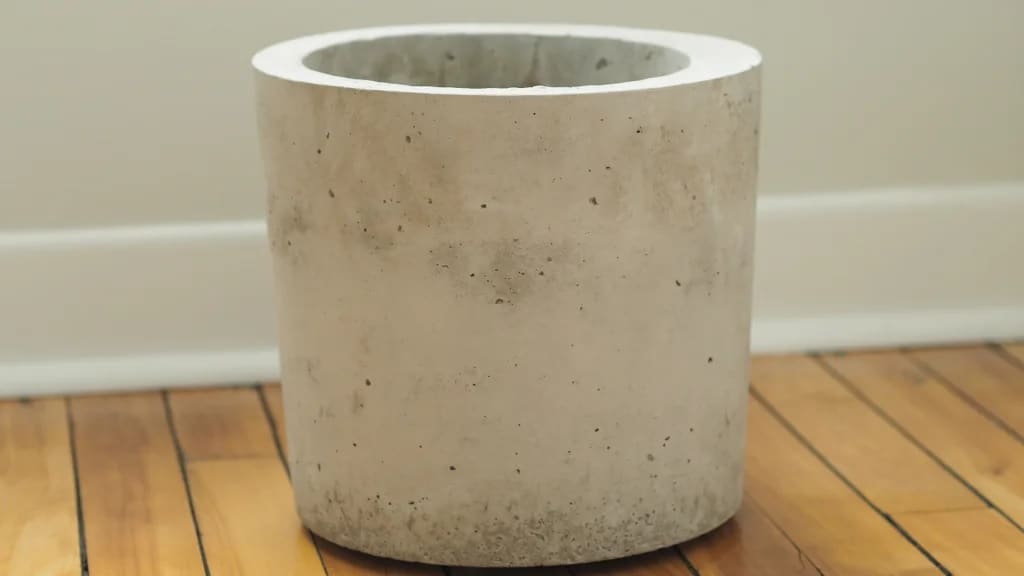 To begin, gather all the materials you will need. You will need a bucket or large container of dry cement mix, a cup of water, a wooden spoon, and a rubber mold in the shape of your desired pot. Once you have gathered all your materials, start by adding one cup of water to the dry cement mix.
Stir the mixture with your wooden spoon until it forms a thick, malleable paste. Next, take your rubber mold and fill it to the brim with the cement paste. Be sure to press down firmly on the top of the mixture so that no air bubbles form in your pot. Finally, leave your pot to dry for 24 hours before removing it from the mold and displaying it.
4. Concrete Hanging Planters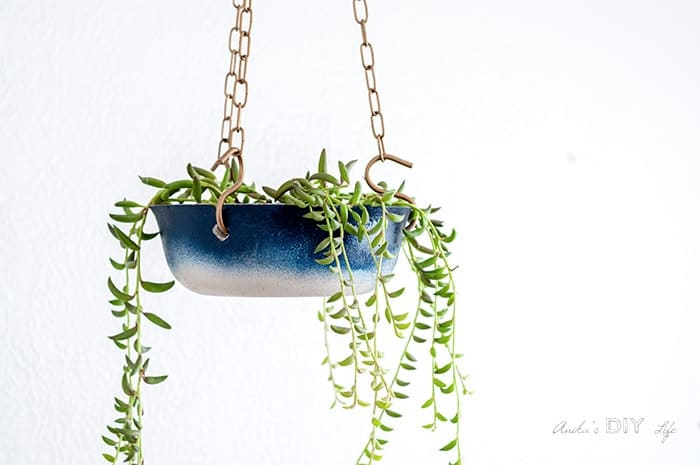 Concrete hanging planters are an attractive and trendsetting way to spruce up any outdoor living space.
They're perfect for adding a unique touch to patios, decks, balconies or even indoor spaces. Plus, they're very easy to make. With some concrete mix and a few basic tools, you can create the perfect hanging planter for your outdoor living space in just a few simple steps.
5. Concrete Pedestal Planter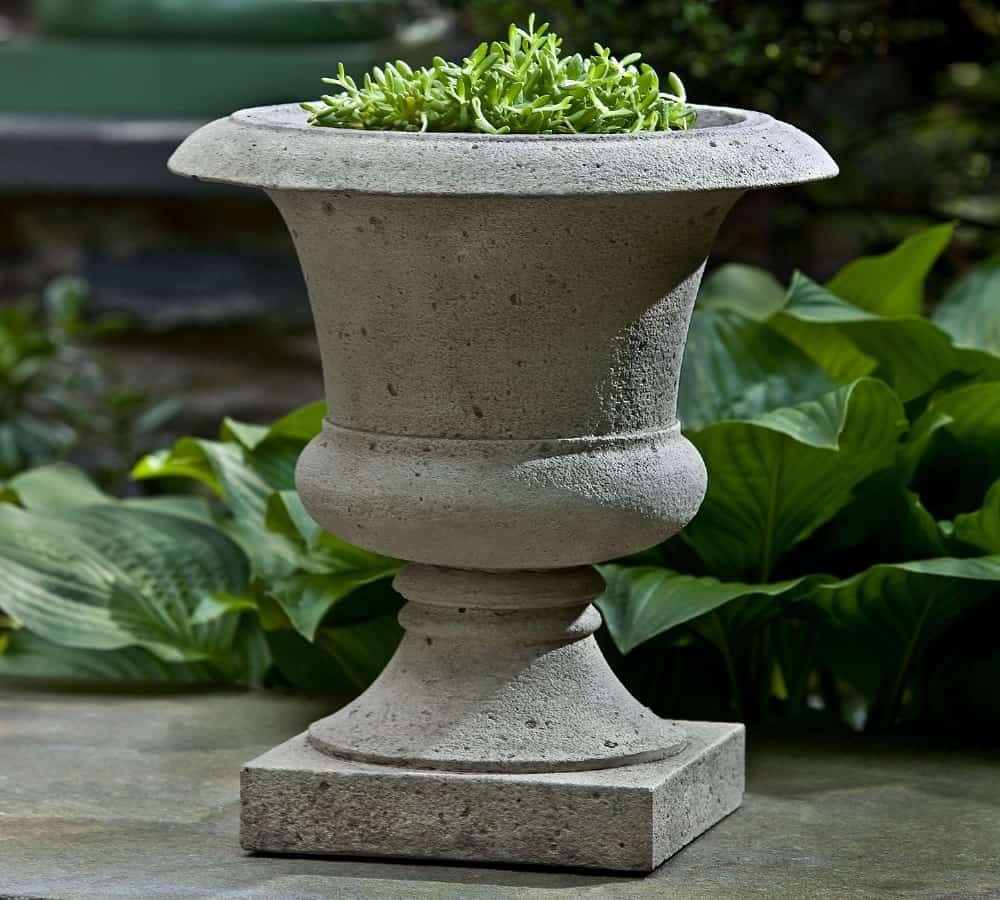 The Concrete Pedestal Planter is perfect for the modern garden. It features a sleek, contemporary design with a sturdy concrete base and adjustable legs to accommodate any type of plant. The planter also has drainage holes to keep plants healthy and help prevent over-watering.
This planter is easy to assemble and will look great in any outdoor space. With its neutral colors, it can blend in with almost any style of landscaping.
6. Cinder Block Planters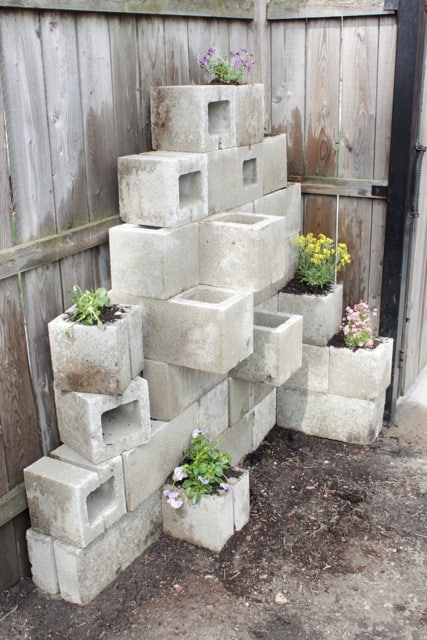 Cinder blocks are some of the most inexpensive building materials around, but they don't have to be used just for construction projects. They can also be used to create beautiful planters and garden beds.
To make a planter with cinder blocks, first, decide how big you want your planter to be and lay out the cinder blocks in the desired shape. Then, use mortar to secure the blocks together and fill the gaps between them with soil or sand. Finally, add plants and decorative stones for a polished look.
7. Upcycled Wine Bottle Concrete Planters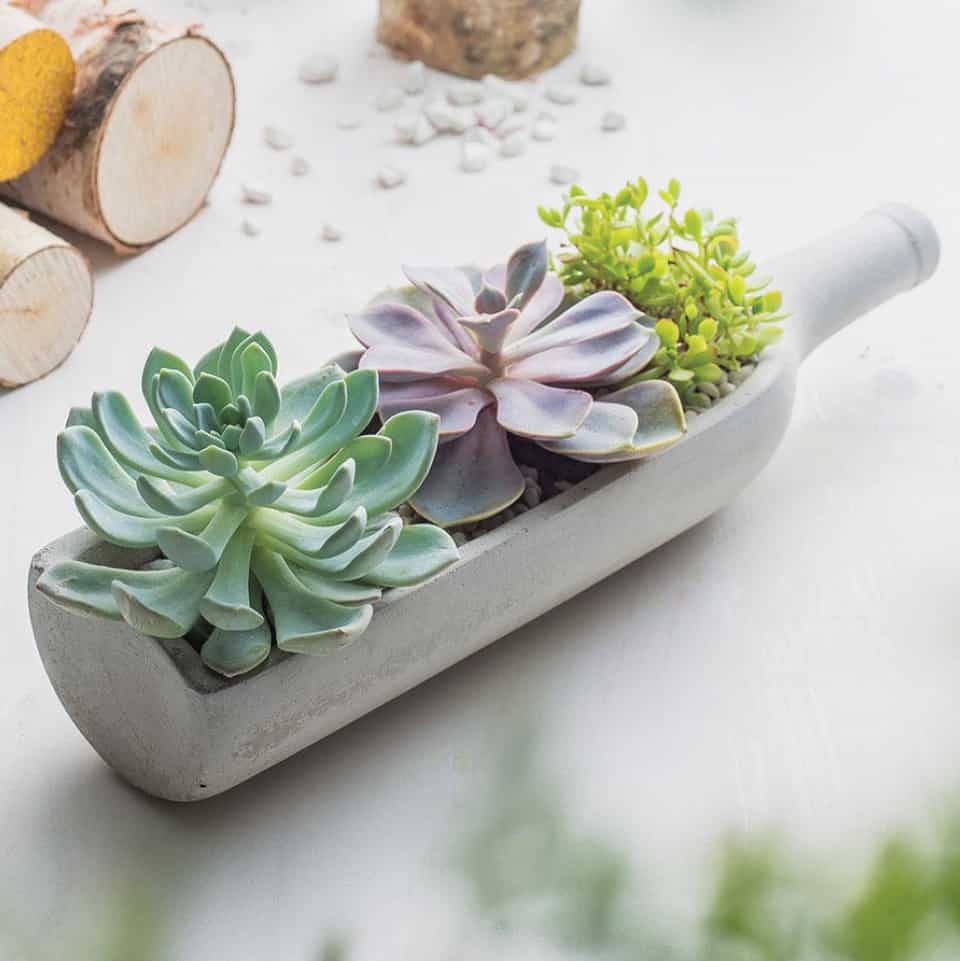 Make use of the old wine bottle that's been collecting dust in your pantry by making a unique concrete planter. This project is simple and the results are beautiful. Just find an old wine bottle of any shape or size, mix up some Portland cement, and fill the bottle with the mixture.
Cut half the wine bottle where you can fill the soil to grow the plants. When it's dry, decorate with paint to make this one-of-a-kind planter the perfect addition to your home.
8. DIY Flower Pot Mold Out Of Concrete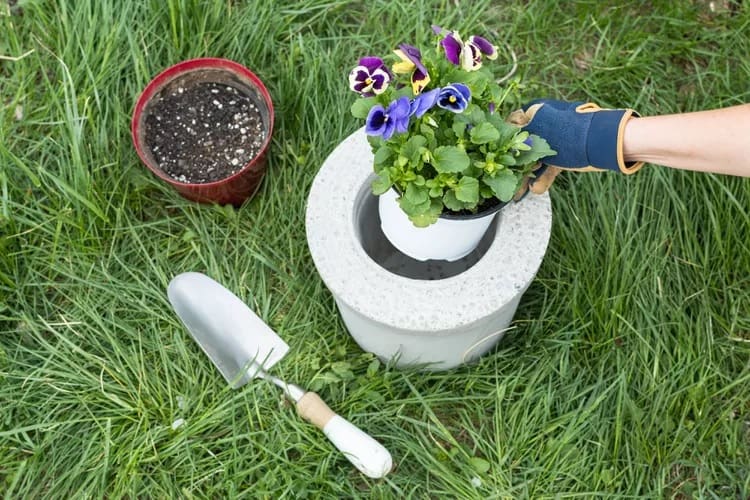 It's surprisingly simple and adds charm and character to any outdoor space with this easy flower pot.
Here is what you will need:
Concrete mix

Five-gallon bucket

Plastic garbage bag

Bowl or plastic container for the mold

Optional: Trowel, stick, or chopstick
Instructions:
Place the plastic garbage bag inside the bucket. This will keep the concrete from sticking to the sides and make cleanup easier.

Empty a bag of concrete mix into the bucket, then add water and mix until you get a thick consistency.

Place your bowl or container in the center of the bucket and pour the concrete around it, creating an even layer.

If desired, use a trowel, stick, or chopstick to create ridges and design elements on the outside of the concrete.

Allow the flower pot to set for 24-48 hours before removing it from the bucket.

When you are ready, slowly pull the plastic bag away from the sides of the pot and upend it onto a flat surface.

Gently lift off the bowl or container and remove any remaining plastic bag.

Let the flower pot dry for a few days before adding soil and flowers.
9. Recycled Tire Rim Concrete Planter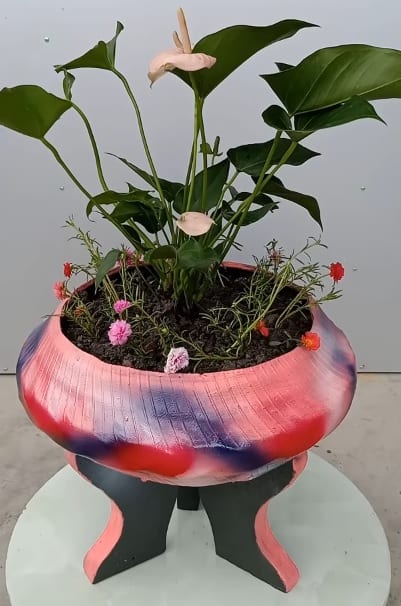 It is a creative option that can be used to create an interesting planter for your garden. This project is easy to do and will make a great addition to any outdoor area. Start with a recycled tire rim that you can find at most auto repair shops.
Cut the rim in half, then clean it out and paint it the color of your choice. Drill holes into the bottom of the rim for drainage, then fill it with soil and plants. Place the planter in your garden and enjoy watching your plants grow.
10. Unique Succulent Stone Planters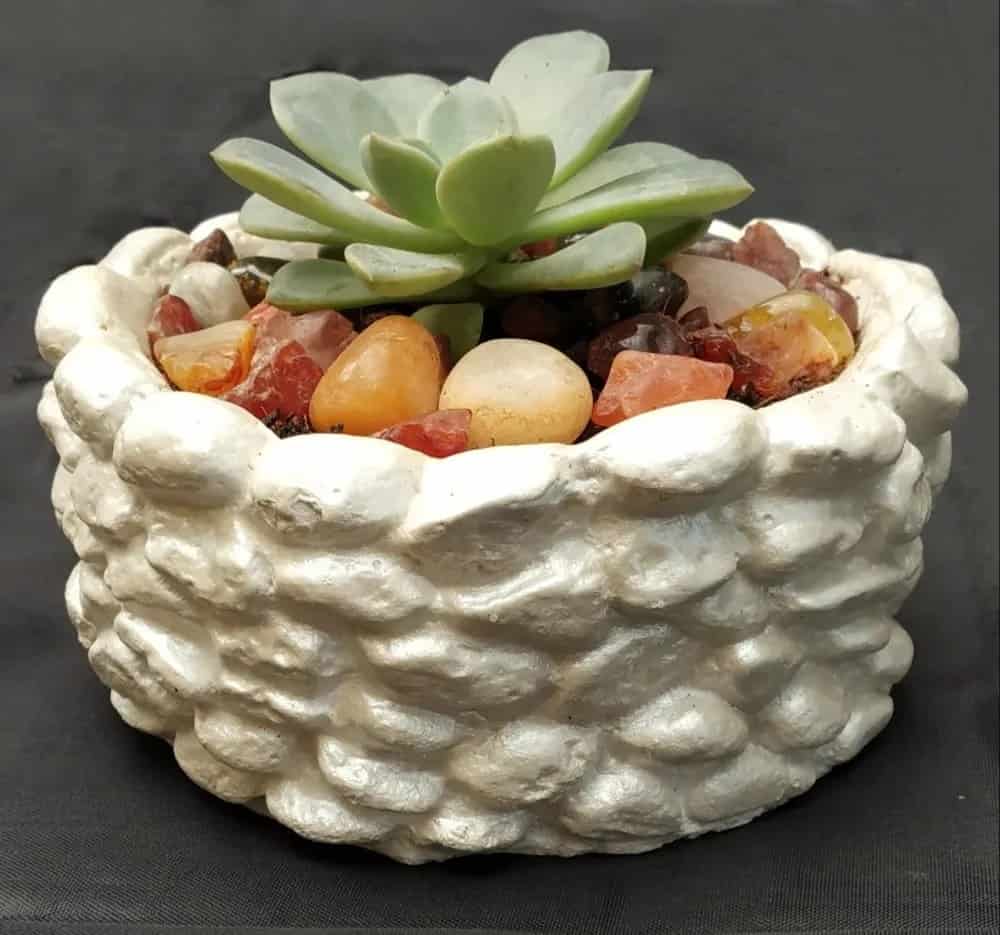 Add a touch of elegance and natural beauty to your living space with our stunning Succulent Stone Planters. These unique and creative planters boast intricate stone patterns and a glossy white finish that will complement any room decor. Whether you're looking for a statement piece or a subtle accent, these planters are perfect for displaying your favorite succulents and adding life to your home.
These lightweight yet durable planters make it easy to move your succulents around the house, so you can create an eye-catching and ever-changing display. Plus, these planters will help to keep your succulents healthy and thriving, thanks to their drainage holes which allow for air circulation and proper water drainage.
11. Simple Cement Hands Holding A Pot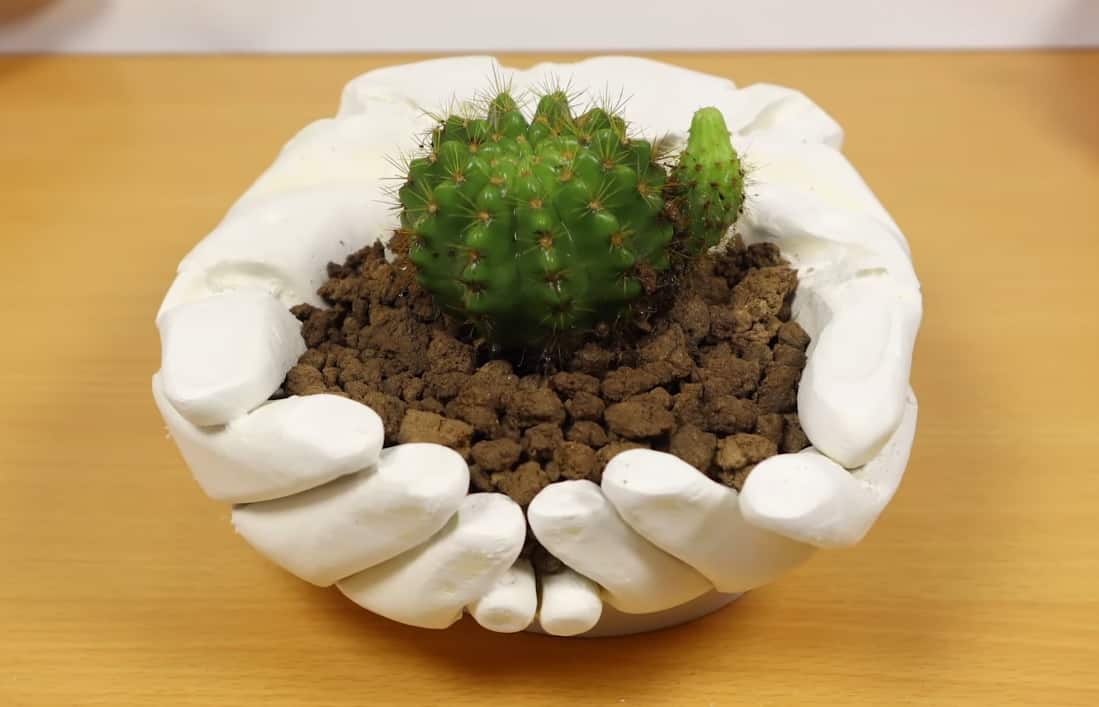 Make your plants look fabulous with these simple cement hands. This delightful decorative item is sure to bring life and color to your home. Not only does it look great but it also serves as a planter, allowing you to display all of your favorite plants in style.
With the easy installation instructions included, setting up this piece of decor is quick and easy. Create a display that's sure to make a statement and bring life to your living space with these cement hands.
12. DIY Concrete Bowl Planters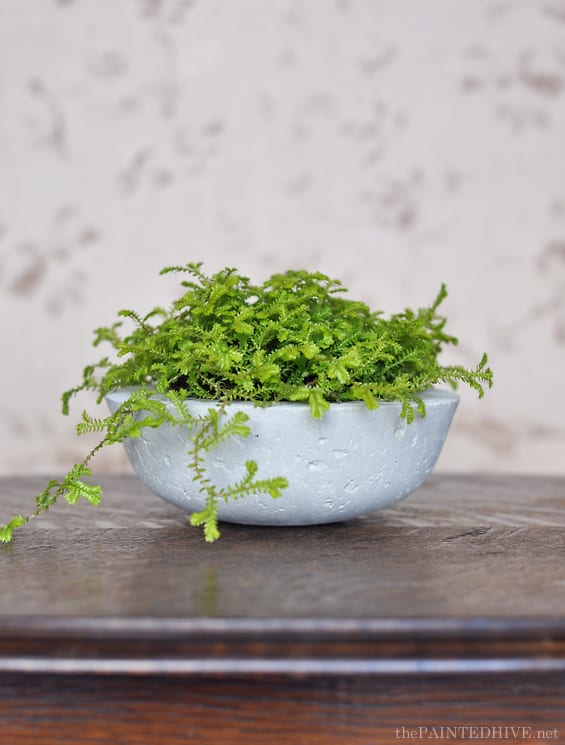 These DIY concrete bowl planters are the perfect addition to any outdoor space. They are easy to make and can be customized to fit your own style. Start by gathering a few materials such as QuickCrete, a large bowl or container for the mold, and some sandpaper.
Mix the QuickCrete according to the instructions on the package, and then pour it into the mold. Smooth out any lumps or bumps with a trowel, and then let the concrete dry for 24 hours. Afterward, you can sand down any rough edges and decorate your planters as desired.
13. Creative Cement Cloud Planter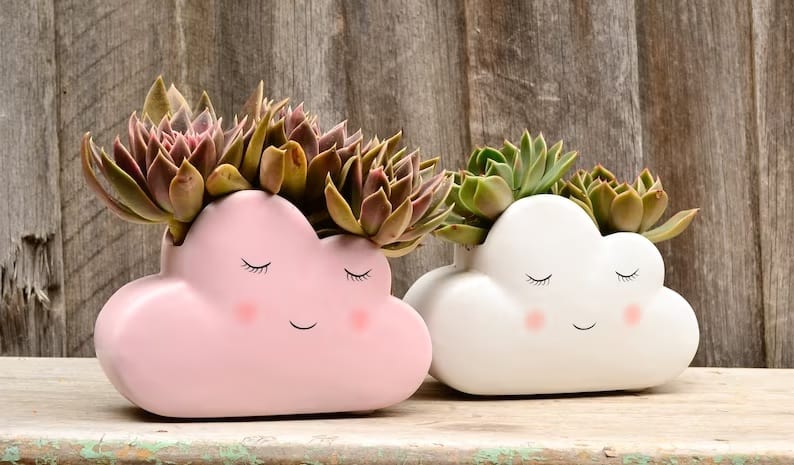 Get creative with this cute cloud planter made from cement. This is a great project to make on a rainy day, and the results are stunning. You'll need some basic tools and supplies like cement, sand, pebbles, water and plastic containers in order to create your own unique cloud planter.
Take it one step further and add some vibrant acrylic paints to really make it stand out. Once you paint it, let it dry and proudly display this DIY masterpiece in your home or garden.
14. Painted Concrete Planter Project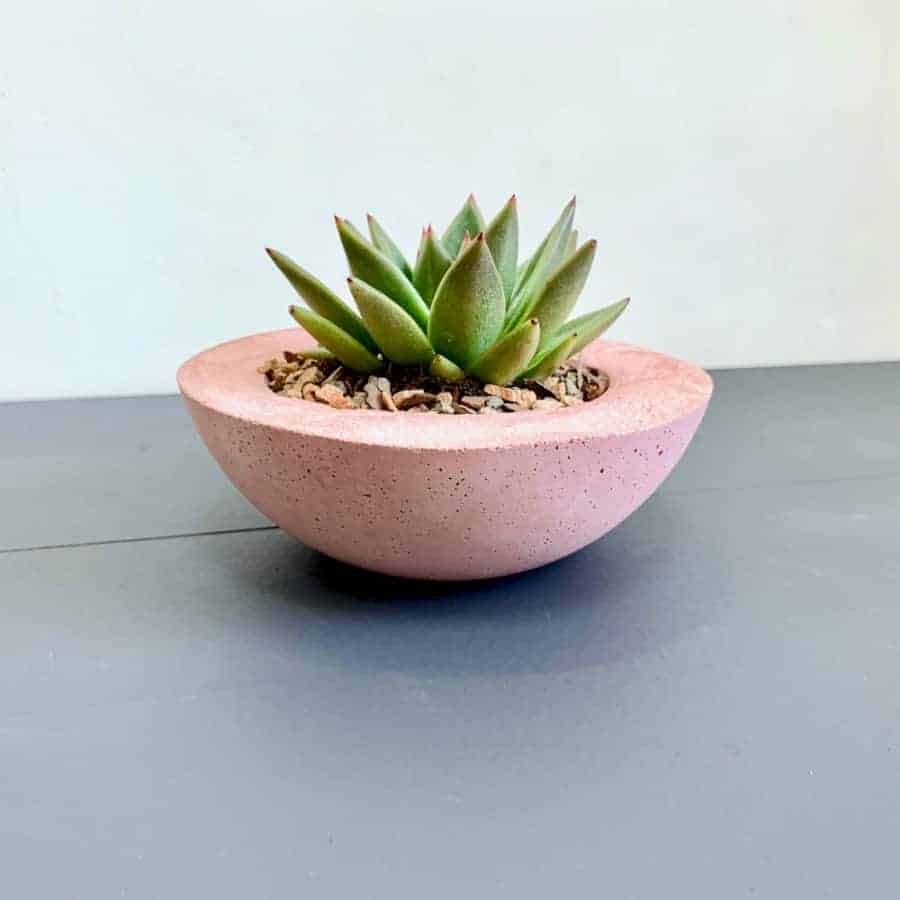 Challenge your creativity with this fun painted concrete planter project. This is an easy, no fuss way to spruce up a plain planter with a bit of color and texture. All you need are some basic supplies from your local hardware store such as paint, sealer, and decorative elements like stones or beads.
Start by prepping the surface of the pot with a light sanding, then choose the colors you'd like to use for your project. You may opt for a solid color or create a custom design with different hues and shades. When the paint is perfectly dry, seal it in with a protective sealer and add any decorative elements you chose earlier.
15. Concrete Plant Pots With Pebbles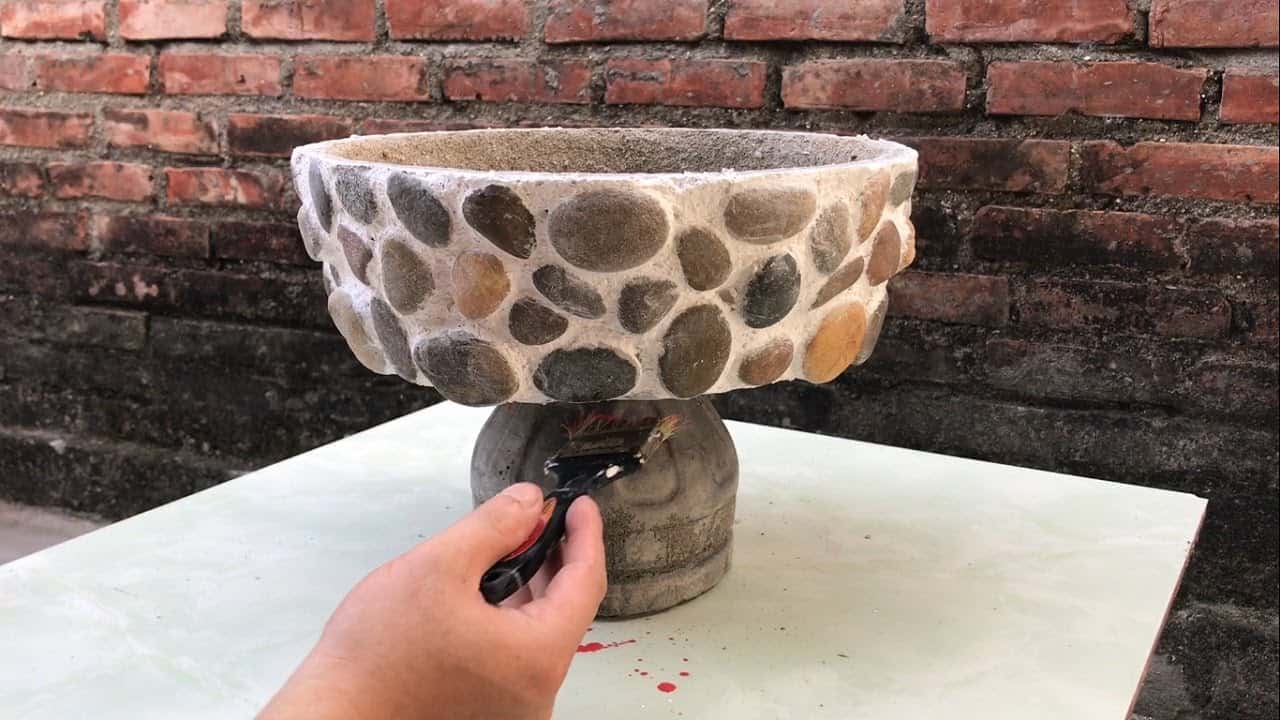 Concrete plant pots with pebbles is an interesting and eye-catching way to bring a bit of life and texture to your outdoor space. You can also use a combination of pebbles and water for an even more beautiful effect, as the plants' roots will be able to draw moisture from the stones.
Furthermore, these planters look amazing in any outdoor area, making them an ideal choice for those who are looking for something truly special. Finally, the pebbles can also work as a natural weed deterrent, helping to keep your garden looking neat and tidy.
16. Miniature Geometric Cement Planters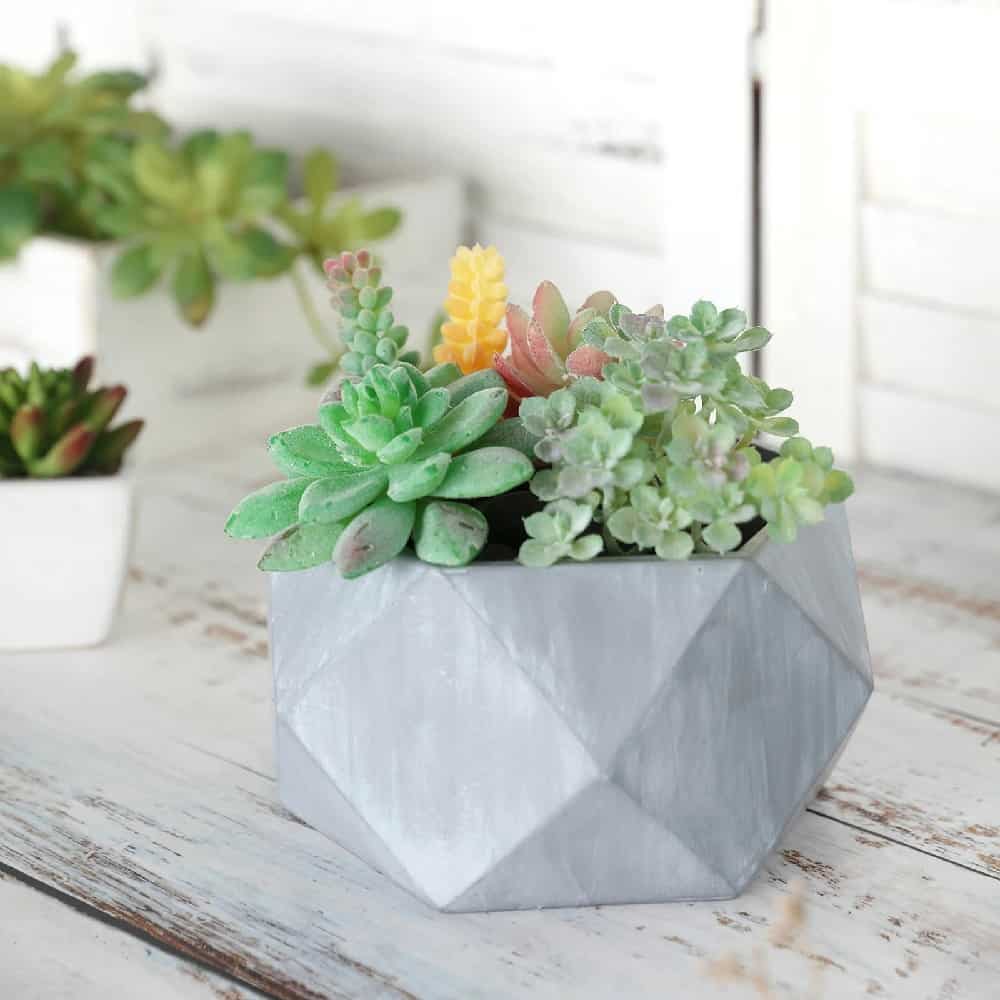 Create a cool geometric planters made out of cement materials for your favorite succulents and herbs. Use a silicone mold to create the shapes of an octagon, hexagon, cube, or diamond and then fill it with cement. When it dries, you can paint your planters in unique colors for an eye-catching display.
These miniature geometric cement planters are ideal for sprucing up small spaces on shelves, windowsills, and tabletops. They also make wonderful gifts for friends and family. Whip up a few of these charming planters to add some geometric flair to your home decor.
17. Egg Shape Succulent Planters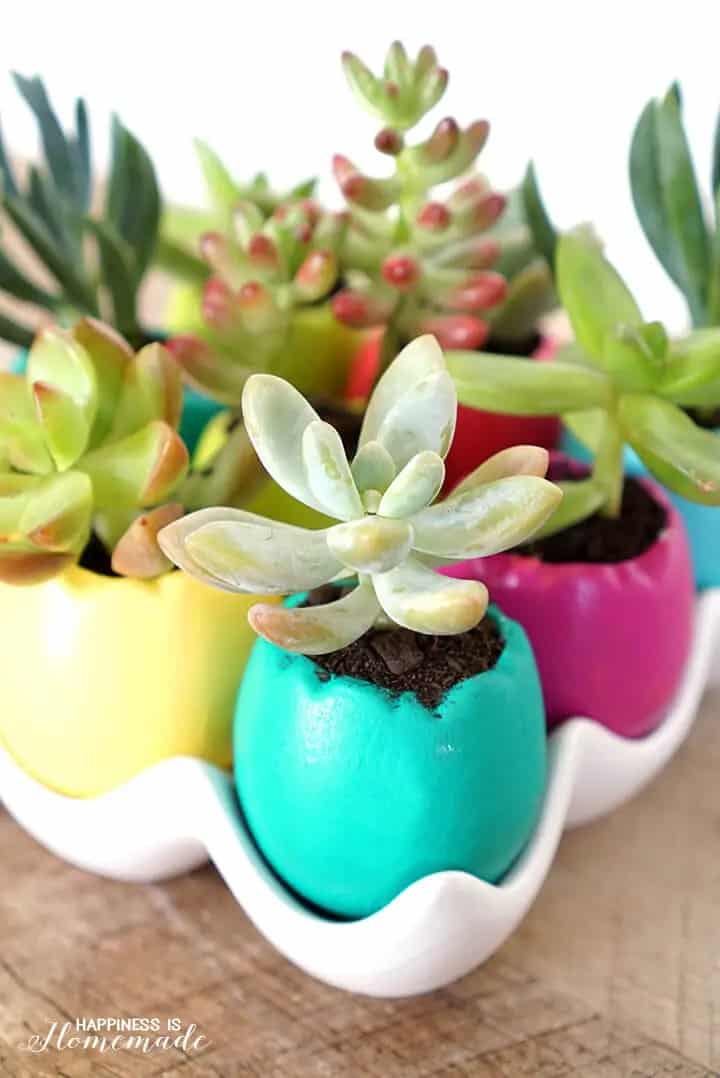 These colorful egg-shaped planters are perfect for succulents and small plants. They add a fun, modern touch to any space and come in a variety of sizes and colors. They're made from a strong, weather-resistant material and they have drainage holes to keep your succulents healthy.
The planters are perfect for both indoors and outdoors and will look great in any home or office space. So if you're looking for a unique way to add some life to your home, consider these egg-shaped succulent planters. You won't be disappointed.
18. DIY Small Concrete Succulent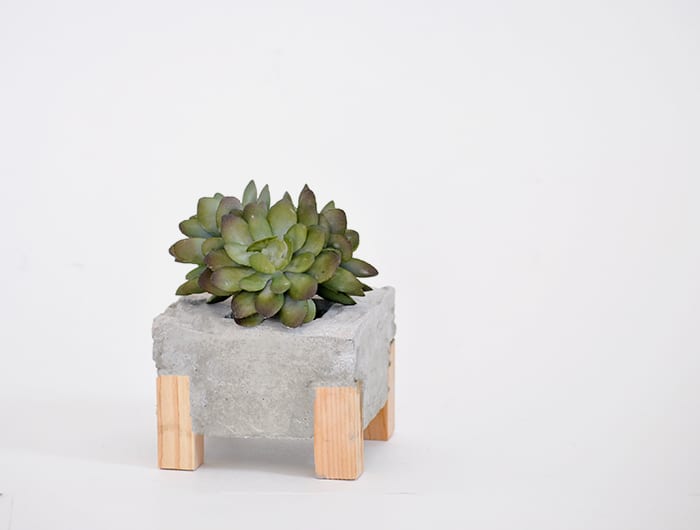 Create a unique and beautiful addition to your garden with these DIY concrete planter for succulent. You can make several in different sizes, shapes, and colors, making them the perfect custom touch to any outdoor space.
All you need to get started:
1″ square dowel
Fast setting concrete
Box of your choice for the outside mold
A smaller box of your choice for the inside
X-acto knife
Cooking spray
Medium grit sandpaper
 After your planters are complete, fill them with soil and flowers of your choice for a vivid garden display.
19. Cement Block Garden Wall With Built-In Planters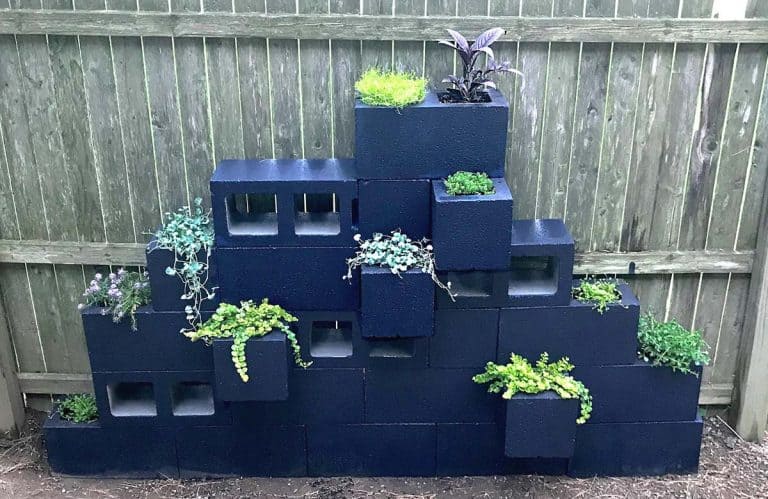 It may be expensive to build a brick or stone garden wall, but you can create an attractive and hardy retaining wall with cement blocks. First, lay down gravel for drainage, then stack the blocks in tiers. Place planters either between each tier of blocks or on top of the wall; this will ensure a sturdy application.
This wall is also perfect for vertical gardening, so climbers like ivy can be grown up the sides. To avoid cracking, use a waterproof sealant to finish the wall. For a long-lasting, attractive garden wall, this is an ideal solution.
20. Hanging Love-Shaped Succulent Planter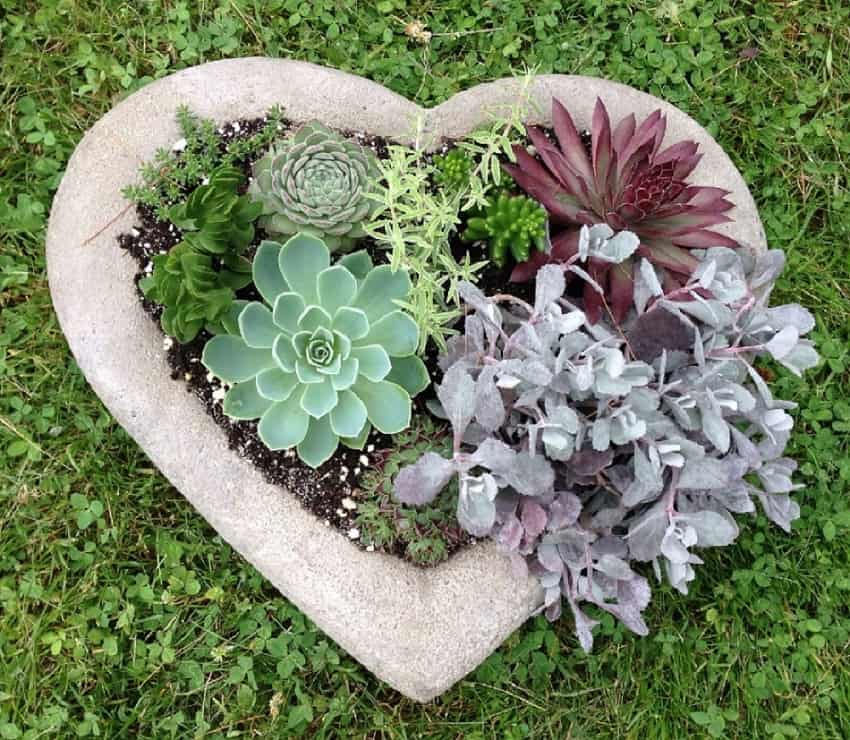 Make the most of your outdoor space with this easy-to-make hanging planter, complete with built-in succulent planters.
Smooth the concrete with a trowel, then use a drill and masonry bit to make holes for planting succulents in the wall. Finish by filling the succulent planters with soil and plants and voila.
21. Color Dipped Concrete Planters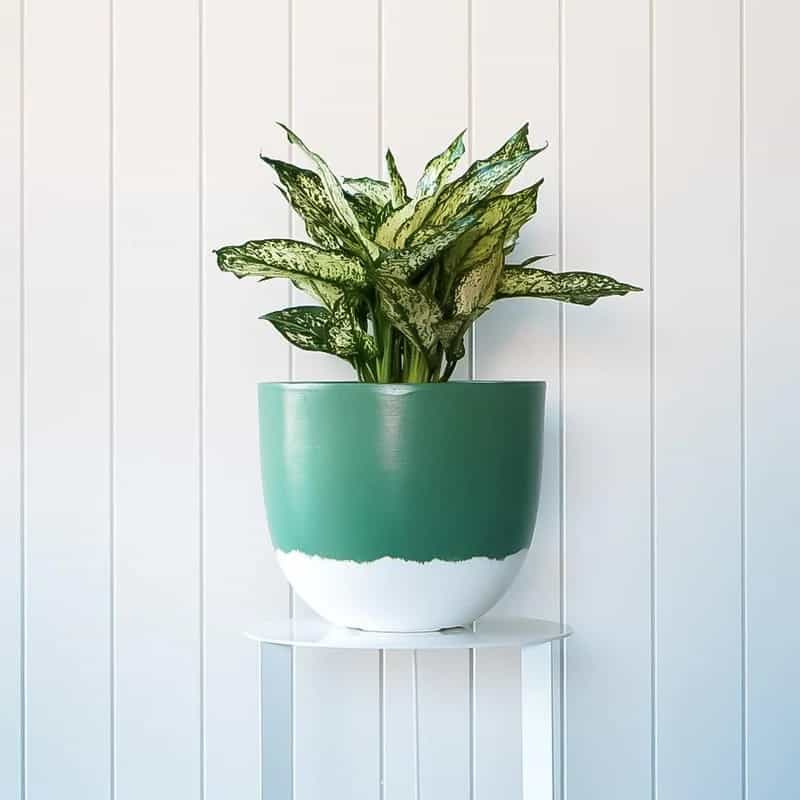 These color dipped concrete planters add a touch of modern sophistication to any outdoor space. The stylish design is created by dipping the bottom half of the planter in vibrant colors like black, white, or grey and leaving the top half a natural gray.
Perfect for herbs and succulents, these planters are sure to bring a unique touch to your garden. They can also be used to add a little color and texture to any porch or patio area. No matter where you put them, these eye-catching planters are sure to make a statement.
22. Stenciled Concrete Bowls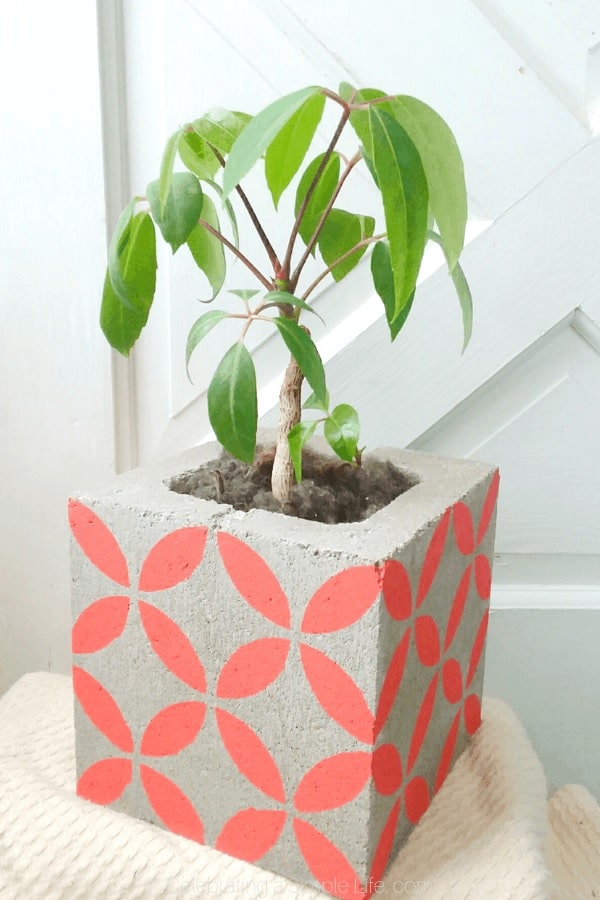 Stenciled concrete bowls are a great way to add a personal touch to your garden or patio. These beautiful pieces of art can be used as planters, fountains, or even birdbaths. Stencils come in various designs such as leaves and flowers that can be used for the perfect decorative statement.
The process of stenciling is fairly easy and uses a combination of concrete, stencils, spray paint, and sealers. With the right tools and supplies, you can create a work of art that will be appreciated for years to come. The best thing about these bowls is that they are completely customizable in shape, size, and design.
23. Hanging Concrete Plant Pots On Rope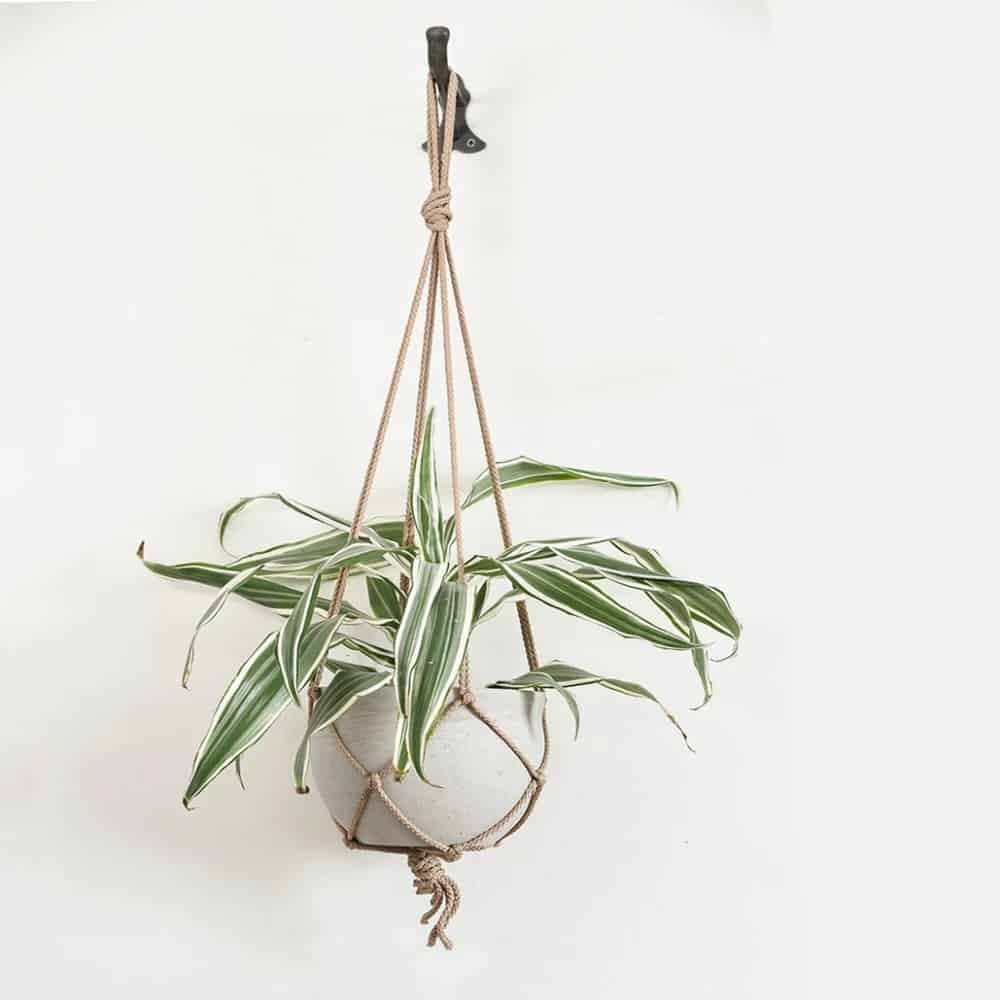 Hanging concrete plant pots on rope is a great way to add some unique charm to your garden. With the following materials, you can make your own stylish concrete hangers that will add a touch of style to your outdoor space.
Materials needed:
Concrete mix

Plastic plant pot or bucket

Rope

Piece of wood or board

Drill and drill bits

Hammer and nails
24. Painted Geometric Painted Concrete Planter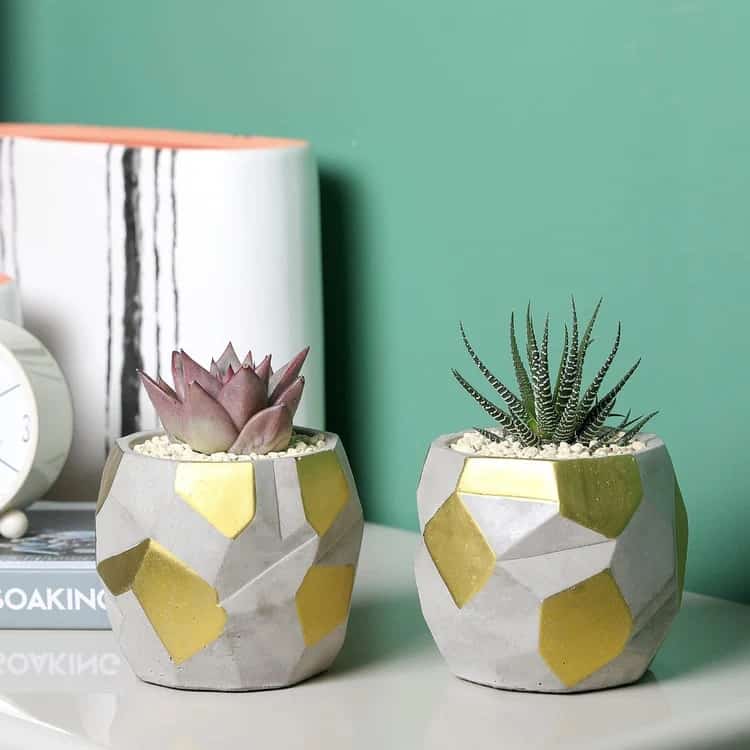 A painted geometric concrete planter is a creative and unique way to add a modern style to your garden or patio. This DIY project requires only basic supplies and can be customized with any color combination you desire. With the help of some tape, paint, and concrete mix, you'll have a stylish new planter in no time.
25. DIY Lightweight Concrete Leaf-Shaped Planters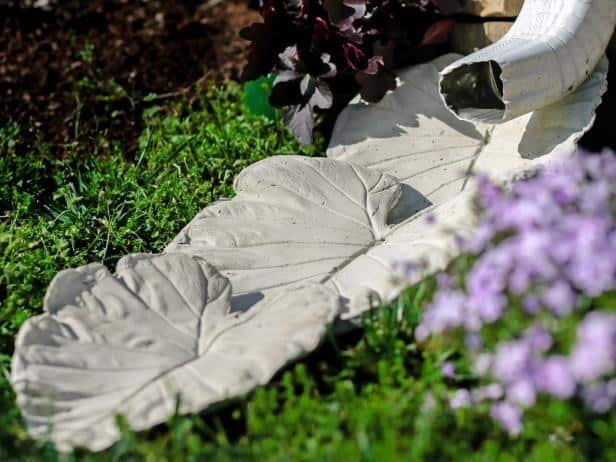 Create your own lightweight concrete planters in the shape of leaves to add a unique touch to any outdoor space. This project is perfect for those looking for an affordable, creative way to spruce up their garden.
To make these planters, you will need cement mix, water, and some type of plastic or rubber leaf mold. Begin by mixing the cement mix and water together according to the instructions on the package. Next, pour the mixture into each leaf mold, filling it up but leaving a couple of inches of space at the top.
Allow your planters to dry for 24 hours or more before removing them from their molds. Once they are removed, you can paint them in any color you desire. Finally, add potting soil and your favorite plants to complete the look.
26. DIY Lightweight Concrete Planter Pot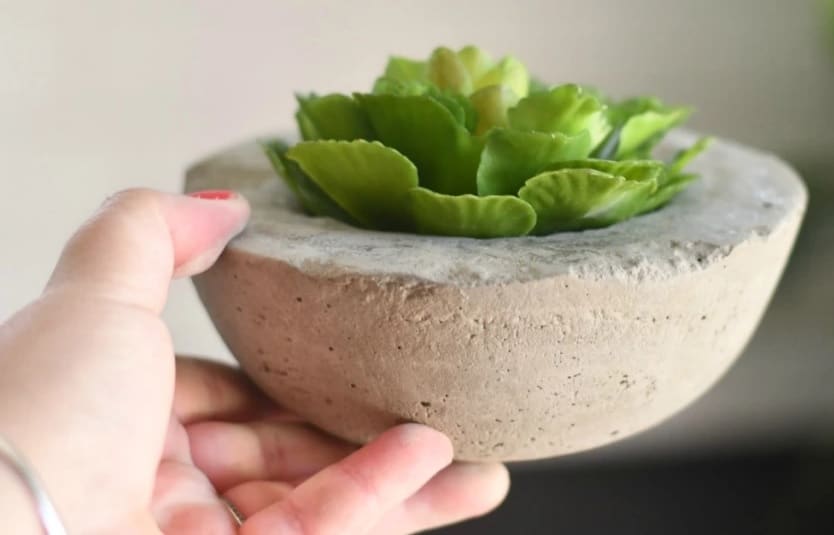 A concrete planter pot can look great in any garden or patio, but it can also be heavy and difficult to move around. If you want to make your own DIY lightweight concrete planter pot, please take a look at the tutorial below.
Here's how:
Get a large plastic container that is at least 6 inches deep and wide enough to fit the dimensions of the planter pot you want to make.

Line the container with a plastic sheet and secure it with duct tape so that it won't move around or leak.

Mix up the concrete according to package instructions, and pour it into the container until it is 1-2 inches thick.

Press in a plastic planter form or cookie cutter into the concrete. Allow the concrete to dry and harden for at least 24 hours.

Carefully remove the plastic sheet from the container and then turn it over so that the pot pops out.
27. Cement Letter Planters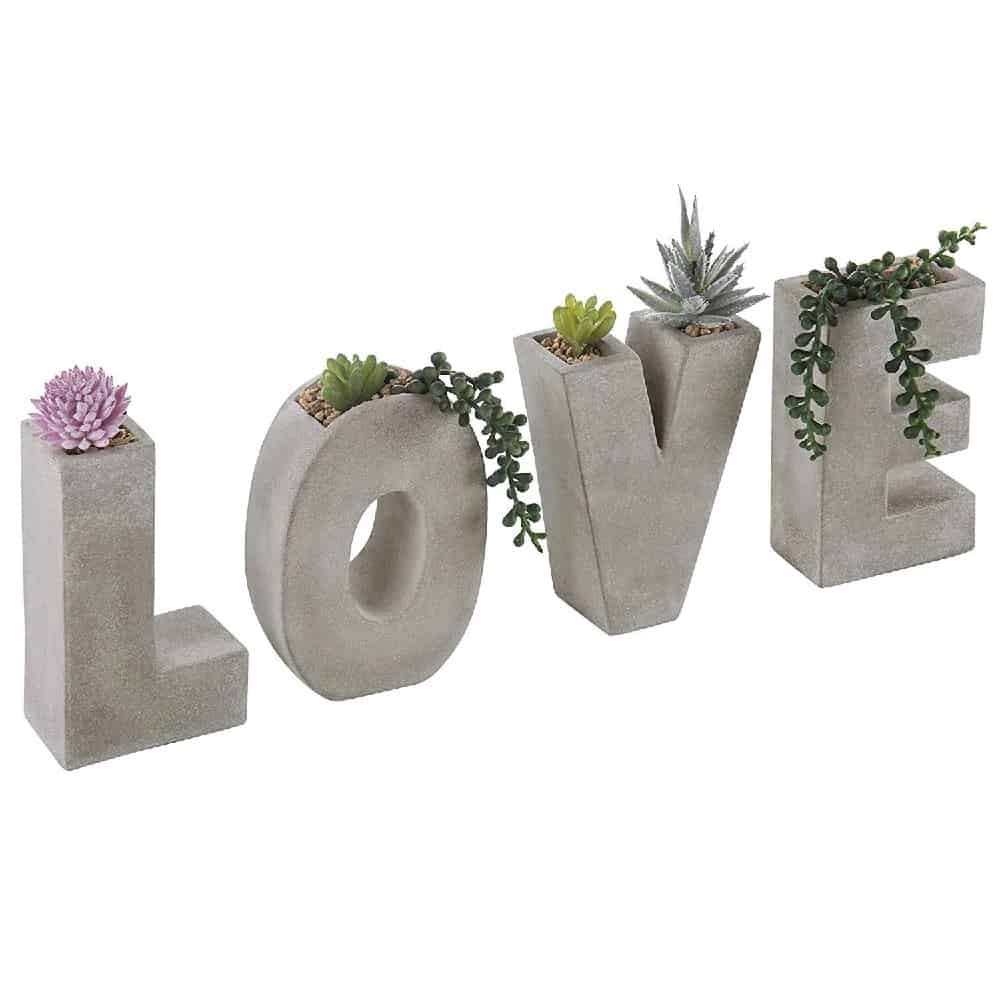 This fun and easy DIY project is so simple that even beginners can do it!
All you need are some cement, some paint, and a few wooden letters to create these unique planters. Simply fill the letter shapes with cement and let dry overnight. Once the cement has set, simply paint the planter in your favorite colors and add a succulent or other plants to complete the look.
These make great accents for outdoor spaces and can be customized with any colors you like. So grab some supplies, get creative, and start making your own letter planters today.
These are the list of ideas about DIY Garden Projects. You can try these out and make your garden more attractive and pleasing to the eyes. With such DIY projects, you will have a beautiful garden in no time. So, don't wait, get started today.