DIY cat feeder plans come in all shapes and sizes, and we've gathered some of the coolest ones to get your creative juices flowing. Whether you're looking for something simple or challenging, we've got what it takes.
These ideas will be such a great option when you're looking for a way to make your cat's feeding experience more fun, or just want to show off your DIY skills. Some of them are quite challenging, but the result is definitely worth it. We can't wait to see what amazing creations you come up with.
1. Elevated Cat Feeder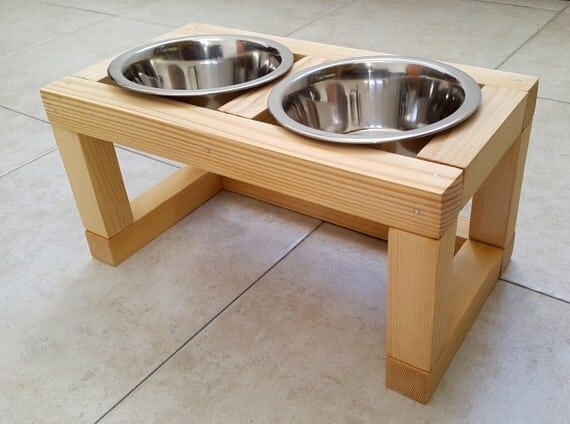 It's easy to do with some basic woodworking skills, and you can customize it to match your cat's personality. Plus, an elevated feeder has the added benefit of keeping your cat's food off the ground, where it can attract pests. With the simple materials below and basic woodworking skills, you can create your own feeder during your leisure time.
Supplies needed:
Tape measure
Plywood
Carpenter's square
Circular saw
Sandpaper
Stain or paint
2. Pallet Cat Feeder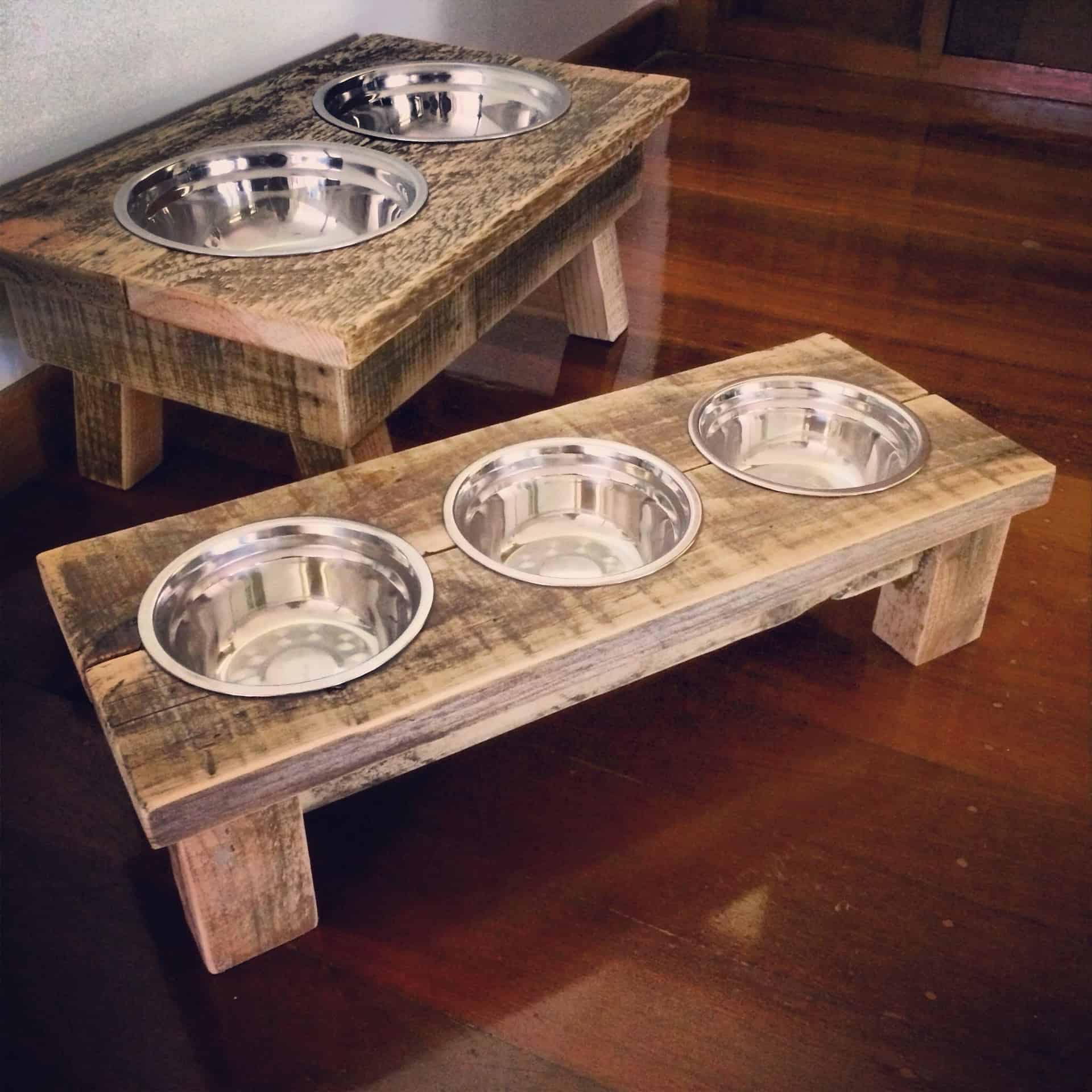 This is a great way to reuse materials and create a functional item for your home. Plus, your cats will love having their own special place to eat.
Start by removing any nails or sharp edges from the pallet.
Then, cut the pallet into two pieces: one for the base and one for the sides.
Next, use sandpaper to smooth out any rough edges. Once the pallet is prepped, assemble the sides and base using wood glue or screws.
Finally, add some finishing touches like paint or a personal message. Set the finished feeder in a safe place and fill it with your cat's favorite food. Now your cats can enjoy their meals in style.
Must-have for cat lover:
3. Upcycled Jug Cat Feeder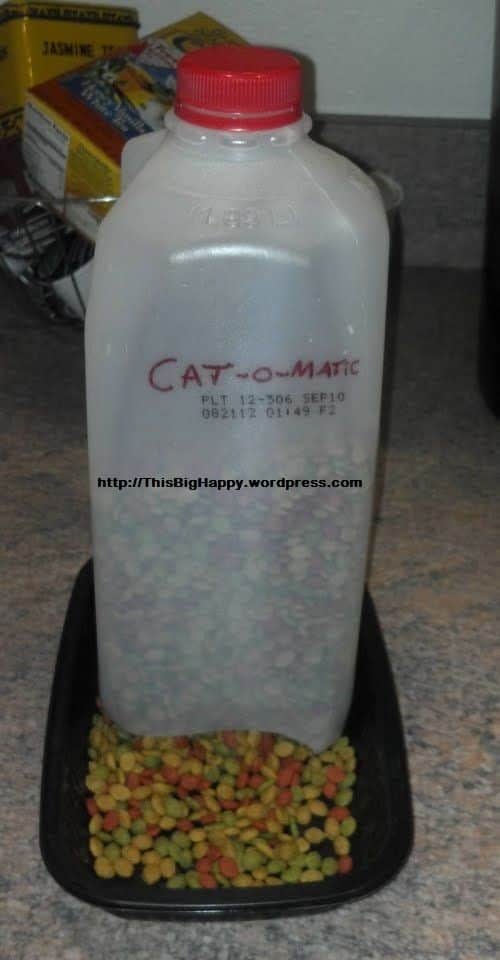 Well, here's a great upcycling project for you: turn an old cat food can into a handy DIY cat feeder. It's actually pretty easy to do.
First, clean and dry the can. Then, use a sharp knife to cut a small opening in the bottom of the can.
Next, poke two holes in the sides of the can and thread a length of twine through them.
Finally, tie the twine off to create a loop handle. Now your upcycled cat feeder is ready to use.
4. Wooden Pet Feeder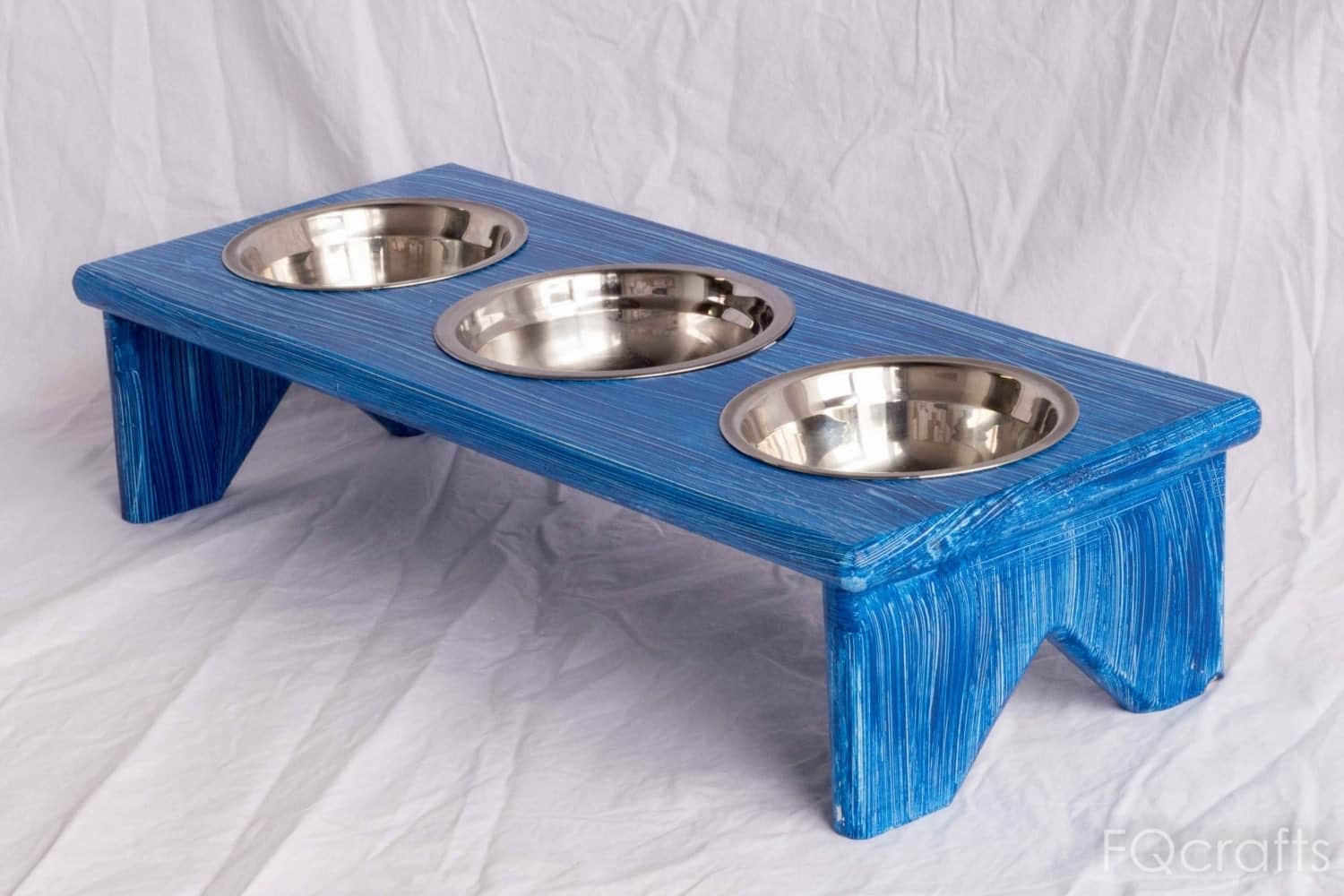 This design is made of plywood and is held together with screws and bolts. The whole project should cost less than $30 to make. You'll need a circular saw, a drill, and a jigsaw to complete this project.
This feeder can be painted or stained to match your home's decoration. It's also easy to clean and refill. Plus, your cats will love eating in this elevated feeder. These wood cat feeder plans are the perfect way to give your feline friends their own special place to eat.
5. Easy Cat Feeder Plans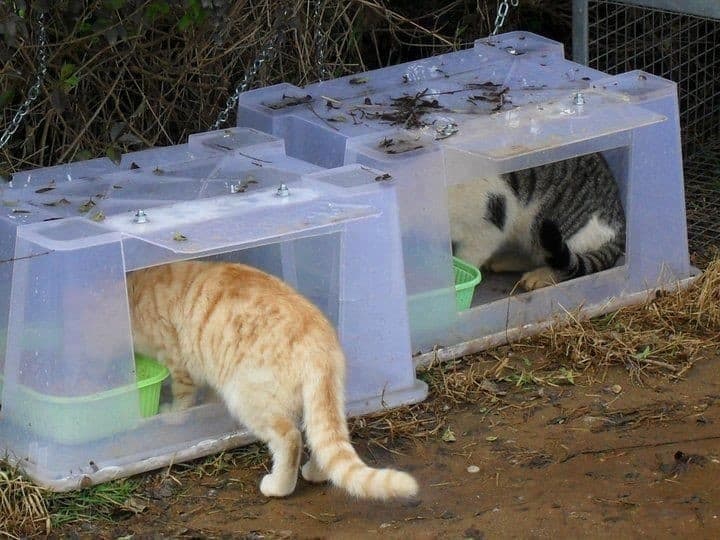 When it comes to create a feeder plan for your cat, try this one. This is a simple, no-frills design that will get the job done without all the bells and whistles.
You will need:
One plastic container with lid
A sharp knife
A drill
One spout (this can be purchased at a hardware store)
Cat food
Instructions:
Cut a hole in the side part of the container that is big enough for the spout to fit through snugly.
Fill the container with cat food.
6. Stylish Cat Feeding Station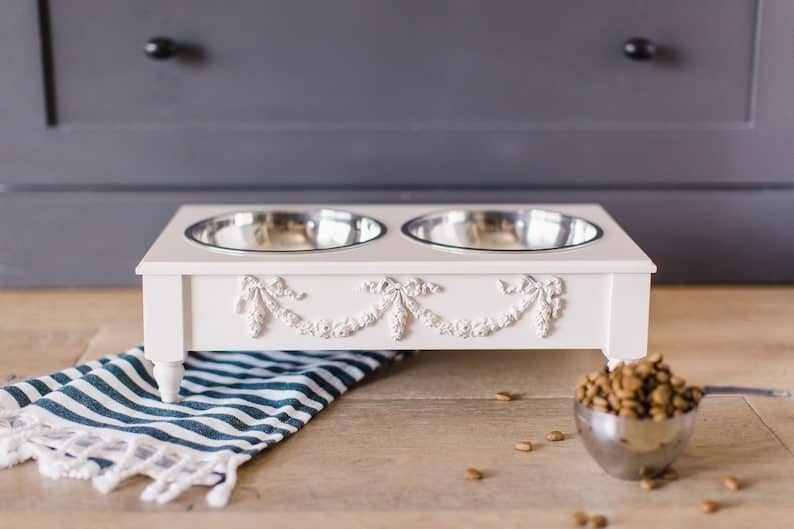 This is simple, yet stylish feeder can be made with just a few supplies, and it will elevate your cat's dining experience. The best part is that it's easy to customize to your cat's specific needs.
Materials list:
Scrap wood
Plywood
Wood glue
Cordless drill
Jigsaw
Sandpaper
White paint
7. Simple Cat Feeder Plans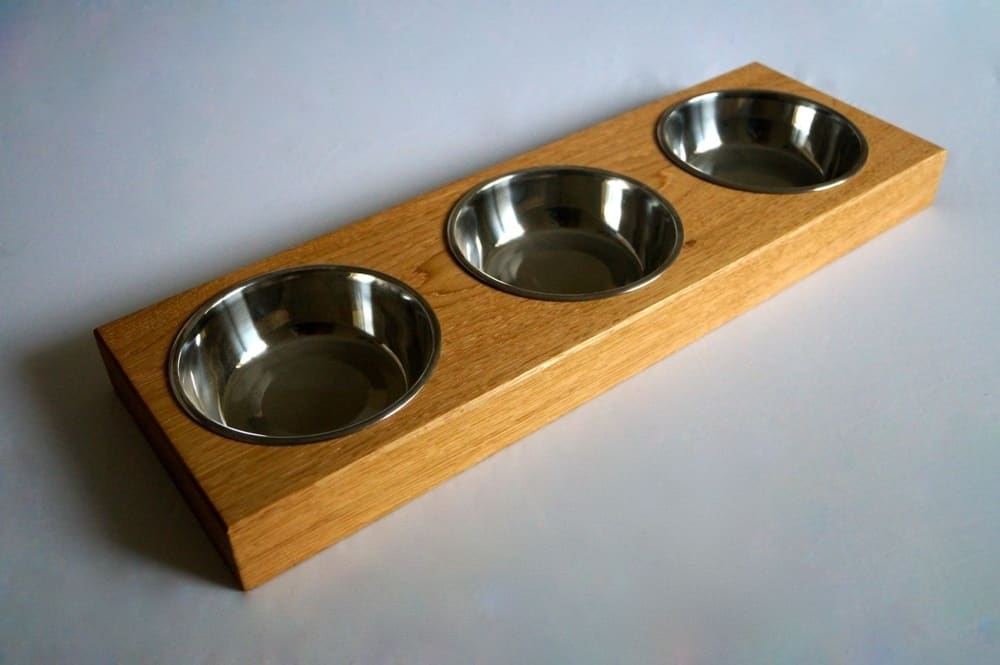 It's a fun project that you can do during your leisure time, and it'll provide your cat with a delicious and nutritious meal. Plus, it's a great way to bond with your pet. There are a few things you'll need to get started: a piece of wood (preferably pine or cedar), a saw, sandpaper, paint or stain, and food-grade sealant. Once you have all of your materials, you're ready to start building.
The first step is to cut the wood into the desired shape and size. Next, sand the edges smooth and apply the paint or stain. Finally, seal the wood with the food-grade sealant to protect it from moisture. You can fill the feeder with your pet food and watch them enjoy their new toy when everything is perfectly dry.
8. Automatic Cat Feeder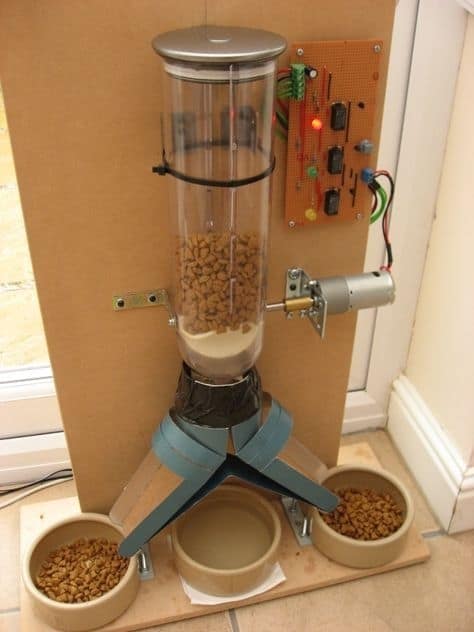 Life gets busy, and it's hard to keep up with the cat's feeding schedule. That's where an automatic cat feeder hack is beneficial.
With a little planning and some basic materials, you can easily build your own automatic cat feeder. There are plenty of online plans to choose from, so you can find one that fits your needs and skill set. Plus, DIY-ing your feeder can save you a lot of money compared to buying a pre-made one.
9. Bowls Feeder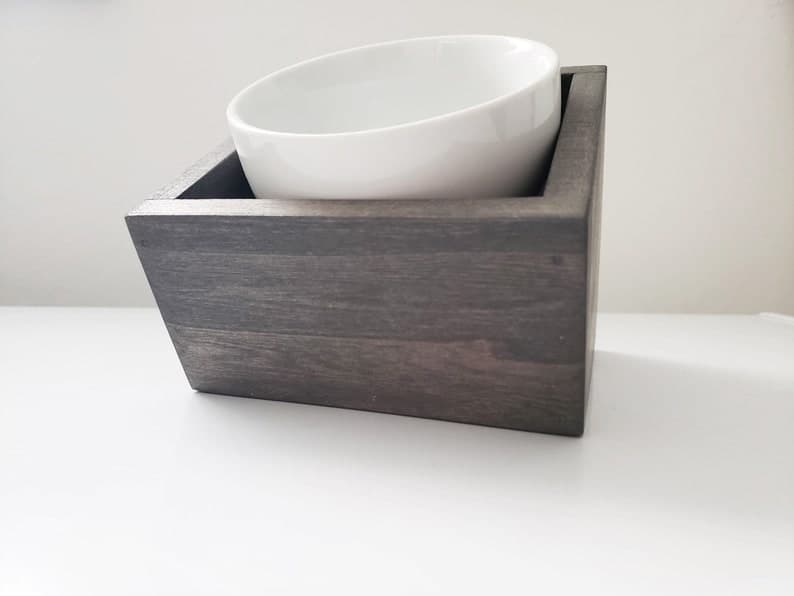 The cheap and easy option is to build a wooden feeder. Simply cut a length of wood to size, create the wooden frame, and then add a small bowl or dish to the top.
You can also customize this feeder by adding a perch on top for your cat to sit on while eating. What you will need are:
Wood
Drill
Saw
Bowl or dish
Nails
This is a great option for those who want to save money and don't mind doing a little DIY work.
10. DIY Pet Feeding Station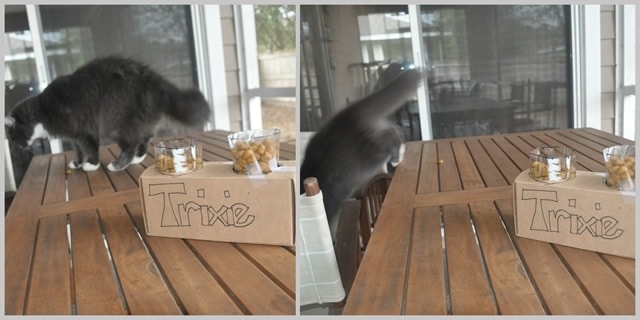 To build this type of feeder, you will need a large piece of cardboard, a sharp knife, and some duct tape. Begin by cutting a hole in the center of the cardboard, big enough for your cat to fit through. Then, use the duct tape to secure the edges of the hole.
When the feeder is assembled, simply place it near your cat's bowl and fill it with fresh food. With this DIY cat feeder, you can rest assured that your furry friend will always have something to eat.
11. DIY Dispenser Cat Feeder Plans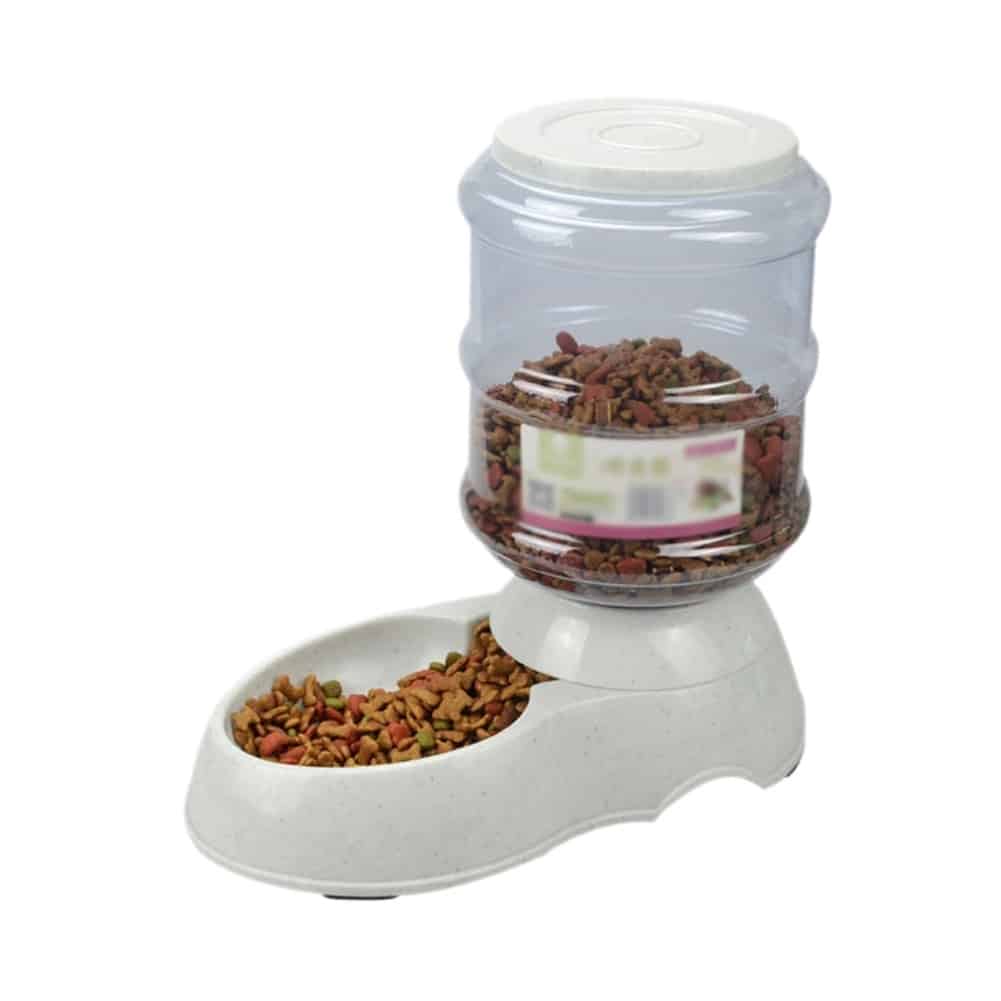 This easy-to-build dispenser will keep your cat's food off the ground and make mealtime a breeze. The first step is to gather your supplies. You'll need a piece of plywood, a saw, sandpaper, paint or stain, and two plastic cups.
Once you have all your materials, use the saw to cut a hole in the plywood that's big enough for one of the cups. Then, sand the edges of the hole until they're smooth. Next, paint or stain the plywood to match your decor. Finally, attach the cups to the plywood using screws or glue.
12. DIY Plastic Bottle Cat Feeder Plans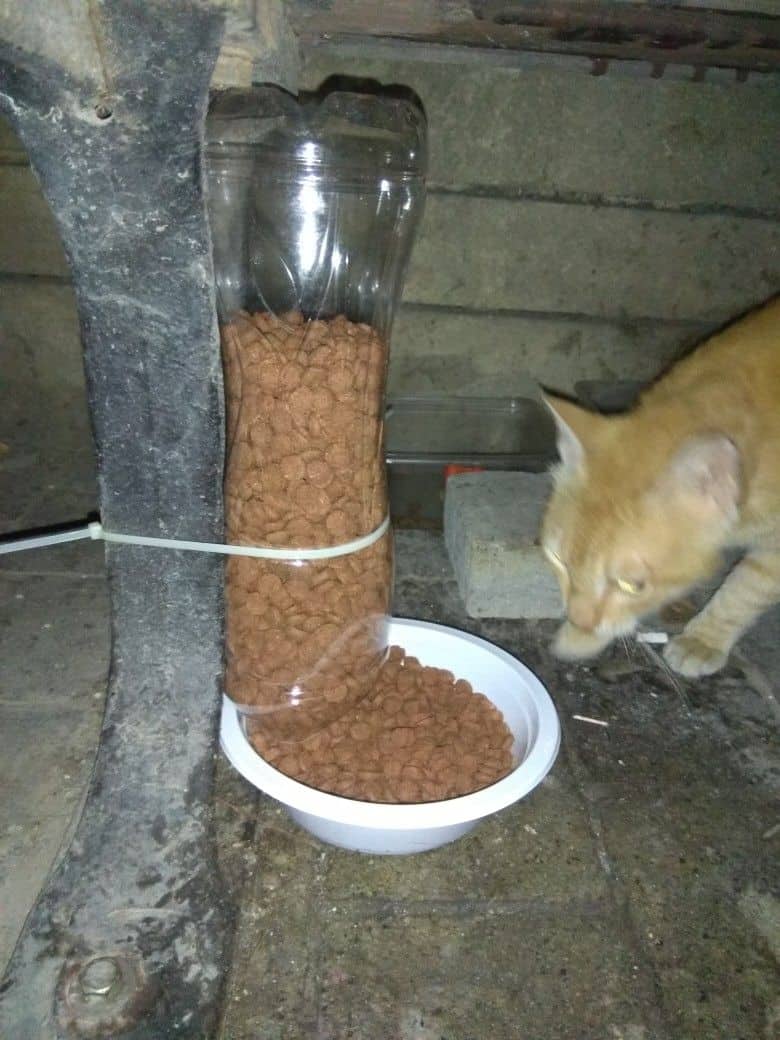 It's easier than you might think, and it'll be sure to get this kitty taste buds tingling.
One popular type of DIY cat feeder is made from a plastic soda bottle. Simply cut off the top of the bottle and invert it so that the bottom becomes the top. Then, make a few small holes in the sides of the bottle and insert some dry food.
Your cat will love trying to fish the food out of the clean plastic bottle, and you'll love knowing that they're getting a little extra exercise. Plus, this type of feeder is easily portable, so you can take it with you when you travel.
13. Small Cat Feeder Plans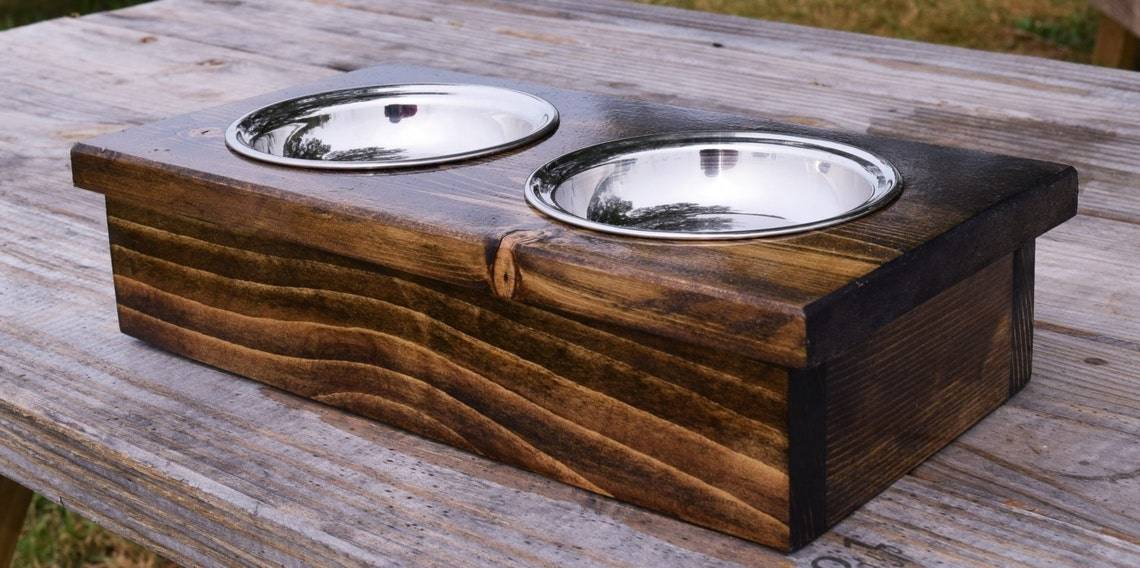 When you have to deal with the limited space, then consider creating this one. It is a DIY cat feeder that can save space and also look great in your home.
The design is pretty straightforward. You just need to create two compartments for the food and one for the water. Then, add a touch of decoration to make it look nicer.
The materials that will help you to make it work:
Wood boards
Hammer
Saw
Screws
Nails
Drill
14. Creative Cat Feeder Plans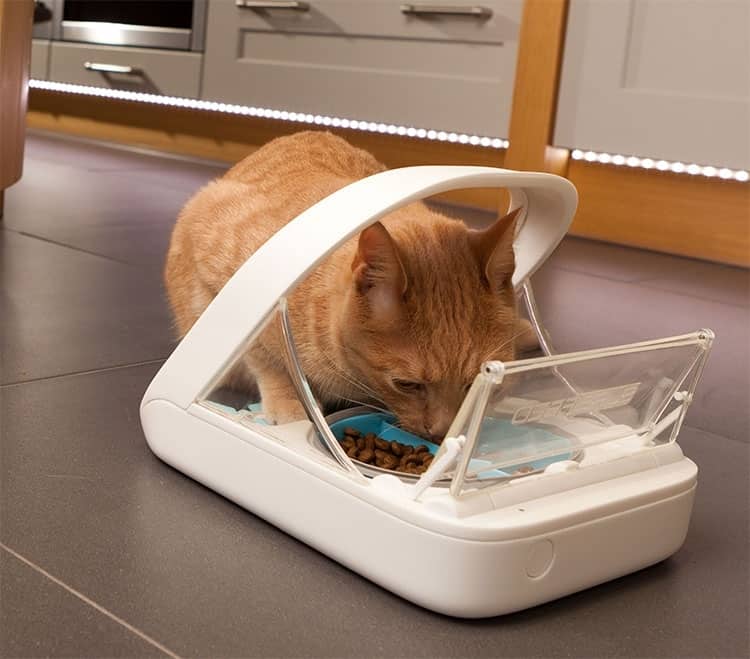 A DIY cat feeder is a great way to do just that. By getting creative with your design, you can create a feeder that will not only provide your cat with a meal, but also offer them a fun and stimulating activity. And the best part is, there are plenty of great DIY cat feeder plans available online.
So whether you're looking for a simple design or something more elaborate, you're sure to find something that will suit your needs. So get out your tools and start building.
15. Tall Cat Feeder Plans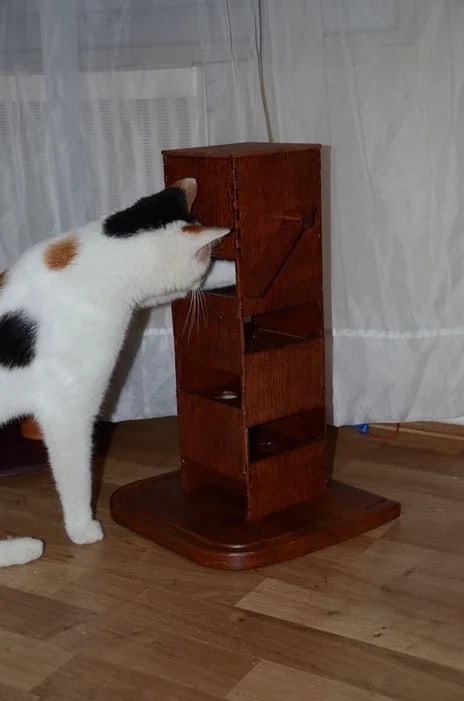 Do you have a cat that loves to jump and climb? If so, then this tall cat feeder is all that you require. Tall cat feeders provide cats with a fun and challenging way to eat, and they can also help to keep your floors clean.
With a little planning and some basic carpentry skills, you can build a cat feeder that is both functional and stylish. Plus, building a feeder is a great way to bond with your feline friend. Your cat will love it, and you'll get to enjoy watching them play.
16. DIY Smart Cat Feeder Plans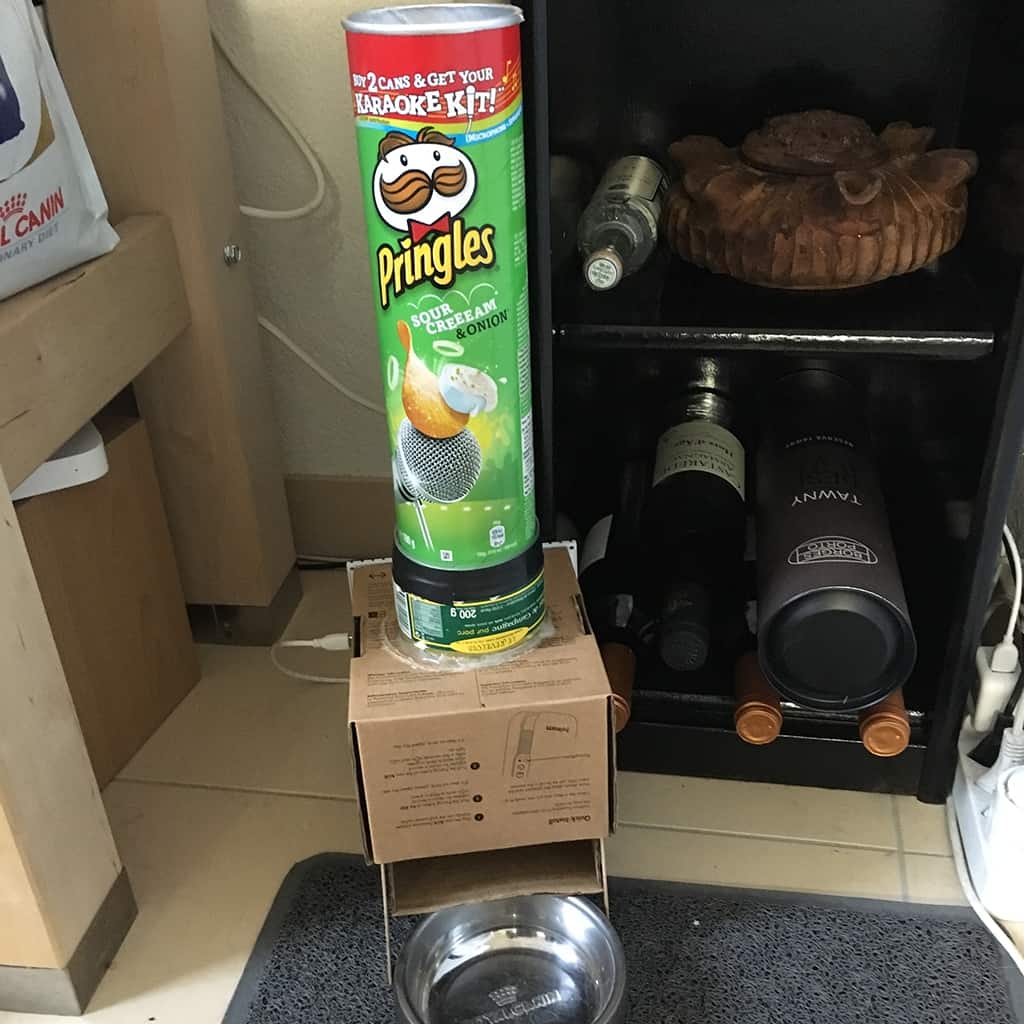 This sleek, futuristic feeder will look great in any home and can be customized to match your decor. The best part is that it's easy to make and only requires a few household items.
To get started, simply gather a cardboard box, some plastic tubing, and a few other supplies. Then follow the step-by-step instructions to assemble the feeder. Once it's complete, fill it with your cat's favorite food and watch them enjoy their meals in style. With this DIY Smart Cat Feeder, you can have the best of both worlds—a happy cat and a stylish home.
Whether you're a fan of cats or not, there's no denying that these DIY cat feeders are downright adorable and will definitely put a smile on your face. So, what are you waiting for? Get started on one of these projects today and watch your feline friend be forever grateful!