Do you love spending time in your garden or taking care of your pets, but don't have the space for a separate room or area to do so?
Never fear, because with these DIY cages, you can have both a functional and decorative pet and plant area!
How to Build a Perfect DIY Cages
When it comes to finding the perfect cage for your pet, there are a few things you need to take into consideration. The size of the cage is important, as well as the type of material it is made out of.
The most important thing is the safety of your pet, followed by their comfort and finally, the aesthetic of the cage.
These fun and cheap ideas will have your pet feeling like a king or queen in no time. Most of these DIY cages can be made using supplies that you probably already have around the house, so there's no need to run to the store.
Most of these cages are very easy to make and can be completed in just a few hours.
So, whether you're looking for a way to keep your plants safe from animals or want to give your pet its own private space, these cages will do the trick!
DIY Bird Cages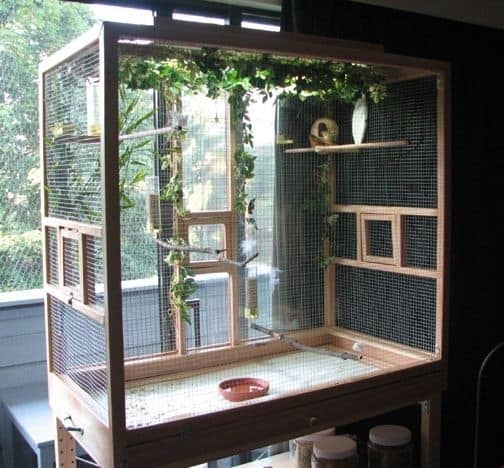 Create the bird cage to create a perfect place for your furry friends. The combination of the wood and the wire will be such a perfect option. You will need the basic tools to make this project. (drill, saw, screwdriver, etc).
The first step is to make the frame of the cage. Cut the wood into equal sizes and then use the wire to create a square shape. After that, you can add some perches and toys inside the cage.
Make sure to put the food and water in a safe place so your birds can enjoy their new home.
Further reading: DIY Birdhouse House Plans.
DIY Hamster Cages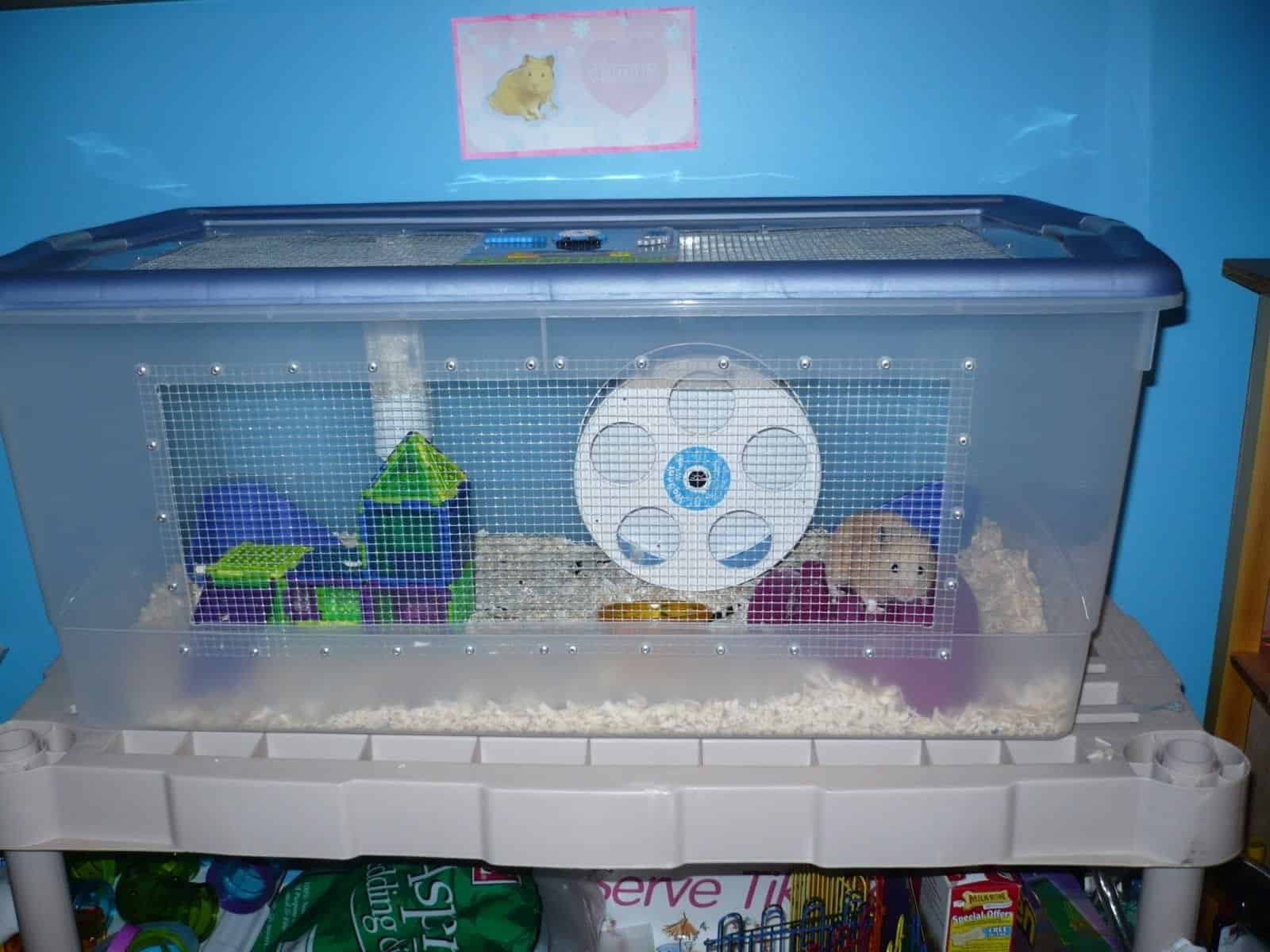 Consider using the container box to make a perfect hamster cage, which is way much more inexpensive. All you need is a drill and some metal mesh.
Don't forget adding the hamster toys that make the hamsters enjoy living in this cage comfortably.
DIY Guinea Pigs Cages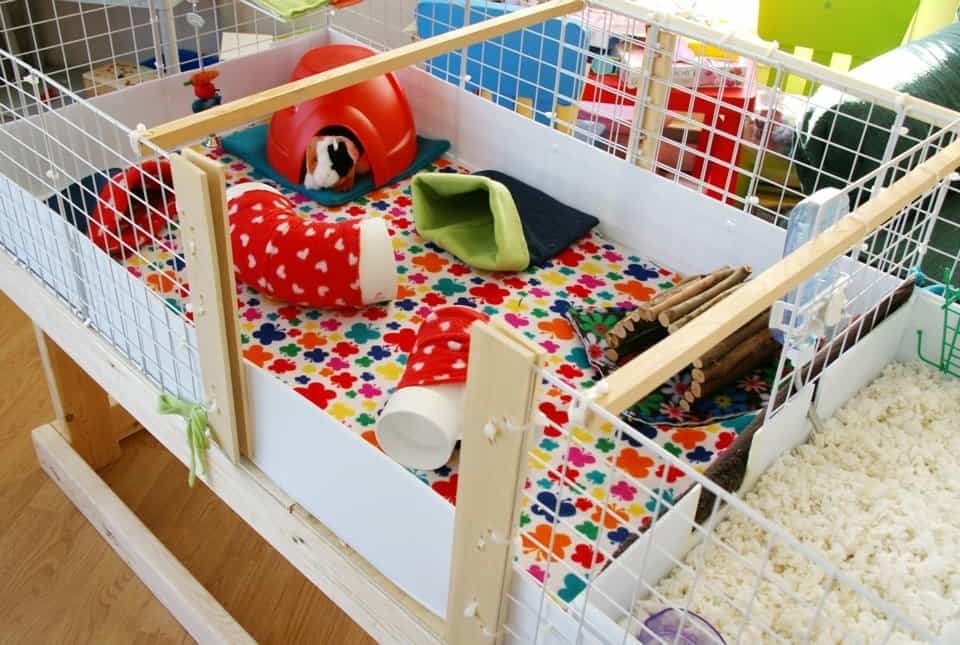 Create DIY guinea pig cage that will create a safe haven for your beloved pet. This will also allow you to save some money. Create the combination of the wood and the wire instead of buying a new cage. You will need some basic supplies, like wood, wire, screws, and drills.
DIY Rabbit Cages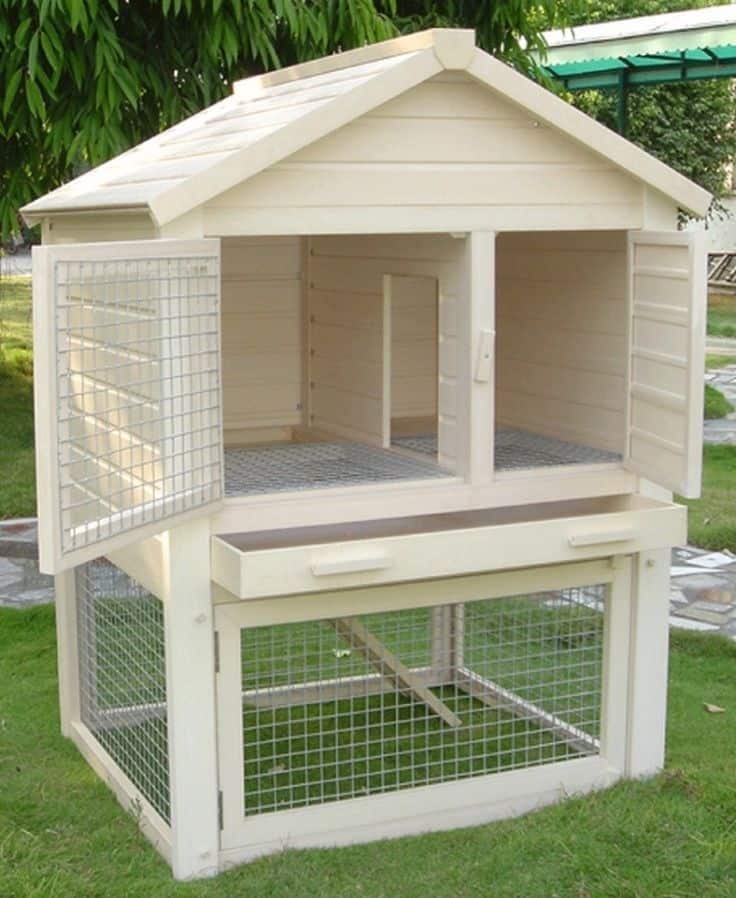 Whether you are going to create indoor, or outdoor, DIY rabbit cages are the way to go. Not only are they fun and cheap, but you can make them stylish too! With a little creativity, DIY cages can be created to fit any personality type of home decor.
Related article: DIY Rabbit Hutch Plans
DIY Reptile Cages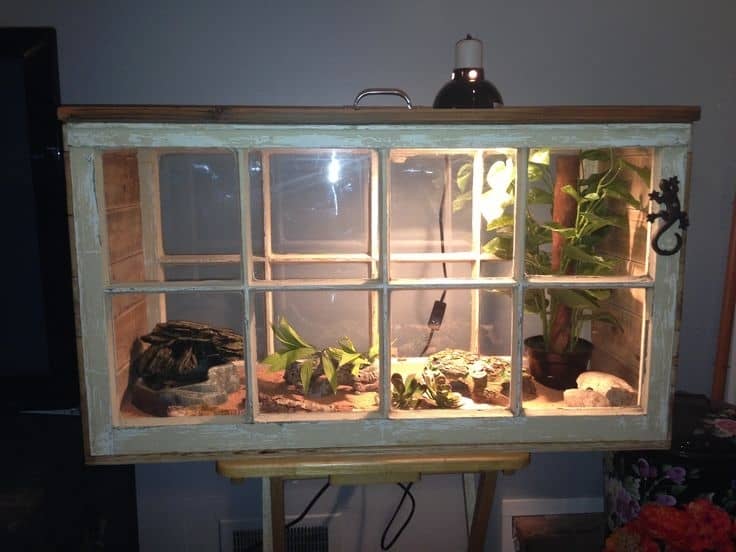 Reptile cages don't have to be expensive. You can easily make your own DIY reptile cage for a fraction of the cost. Plus, you can customize it to fit your needs and style. The wooden box and the glass will be a great option.
The wooden box and the glass will be a great option. Consider using the old and unused windows that work both aesthetically and functionally at the same time. This cage will be such an aesthetical point in the house.
DIY Cat Cages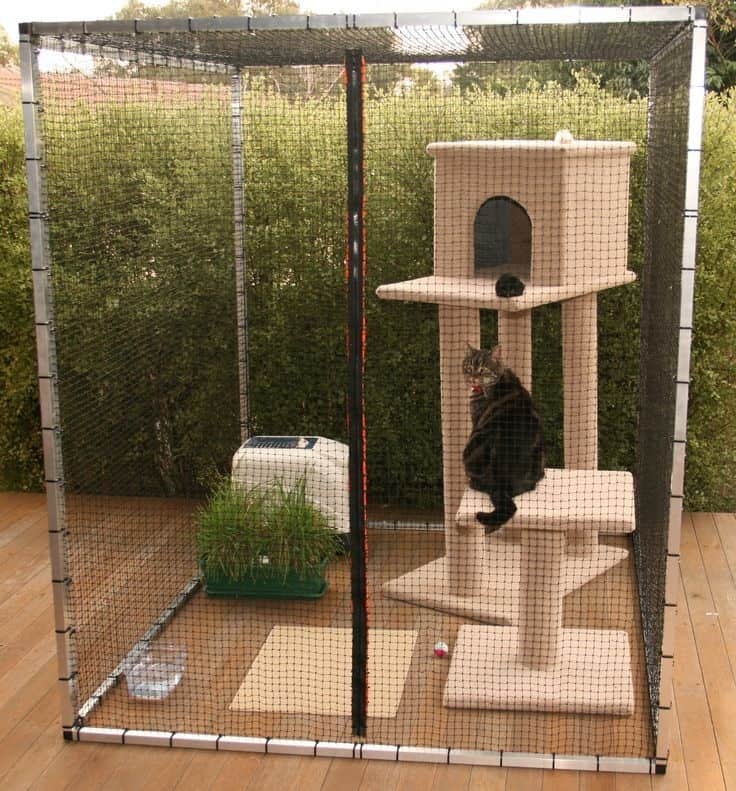 What makes your cat live properly? A good litter box, of course. But what about a place to call their own? A warm bed and some toys are great, but cats also like having a special spot that's just for them. That's where a cage comes in.
A cage can provide your cat with a safe place to sleep, play, and hide away from the world. It can also help keep them out of trouble when you're not home. And best of all, it's a relatively cheap and easy project to take on.
Tip: Don't forget to make DIY Cat Scratching Post for your lovely kitty.
DIY Dog Cages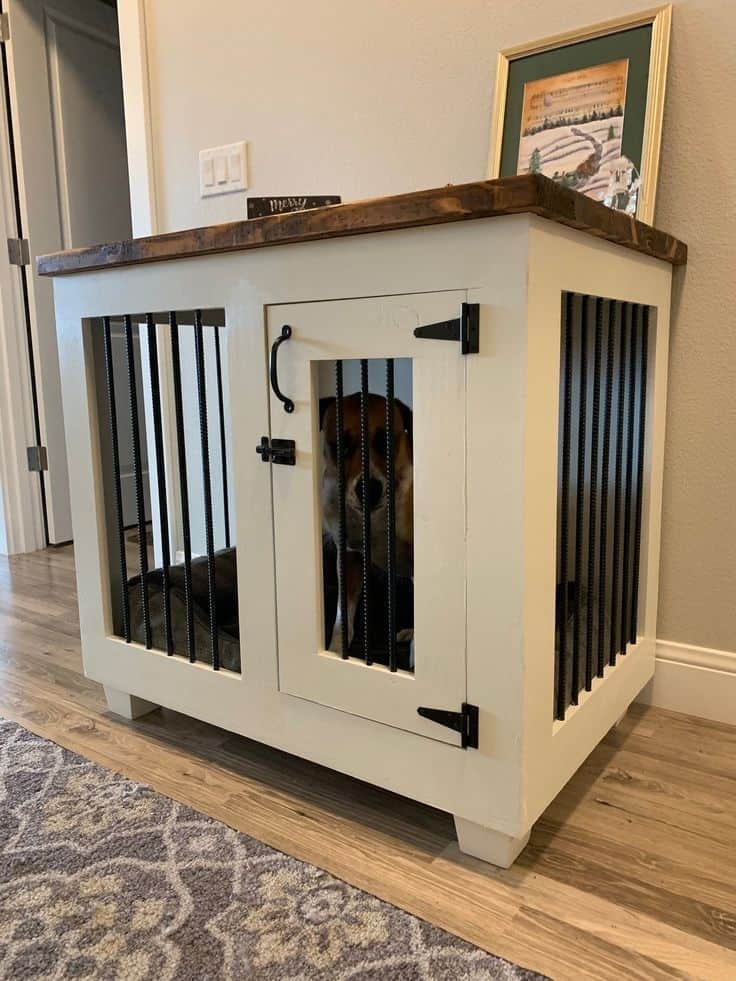 There are many reasons why you might want to build a DIY dog cage. Maybe you're on a budget and can't afford to buy one, or maybe you just like the idea of being able to customize your pet's living space.
Whatever your reason, choose the best idea that fits your needs.
Related post: DIY Dog Ramps
DIY Easy Cages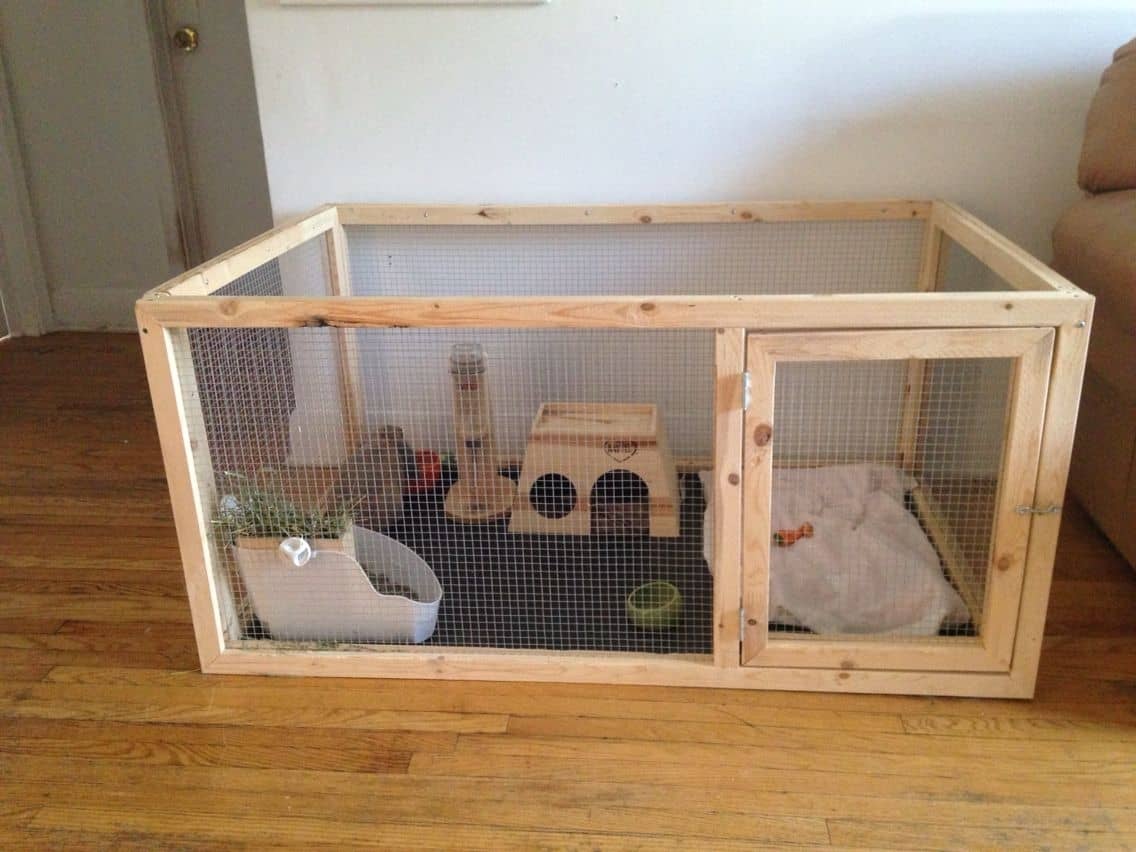 Do you need a place to put your pet, but don't have the money to buy an expensive cage? The DIY project will be such an excellent hack.
What You'll Need:
Wire mesh
Wooden boards
Nails
Hammer
DIY Cheap Cages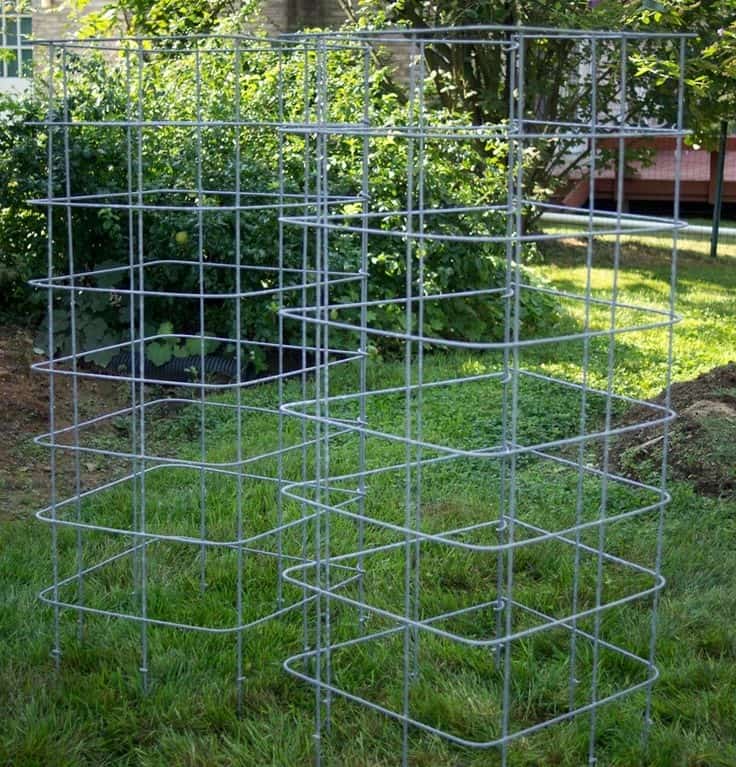 If you are a DIY enthusiast, and you are on a budget at the same time, the DIY cheap cages would be the great option, which will be an activity that will also boost your creativity.
DIY Chicken Cages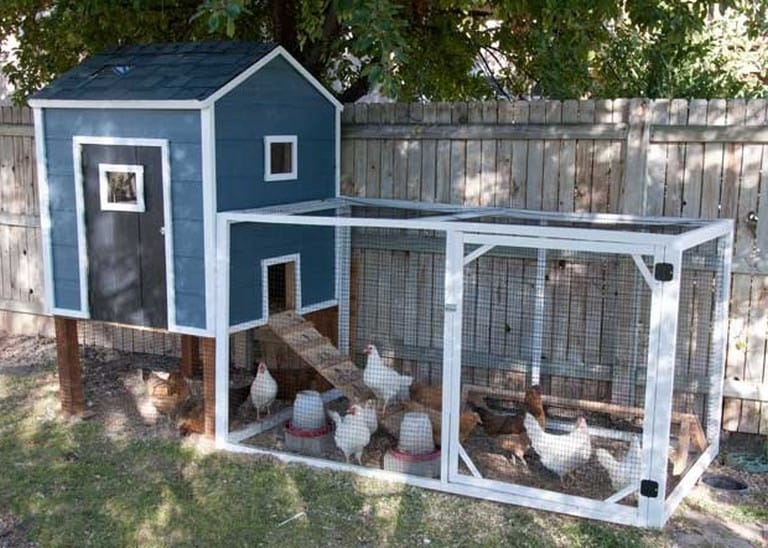 Your chickens need a perfect place to stay, which will protect them from predators, rain, and also the unwanted sunlight. It can be made out of wire, wood, or some other sturdy material. You can either buy a pre-made chicken coop or build your own. This DIY plan will be such a focal point in the yard.
DIY Bunny Cages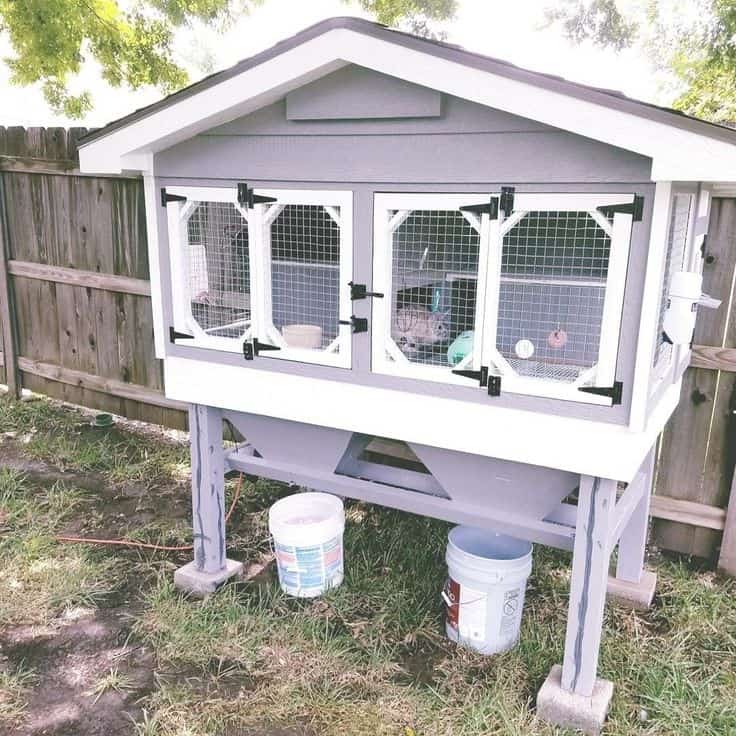 The wire on this cage offers the bunny to get the good air circulation. This cage is easy to clean with the detachable bottom.
What you need:
Cage size: 36″L x 24″W x 24″H
½ inch wire mesh
14 gauge wire
Wire cutters and pliers
Hammer and nails or screwdriver and screws
DIY Tomato Cage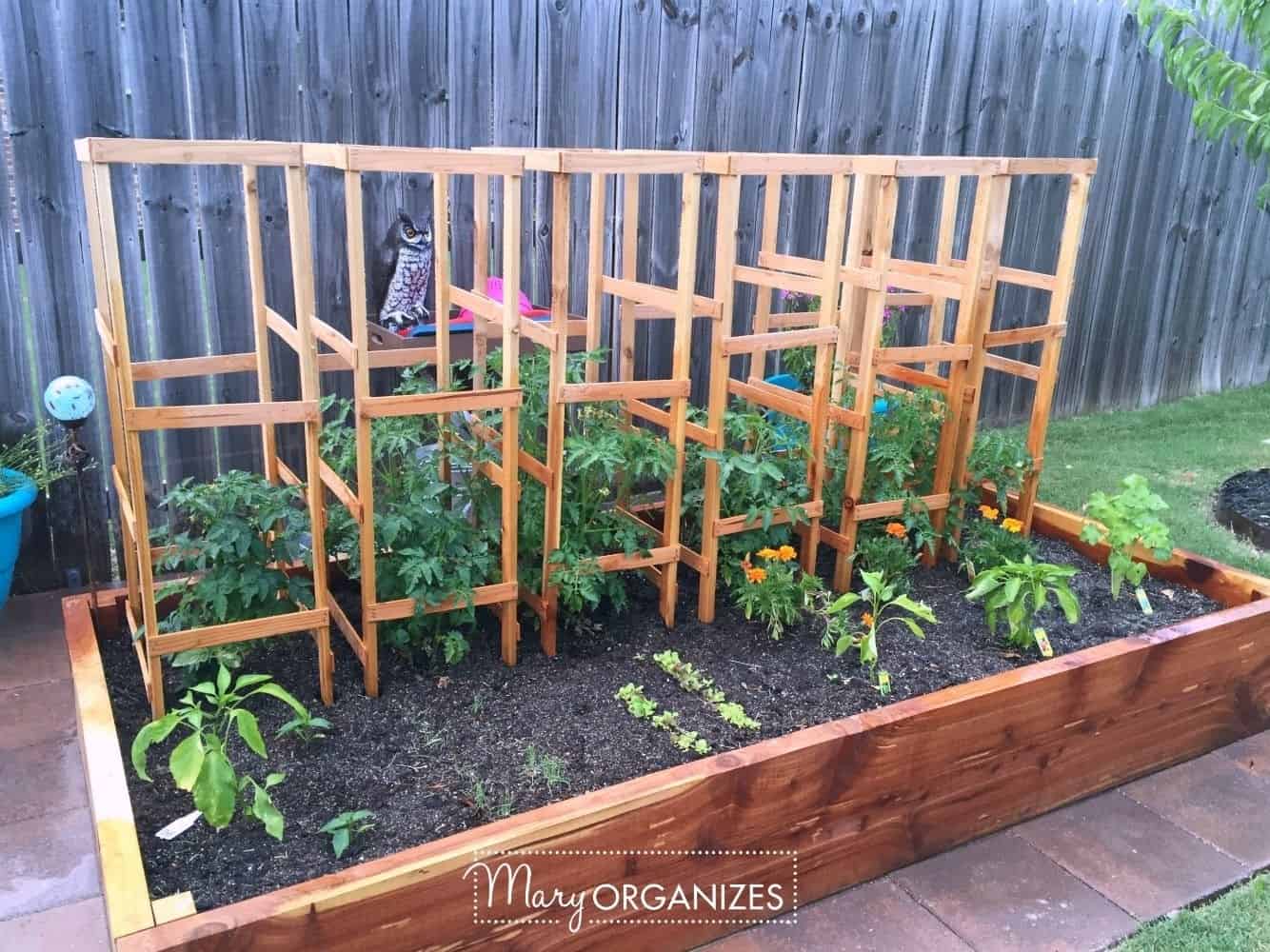 However, if you are planning to grow the tomato plants and wishing to harvest the good quality of the tomato varieties, then you need to provide them with the best support for their growth. And, one of the most important supports that your tomato plants need is a great tomato cage.
A homemade tomato cage will help the plant to grow vertically without falling over and also provides some sort of protection against the animals that might try to eat your tomatoes.
This will be a sturdy tomato cage where you can growing tomatoes well.
DIY Wood Cages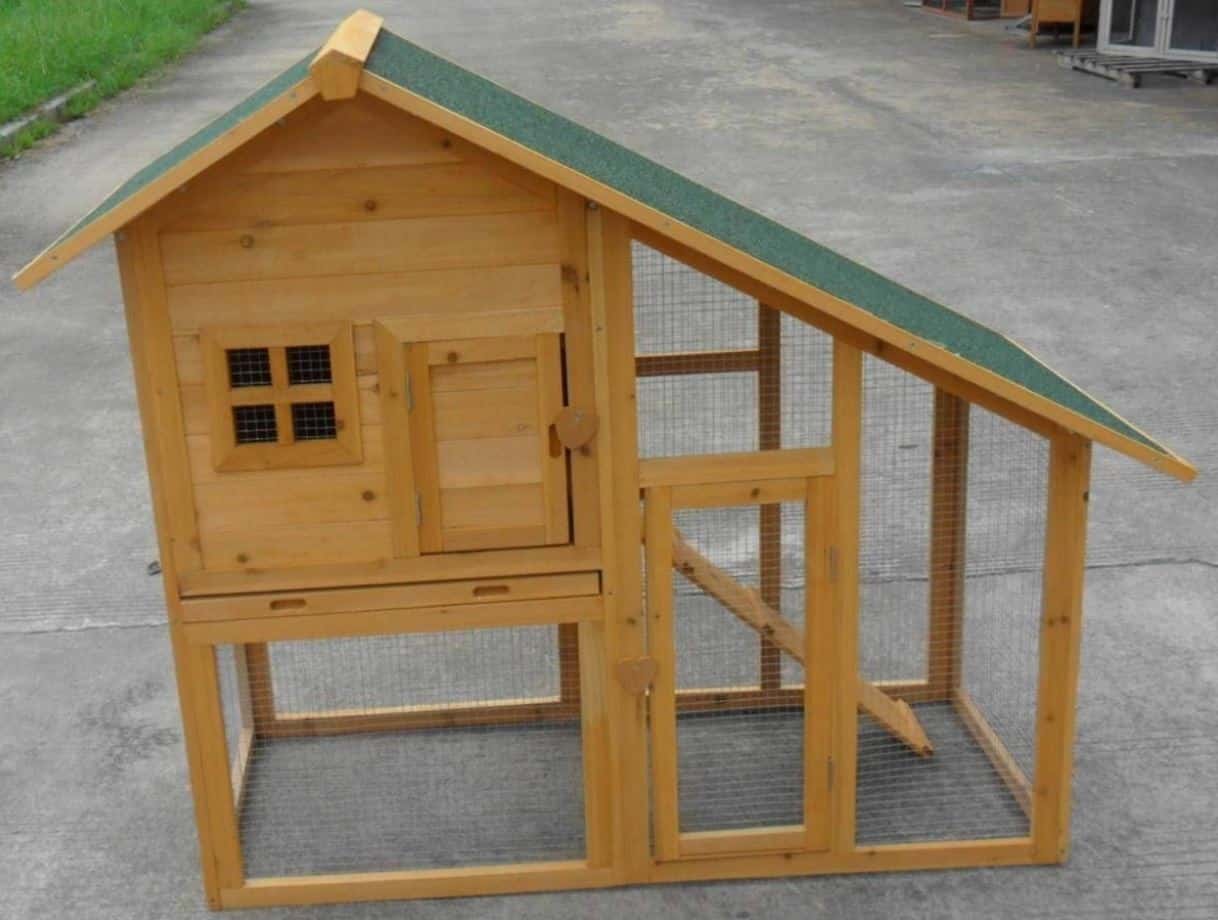 Besides being way cheaper, the wood material is easy to find. It also can create a warm atmosphere of the cage. Your pet will love this cage as well.
What you will need:
Some wood boards (the number will depend on the size of the cage you want to make)
A saw
Screws and nails
Wire mesh or chicken wire
Hammer and screwdriver
Drill
DIY Strawberry Cages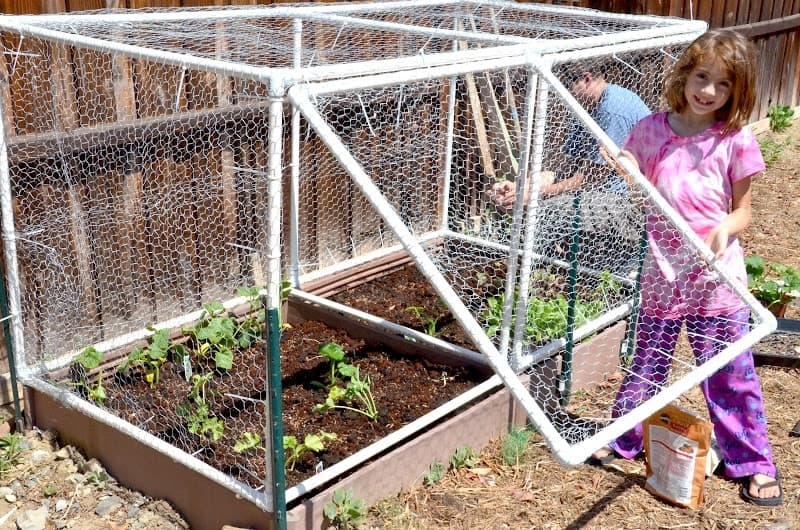 With the cage surround the strawberry plants, you will be able to keep the strawberries off of the ground. This will help to keep them from getting moldy or rotting. You can make these strawberry cages out of chicken wire, wood, or even PVC pipe.
Also, the wire fencing will keep the animals out of your strawberry plants and also will be such a smart seed saving hack. If you have a dog or cat that likes to eat strawberries, you will want to use one of these fences to protect your plants.
Another thing to consider when creating your strawberry cage is the height. Make sure that the cage is tall enough so that the animals can't reach the fruit.
What you need:
Chicken wire
PVC pipe
Wooden boards
Nails
Hammer
Wire cutter
Cable ties
DIY Box Cages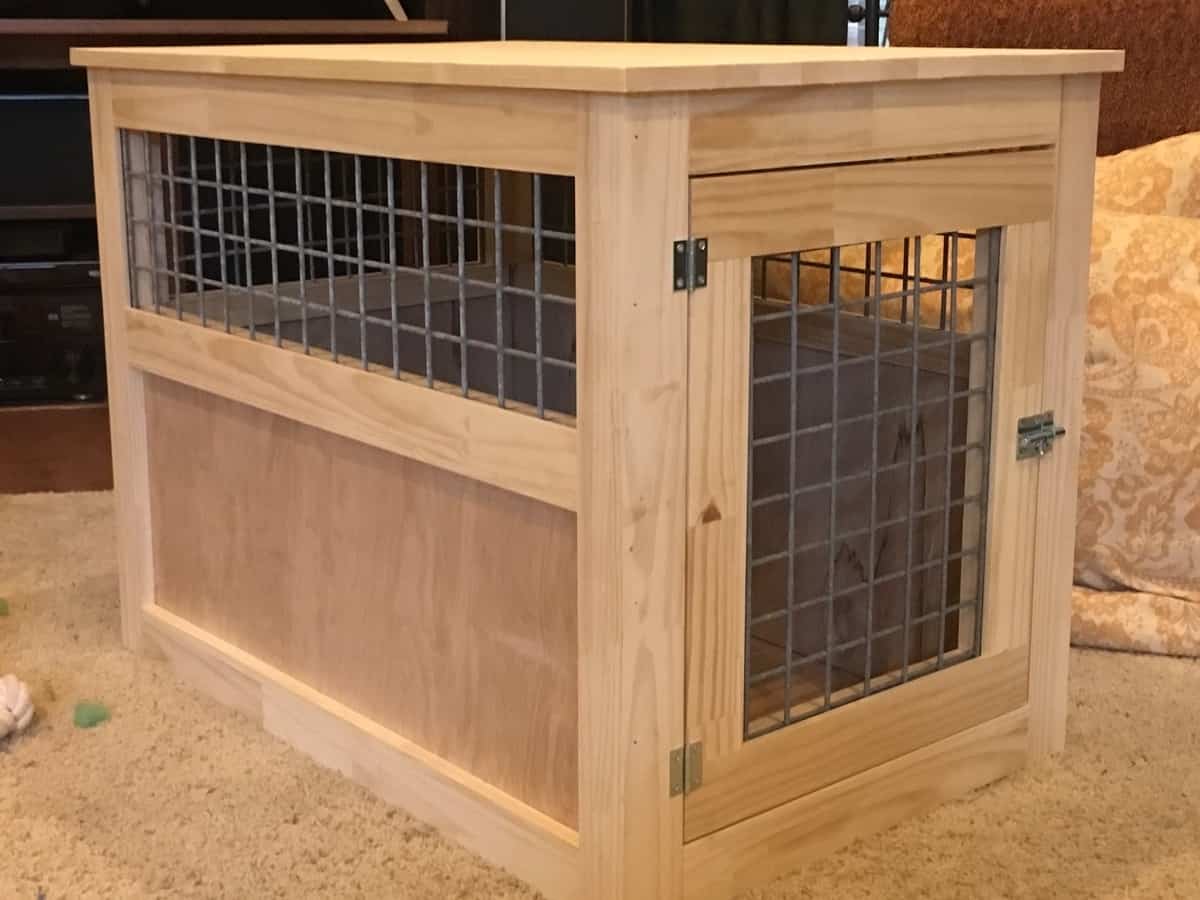 The box offers you a safe place for your lovely pets. You could either use a new or used one. The following are materials you would need:
Wood
Hinges
Metal Wire grids
Hammer
Nail Gun
Saw (optional)
Drill (optional)
Door Latch
DIY Basket Cages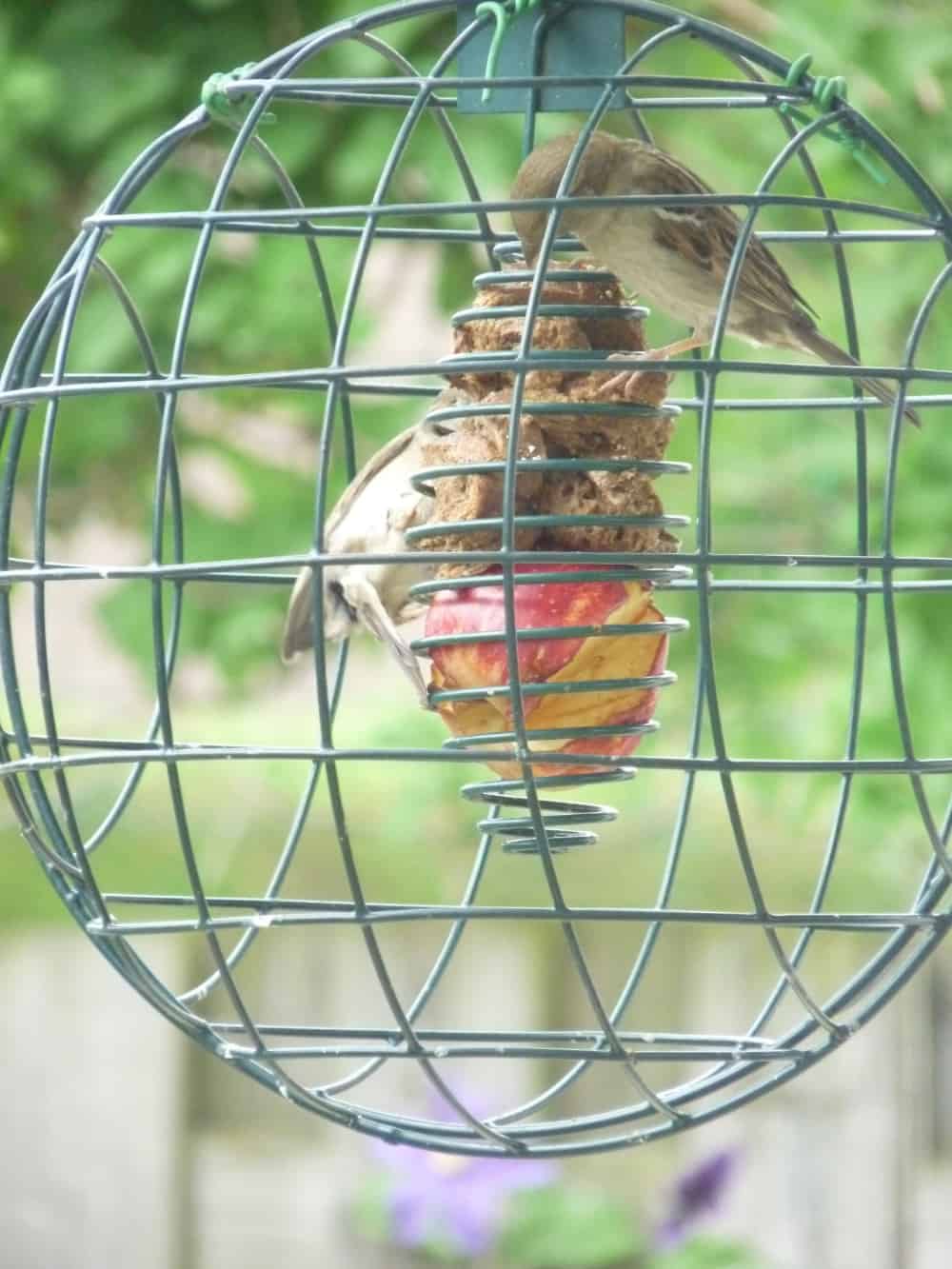 This is a really simple and easy DIY project that can be done with materials you probably already have at home. All you need is some wire mesh, a basket, and some pliers.
Cut the wire mesh to the size of your basket using the pliers
Bend the edges of the mesh around the rim of the basket
Secure the mesh to the basket with twist ties or zip ties
Trim any excess mesh
This is a great option for small animals like hamsters, gerbils, and also birds. It's also a cheap and easy way to make a stylish cage that will look great in your home.
DIY PVC Pipe Cages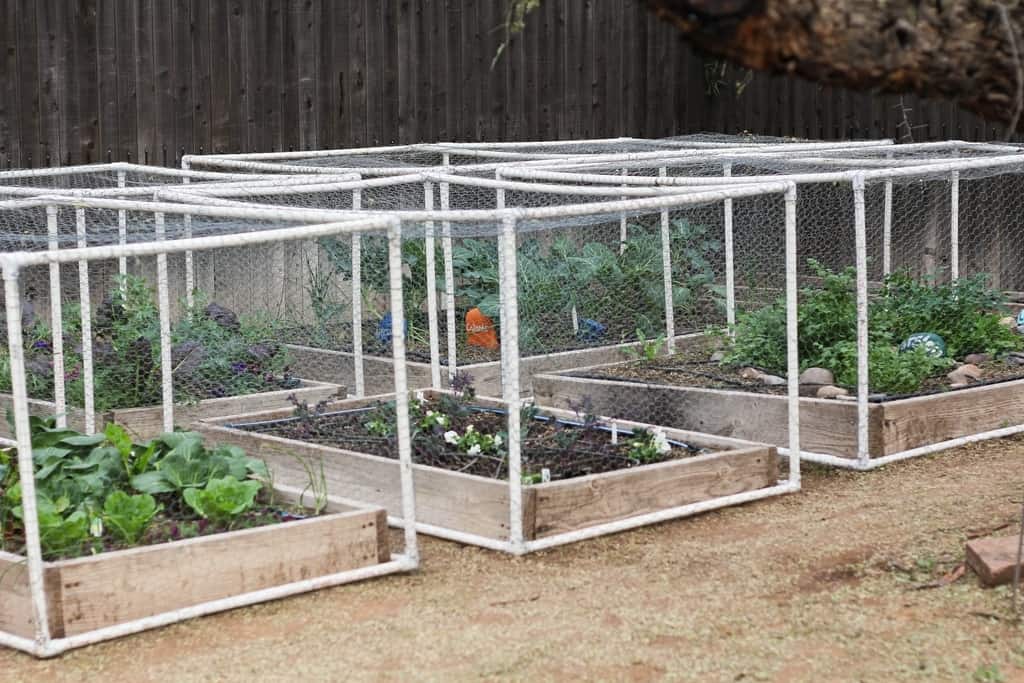 These are great for small animals such as gerbils, hamsters, and mice. You will need:
PVC pipe
PVC connectors
Wire mesh
Wire cutters
Spray paint (optional)
DIY Wire Cage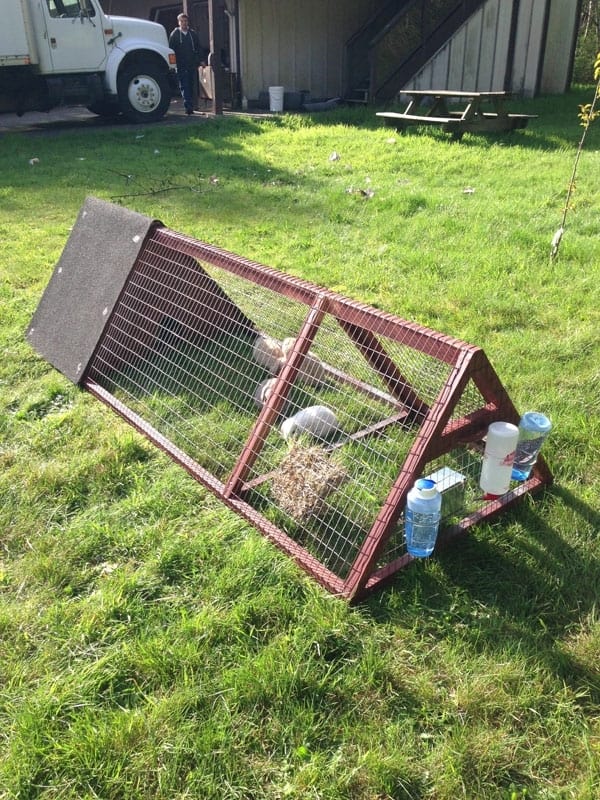 Wire cages are a popular option for DIYers. They are sturdy, cheap, and easy to make. All you need is some wire mesh and a few tools. The wire offers a good air circulation that will be a perfect place to stay for the pets.
There are a few things you need to keep in mind when making a wire cage. First, make sure that the mesh is small enough so that the animal can't escape. Second, make sure that there are no sharp edges on the wire that could injure the animal. Finally, make sure that the cage is big enough for the animal to move around in.
One of the benefits of a wire cage is that it is easy to clean. All you need to do is hose it down or sweep it out. You can also add a litter box or some other type of bedding to make the animal more comfortable.
DIY Stylish cages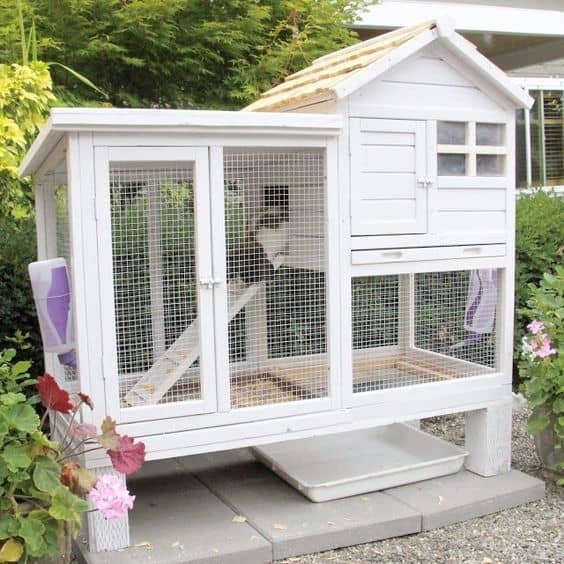 When the cage of your pets is way too boring, the touch of the creativity will be a great hint that will make it look more stylish. The most important thing is that to make it work, you don't need to spend lots of money and also your time.
DIY Plant Cages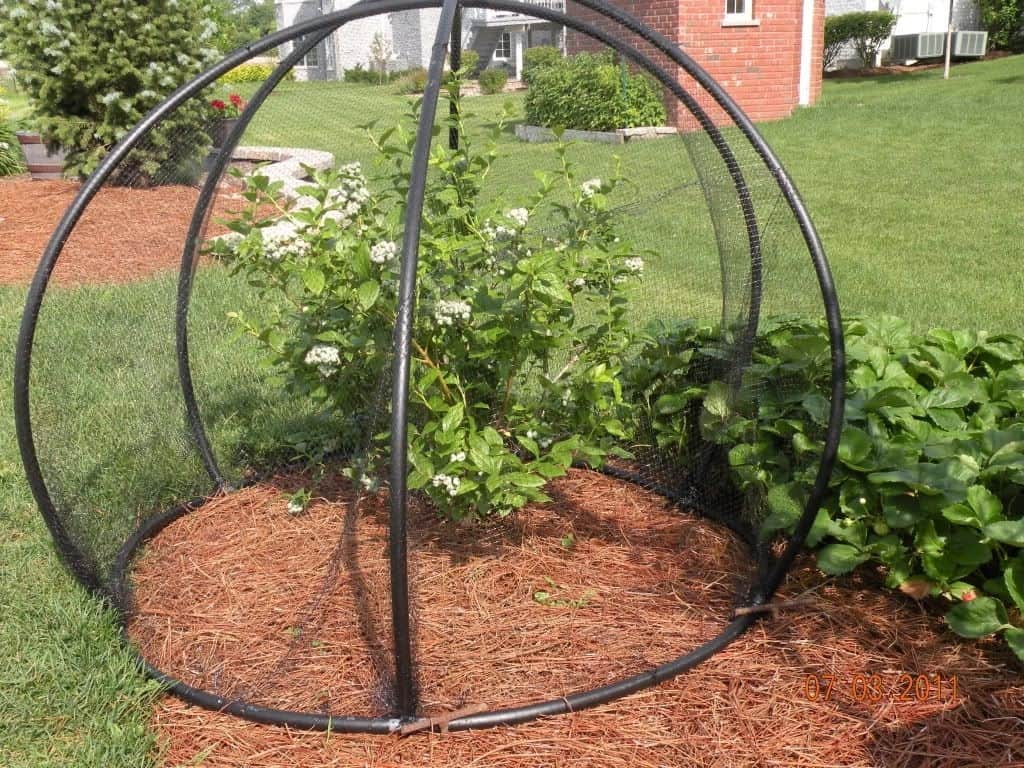 Besides your pets, some plants are need a cage to protect them from being eaten or destroyed. You can buy a cage, but they can be expensive and not very stylish. This project gives you such an inspiration to keep your plant grow safely.
DIY Hanging Cages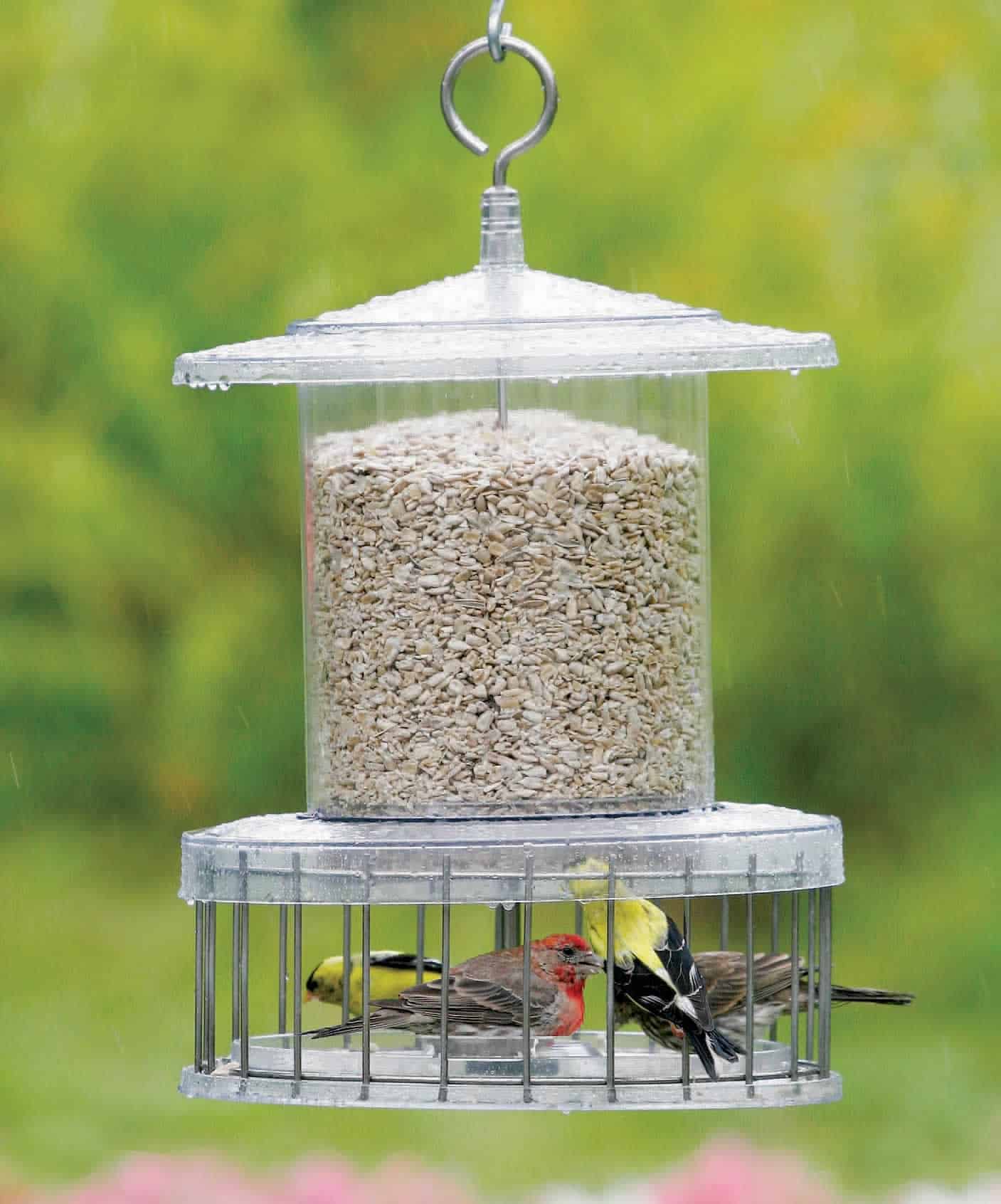 If you're looking for a more unique cage for your small pet, why not try a hanging cage? All you need is some wire and a few other supplies, and you can make a great home for your pets. Plus, hanging cages are super stylish and will look great in any room.
DIY Chameleon Cages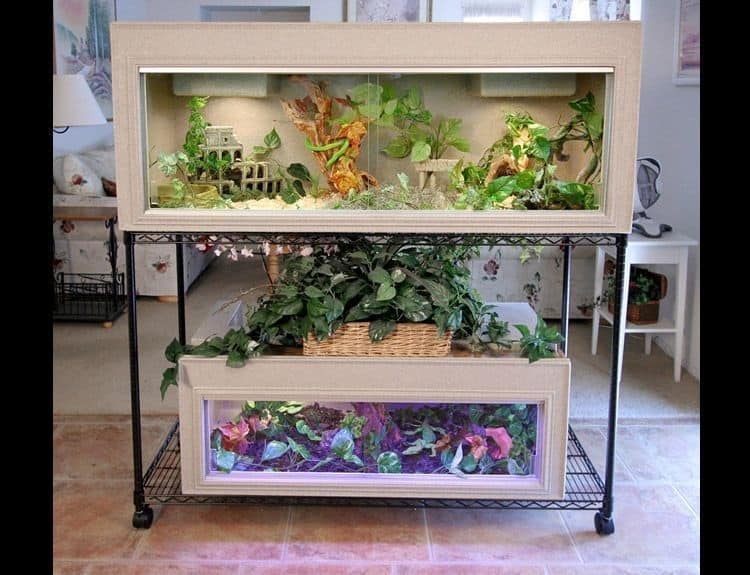 Chameleons are one of the most popular exotic pets, and for good reason. They're gorgeous creatures with interesting personalities. If you're thinking about getting a chameleon, you need to make sure you have a suitable place for it to live. Chameleon cages can be expensive, but they don't have to be. You can easily make your own DIY chameleon cage for a fraction of the cost.
DIY Gecko Cages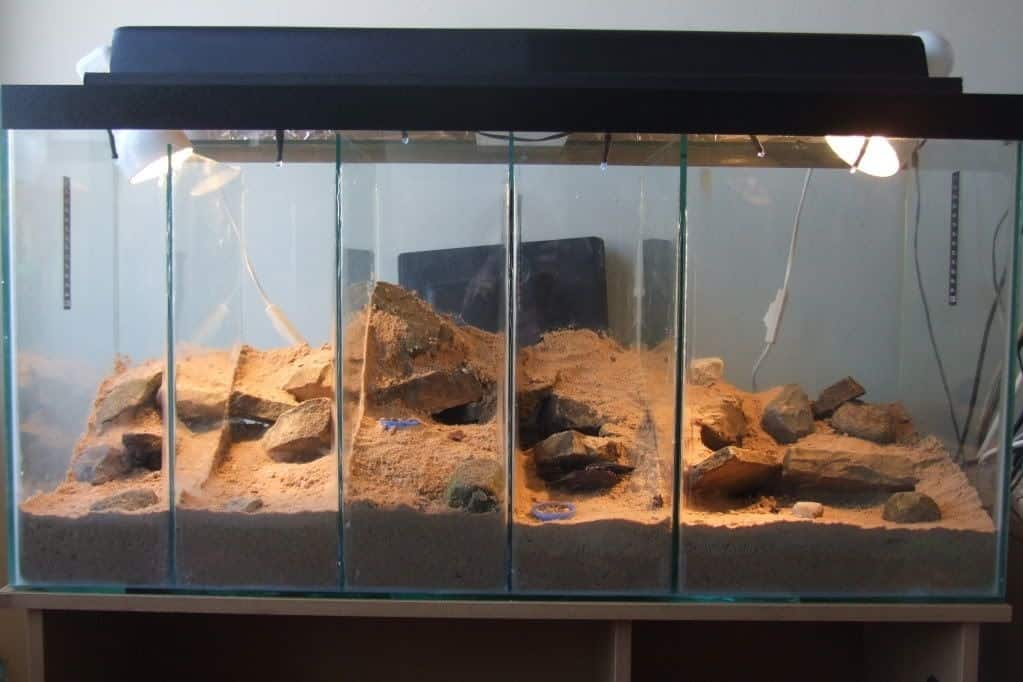 Geckos are arboreal lizards that come from tropical climates. They are one of the most popular pets for reptile enthusiasts. Geckos are easy to care for and make great first-time reptiles.
There are a variety of DIY cages you can make for your gecko. The most important thing to remember when making a cage for your gecko is to make sure it is escape-proof. Geckos are experts at finding their way out of cages!
The aquarium style cage is one of the most popular types of DIY cages for geckos. It is easy to make and very affordable. You will need an aquarium, mesh wire, and a drill.
DIY Snake Cages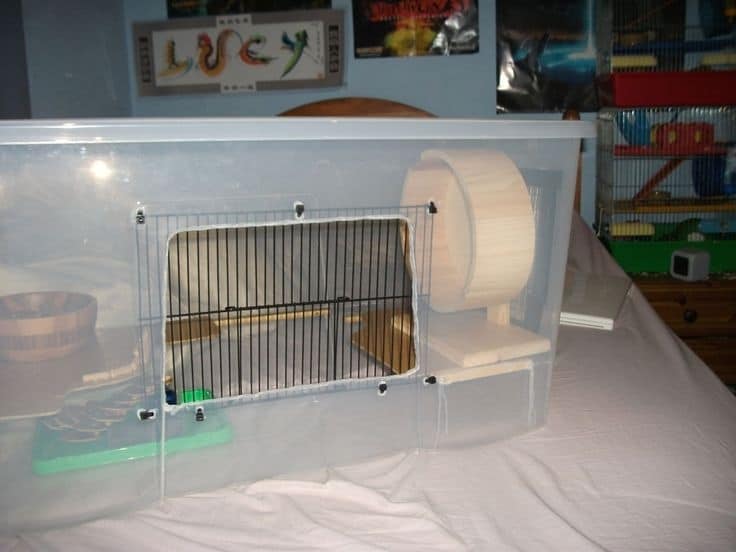 A large plastic bin with a tight-fitting lid can make a simple and cheap cage. Cut a hole in one side for the snake to enter and exit, and drill or poke ventilation holes in the top. Cover the bin with a lid or cloth to help keep your snake warm and secure.
You will need:
Plastic storage bin
Lid or piece of cloth
Drill or sharp object to make ventilation holes
Scissors (to cut the hole for the entrance/exit)
Voila! Your DIY snake cage is ready.
DIY PVC Reptile Cages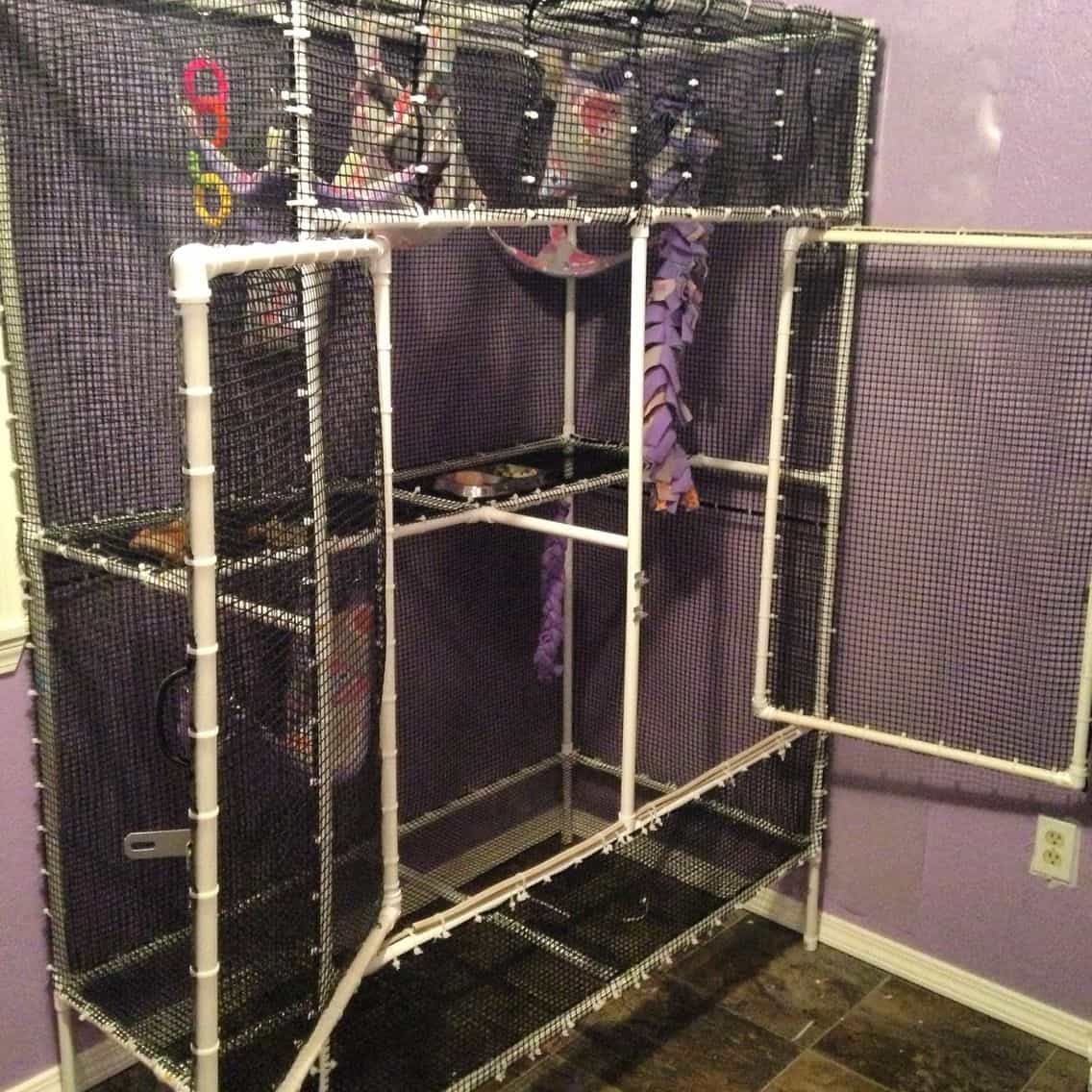 These cages are not only easy to make, but they are also very affordable. You will need a PVC pipe cutter, measuring tape, T-joints, end caps, and a drill.
To begin, measure and cut the PVC pipe according to the dimensions of your reptile's cage. Next, use a drill to create ventilation holes in the pipe. Finally, attach the T-joints and end caps to create your DIY PVC reptile cage.
The DIY cages will be a perfect feature for the pets and the plants to make them live their life well. You can choose any type of materials you like and it would be a great way to add some fun features in your home as well. So, what are you waiting for? Start building your own DIY cage today!