Are you in the process of renovating your home and are looking for some great kids bathroom ideas? Well, look no further, because we've got you covered. In this article, we will discuss some of the best ways to upgrade the look and feel of your kid's bathroom.
One of the best ways to upgrade your kid's bathroom is by installing new fixtures. This could include a new toilet, sink, and faucet. Another great way to update the look of your kid's bathroom is by painting the walls and ceiling. You could even add some fun wall decals or stickers. If you're really looking to make a big impact, consider installing new flooring. This could include tile, laminate, or even hardwood. Whatever you decide, just make sure it's durable and easy to clean.
In this article, we will share some easy-to-follow tutorials that will help you create a fun and playful space for your kids to shower in. Let's get started.
1. Small Best Kids Bathroom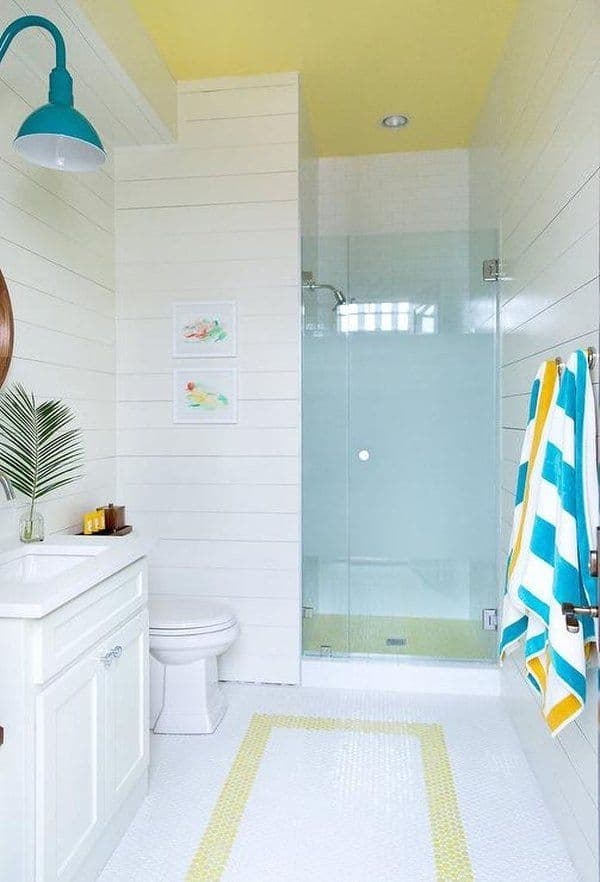 It is not a big deal to transform the small area in the bathroom into something cool for the kids. Install some storage. This will give your kids plenty of space to keep their bathroom essentials organized. To create an airy and spacious feel, consider the white painting and complement it with the blue hint for a fresher ambiance. These will make the bathroom functional while also attractive for the kids.
2. Nautical Theme Bathroom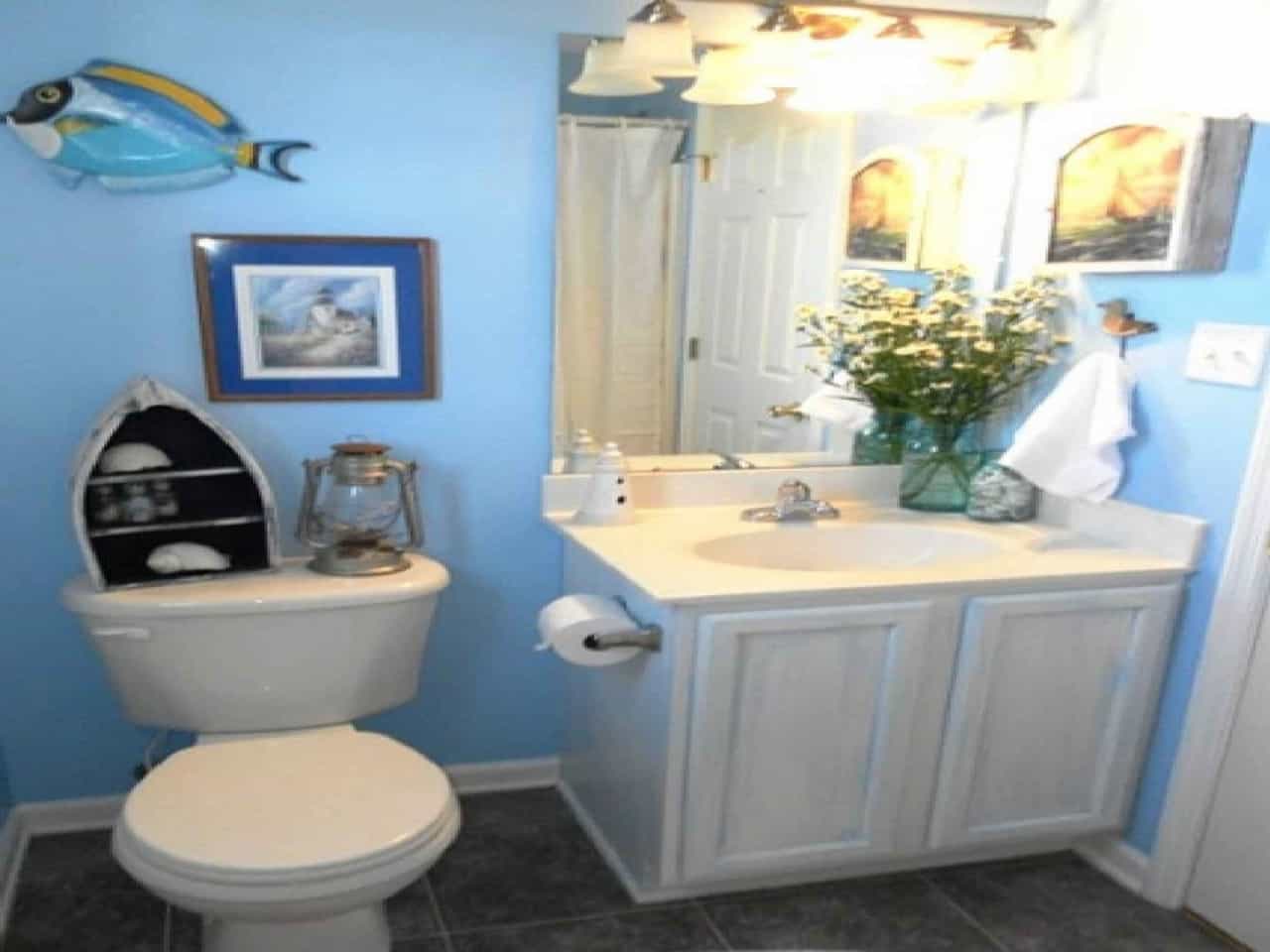 A nautical theme is a great option for a kids' bathroom, as it is both playful and chic. To get started, choose a color palette of navy blue, white, and red. Then, look for nautical-themed accessories, such as ship wheels, anchors, and life rings. You can also add some maritime-inspired wall art, like whale paintings or lighthouse photographs. Finally, don't forget the details! Add coordinating towels, bathmats, shower curtains, and even toilet seat covers to complete the look.
3. Install the Wooden Shelves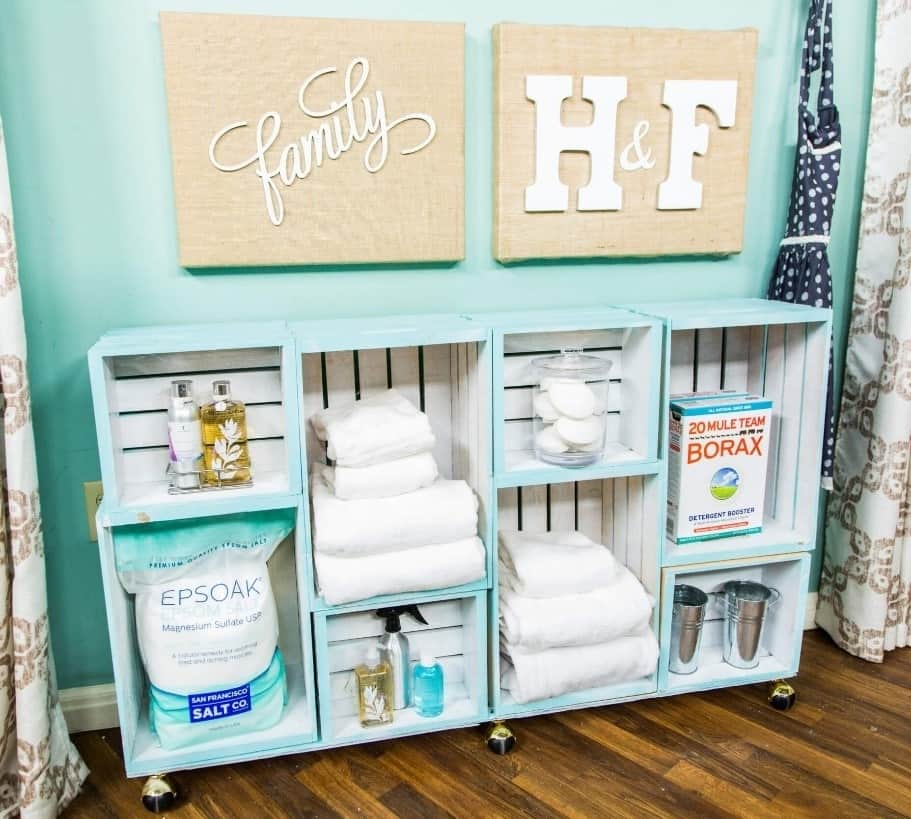 Installing the shelves to the bathroom will give your child a place to put their towel and other items after they finish bathing. It will also help to keep the bathroom tidy and organized. If you have more than one child, you can even label the shelves so that each child has their own designated space.
In addition to making cleanup easier, this can also help to prevent arguments over whose towel is whose. Adding wooden shelves to your bathroom is a simple and effective way to make life a little easier for both parents and kids.
4. The Blue Color Tile Flooring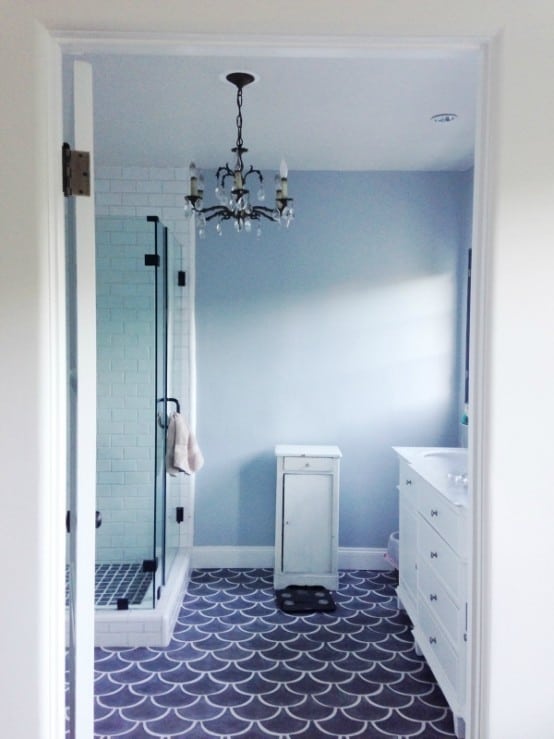 Tile flooring is one of the best ways to incorporate blue into your bathroom design. If you have young children, blue tile can help create a peaceful and serene space for them to enjoy. If you have older children, blue tile can add a pop of color and personality to their bathroom. In either case, blue tile flooring is an excellent way to add both function and style to your child's bathroom.
The best thing about blue tile flooring is that it's super easy to keep clean. You can just sweep or mop it and the dirt and grime will come right up.
5. The White and Blue Tiles Bathroom For A Fresher Feel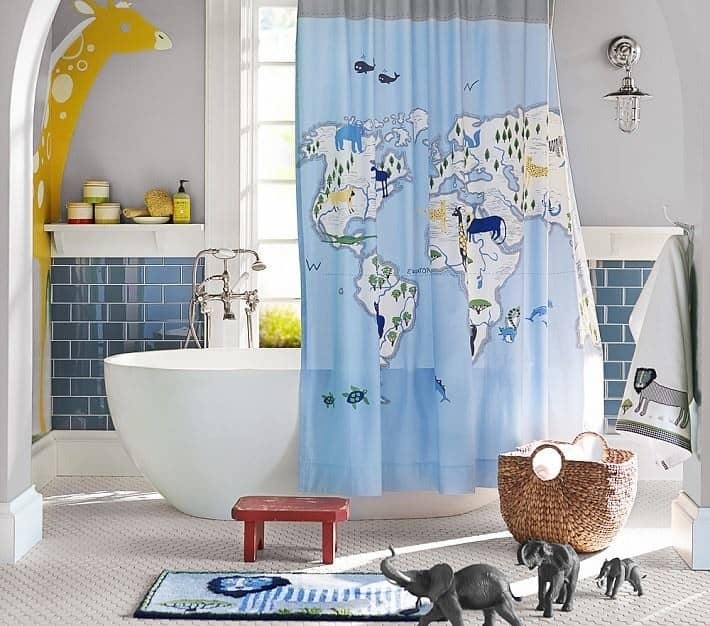 Painting the kids' bathroom white and blue is a great way to give it a fresh, new look. And it's also a great way to keep the space looking clean and uncluttered. Plus, white and blue are two of the most popular colors for kids' bathrooms. If you want to add a little bit of color to the space, you can always add some accent tiles in a brighter color. Or, you can paint the walls white and blue and then add some brightly colored towels, shower curtains, and rugs.
6. Add the Decorative Piece to the Kids Bathroom
One of the easiest ways to add personality to a kids' bathroom is with fun and colorful accessories. Think bright towel sets, patterned shower curtains, and playful sink skirts. And don't forget those all-important finishing touches like wall art, bath mats, and wastebaskets. By choosing pieces that reflect your child's interests and sense of style, you can create a bathroom that's both unique and personal.
7. Towel Rack Ideas for Kids Bathroom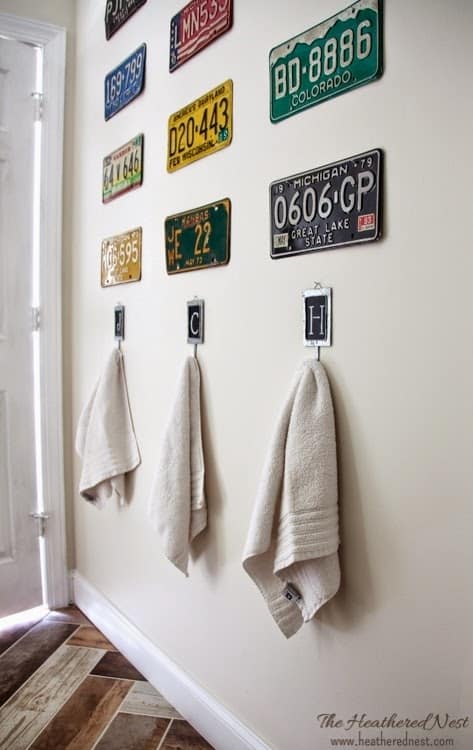 Opt for installing a hook on the back of the door. This is a great place to hang wet towels or robes after baths. If you have multiple kids sharing a bathroom, you can also use hooks to keep towels separated. Simply assign each child their own hook and train them to hang their towel there after use.
You can also use decorative hooks to add a bit more personality to the room.
8. Add The Pull-out Step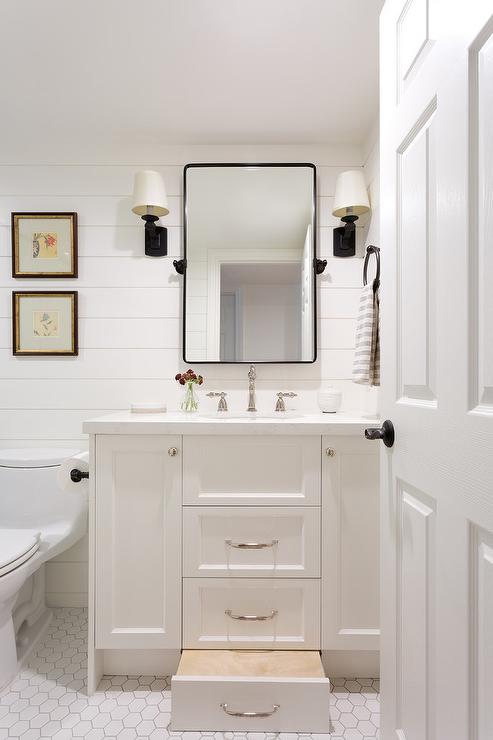 Slippery floors and sharp edges can make even the most cautious child slip and fall. That's why it's important to take some extra steps to childproof your bathroom. One simple way to do this is to add a pull-out step. This way, kids can reach the sink without having to stand on their tiptoes. Plus, it provides a stable surface for them to brush their teeth or wash their hands. And when they're done, they can just push it back under the sink, out of sight.
9. Bring in The Fun Shower Curtain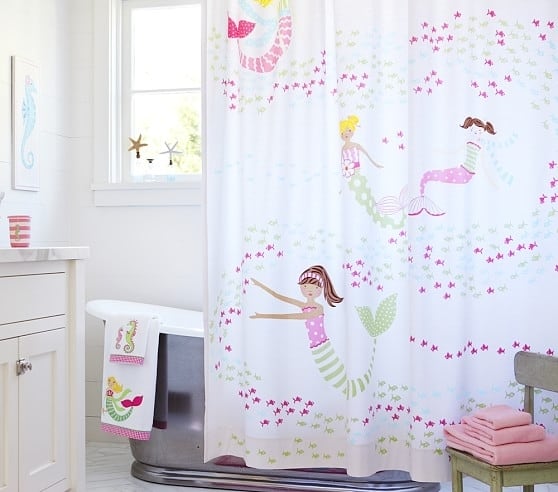 A cute shower curtain is a great way to brighten up the space and make it more fun for kids. You can find shower curtains with all sorts of cute designs, from cartoon characters to animals. Another idea is to use wall decals to add a bit of whimsy to the space.
Kids love animals, so finding a curtain with their favorite animal on it can be a great way to get them excited about bath time. You can also find curtains with fun patterns or colors that will make the experience more visually stimulating for your kids.
10. Black And White Kids Bathroom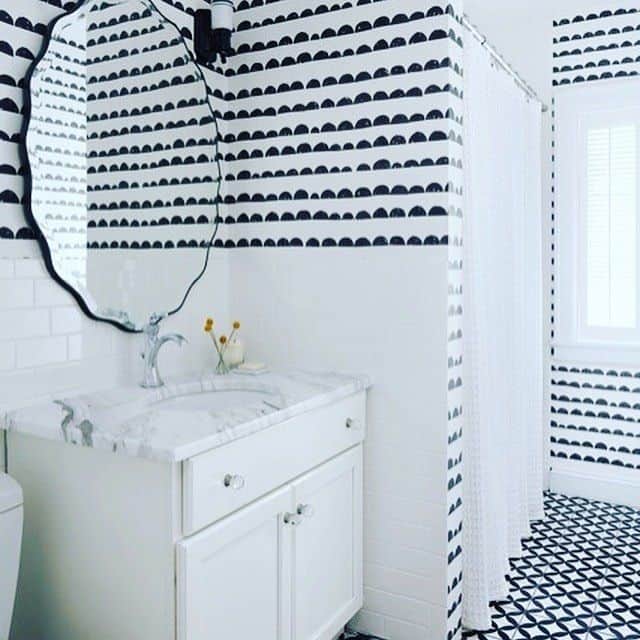 A black and white color scheme is the perfect way to achieve both of these goals. Plus, it is a look that can easily grow with your child as they get older.
This classic combo is not only stylish, but it can also be very versatile. For a fun and funky look, try bold patterns or graphic prints. For something more whimsical, consider adding playful accents like flowers or stars.
11. Infuse The natural Accent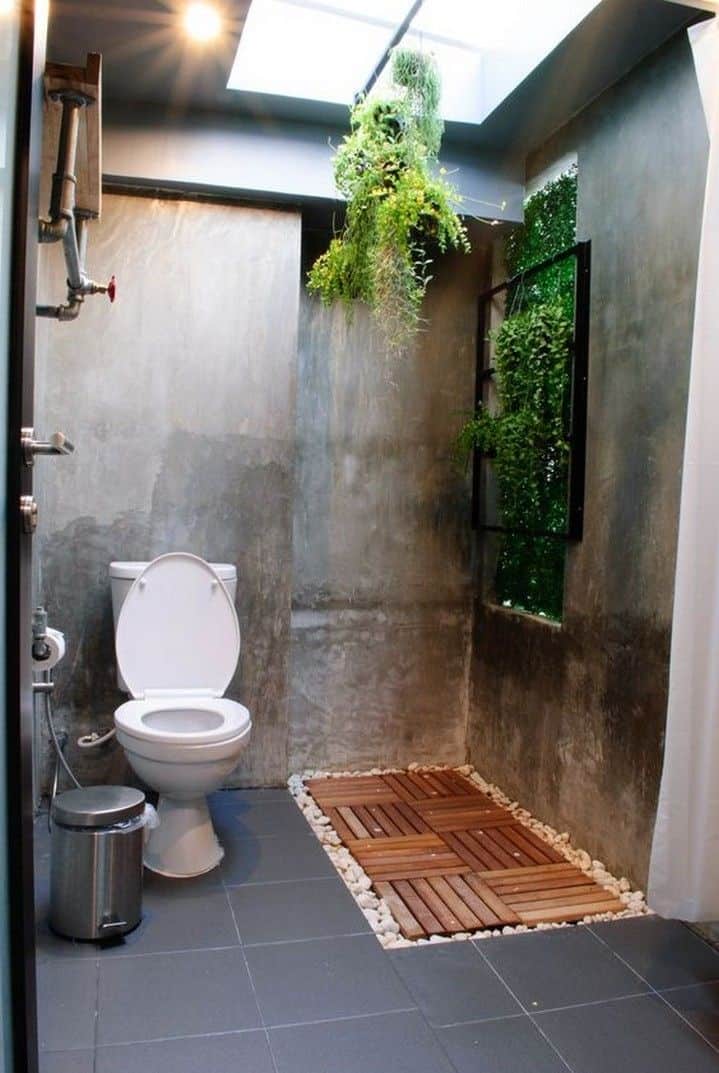 If you're hoping to infuse a natural accent into your child's bathroom, consider using some of these ideas. Incorporate earth tones into the color scheme, add some greenery with potted plants or wooden deck, and use stone or wood accents to bring a sense of the outdoors inside. You can also bring in natural light with skylights or large windows. With a few simple tweaks, you can create a kids' bathroom that feels like an extension of nature.
12. Put Some Storage Baskets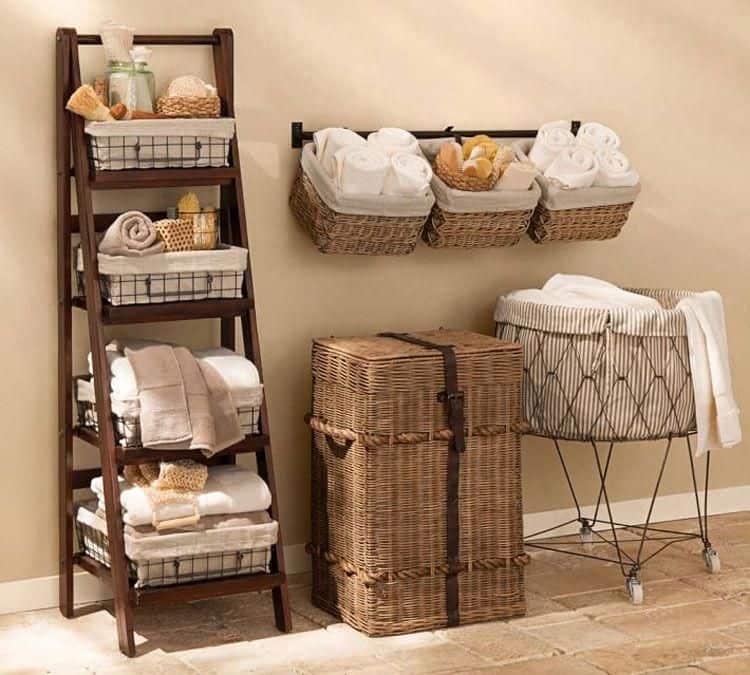 One of the best ways to keep the bathroom organized is to invest in some storage baskets. Baskets are ideal for holding everything from rolled-up towels to shampoo bottles. And, because they're usually made of durable materials like wicker or plastic, they're easy to keep clean. Plus, most baskets come with lids, so you can tuck away any clutter out of sight.
13. Install The Open Shelving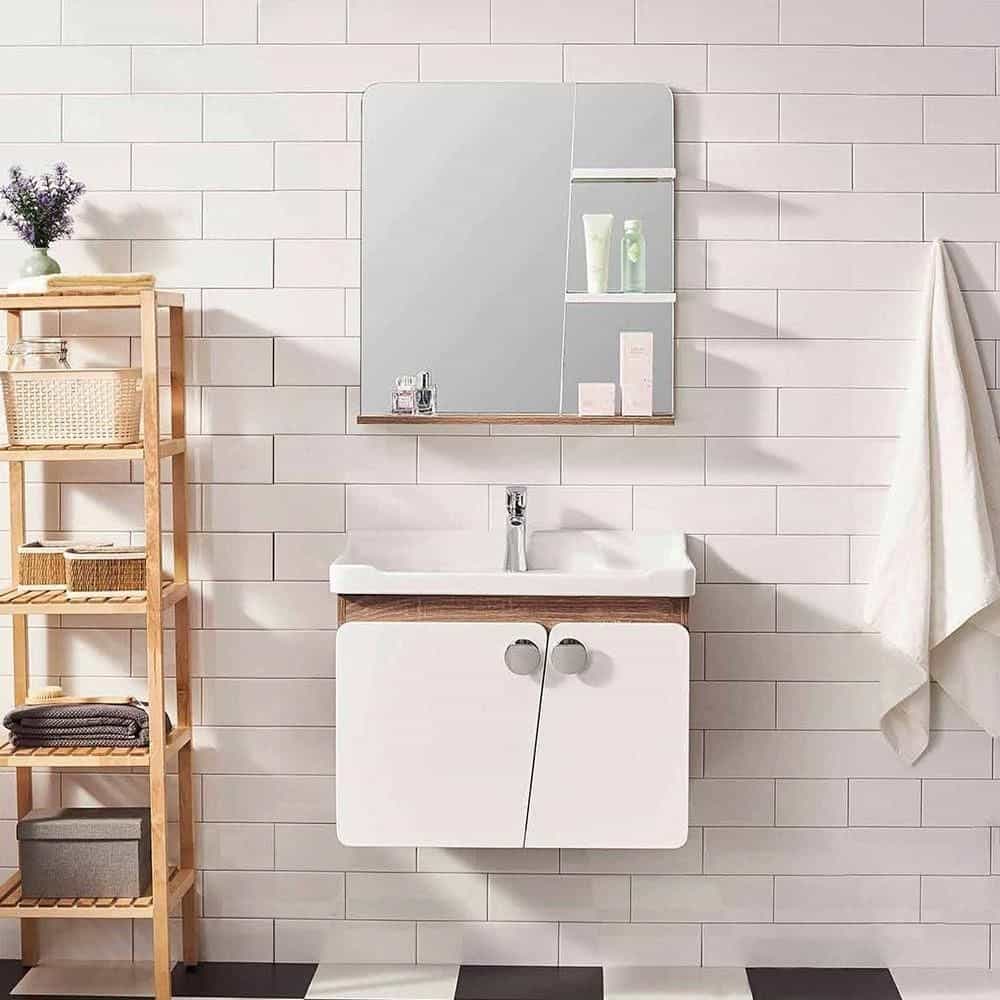 This type of shelving is ideal for storing towels, shampoo, soap, and other bath essentials within reach. Open shelving also makes it easy to keep the bathroom tidy, as you can simply put everything away at the end of each bath. Plus, it can make bath time a lot more fun if they have their favorite toys and books within easy reach. So ditch the enclosed cabinets and opt for some open shelving instead.
14. Use The Bright Colors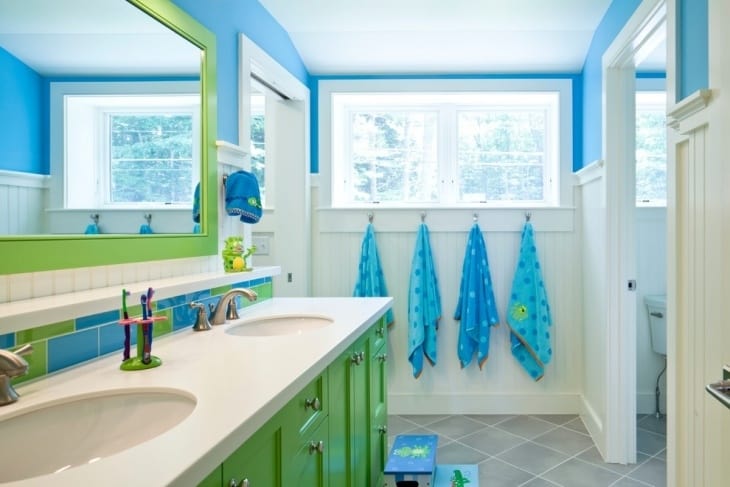 Using bright colors in their bathroom can make it a fun and exciting space for them. Plus, it can also help to make the space feel larger and more open. Some great bright colors to consider using include yellow, orange, pink, and green. You can use these colors on the walls, floors, or even in the fixtures and furnishings. Just be sure to balance the colors so that the space doesn't feel too overwhelming.
15. Make A Splash With Wallpaper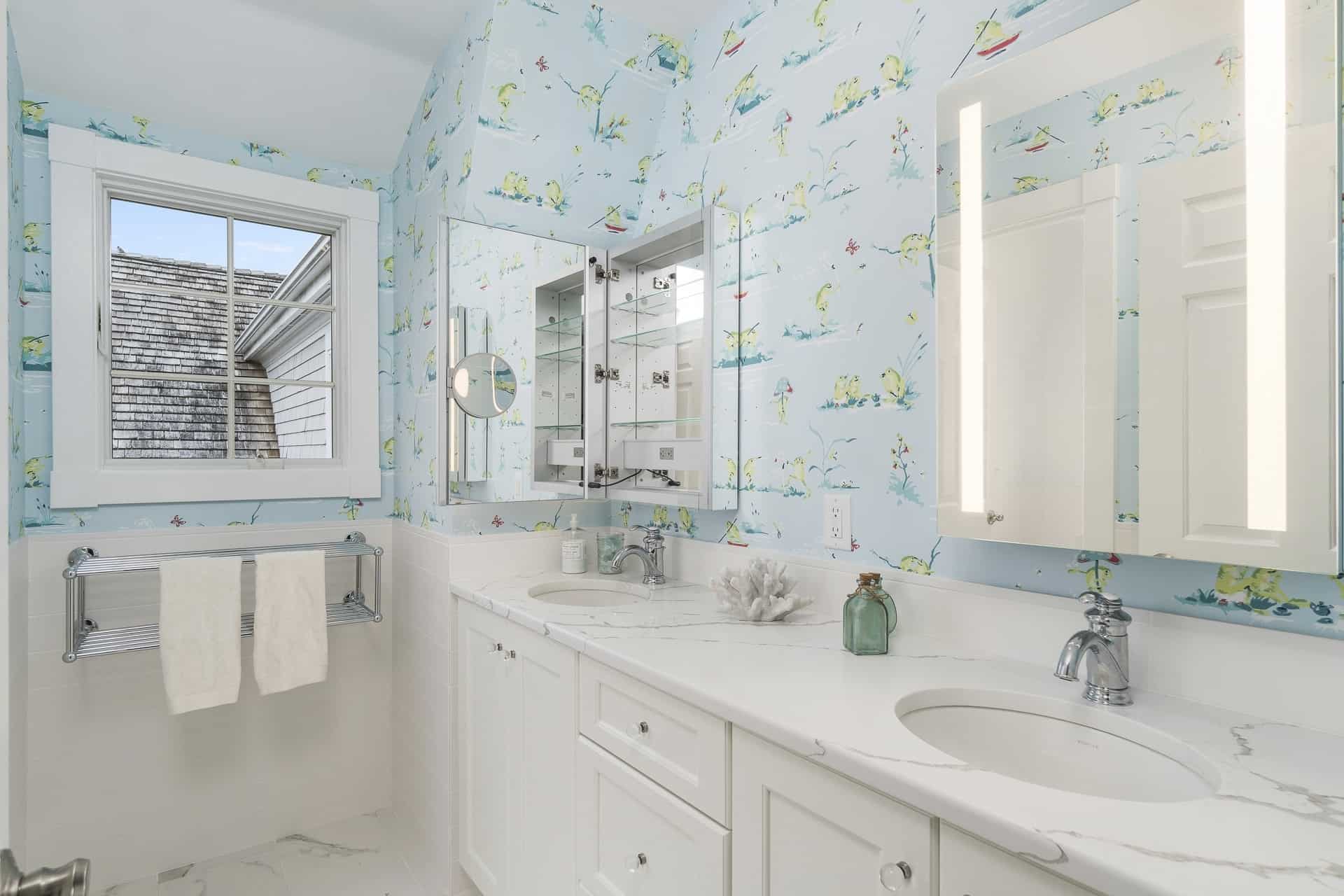 Bathroom wallpaper is a great way to inject personality into this often overlooked room, and there are plenty of kid-friendly options to choose from. If you want to keep things neutral, opt for a patterned wallpaper with splashes of color. Or go all out with an underwater mural or cartoon characters.
16. Create Pop Of Color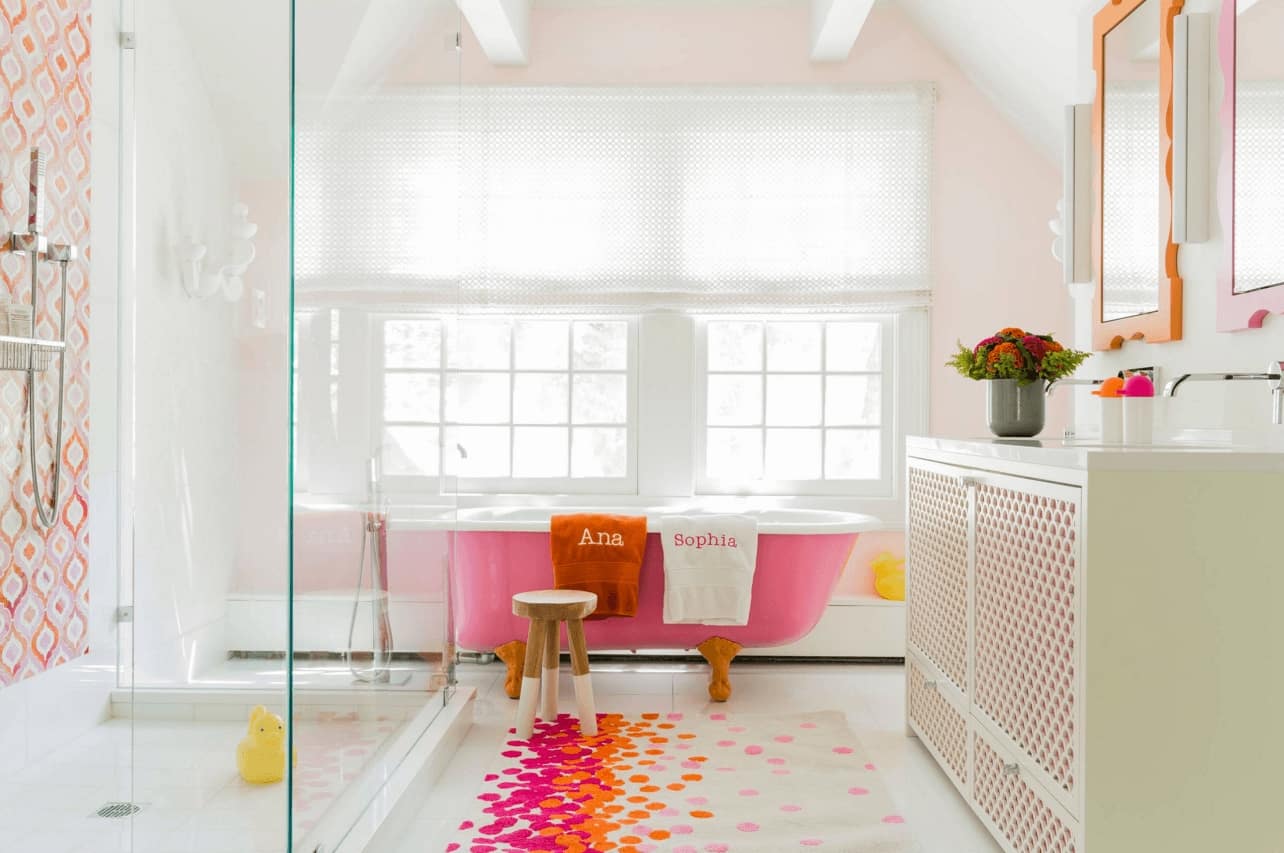 Adding a pop of color can really brighten up the room and make it feel more fun and inviting. Whether you paint an accent wall or add bright towels or accessories, a little bit of color can go a long way. Paint the walls with bright, bold colors and hang some fun artwork. You can even frame some of your kid's drawings to hang on the wall.
17. Opt For Funky Lighting Fixtures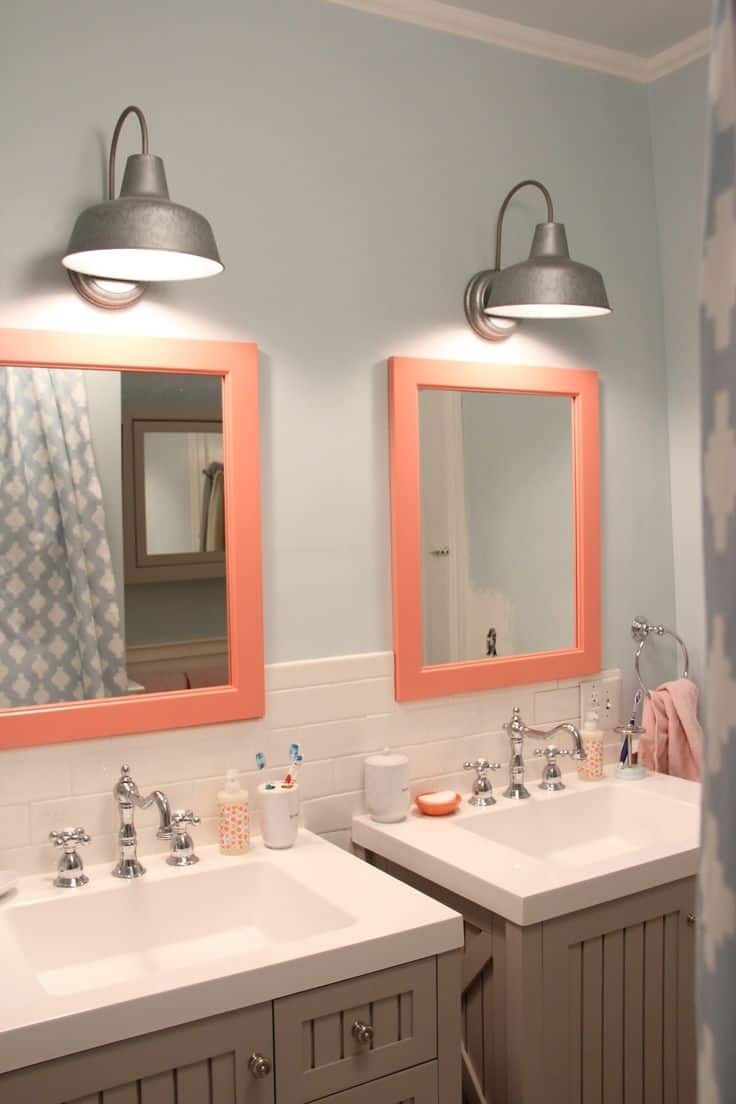 Opt for funky lighting fixtures that will make your little ones want to stay in the tub for hours. Waterproof options are available so you don't have to worry about safety issues. You can also go for dimmers to create a relaxing ambiance when it's time to get out of the tub and into bed. Add a few rubber ducks or other bath toys and let your kids enjoy their new bathroom oasis.
18. Add A Bold Rug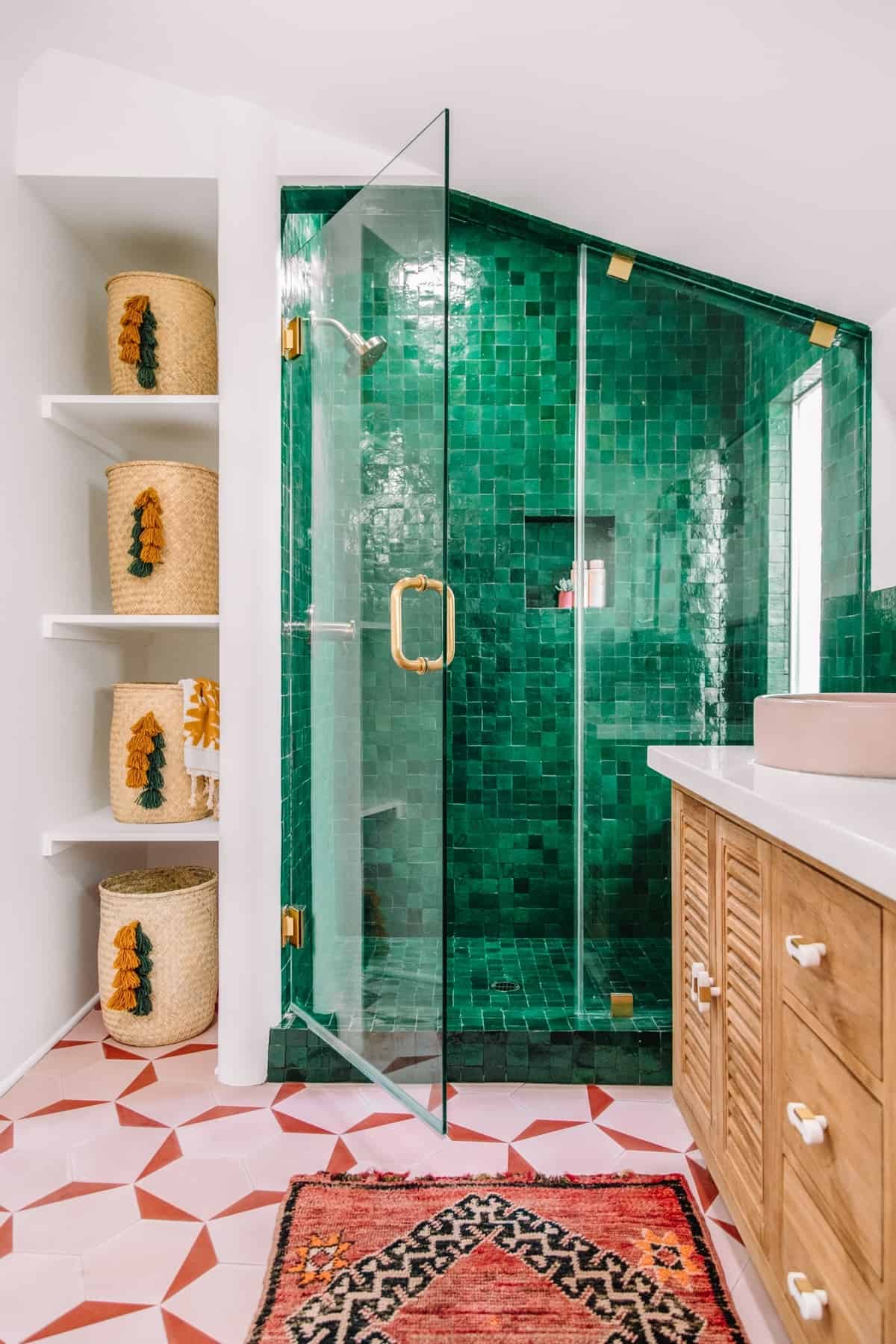 One of the easiest ways to add personality to a bathroom is with a bold rug or mat. Kids rugs come in all sorts of fun designs, from geometric shapes to animal prints. A rug is a great way to add color and pattern to the room, and it can also help protect your floors from wet feet.
Another great way to personalize a bathroom is with whimsical accessories. You can find all sorts of fun towels, soap dispensers, and toothbrush holders in kid-friendly designs. Towels are a great way to add color to the room, and they can also be used to help keep things tidy. Soap dispensers and toothbrush holders can help kids stay organized, and they'll love the fun designs.
19. Pink Kids Bathroom Idea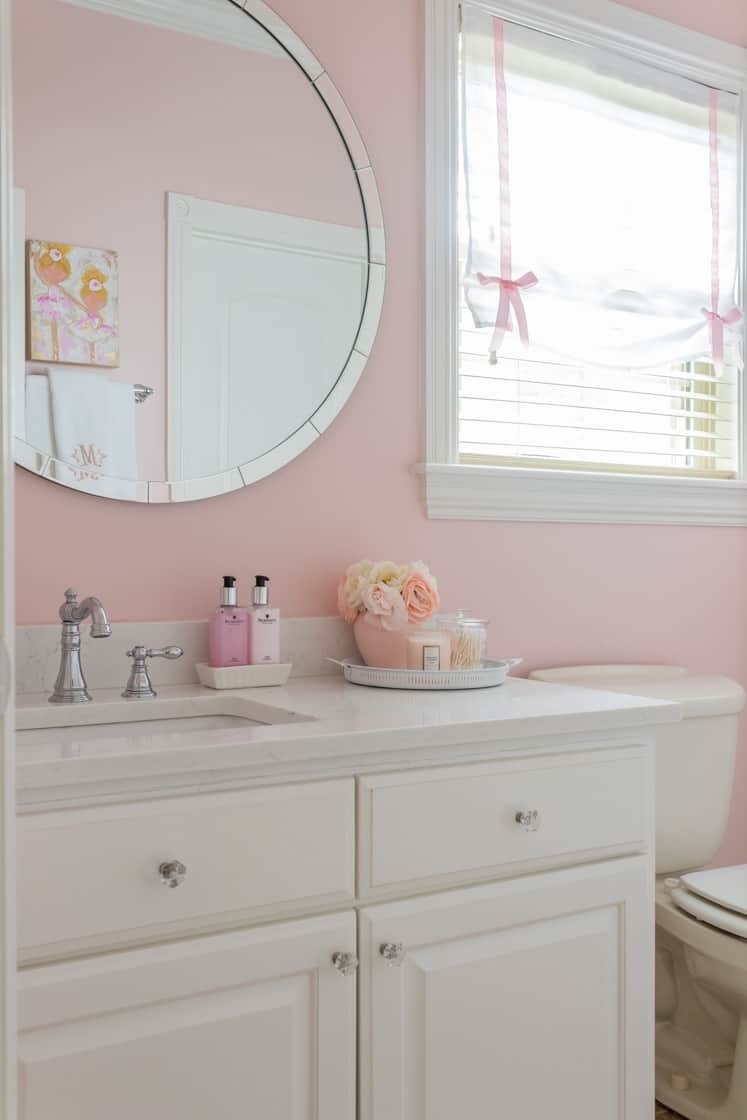 A pink kids' bathroom can be lots of fun. Use a white base color and add pink accents. Pink towels, a pink shower curtain, and even a pink rug can all help to create a fun and festive atmosphere. For added effect, consider adding a few brightly colored toys or stuffed animals. If you really want to go all out, consider painting the walls pink as well. However, keep in mind that too much pink can be overwhelming, so be sure to use it sparingly.
20. Install An Eye-Catching Lighting
This will add personality and interest to the room, and it can also be used as a nightlight. Choose a fun and funky design that your child will love, or opt for a more classic look that will coordinate with the rest of your home's decor. Another great option is to install a dimmer switch, so that the light can be adjusted to create the perfect ambiance for bath time.
You can also find kids' bathroom lighting fixtures that feature fun themes, like sea creatures or transportation-themed lights. These make bath time even more enjoyable for little ones, and they'll love watching the different colors and designs as they drift off to sleep at night.
21. Add A Unique Mirror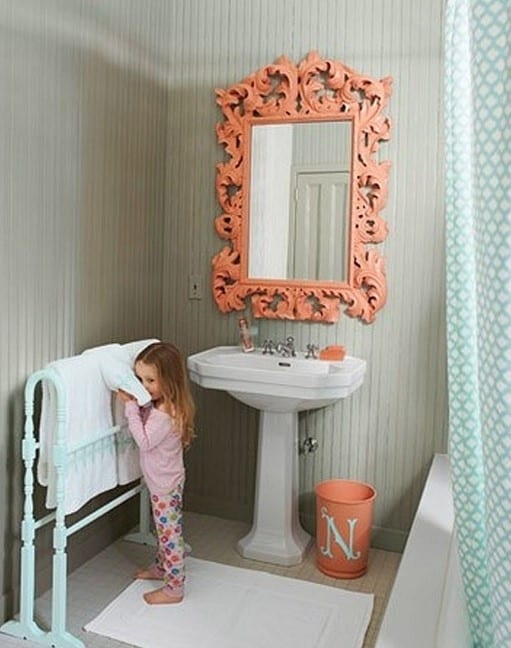 A well-placed mirror can help to make the space feel larger and more inviting. It can also be a great way to add a touch of personality to the room. Plus, it's the perfect place for kids to check out their reflection before they start their day.
Mirrors are also practical, helping kids to brush their teeth and hair. Plus, they can be a great way to teach kids about hygiene habits like handwashing.
22. Choose Patterned Bathroom Floor Tiles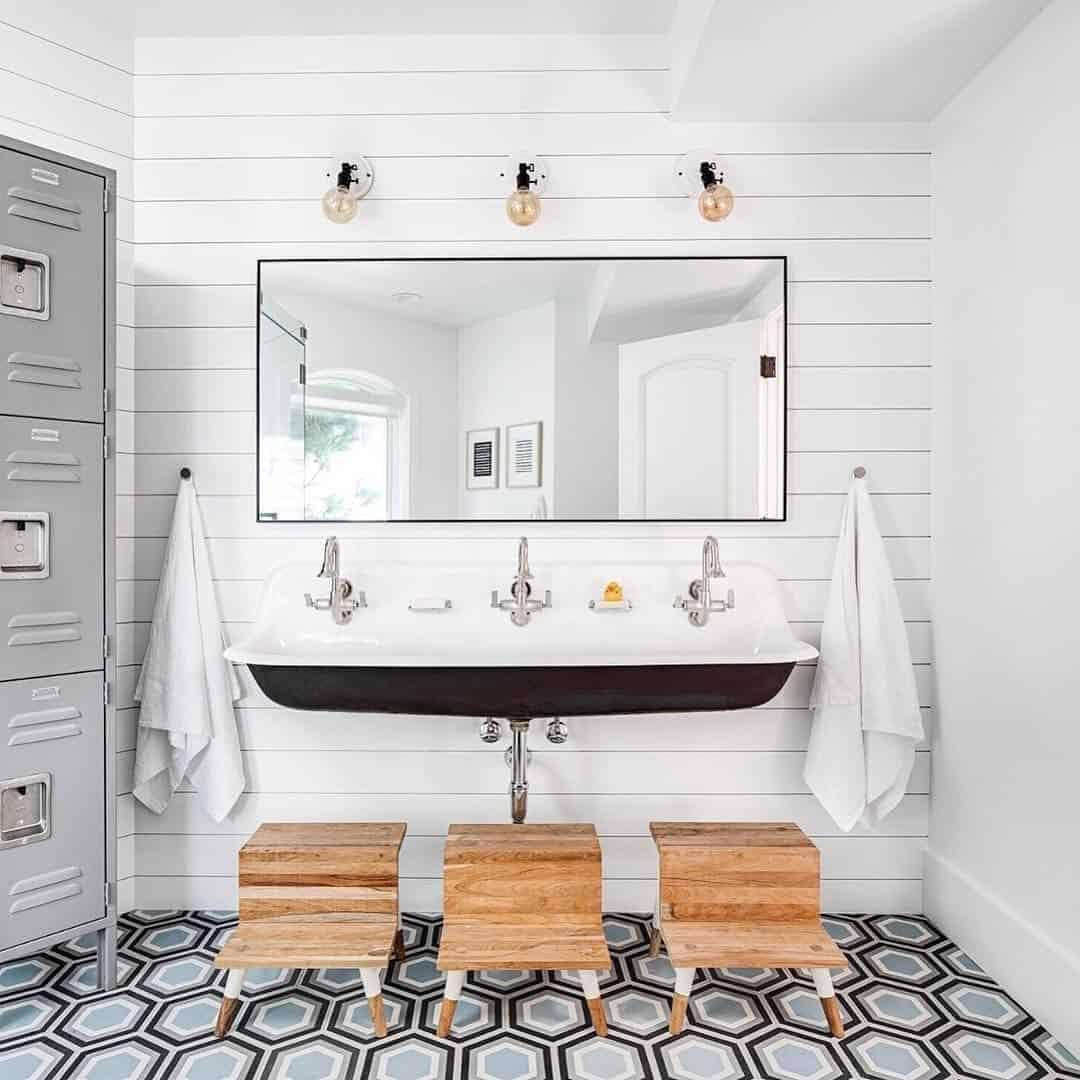 Patterned floor tiles are a great option for a kids bathroom because they are stylish and easy to clean. Plus, they can help to create a fun and vibrant space that your child will love. Patterned floor tiles come in a wide range of colors and styles, so you should have no problem finding a design that coordinates with the rest of your bathroom décor. And, if you choose tile that is durable and easy to care for, you won't have to worry about replacing it anytime soon.
23. Install An Eye-Catching Wallpaper Mural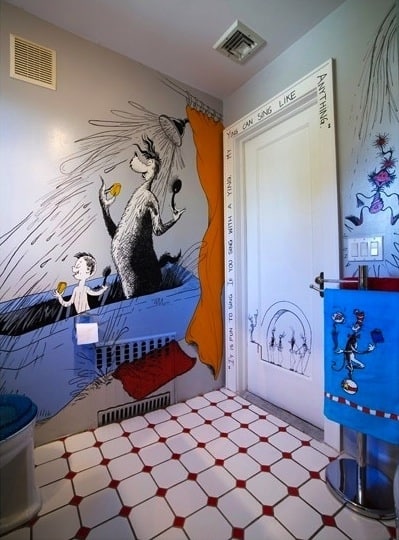 These murals and decals are easy to clean and they can brighten up even the drabbest of bathrooms. In addition, they can help to create a fun and inviting space for your kids to enjoy. Another great idea for the bathroom is to install shelves or cabinets that are at a child's level. This will make it easier for them to reach their towel or washcloth without having to ask for help. Finally, don't forget to put out a few toys or books that your kids can enjoy while they are in the bathroom.
24. Add A Cool Sink And Faucet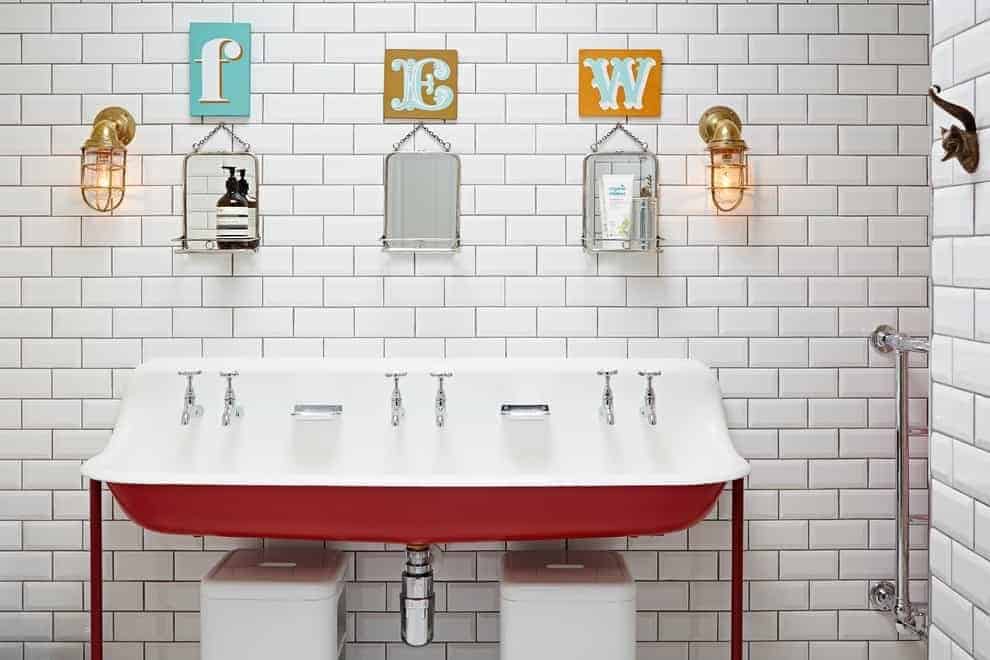 A simple pedestal sink can be easily transformed with a few coats of paint or by adding some fun decals. For something a little more unique, try adding a vessel sink in a fun shape or color. If you really want to make a statement, go for a waterfall faucet. Not only do they look amazing, but they'll also make washing hands more fun.
25. Paint The Bathroom Walls Or Ceiling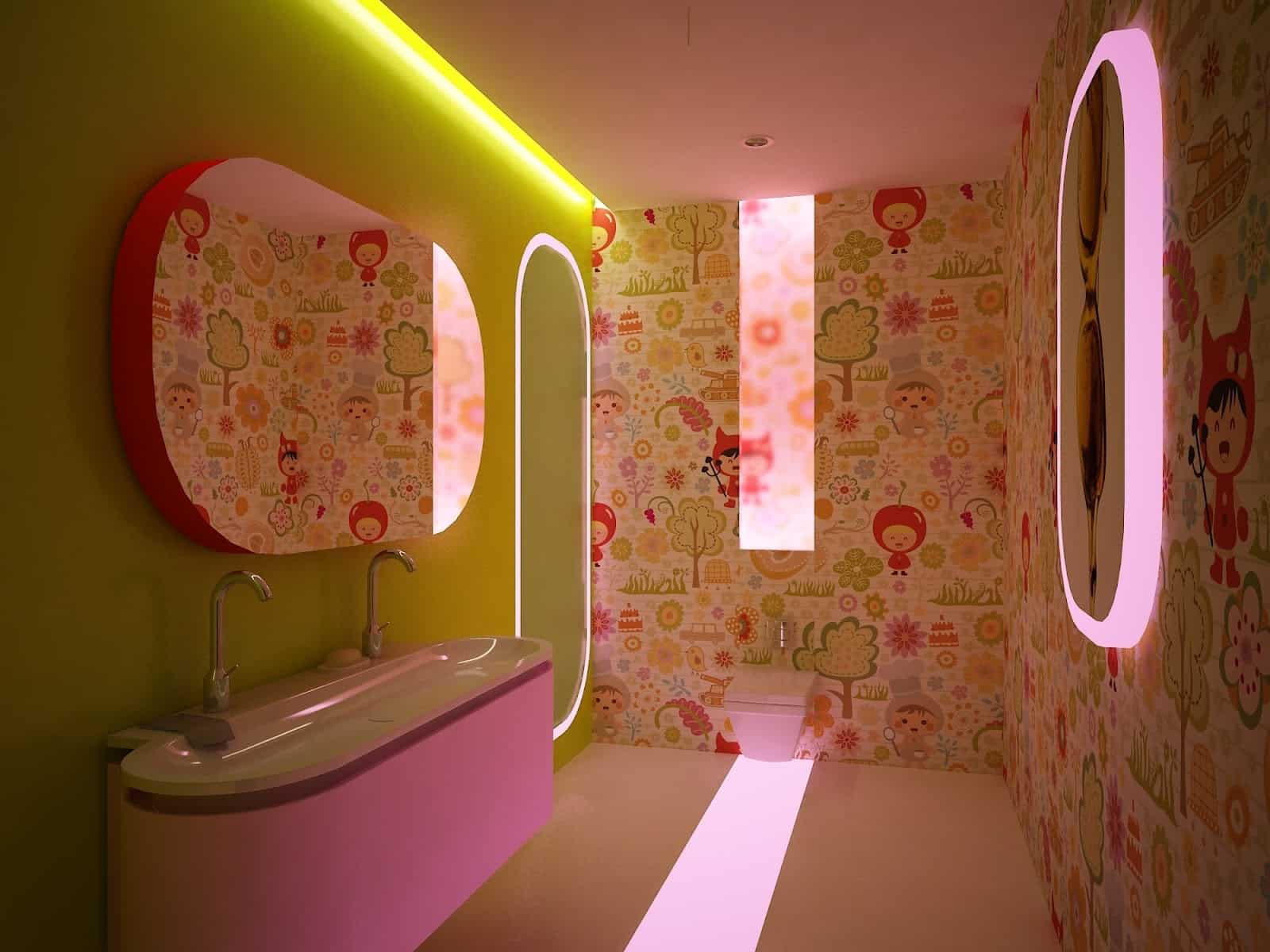 One of the simplest ways to update the room is to repaint the walls or ceiling. A fresh coat of paint can brighten up the space and create a fun new look that kids will love. You can also use paint to create playful patterns or murals on the walls. Another great way to add personality to the room is to hang artwork or photos at kid-friendly heights. And don't forget about storage! Hooks, baskets, and shelves are all great ways to keep towels, toiletries, and toys off the floor and within reach.
26. Include Plenty Of Storage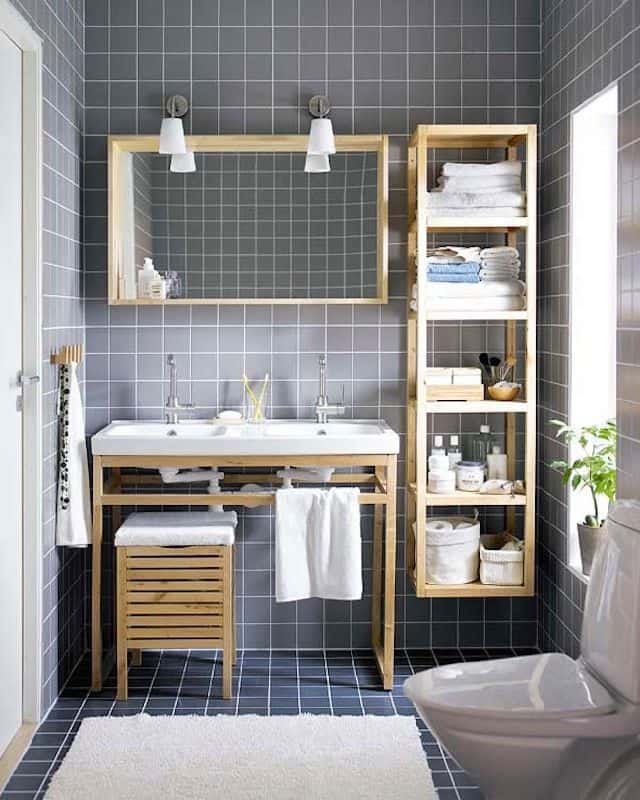 Toys, toiletries, and clothes can all end up strewn about the floor, making it difficult to keep the space clean. One of the best ways to combat this problem is to include plenty of storage in your design. A good place to start is with a built-in shelving unit. This will provide a designated spot for all of those small items that tend to get lost in the shuffle.
You can also add hooks to the back of the door for hanging towels and robes. If your bathroom is on the smaller side, then you might want to consider a pedestal sink instead of a traditional vanity. This will free up some valuable floor space, allowing you to put other storage solutions into play.
As a final note, we hope you enjoyed these delightful and easy-to-follow tutorials on some great kids bathroom ideas. We're certain that with just a little bit of effort, you can create a fun and relaxing space for your children (and yourself!) to escape to when the day is done. If you put in a little extra love, who knows – maybe your kiddos will even want to take showers or baths in their own special bathroom.