When you don't have a lot of space, every square inch counts. That's why folding tables are such a great solution to deal with that.
They can be used for a variety of purposes, and when you're done with them, they can be easily stored away, which makes your room way bigger.
In this blog post, we will provide 20 folding table ideas for when you're short on space. Whether you need a table for dining, portable workstation, or crafting, there is sure to be an idea here that will work for you!
1. Made From Plywood Material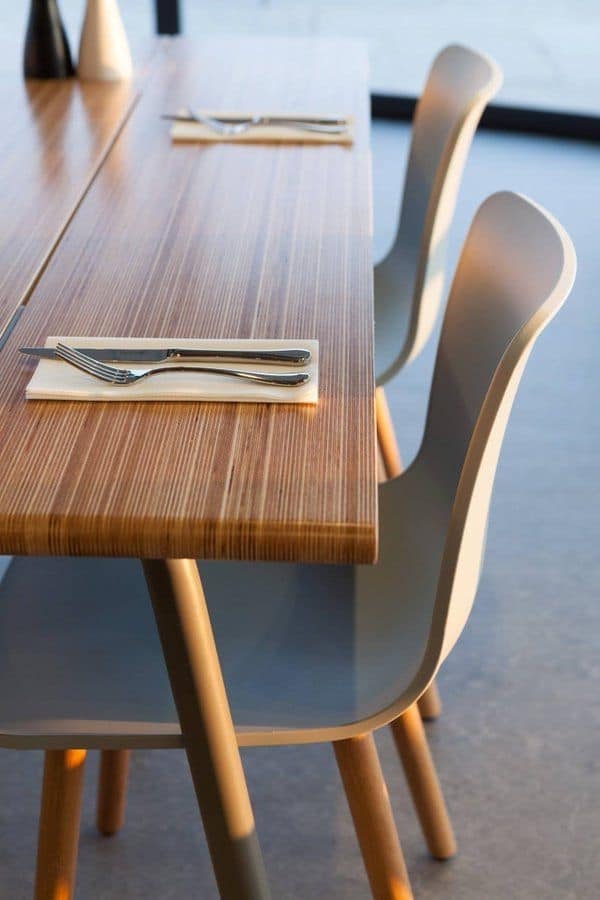 This is a great table to have on hand when you need extra seating or surface space. It folds flat for easy storage, and can be easily made with a few inexpensive supplies.
For this folding table project, you will need:
1/2″ plywood
1×4 lumber
Dowel rods
Wood glue
Clamps
Drill
Circular saw
2. The Minimalist Foldable Table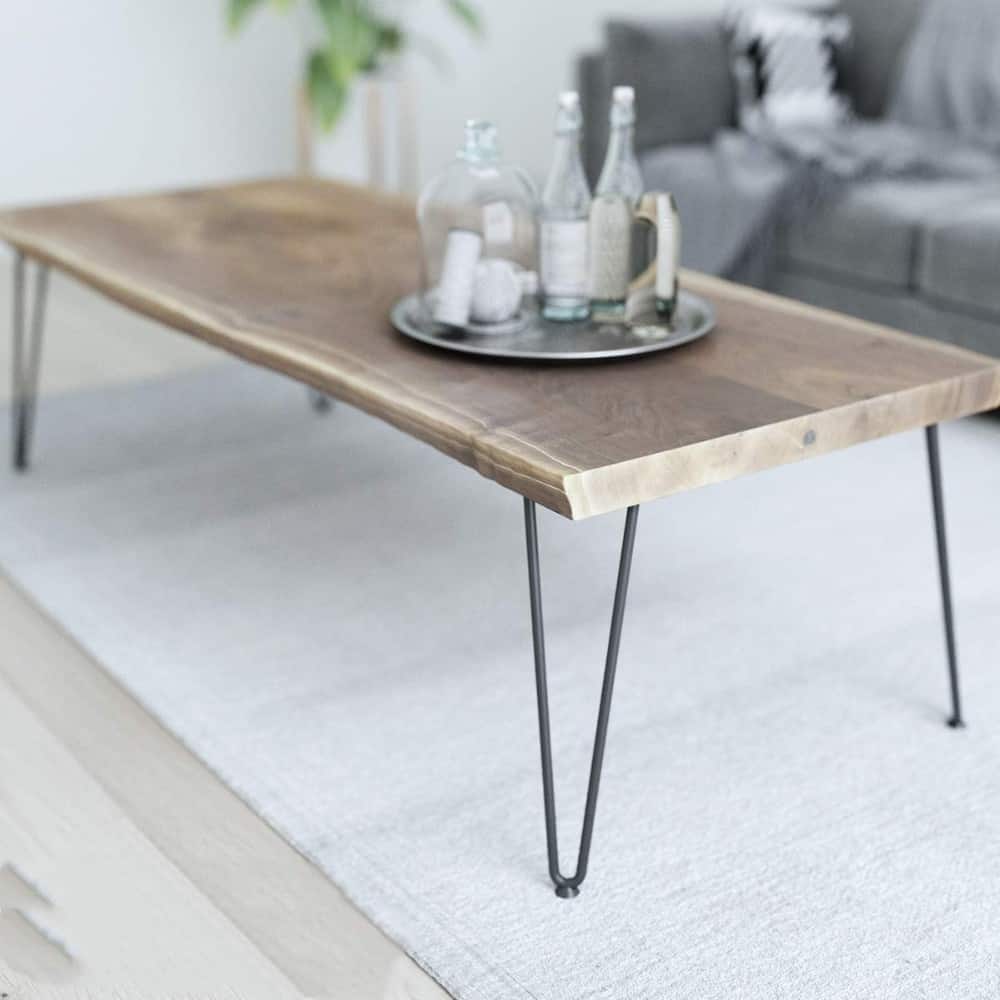 It's made from plywood and hairpin legs, and it folds up, so you can easily tuck it away when you're not using it. Plus, the natural wood finish will add a warm and inviting touch to your space. It will make a statement to your living space without many works.
What you will need:
Plywood
Hairpin legs
Sandpaper (optional)
Stain or paint (optional)
Polyurethane (optional)
Tools:
Circular saw or jigsaw
Drill and drill bit set
Tape measure or ruler
Square or level
3. DIY Projects: Industrial Table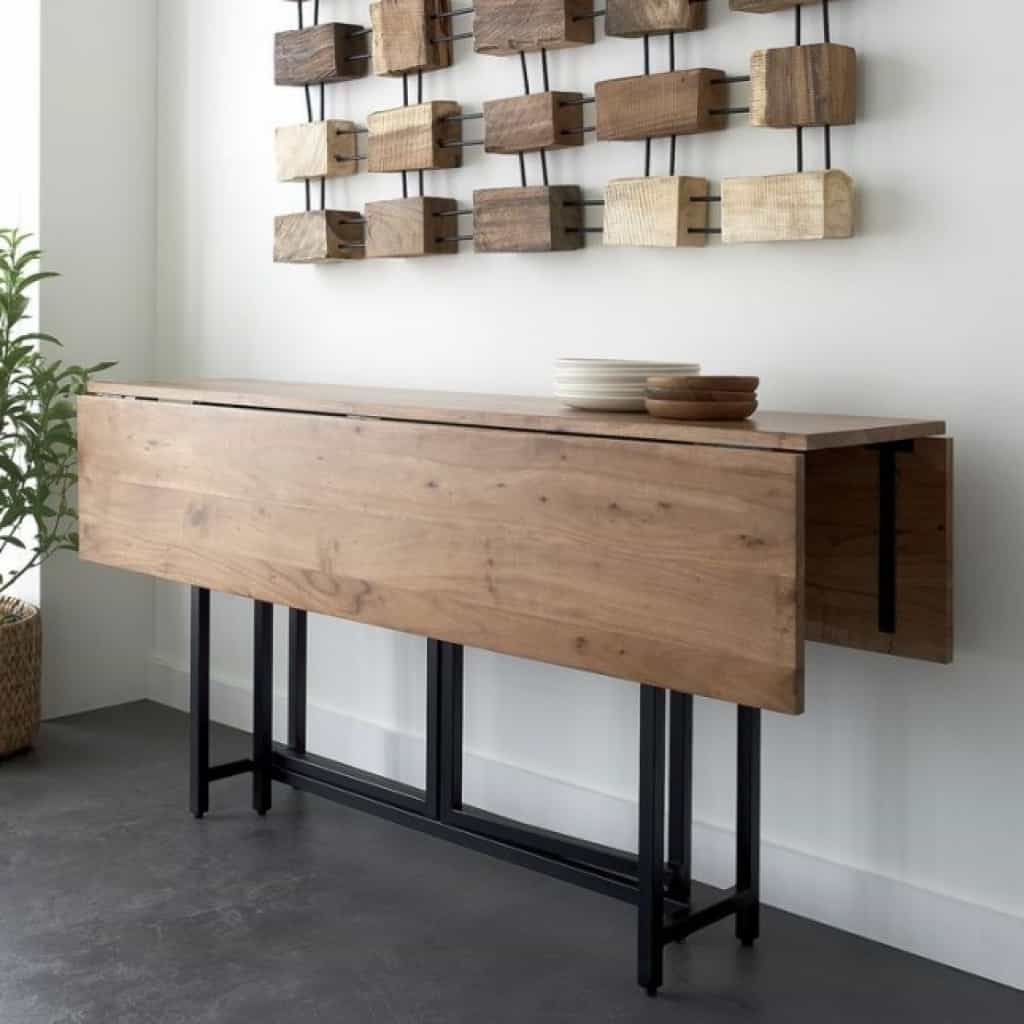 This project is simple and inexpensive to make, and will add a touch of industrial chic to any room. To get started, you'll need some basic supplies like wooden boards, screws, hinges, and paint or stain. Once you have all your materials, simply follow the tutorial to put your table together. Then fold it up and tuck it away when you're not using it. This industrial kitchen table will bring in a versatile feature in your living space as well.
4. Paint The Small Folding Table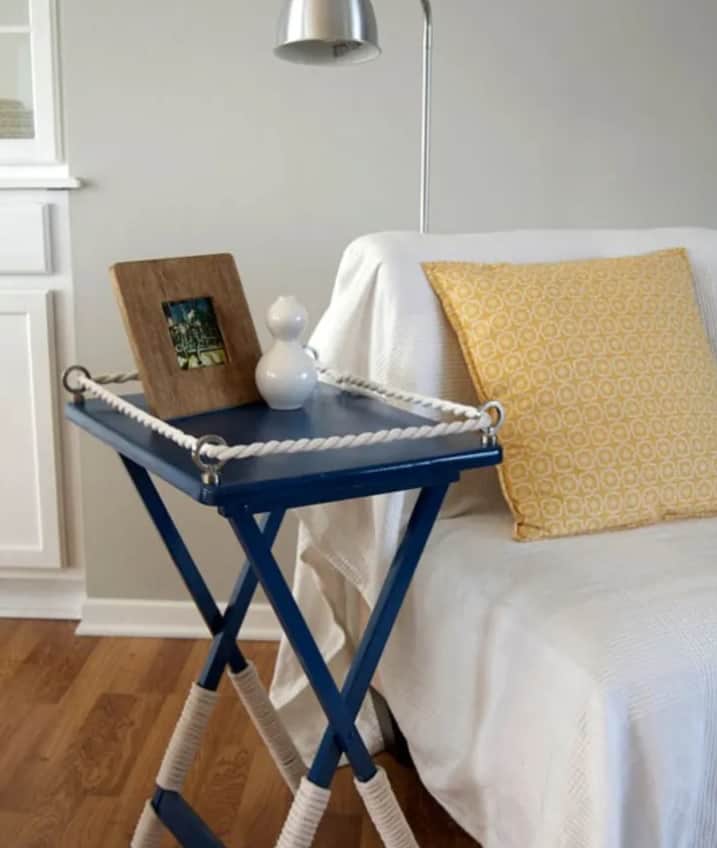 Small folding tables are great because they're so versatile-you can use them as a coffee table, an end table, or even a nightstand. Plus, they're easy to store when you're not using them. One of the simplest DIY folding table ideas is to take the wood and turn it into a folding table.
To achieve this, all you need is wood, some sandpaper, paint or wood stain, and cotton rope. Start by sanding down the wood to make sure the paint or wood stain will go on smoothly. Then, paint or stain the crate in your desired color. Once the paint or stain is dry, attach the rope to the legs. The blue paint and the cotton cope create a nautical ambiance in the living space.
5. Inexpensive DIY Folding Table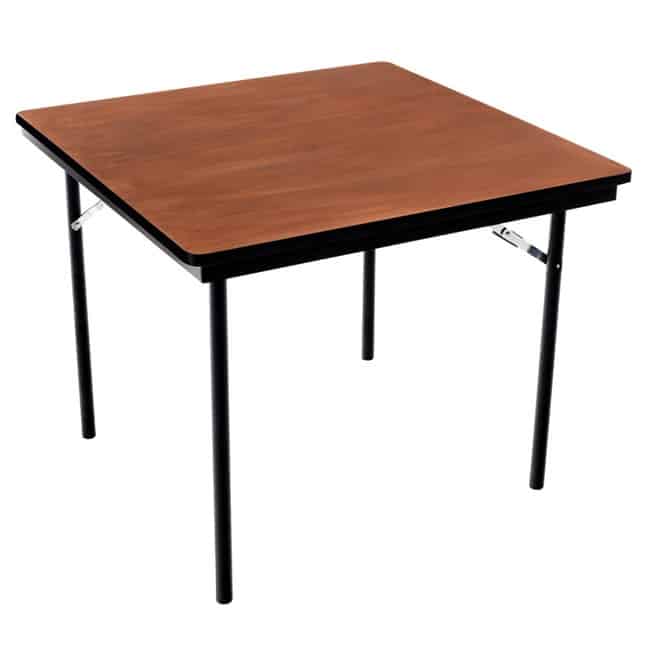 For the budget-conscious DIY-er, consider using plywood to create a simple folding table. If you're looking for something a little more sturdy, try using MDF to construct your table. And for those who want their folding table to make a statement, there are plenty of plans out there for creative and unique tables made from repurposed materials.
Opt for the black legs and the stained tabletop for a better look.
6. DIY Easy Folding Table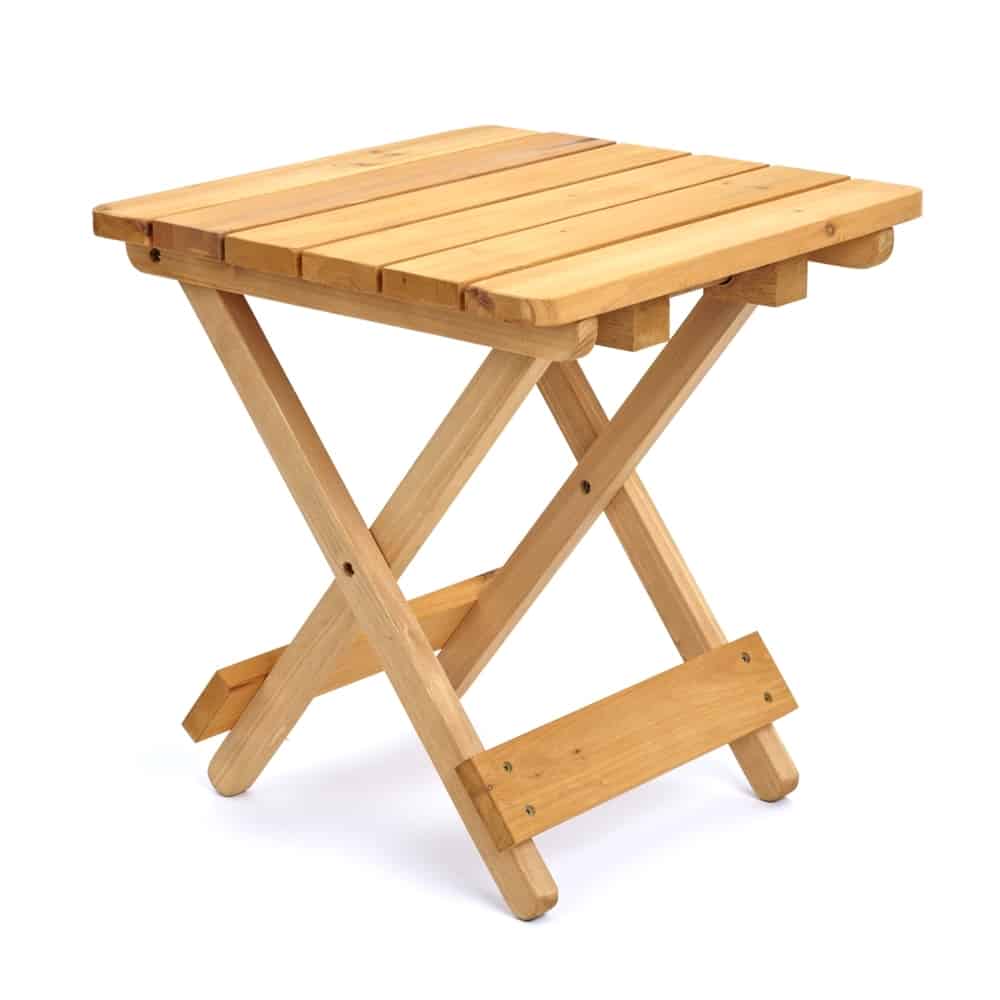 To get started, you'll need a few supplies. Some lumber, some sandpaper, wood glue, clamps, and a drill will get you most of the way there. You'll also need some hardware like screws and hinges. Once you have all of your materials gathered, you can start building your DIY folding table.
7. DIY Folding Table For Kid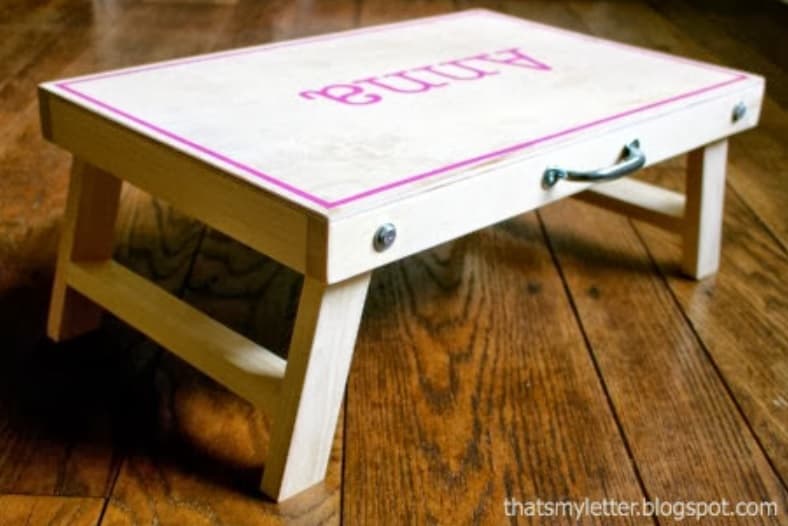 This offers you a perfect feature for your kid. It can act as their homework station, art desk, or even a snack table. The best part is that when they're done using it, you can easily fold it up and store it away. This project requires some basic woodworking skills and knowledge of how to use power tools. But with a little patience and effort, you can easily build this table yourself. Also, you can customize it as you desire.
8. DIY Folding Umbrella Table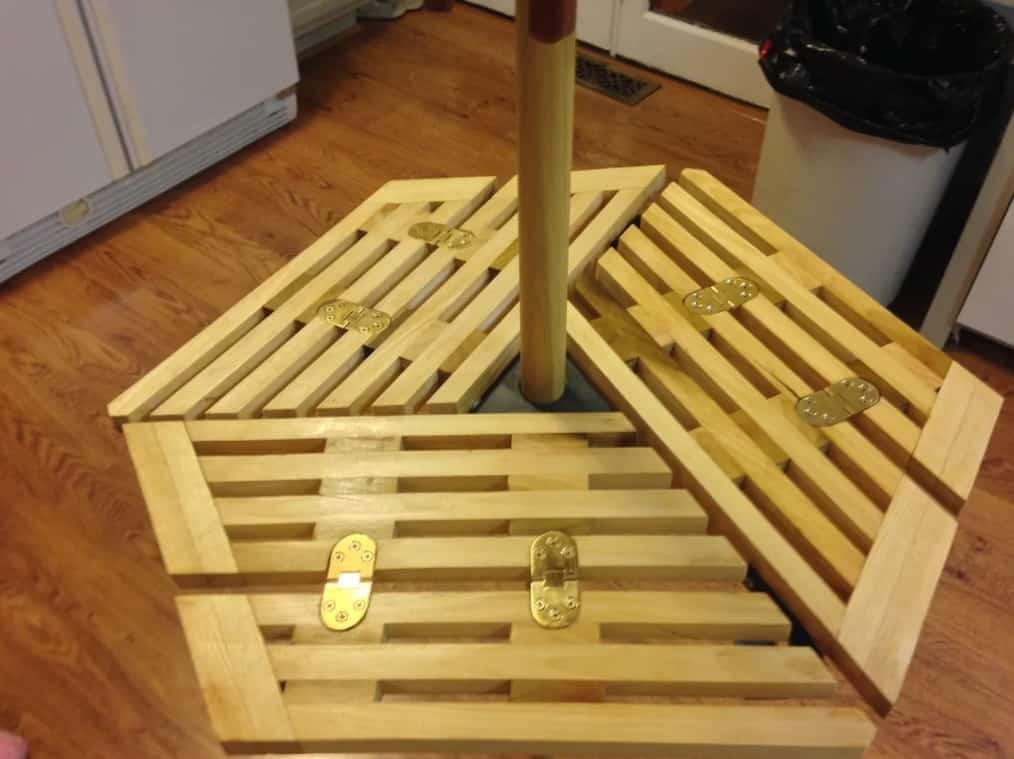 It's a great way to add some extra seating to your home without taking up a lot of space. Plus, it's a great way to show off your DIY skills. This kind of table is easy to make and only requires a few supplies.
To get started, you'll need:
An umbrella
A planter or flower pot
A drill
Screws
Paint or wood stain (optional)
Paint Roller
9. Portable Folding Table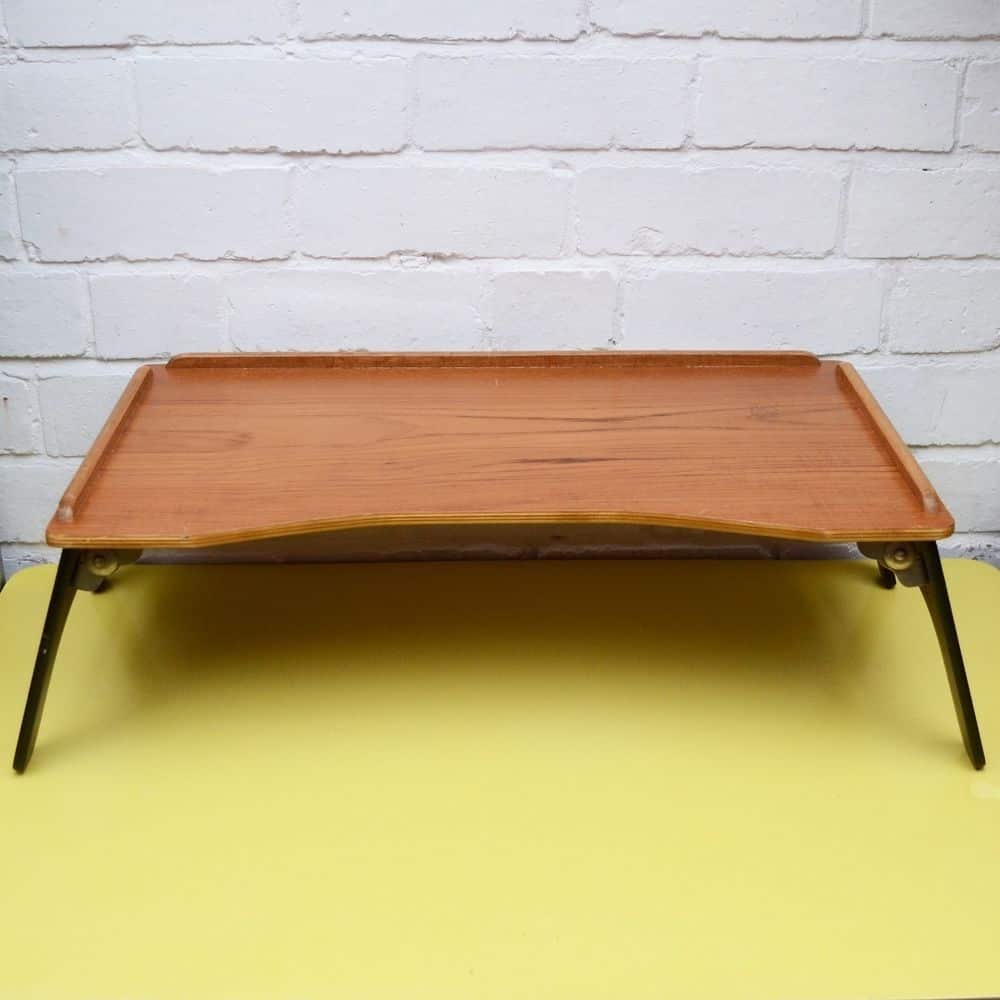 One popular option is to use a plywood as the tabletop. Simply add some legs and hinges, and you've got yourself a sturdy, portable table. This type of table is more stable with the legs. Also, the size is perfect for a portable folding table. You will love how this feature will complement your work while you are moving.
10. Mini Folding Table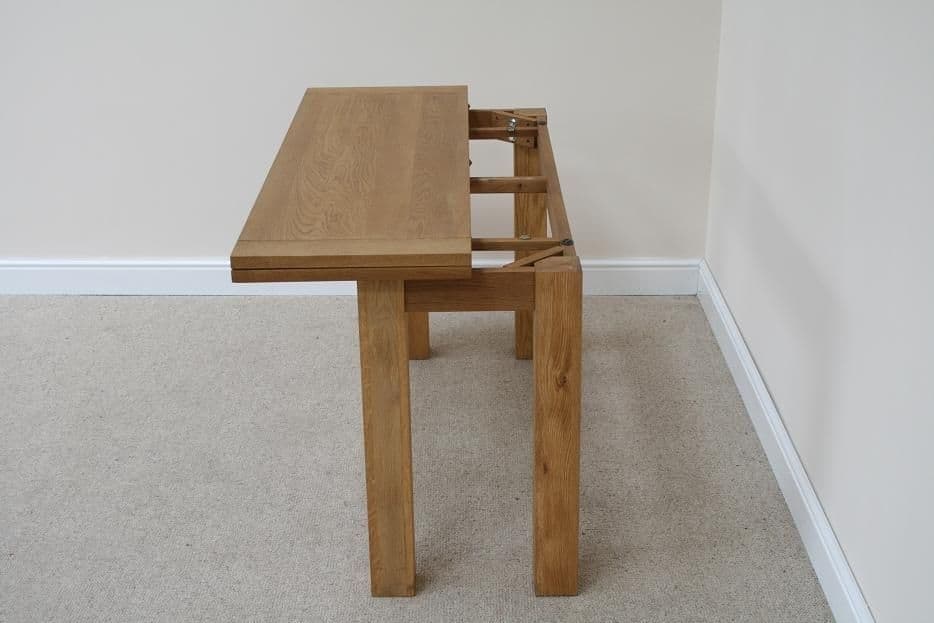 A mini folding table is perfect for small spaces, and it's easy to make your own. Start by measuring the width of your door frame. Cut a piece of plywood to match this measurement, and then cut four legs from 2x4s. Attach the legs to the plywood with screws and then add a shelf for extra storage if you want to. You can finish the table with paint or stain, and then fold it up when you're not using it.
11. Fold-Down Table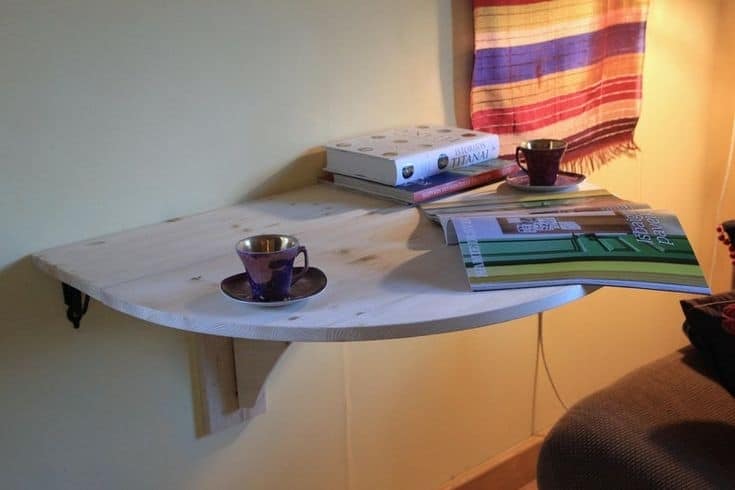 You can easily make your own DIY Folding Table using some simple materials and a bit of DIY know-how. Start by measuring the space where you want to place your table. Then, cut a piece of plywood or MDF to size and attach it to the wall using screws or nails. Next, add some bracing to the back of the table using L-brackets or straps. Finally, install a folding mechanism on the underside of the table so that it can be easily folded down when not in use.
12. The Compact Murphy Table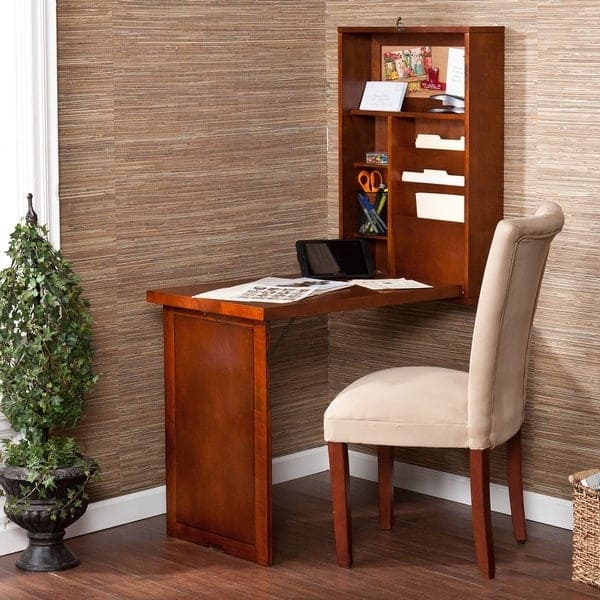 To build a Murphy Table, you will need a few basic supplies, including a sheet of plywood, some 2x4s, and a pair of hinges. Once you have all of your materials, simply cut the plywood to size, attach the 2x4s to the sides, and then add the hinges. This will be a compact folding table.
13. Lift Top Coffee Table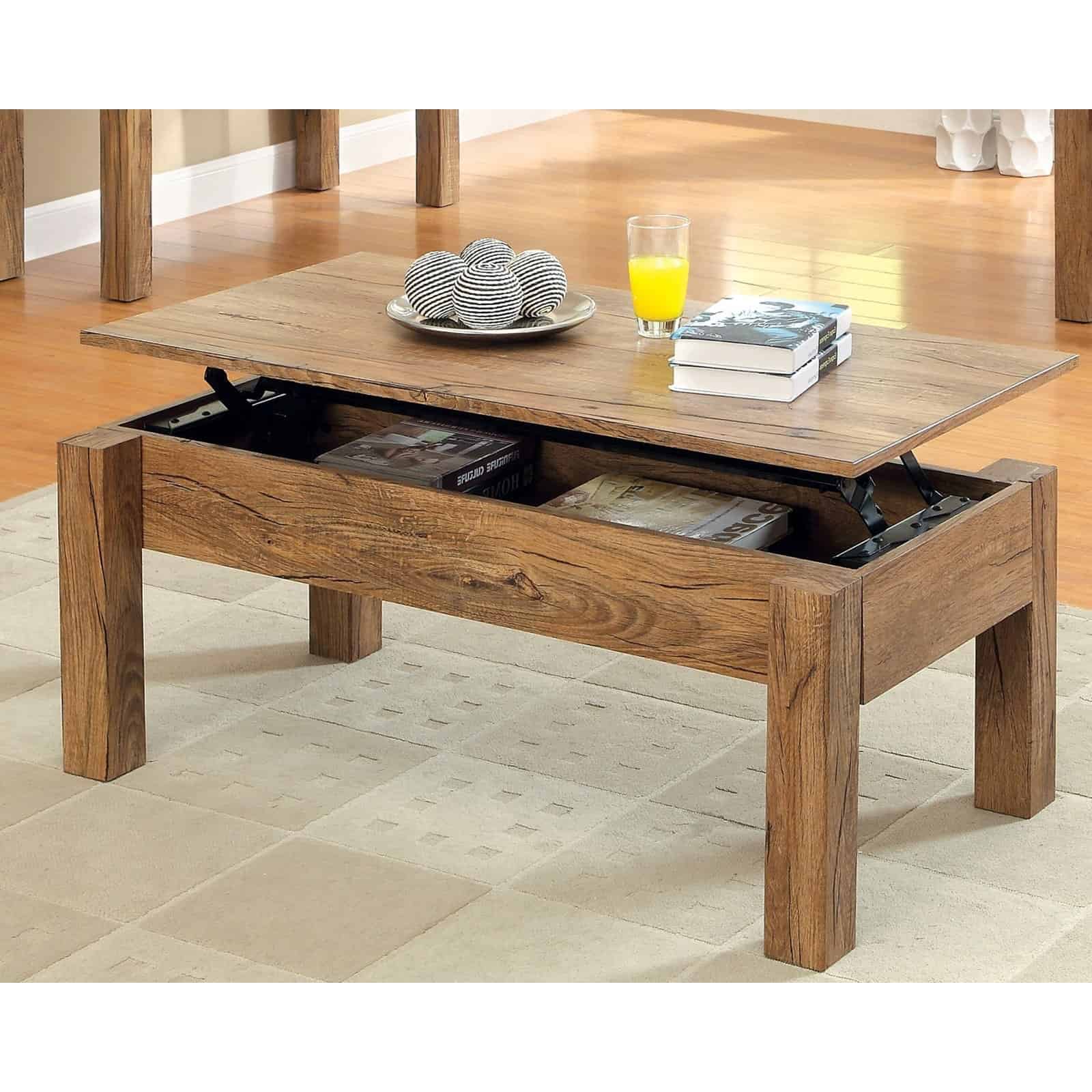 This is the perfect solution for small spaces, as it provides an extra space when needed but can be easily folded away when not in use. To start, simply remove the legs from your coffee table. Then attach hinges to the underside of the tabletop, making sure to align them with the corners of the table. Next, attach folding legs to the hinges, making sure that they are level with the surface of the tabletop. Finally, add a latch to keep the table in place when folded down.
14. Fold Out Desk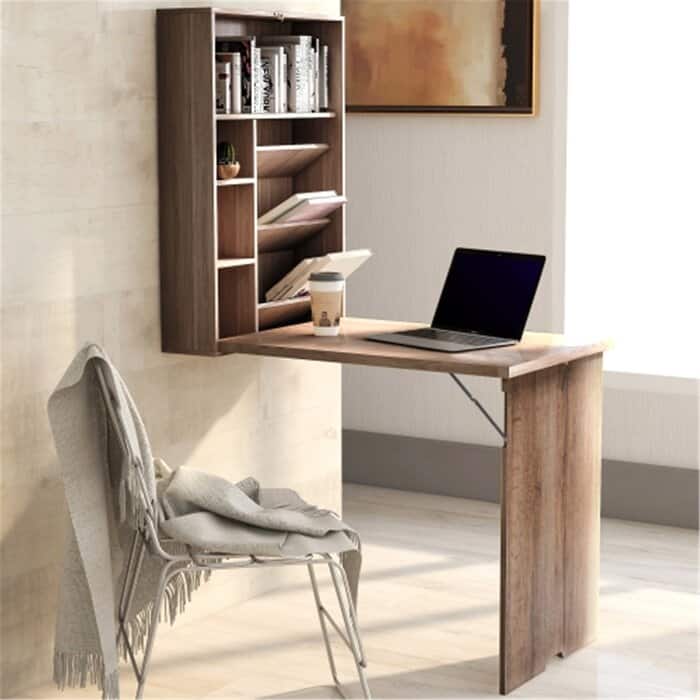 This unique piece of furniture is made from wood, and it features a sleek design that is perfect for any décor. The desk can be easily folded away when not in use, and it provides ample workspace when you need it. In addition, the desk comes with a matching chair, making it the perfect solution for your home office needs. The desk is made of wood, which is a natural, sustainable material. It's also very strong and durable, so it will last for years.
15. Drop-Leaf Table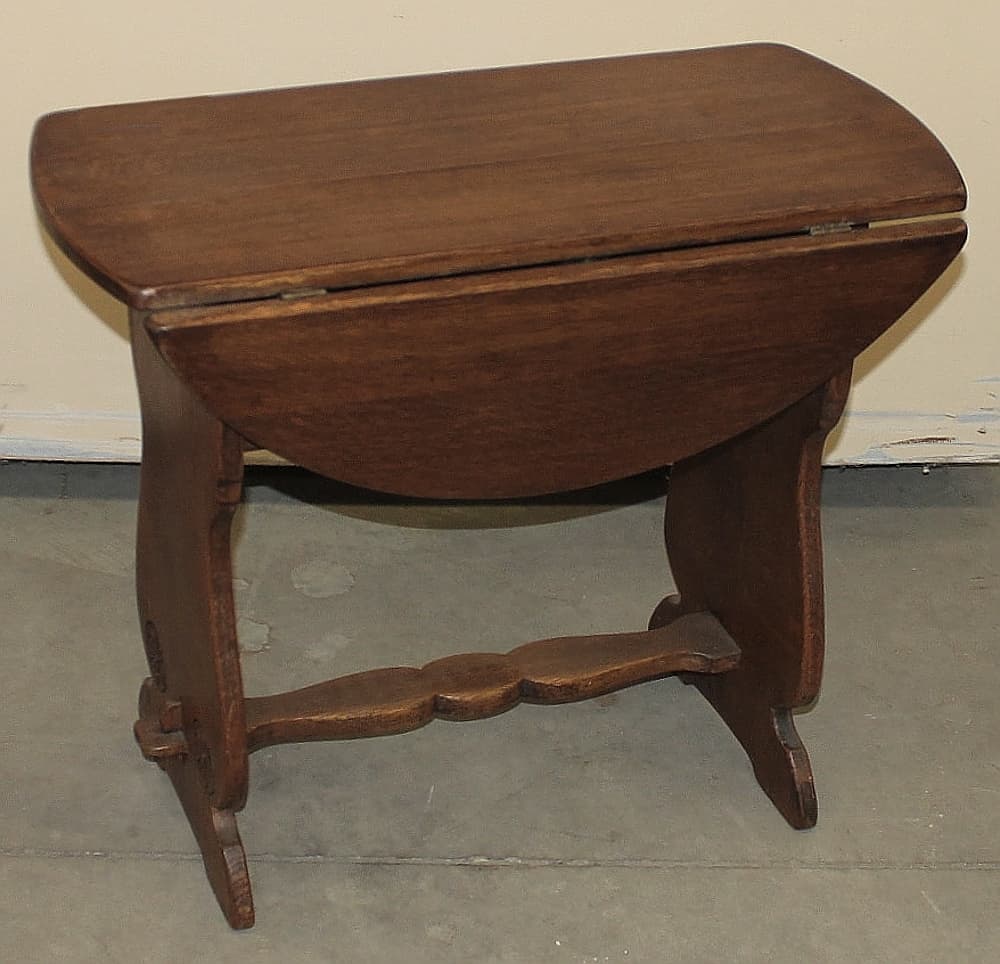 A drop-leaf table is a type of table that has a folding section on one or both sides. This allows the table to be easily expanded when needed, and then collapsed when not in use. Drop-leaf tables are typically made from wood, but can also be found in other materials such as plastic or metal. When not in use, the leaves can be lowered, making the table more compact and freeing up valuable floor space. In addition to their functionality, wood drop-leaf tables can also add a touch of style to any room.
16. Wall Mounted Table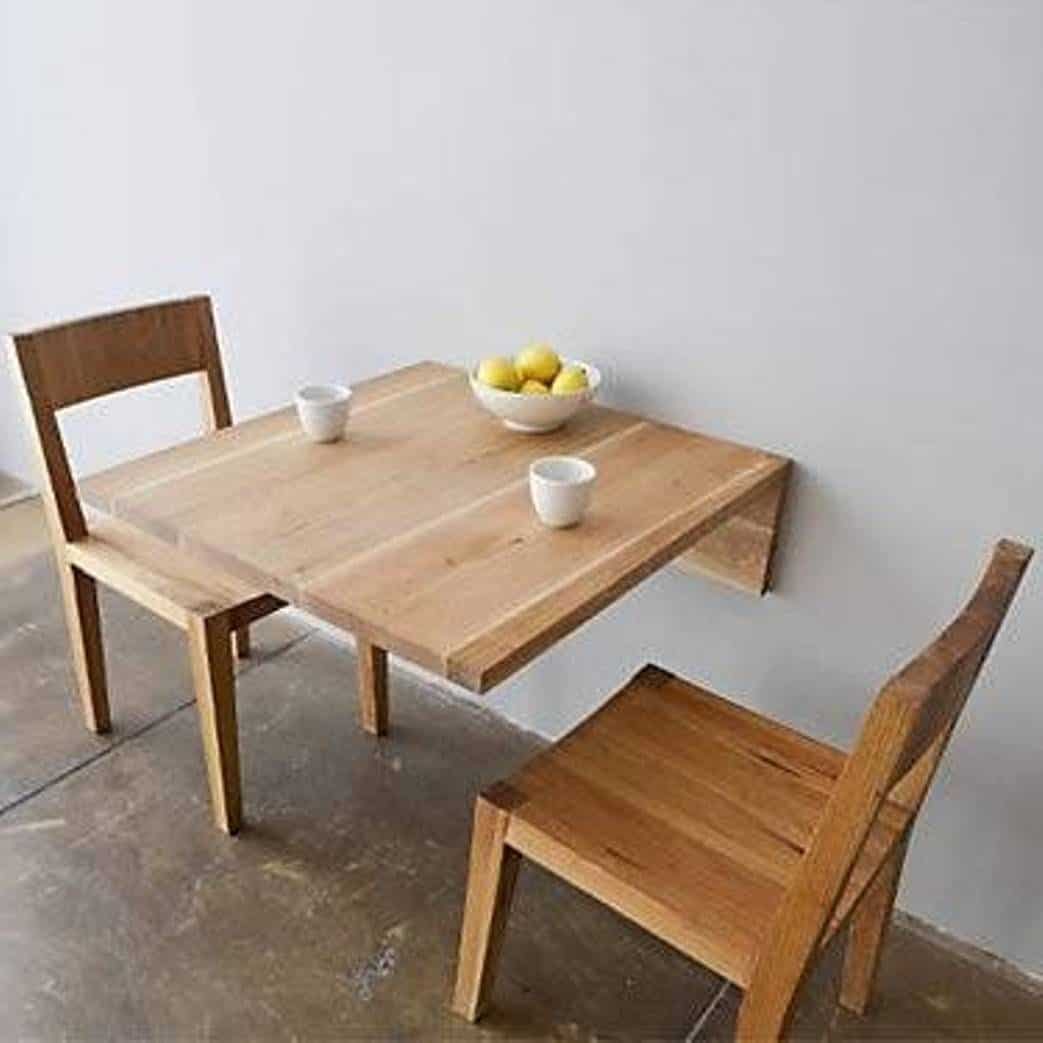 It is a smart hack to save space in your home. It is also very functional and can be used for a variety of purposes. You can use it as a dining table, a desk, or even a bar. Wall mounted tables are easy to make and only require a few materials. You can use wood or metal to create your table. The most important thing is to make sure that the table is sturdy and will not fall over. You can also use a cool design or paint your table to match your home décor. Wall mounted tables are a smart idea for small homes or apartments.
17. Console Table to Dining Table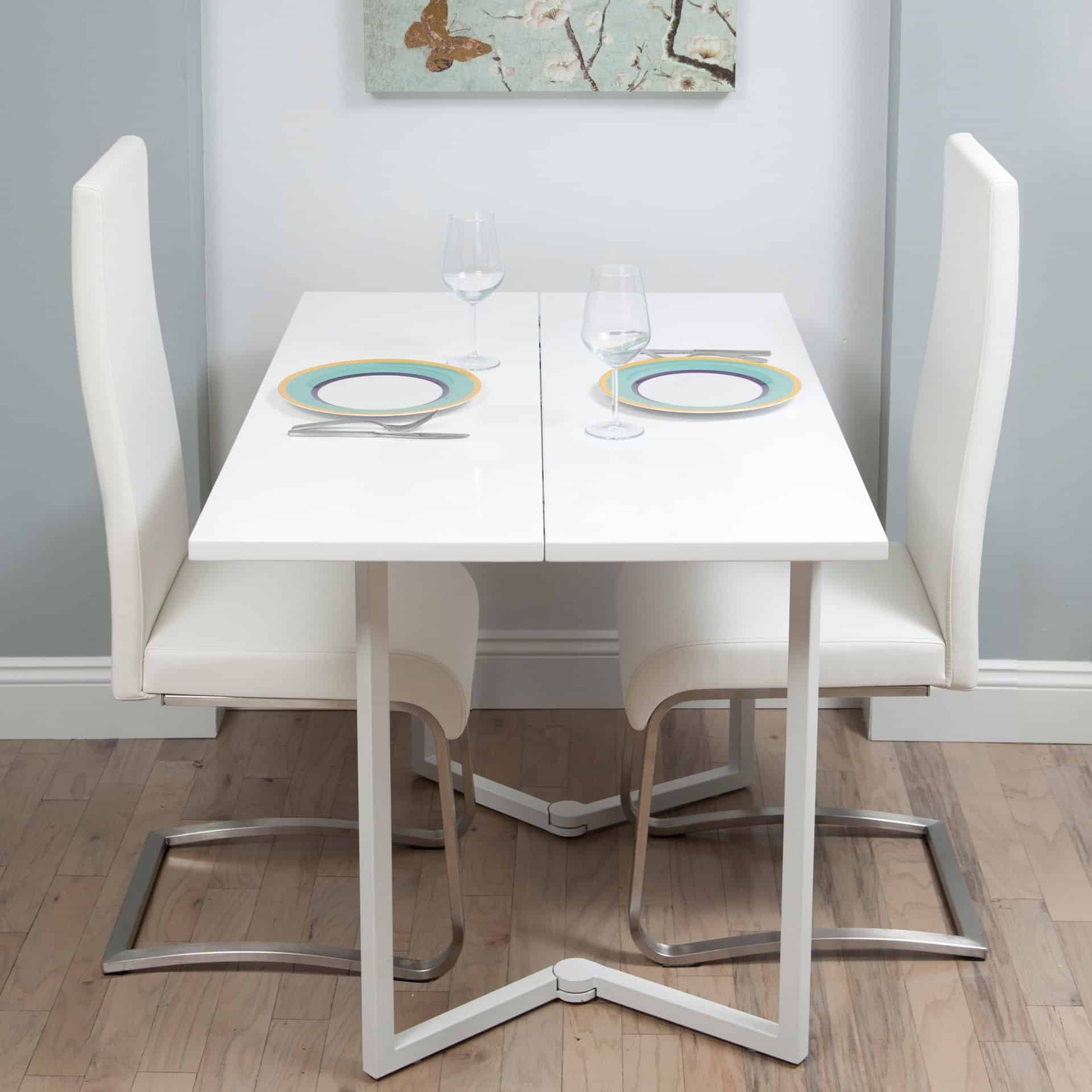 A console table can be transformed into a dining table with a few simple steps. Console tables are usually made from wood, which makes them easy to transform into a perfect dining table. All you need to do is add some chairs and you have a new dining area. This is a great way to save space in your home and still have a stylish feature. Console tables are also easy to make.
18. Foldable Balcony Table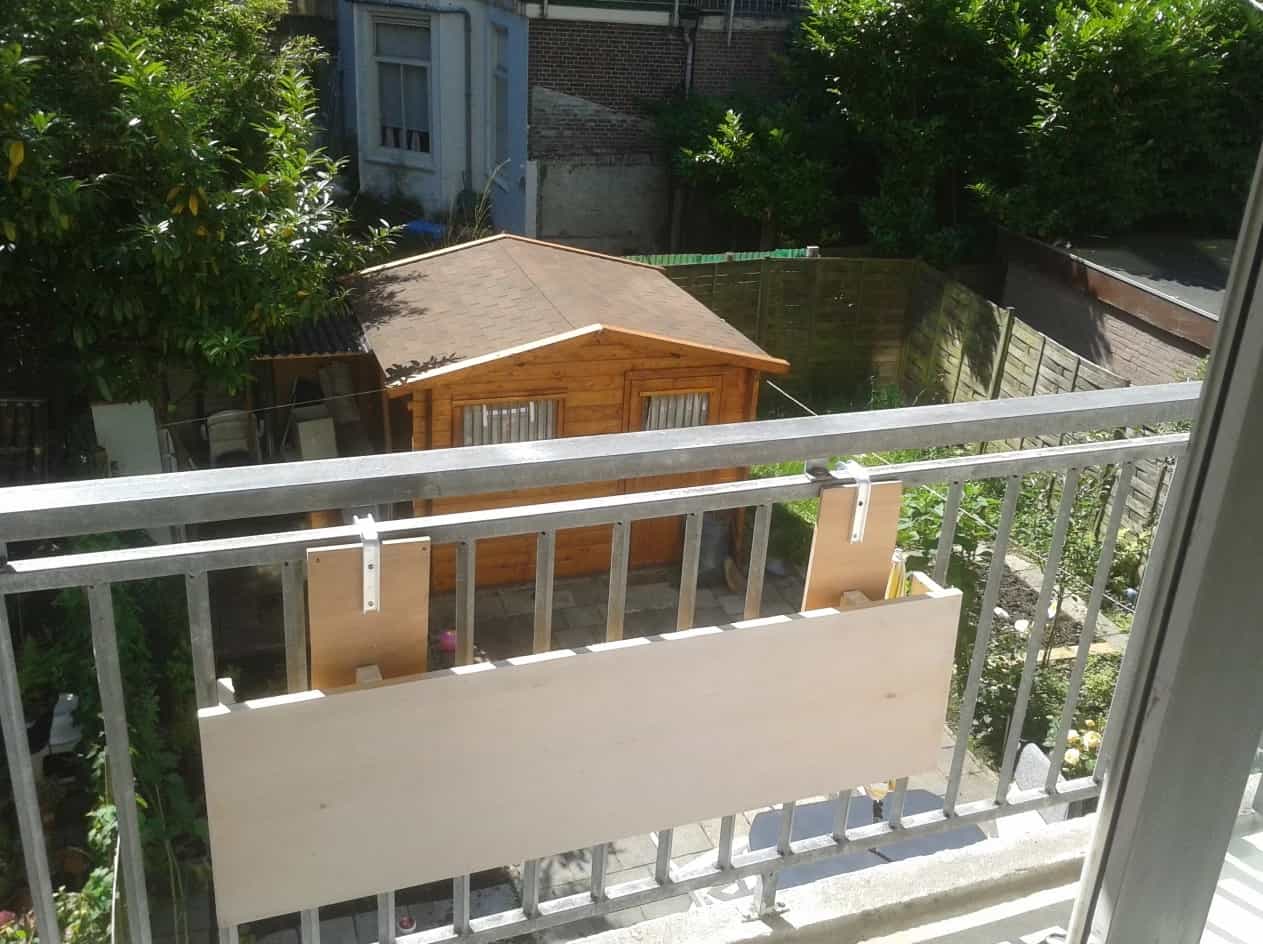 Made from wood, this easy-to-make table is perfect for small spaces, especially balcony. This wood material table is easy to make and does not require any extra tools. The table is also easy to clean and maintain. The best part about the table is that it can be folded and stored away when not in use.
19. DIY Folding Picnic Table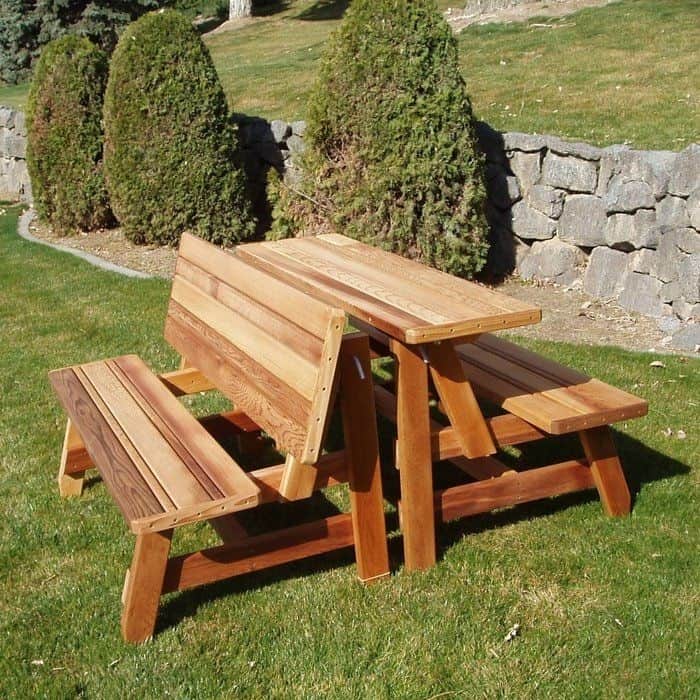 When it comes to needing extra seating at your summer gatherings, an outdoor folding table is the way to go. It's not only convenient because you can make it yourself, but also because you can fold it up and store it away easily. Plus, it will complement your outdoor décor perfectly.
Here's what you'll need to make your own folding picnic table:
1x8x8 boards
1x6x8 boards
1x4x8 boards
Wood glue
Wood screws
Drill
Jigsaw
Clamps
Once you have all of your materials, follow these simple steps: measure and cut the boards to size, assemble the tabletop by attaching the 1×6 boards together using wood glue and screws. Then, attach the legs to the tabletop using the 1×4 boards. Make sure the legs are flush with the tabletop so that the table can fold up properly. Finally, add any final touches like sanding and staining.
20. All-in-One Table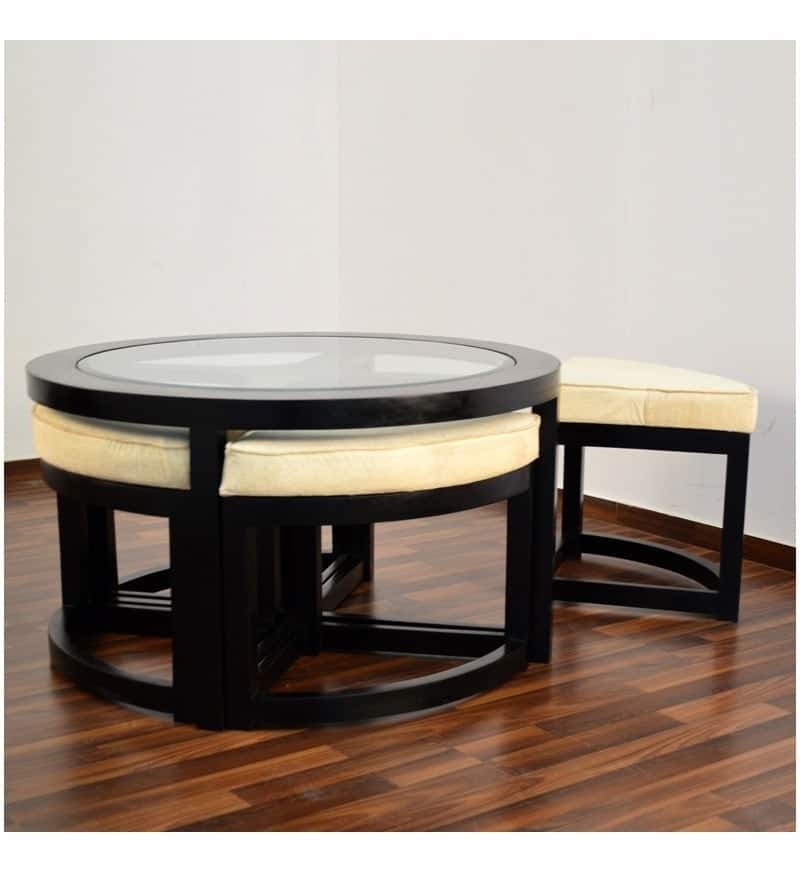 An end table that folds into a stool is a versatile piece of furniture that can be used in a variety of ways. The fold-out feature allows you to use it as a stool when you need extra seating, or you can fold it back up and use it as an end table.
This versatile piece of furniture is perfect for small spaces because it doesn't take up much room when it's not being used as a stool. You can either use it as a stool when your party needs more seating space; however, if you're looking at saving some room, then simply unfold these babies out and utilize them like regular old-fashioned tables.
Whether you're short on space or just looking for a unique folding table idea, we hope you've found something to inspire you in this roundup. Folding tables can be a great way to save space when not in use, and they can also add a touch of personality to your home decor.