Under your kitchen sink is an often-forgotten area. It's where you store all of those cooking utensils, pots and pans that take up so much room in other places around the house! Having enough storage space can be tough when there isn't anywhere else for it but under one desk or behind some cabinets – not exactly ideal conditions if we're talking about keeping things tidy.
Maximize the space under the kitchen sink to store everything to keep them stay organized. Also, it could be the best hack to deal with the limited space in the kitchen.
Here are some under kitchen sink storage ideas to help you make the most of this often-forgotten area:
1. Install A Cabinet To Store Toiletries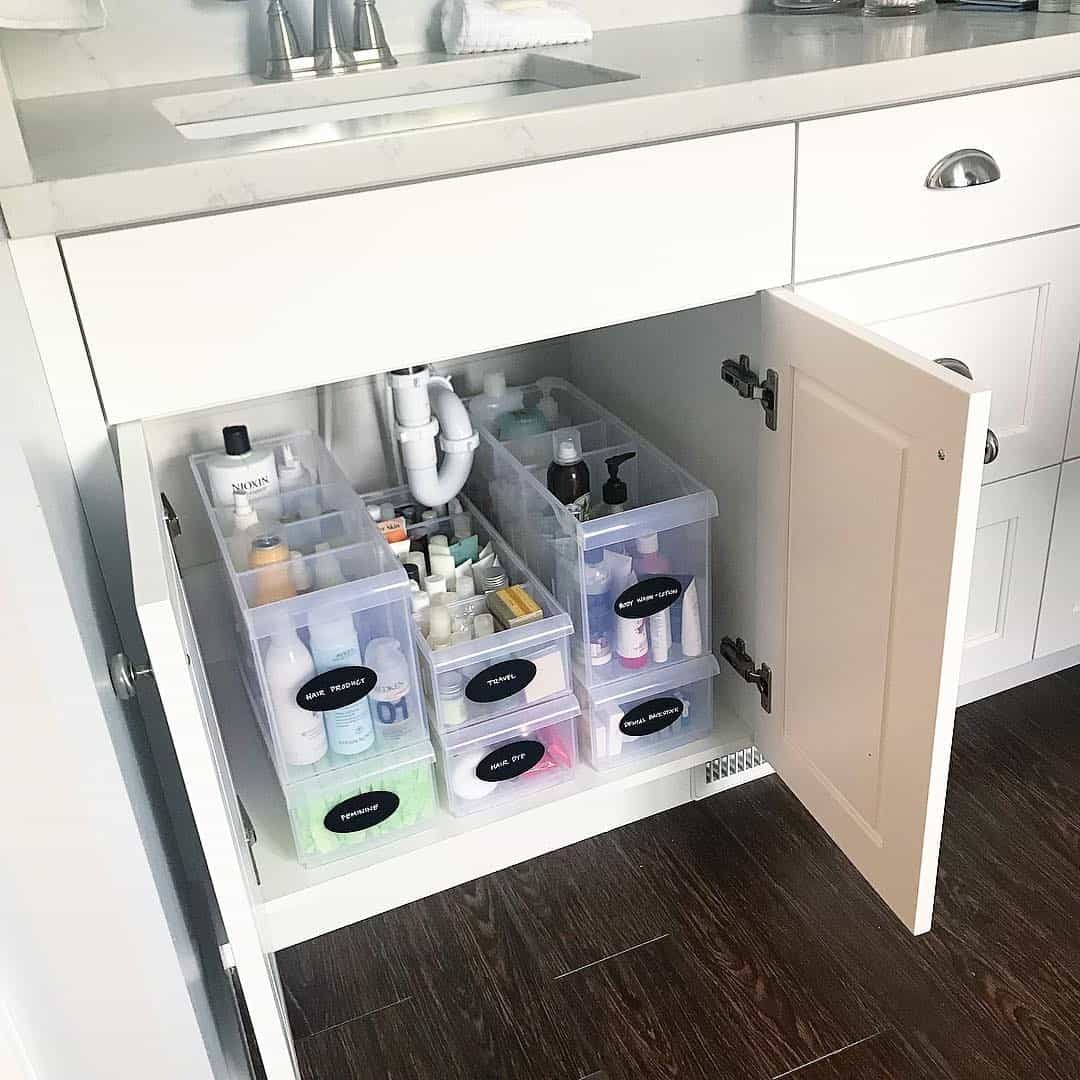 This will give you a dedicated place to store all of your toiletries supplies, and it will keep them out of the way. Another great thing about this option is that you can easily customize it to fit your specific needs.
For example, if you have numerous tall bottles, you can get shelves that are specifically designed for that. Or, if you have many small bottles, you can get a cabinet with smaller shelves. Labelling each shelf can also help you find what you need quickly and easily.
2. Use Tension Rods To Store Pots And Pans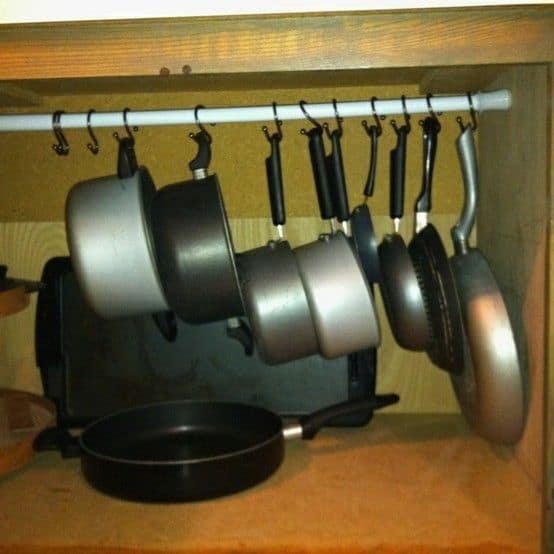 Tension rods are a great way to add extra storage space to your kitchen. They are easy to install and can be adjusted to fit any size dish, pot, or pan. Simply place the tension rod under your sink and adjust it so that it is snug against the underside of the sink.
Then, use S-hooks or clips to hang your dishes, pots, and pans from the rod. This will free up valuable cabinet space and help you to keep your kitchen organized.
3. Hang A Shoe Organizer On The Back Of The Door To Store Sponges, Dish Soap, And Other Cleaning Supplies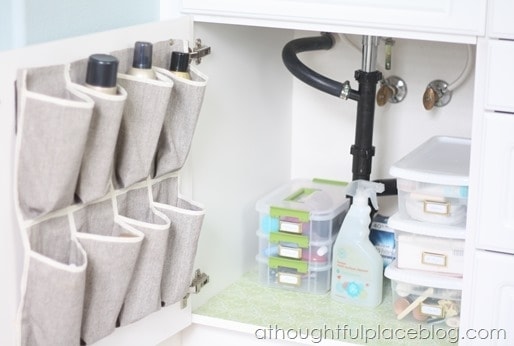 One way to take advantage of this space is to hang a shoe organizer on the back of the door. This will provide easy access to items that are stored in the back of the cabinet, and it will help to keep the area more organized. In addition, it is a good idea to use clear storage containers so that you can easily see what is inside. By taking some time to organize your under sink storage, you can make life a little easier and keep your kitchen tidy.
4. Use a Curtain Rod to Store Pots and Pans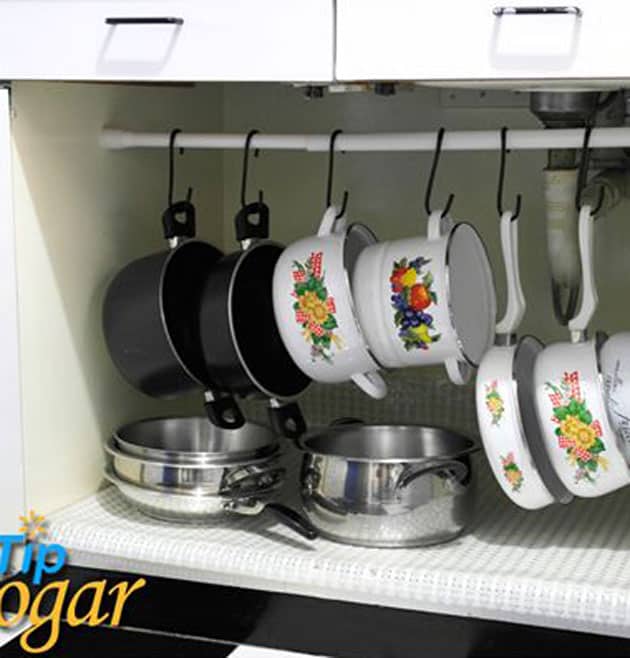 You can use a curtain rod to store your pots and pans, freeing up valuable space under your sink. Just hang the curtain rod from the ceiling or from a cabinet door, and then use hooks or S-hooks to hang your pots and pans from it. This is a great way to declutter your kitchen and make better use of the space you have. Plus, it's an inexpensive solution that you can easily DIY.
5. Store Plastic Wrap, Aluminum Foil, And Wax Paper In An Old Cereal Box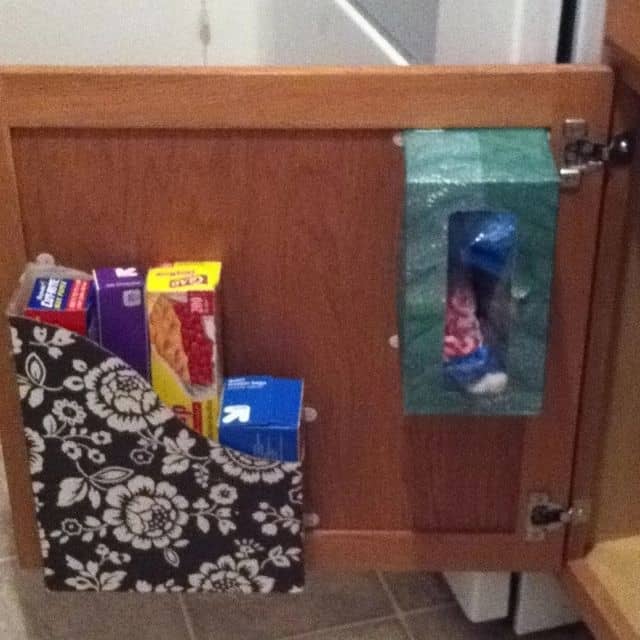 One way to maximize under sink storage is to store plastic wrap, aluminum foil, and wax paper in an old cereal box. This will help to keep the items together and organized, and it will also free up some space in your cabinets. In addition, you can use the cereal box to store other small items such as sponges or dish soap. By using an old cereal box, you can make the most of your under sink storage and keep your kitchen organized.
6. Place Spices In Small Jars Or Containers So They're Easy To Grab When Cooking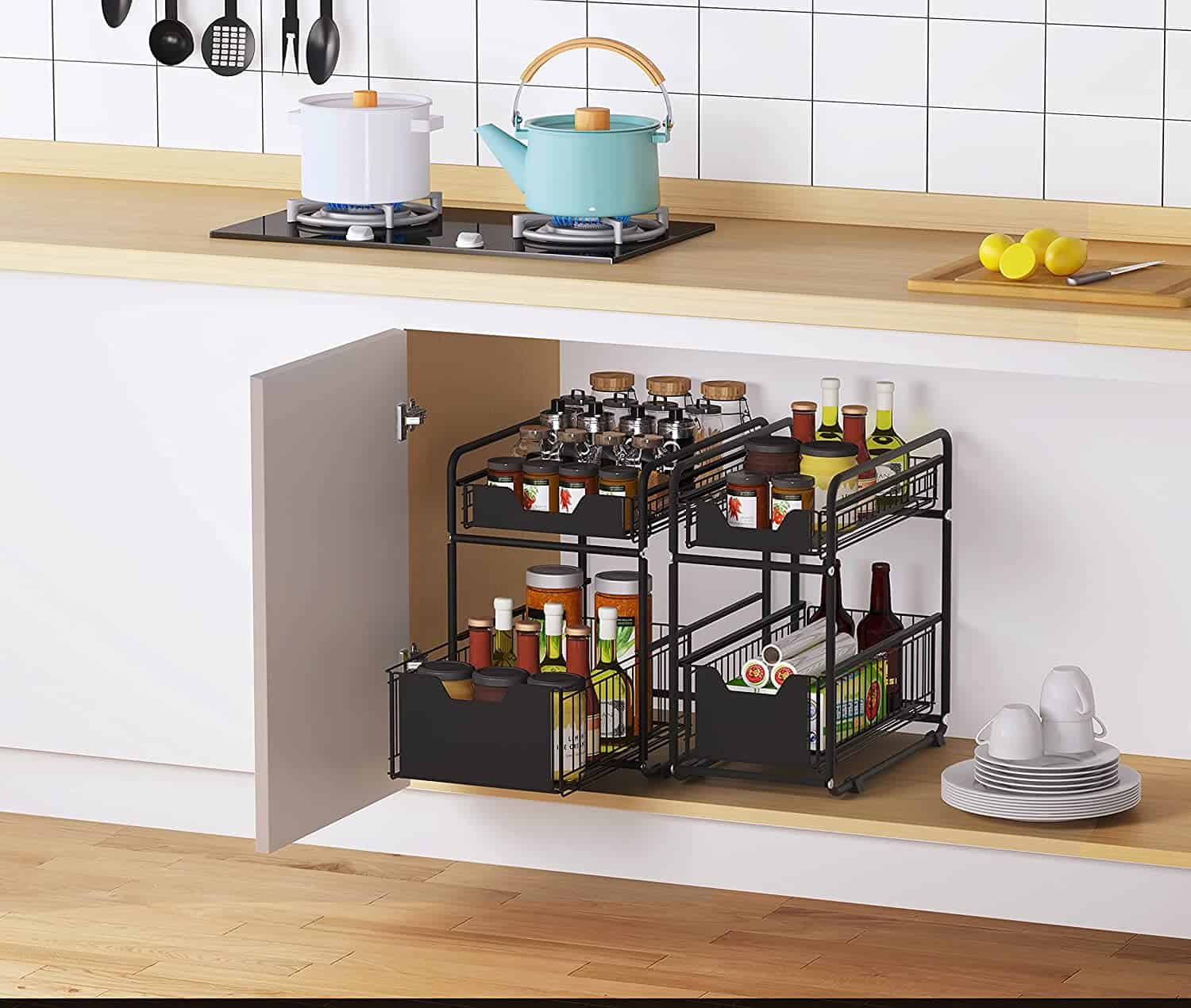 Under the kitchen sink is typically a small cabinet with a lot of potential. Unfortunately, it often turns into a catch-all for cleaning supplies and other miscellaneous items. However, with a little creativity, this space can be transformed into an organized and functional storage area.
One idea is to place spices in small jars or containers. This way, they'll be easy to grab when cooking and won't take up much space. Another option is to use small baskets or bins to store cleaning supplies. This will help to keep them neat and tidy, and make it easy to find what you need when you need it.
7. Install a Wire Rack To Store Your Cleaning Supplies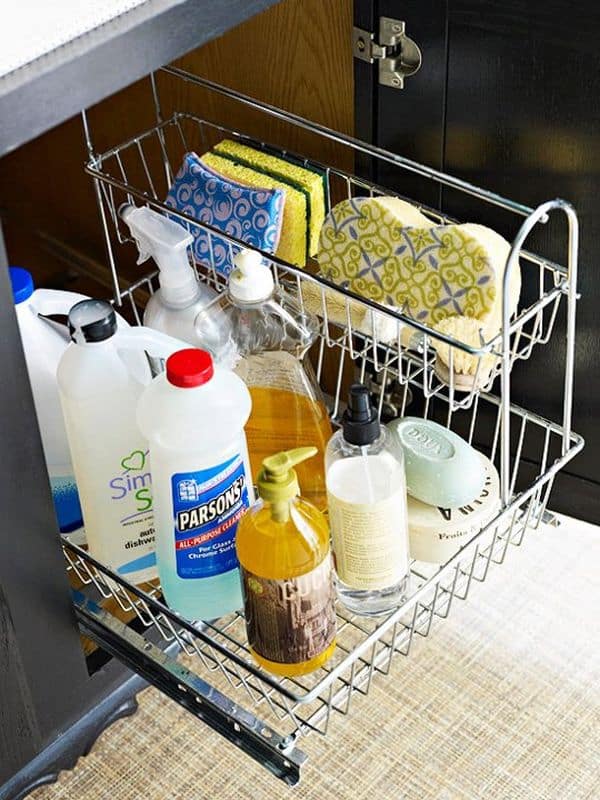 This can be a great way to organize your cleaning supplies and keep them within easy reach. Plus, it can help to prevent your supplies from getting lost in the back of the cabinet. To install a wire rack, simply measure the space under your sink and cut the wire to size.
Then, use screws or adhesive tape to secure the rack in place. Once it's installed, you can start organizing your cleaning supplies by category. For example, you can keep all of your dishwashing supplies on one shelf and your bathroom cleaning supplies on another.
This can help you save time when you're trying to find what you need. And it can also help to prevent accidental spills.
8. Hang a Basket On The Back of The Door to Store Cleaning Supplies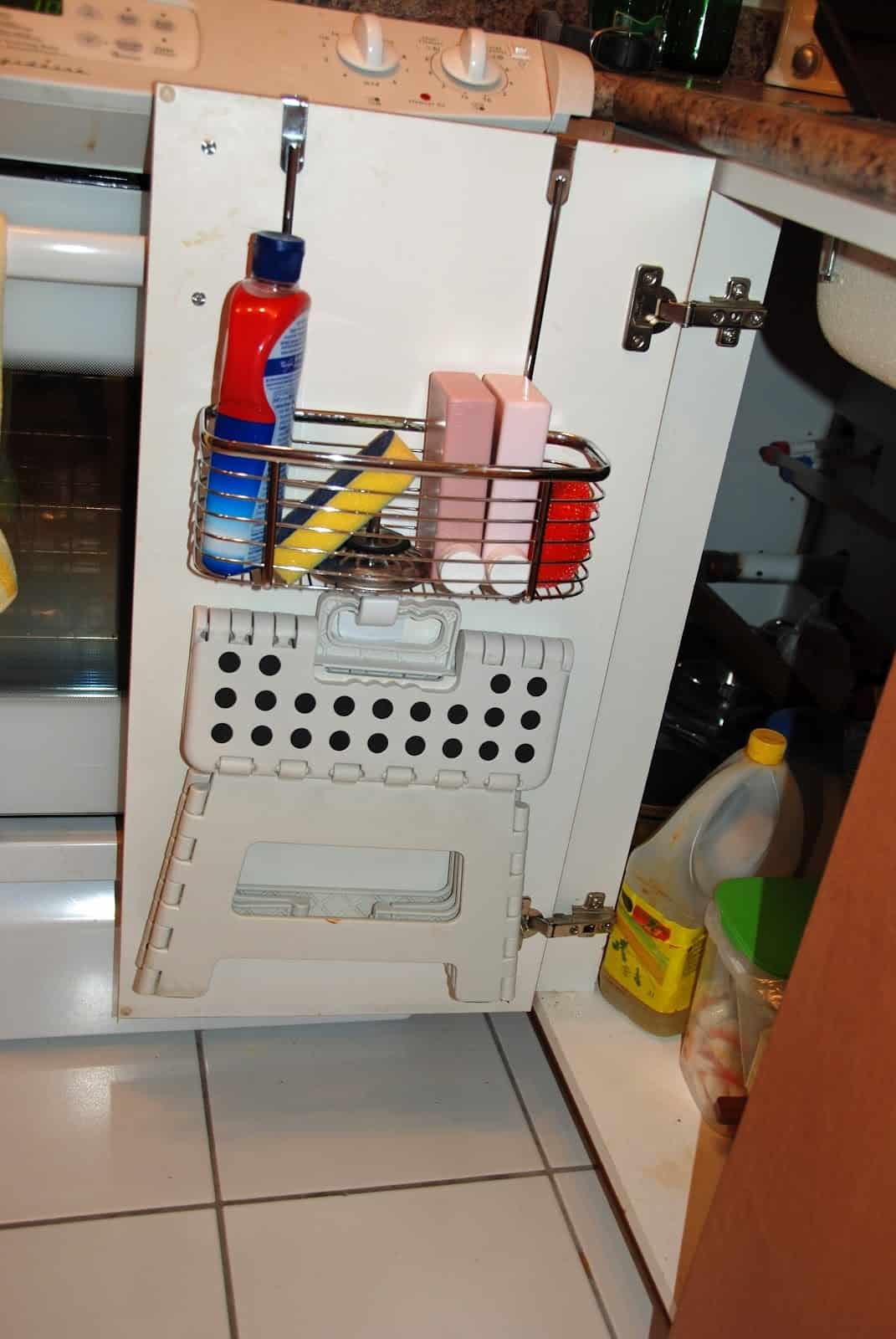 One great idea would involve using baskets or command hooks to access what's inside without having too much trouble reaching into those deep spaces just below eye level with everything else flying off shelves every which way imaginable while trying not bump into anything else either before finally finding exactly where one needs to be.
This under kitchen sink storage hack will take some time to set up, but is totally worth it eventually! Plus, it keeps everything organized and off the floor where it can easily become a hazard.
All you need is some command hooks (or even just nails, if that's what you have on hand) and baskets that fit the space under your sink. Hang the baskets on the back of the door and fill them with cleaning supplies, or whatever else you need to store under your sink.
9. Use Mason Jars To Store Your Spices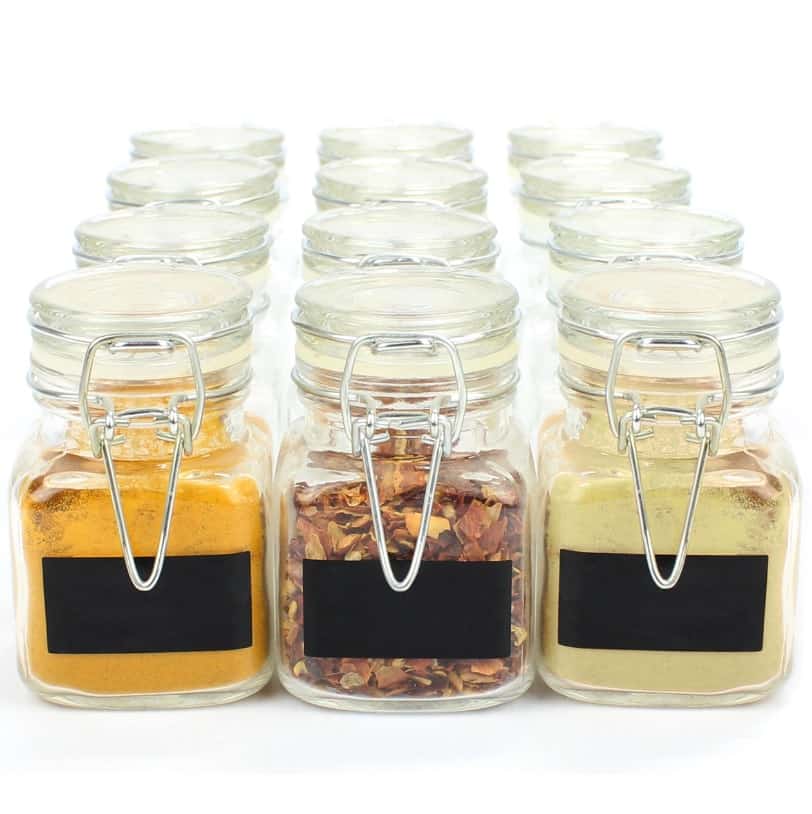 Mason jars are the perfect solution for Under Kitchen Sink Storage Ideas. Not only do they keep your spices neatly organized, but they also allow you to see what you have at a glance. The first thing that you need to do is get rid of anything that you do not use anymore. This will clear up some space for you to work with. The next thing that you have to do is get some mason jars. You can find these at any store that sells canning supplies.
Once you have your mason jars, you have to label them. You can either do this yourself or buy labels at the store. Make sure that the labels are waterproof so that they do not come off in the moisture. Once you have your jars labeled, you can start filling them up with your spices. Make sure that you leave enough room at the top so that the lid can fit on snugly. Once your spices are all in the jars, you can put the lid on and screw it tight. Then, you can put them back under your kitchen sink and know that they are organized and ready to use.
10. Use Crates to Store Potatoes and Onions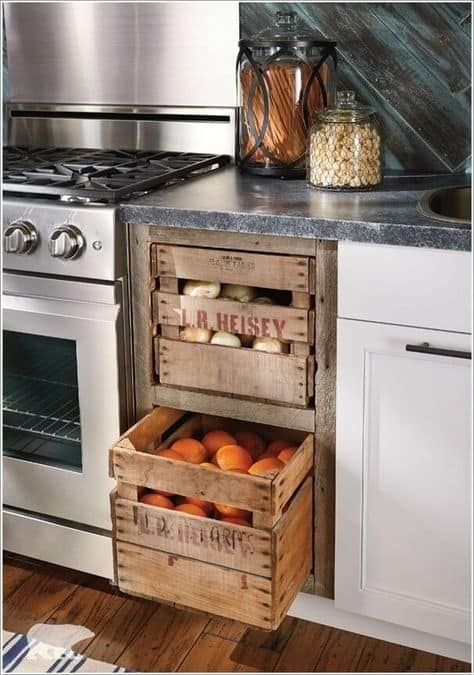 By using crates, you can keep them organized and out of the way. Plus, it's a great way to make use of otherwise wasted space. If you have a small kitchen, this can be a lifesaver. Here are some tips for getting started:
Start by measuring the space under your sink. This will help you determine what size baskets or crates you'll need.
If you have many items to store, consider using two or more baskets or crates. This will help you stay organized and keep your potatoes and onions from getting mixed up.
Label each basket or crate, so you know what's inside. This will save you time and frustration eventually.
When choosing materials for your Under Kitchen Sink Storage Ideas, make sure they're durable and easy to clean.
11. Use An Over The Door To Store Lids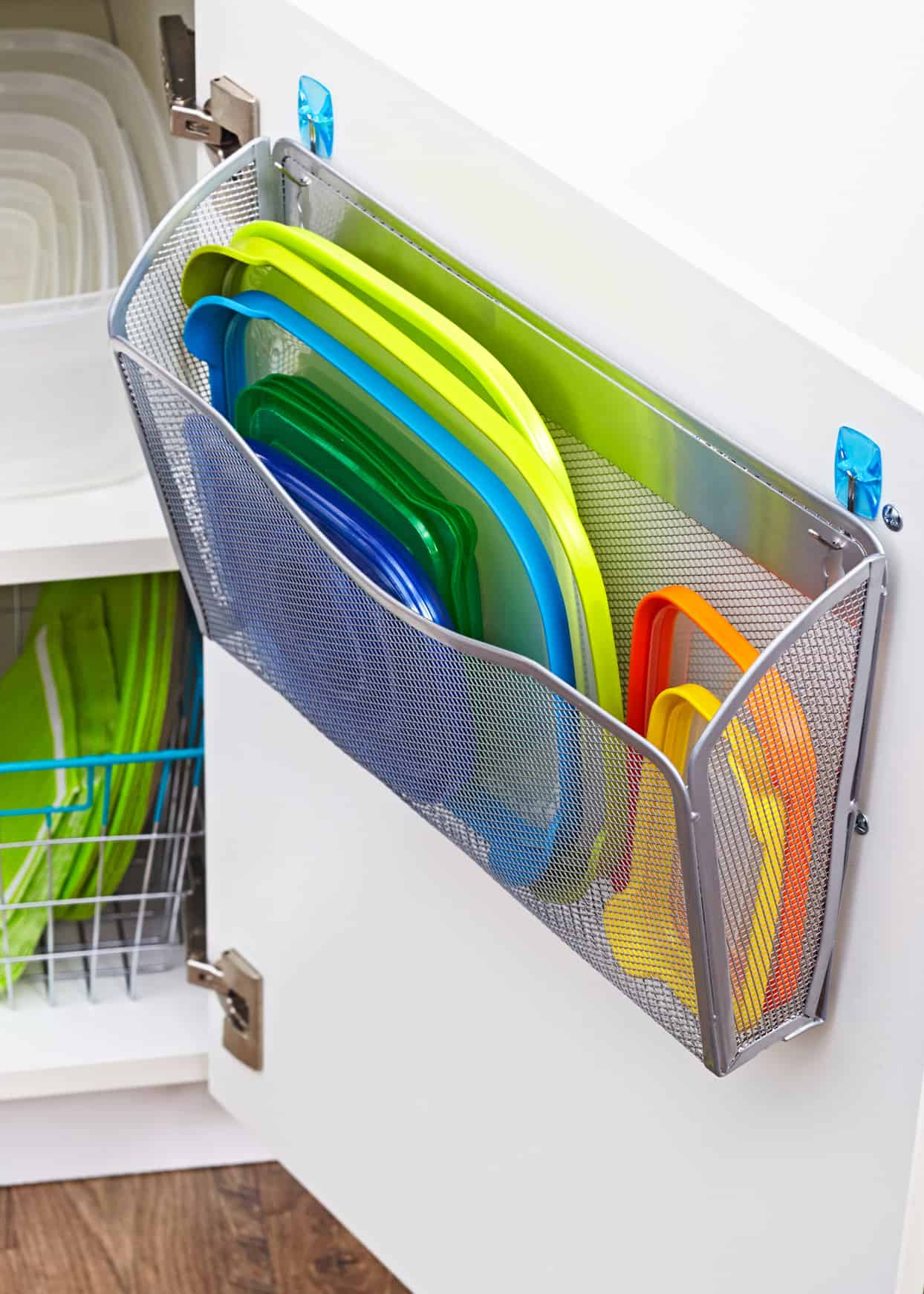 An over the door hanger is a great solution to this problem. Over the door hangers are designed to fit over the door of your kitchen cabinets, and they provide an easy way to store lids. With an over the door basket, you can put your lids on the back of your cabinet door, freeing up space under the sink for other items.
12. Hang a Coffee Mug Rack to Store Dish Towels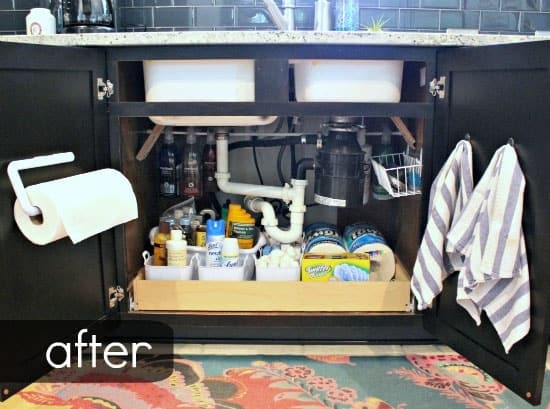 This simple storage hack has completely transformed the way my kitchen looks and feels. This simple storage hack has completely transformed the way my kitchen looks and feels. Not only can I easily grab a dish towel when I need one, but the rest of the towels are neatly folded and out of the way. And best of all, it only took a few minutes to set up. Plus, it'll add a touch of charm to your kitchen. If you don't have a coffee mug rack, you can use any type of over-the-door hook or hanger.
13. Pegboard Storage To Keep The Plates Stay In Place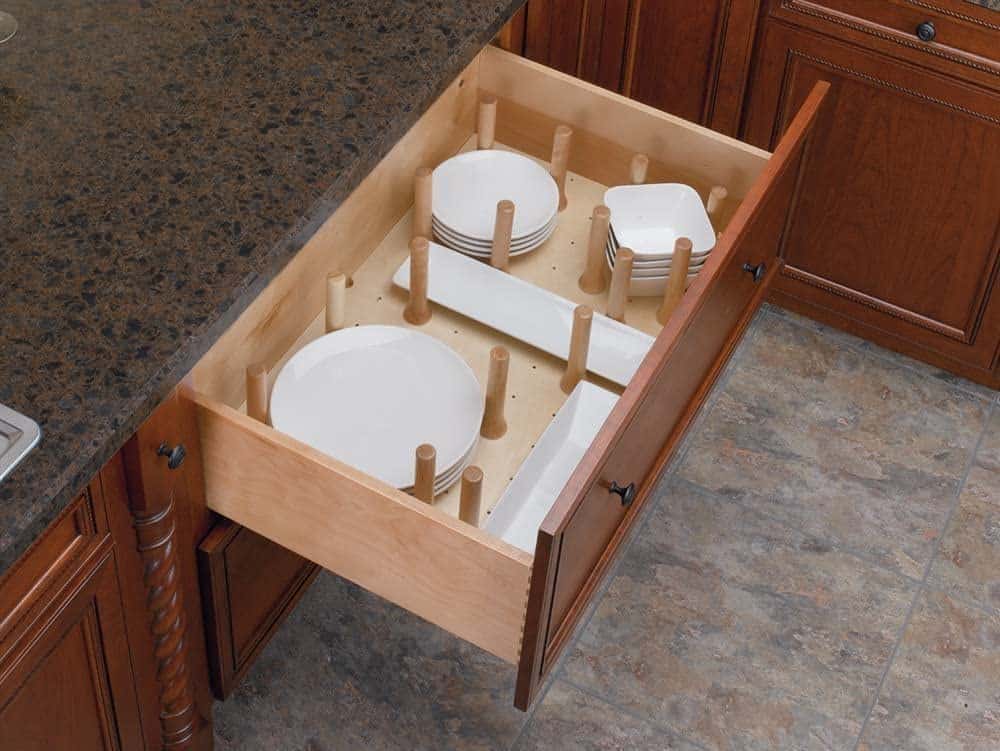 A pegboard is a versatile tool that can be used in a variety of ways to organize your kitchen. You can use it to store plates and other small items. Pegboards are also helpful for keeping cords and other cluttered items off the countertop. To put a pegboard in your kitchen, start by measuring the space you have available. Then, put the pegboard on the drawer under the sink. Once the pegboard is in place, use dowels to organize your plates.
14. Use Command Hooks To Store Your Kitchen Utensils
Command hooks are easy to use and can be removed without damaging your walls or cabinets. Plus, they come in a variety of sizes, so you can find the perfect hook for your kitchen supplies. Once you've got your command hooks installed, hang the utensils on it.
15. Use a Lazy Susan to Organize Spices and Condiments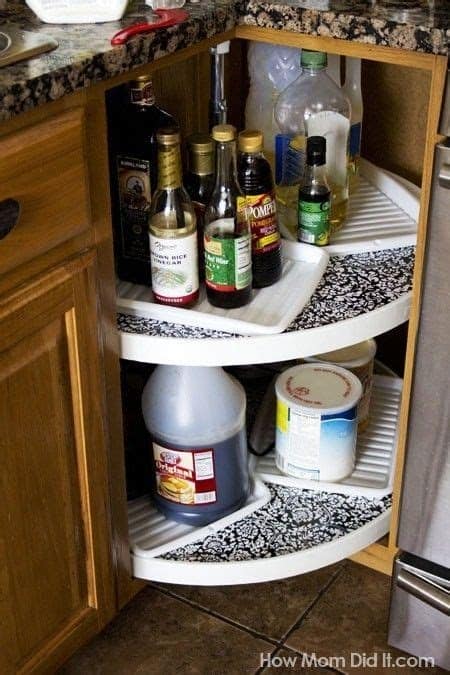 The Lazy Susan is one of the best ways to organize and navigate through your under-sink storage. This simple invention allows you to access everything in an easy, tidy manner with just a few turns or drags on this rubber ducky. Best of all, the Lazy Susan can be used for a variety of under-sink items such as spices and condiments. Simply unscrew the top of your plastic container, place it on the Lazy Susan, and screw it back on. Now you can access everything with just a few spins. And when you're done, simply give it a quick wipe, and it'll be good as new.
16. Install a Pull-Out Drawer Under the Sink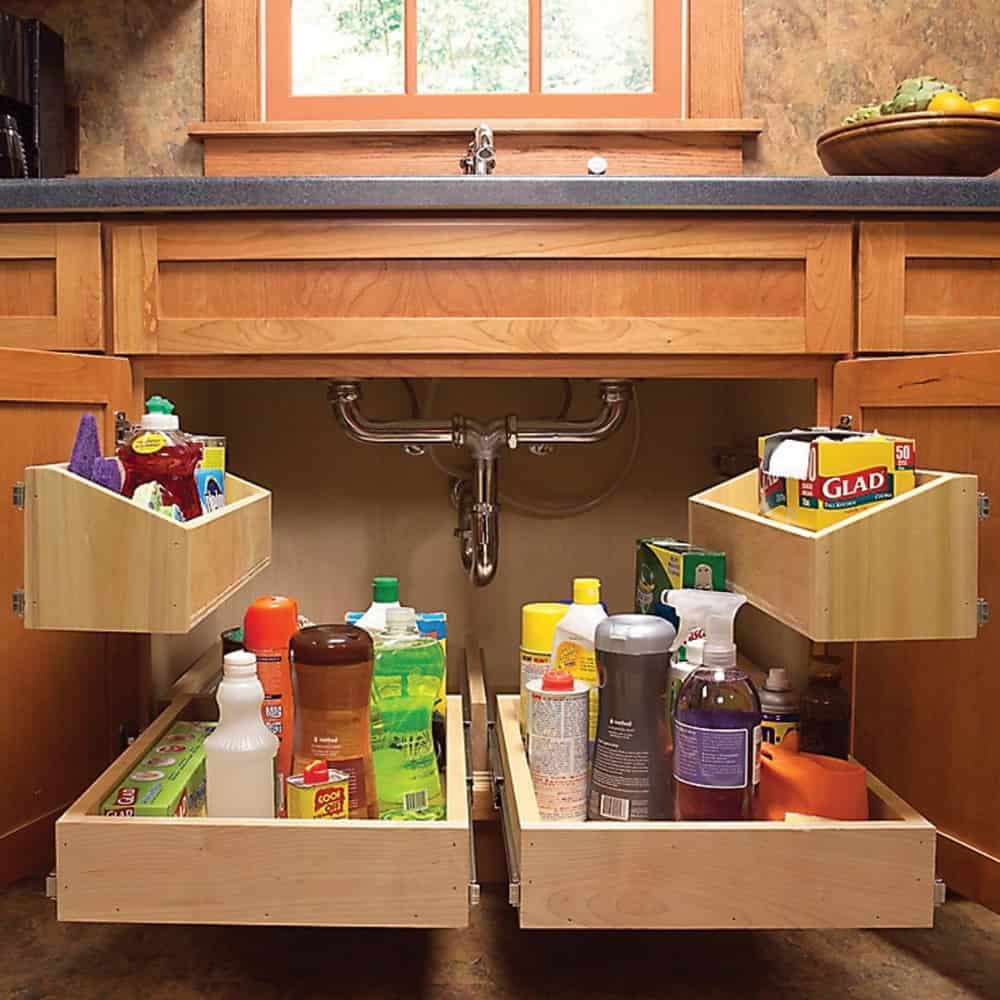 This simple upgrade will give you easy access to all of your cleaning supplies, and it can be installed in just a few minutes. All you need is some basic hardware and a drill. Once the drawer is in place, you can use it to store anything from sponges to garbage bags.
The first step is to make sure that the drawer slide is installed properly.
The next step is to determine the placement of the drawer and the front of the door.
After that, you will need to measure the space between the two and mark it on the door.
The next step is to install the drawer slide.
Finally, you will have to test the drawer to make sure it is working properly.
It's that time of year again when we all start to think about resolutions and ways to make our lives a little easier. One area where many of us could use some help is in the kitchen, specifically with cleaning up. This list of 17 kitchen clean-up hacks has got you covered, from clever under sink storage ideas to quick and easy ways to organize your cabinets. So whether your goal this year is to declutter your kitchen or just make it a little less daunting to do the dishes, these tips will help you get there.