A DIY ring box is a beautiful and meaningful way to showcase an engagement or wedding ring. Not only does it provide a unique and personalized touch to your special day, but it also allows you to create a one-of-a-kind keepsake that you can treasure for years to come.
Instead of settling for a traditional velvet box, consider something unique and personalized to make the moment even more special.
Here are some creative and unconventional DIY ring box ideas to inspire your proposal.
1. Vintage Charm: Old-World Ring Box Designs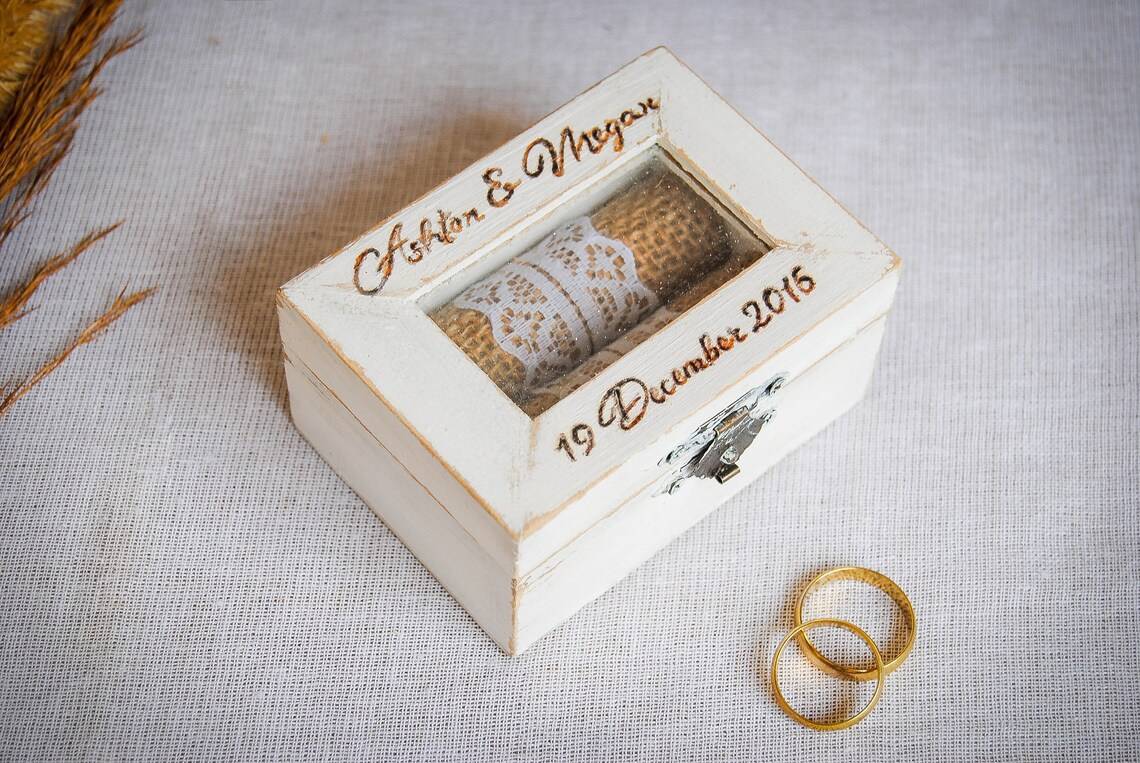 Consider a classic ring box design for a vintage-inspired proposal. Vintage ring boxes are often made of wood, leather, or metal and are adorned with intricate details like lace, filigree, or engravings.
Look for antique ring boxes at flea markets, estate sales, or online auctions. These timeless pieces will add a touch of old-world charm to your proposal.
2. Crafting DIY Ring Box: Keep it Simple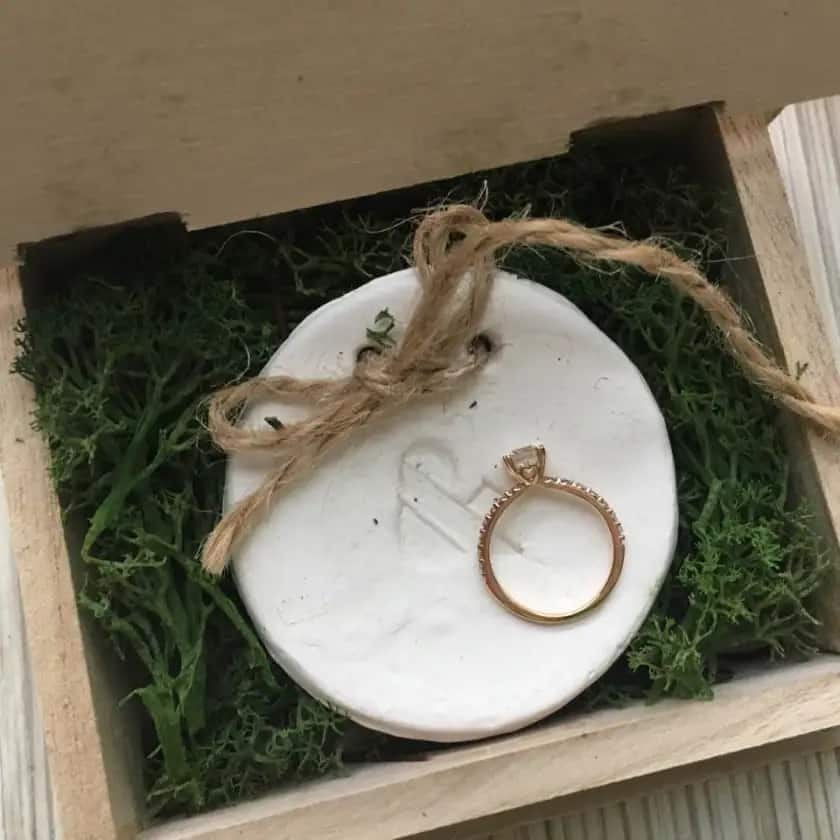 For the crafty couple, consider making your own ring box. Some popular materials include wood, cardboard, paper, and clay.
You can also customize the box with paint, fabric, or other embellishments to match your style and personality.
3. Eco-Friendly and Sustainable Ring Boxes for the Conscious Couple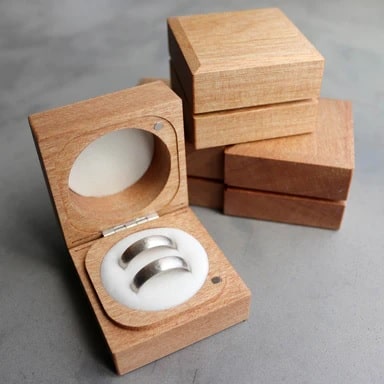 Light wood, such as birch or pine, provides a natural and minimalist look that will complement any style of ring.
To make the box, you'll need to measure and cut the wood to the desired size, sand it smooth, and assemble it using wood glue and clamps. You can then add a hinged lid and line the interior with felt or velvet to protect your rings.
4. Whimsical and Enchanting: Fairy Tale Ring Box Ideas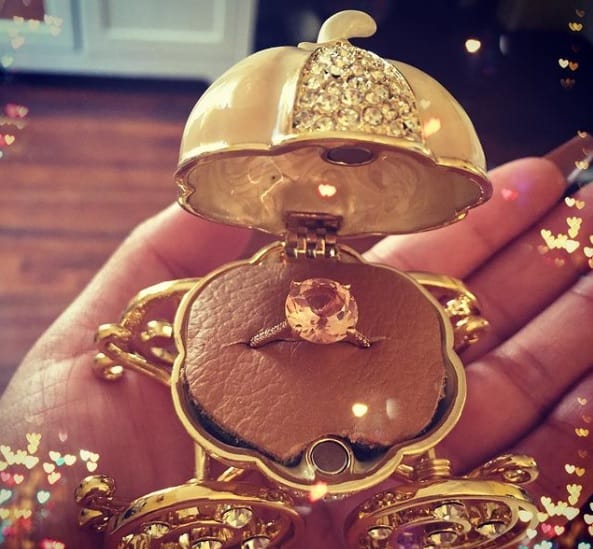 For a proposal straight out of a fairy tale, consider a whimsical ring box design.
A carriage ring box is a unique and elegant way to present an engagement ring. This type of ring box is designed to resemble a miniature horse-drawn carriage, with intricate details and a plush interior that holds the ring securely in place.
5. Illuminating Love: Ring Boxes with LED Lights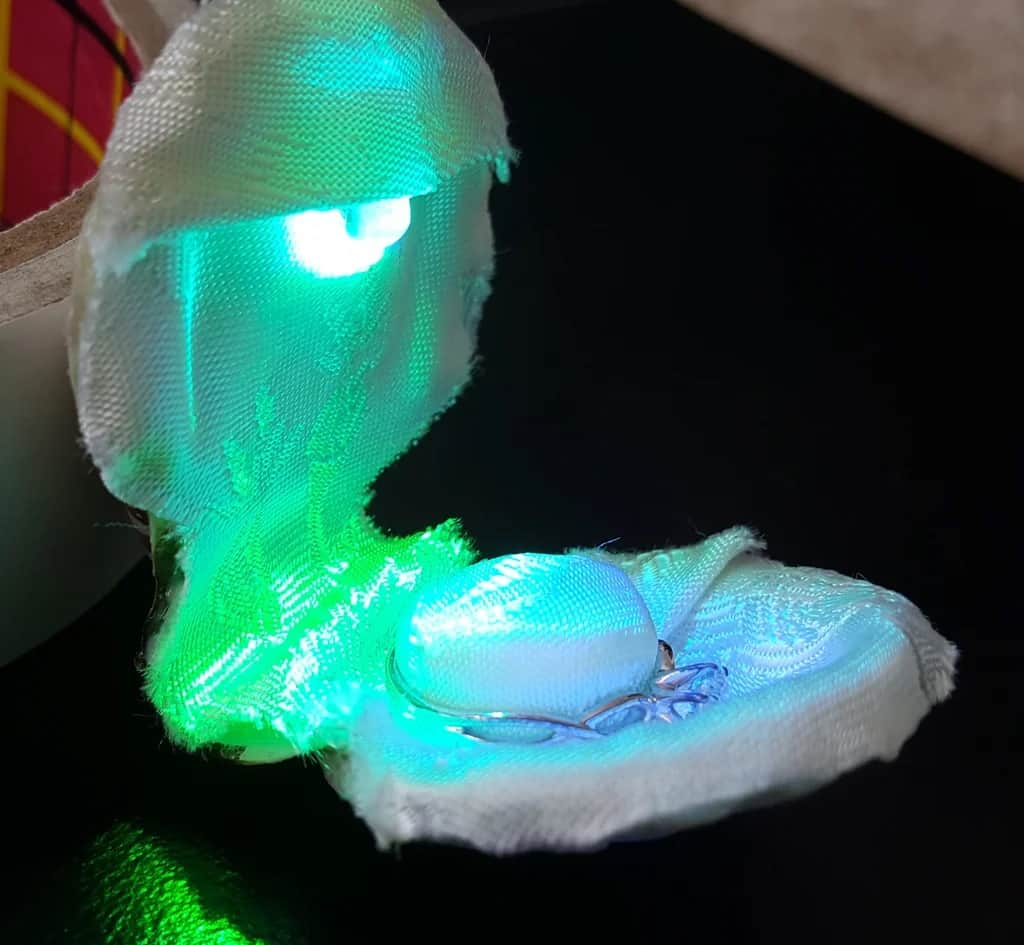 For a proposal that shines, consider a ring box with LED lights.
These boxes come in many designs, including boxes that light up when opened or boxes with a built-in light to showcase the ring.
It is perfect for proposals at night or in dimly lit areas.
6. Rustic Romance: Ring Boxes with Natural Elements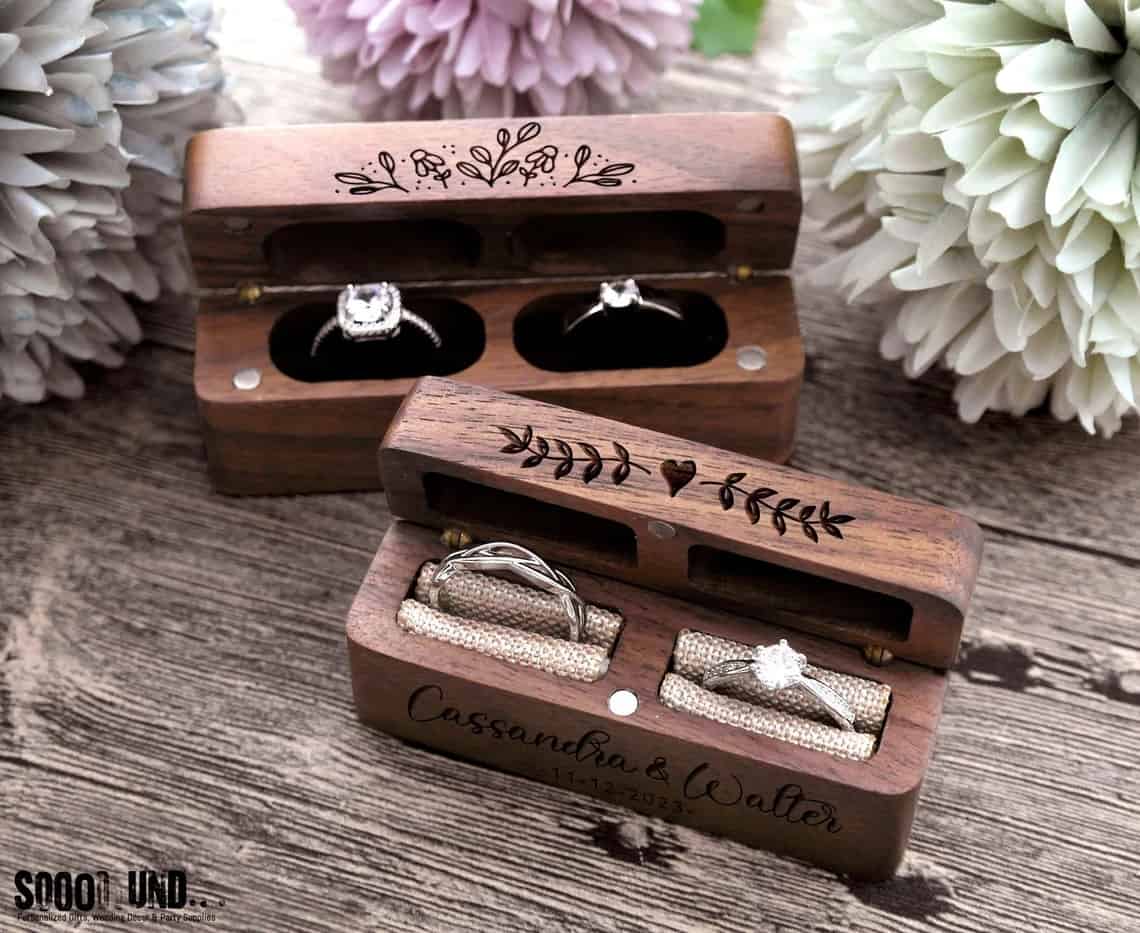 This type of ring box is usually made from raw or reclaimed wood, featuring rough textures, knots, and imperfections that add character and charm to the box.
A rustic wood ring box can be customized in various shapes and sizes, from simple square or rectangular designs to more intricate and artistic ones, such as heart or tree-shaped boxes.
Some rustic wood ring boxes are also adorned with engravings, carvings, or other rustic details, such as burlap or twine, to enhance the natural and organic look.
7. Personalized Ring Box Designs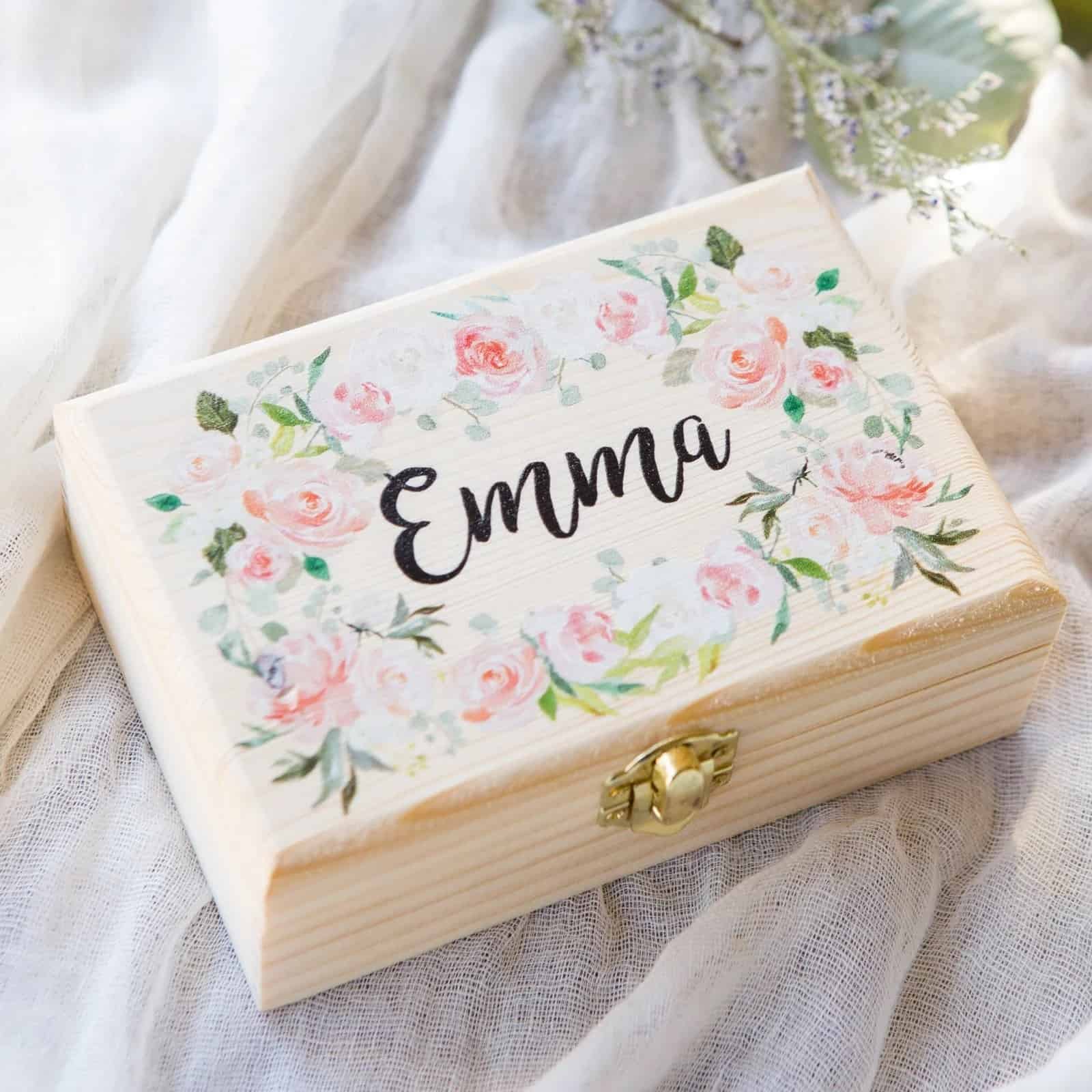 For a proposal that is truly one of a kind, consider a personalized ring box design. You can engrave the box with your names, initials, or a special message.
Plus, you can also add photos or other personal touches to make the box uniquely yours.
8. Beyond the Ordinary: Creative Ring Box Ideas
One popular DIY approach is to create a custom ring box using the supplies below.
Supply materials:
Cardboard
Glue
Pen
Ruler
Sponge
X Acto knife
Adding a personal touch like initials, names, or a special message can make the ring box even more meaningful. And if you want to make it looks more elegant with natural hint, consider the golden leaves.
9. Eclectic Ring Boxes for Every Style and Taste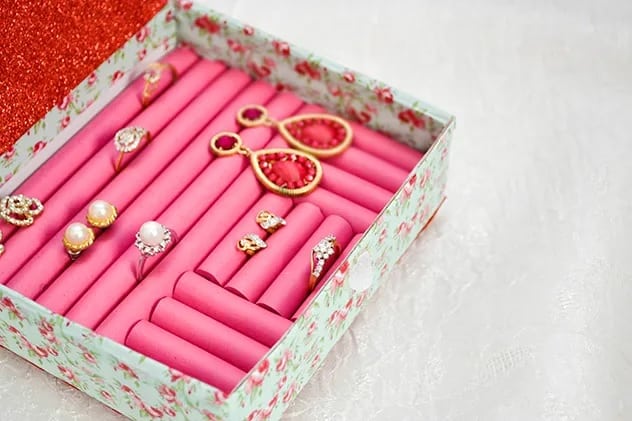 A DIY ring box that can also store other jewelry can be an excellent way to keep your accessories organized and easily accessible.
Using cardboard as the base and adding decorative elements like floral paper and washi tape can make the box both functional and beautiful.
One way to create such a box is to cut cardboard to the desired size and shape and then cover it with decorative paper using a glue stick or double-sided tape. You can then add washi tape or other embellishments to give the box a unique and personalized look.
To create compartments for storing other jewelry, you can use additional cardboard and dividers.
10. Enchanting Easy DIY Ring Boxes: Crafting Tutorials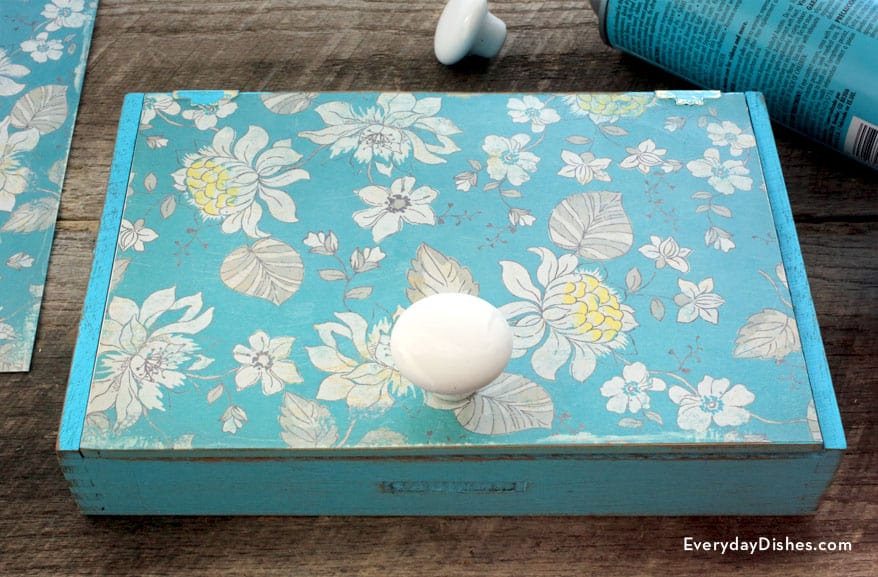 With our DIY tutorials, you can create a one-of-a-kind ring box that reflects your style and personality.
The good news is that you only need some materials you can easily find on the store.
Material list:
cigar box
spray paint
sandpaper
scrapbook paper or scrap fabric (optional)
spray adhesive or craft glue
black felt fabric
hot glue
foam sponges, cut lengthwise in ½" strips
drawer pull (optional)
industrial-strength glue for drawer pull
11. Make a Statement: Bold and Beautiful Ring Box Designs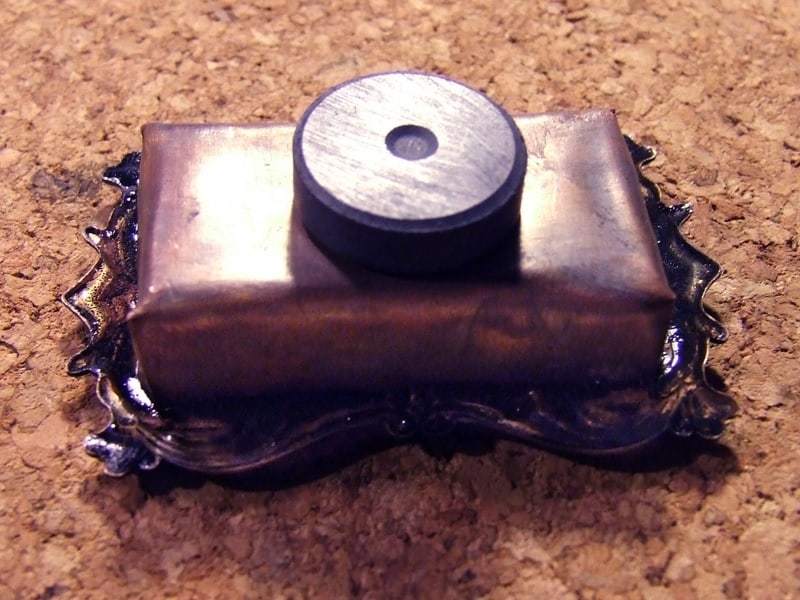 For couples who want to make a statement with their proposal, bold and beautiful ring boxes are the way to go.
The details of this box bring in a unique look, making it look perfect to keep the ring.
12. Book Smart: Ring Boxes Made from Old Books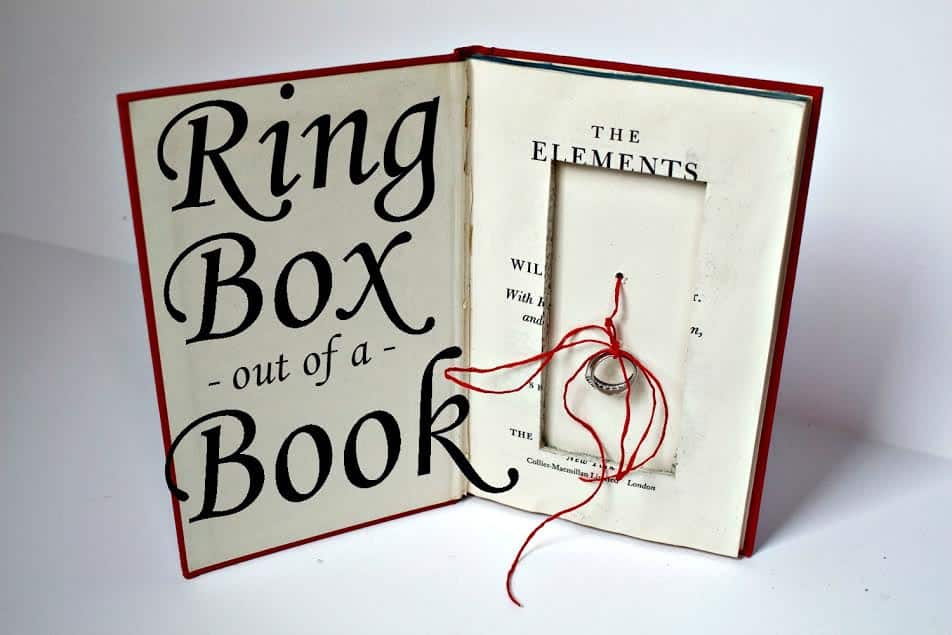 Ring boxes made from old books are a creative and personalized option that will impress any book lover.
It also only need an old book, then cut it out the pages. Glue the pages and let it dries perfectly. Next, you will need to attach some sort of ribbon or string to the book, where you will put the ring.
13. Elegant and Minimalistic Ring Box Designs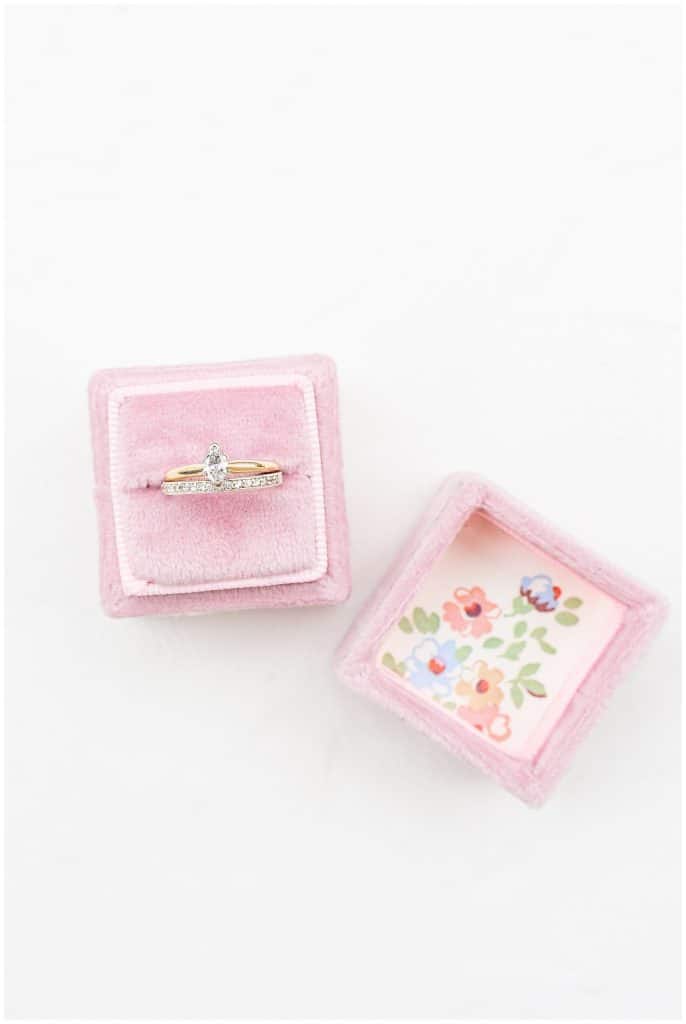 This stunning velvet ring box is the perfect way to showcase your beloved ring. The luxurious pink velvet material gives the box a sophisticated and elegant feel, while the delicate floral embellishments add a touch of charm and whimsy.
The minimalist design of the box allows the beauty of your ring to shine through, while providing a secure and protective storage space.
14. Seaside Serenade: Nautical-Inspired Ring Boxes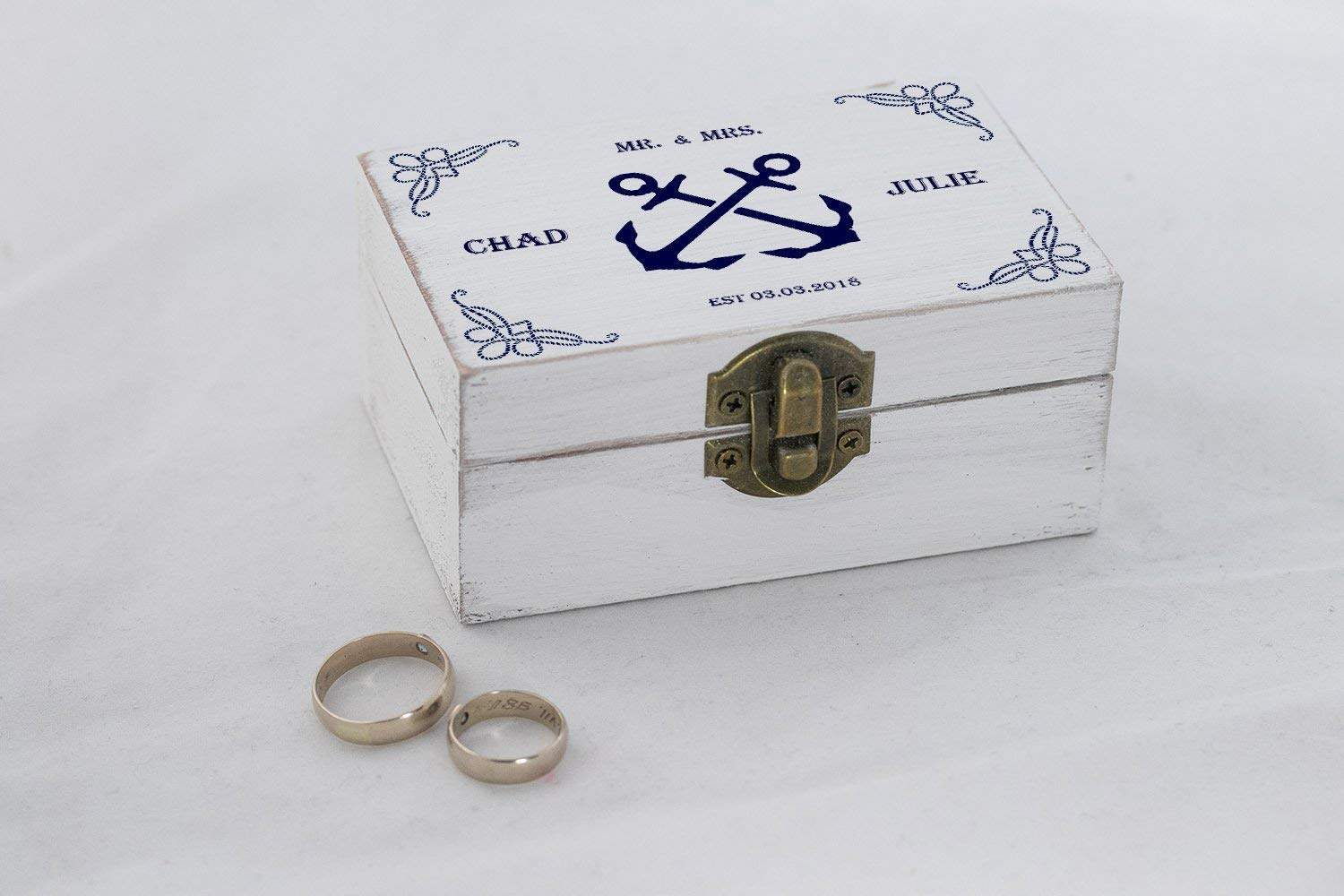 If you're planning a beach proposal or you simply love all things nautical, consider a ring box with a seaside theme.
Shell-shaped boxes, seahorse motifs, and anchors are all great options that will add a touch of the ocean to your special moment.
15. From Victorian Gothic to Modern Masculine: Ring Box Designs for Every Aesthetic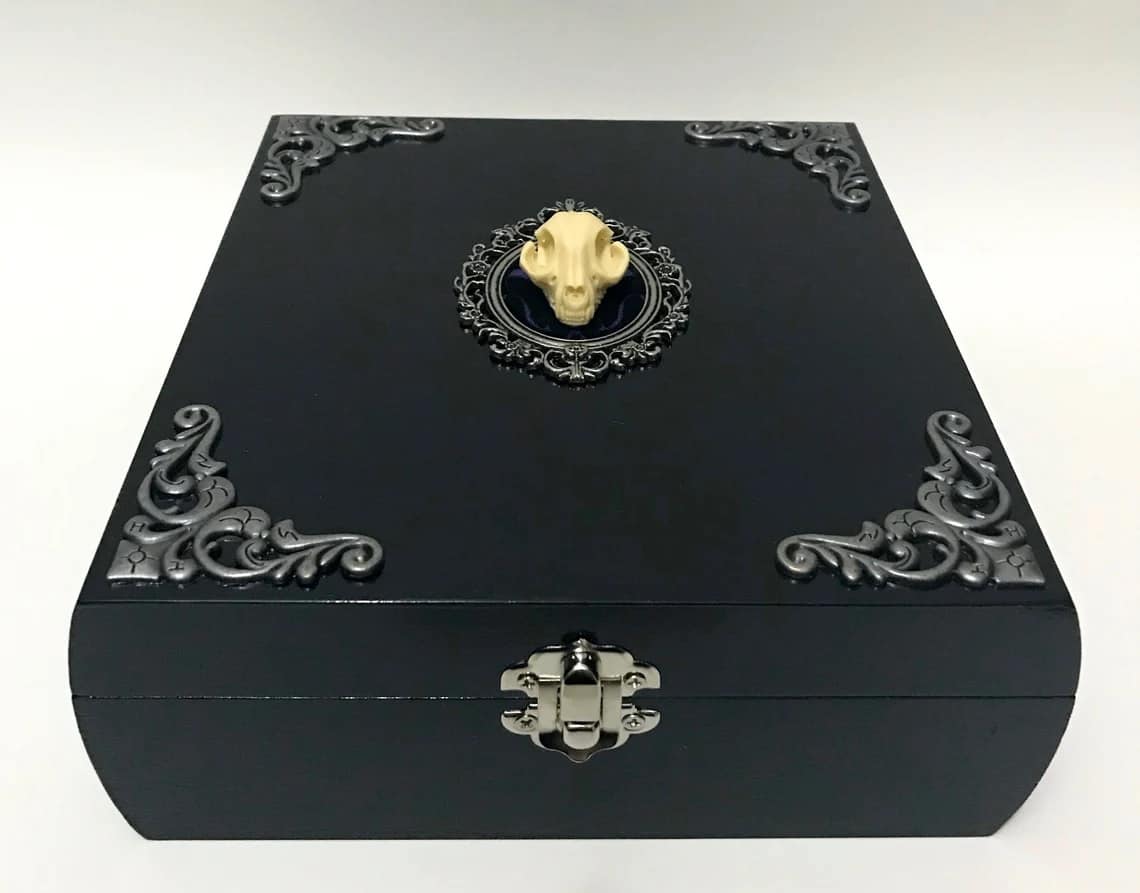 This will be a cool option if you are a fan of victorian gothic, then you need to consider this kind of ring box.
A little silver detail and the skull decorative piece work perfectly adding an elegant look.
16. Hidden Treasures: Secret Compartment Ring Boxes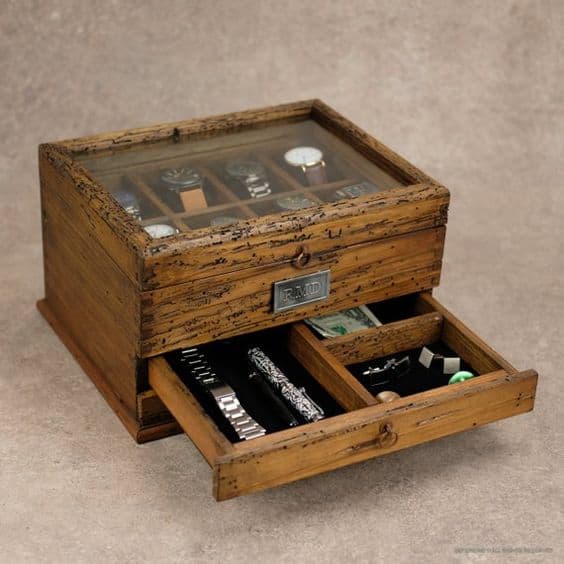 If you want to add an element of surprise to your proposal, a ring box with a hidden compartment is the way to go.
This box can hold a special note or a small gift along with the ring, making the proposal even more special.
17. Creative Containers: Unique Materials for Ring Boxes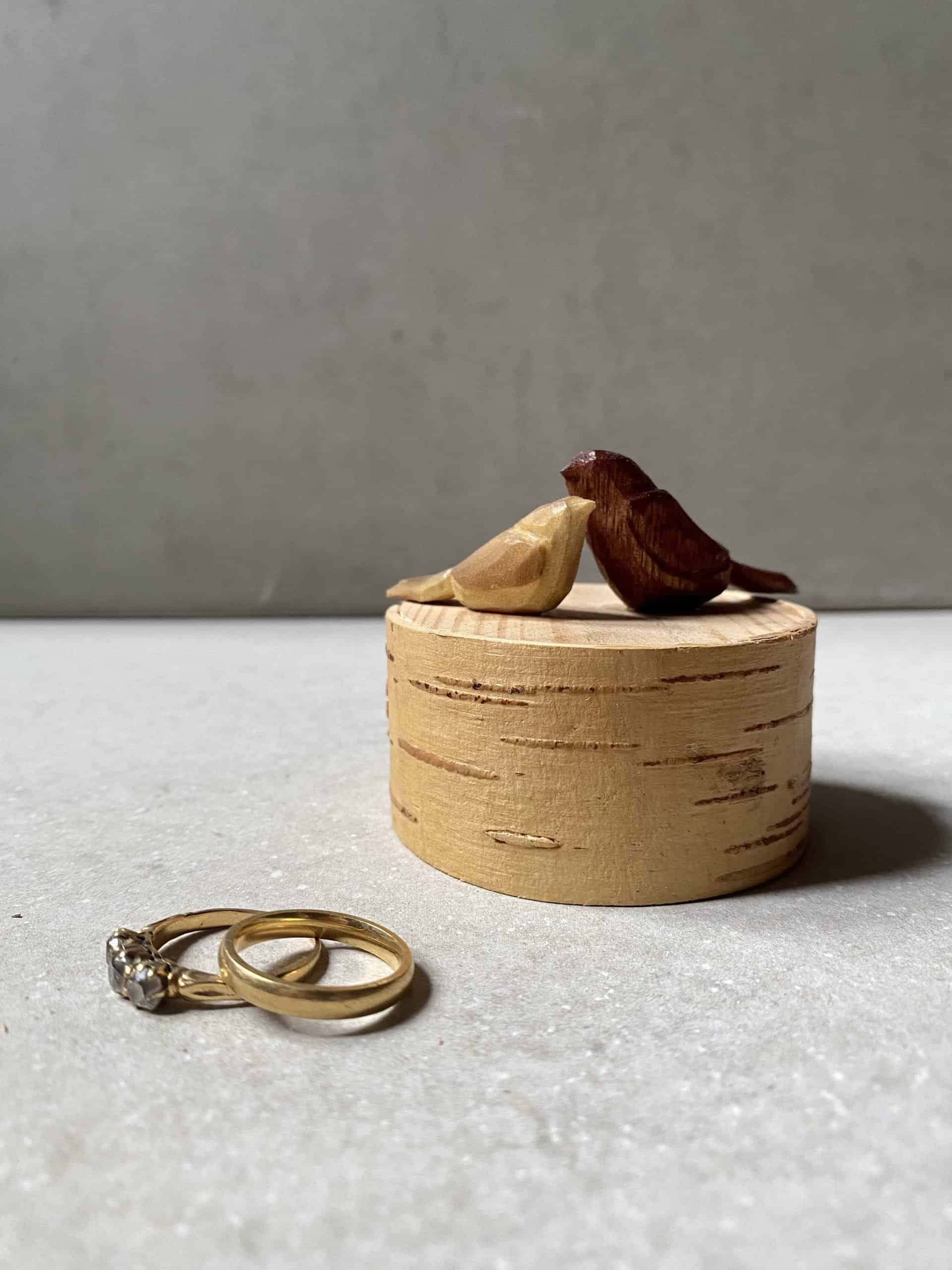 Ring boxes made from unconventional materials such as birch bark wood, acorns, or driftwood are a great way to add a unique touch to your proposal.
This birch bark box with the miniature of birds must be on your list to keep your rings beautifully and safely.
18. Blooming Love: Ring Boxes with Floral Accents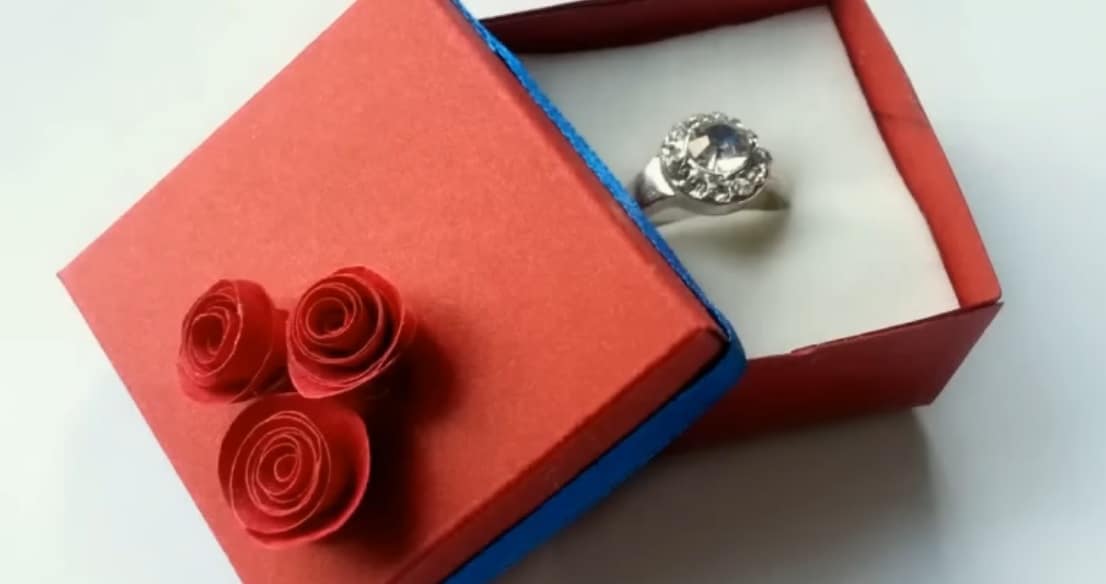 For a romantic and feminine touch, consider a ring box with floral accents.
From delicate roses to bold sunflowers, these designs are sure to make your partner feel special.
19. Unconventional Ring Box Materials: The Elegance of Velvet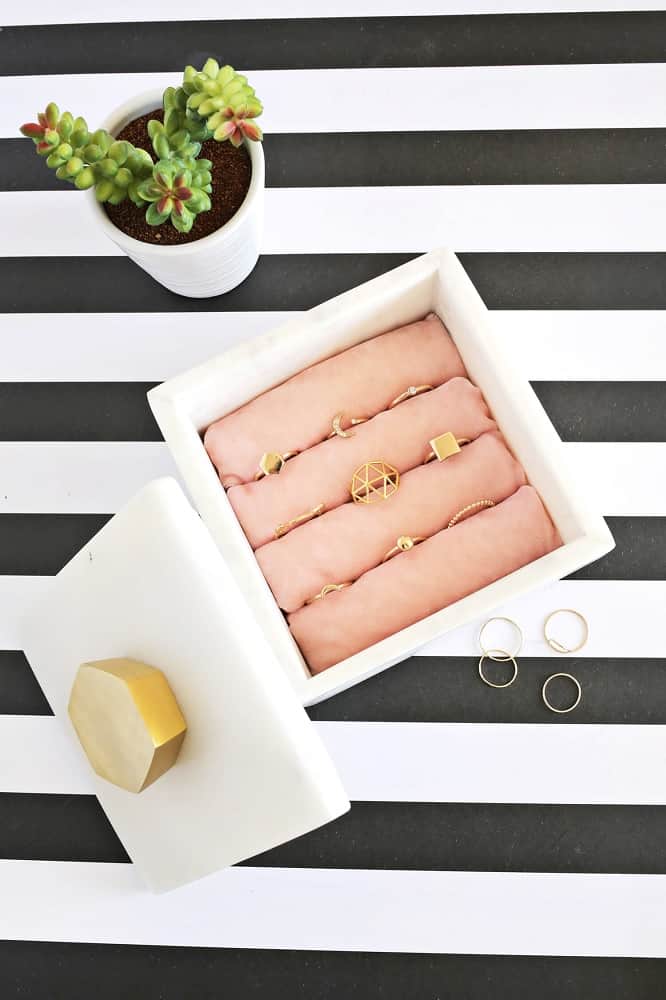 Try making beyond the traditional velvet box that offers you a hint of elegant touch.
The combination of the pink velvet, white box, and also the golden holder is such a perfect option to decorate your desk and also being functional at the same time.
Supply materials:
decorative box with lid
1/4 yard velvet fabric
straight pins and sewing machine
hot glue gun or fabric glue
cotton batting
fabric scissors
cutting mat, rotary cutter, and ruler
20. Industrial Chic: Ring Boxes with Mechanical Accents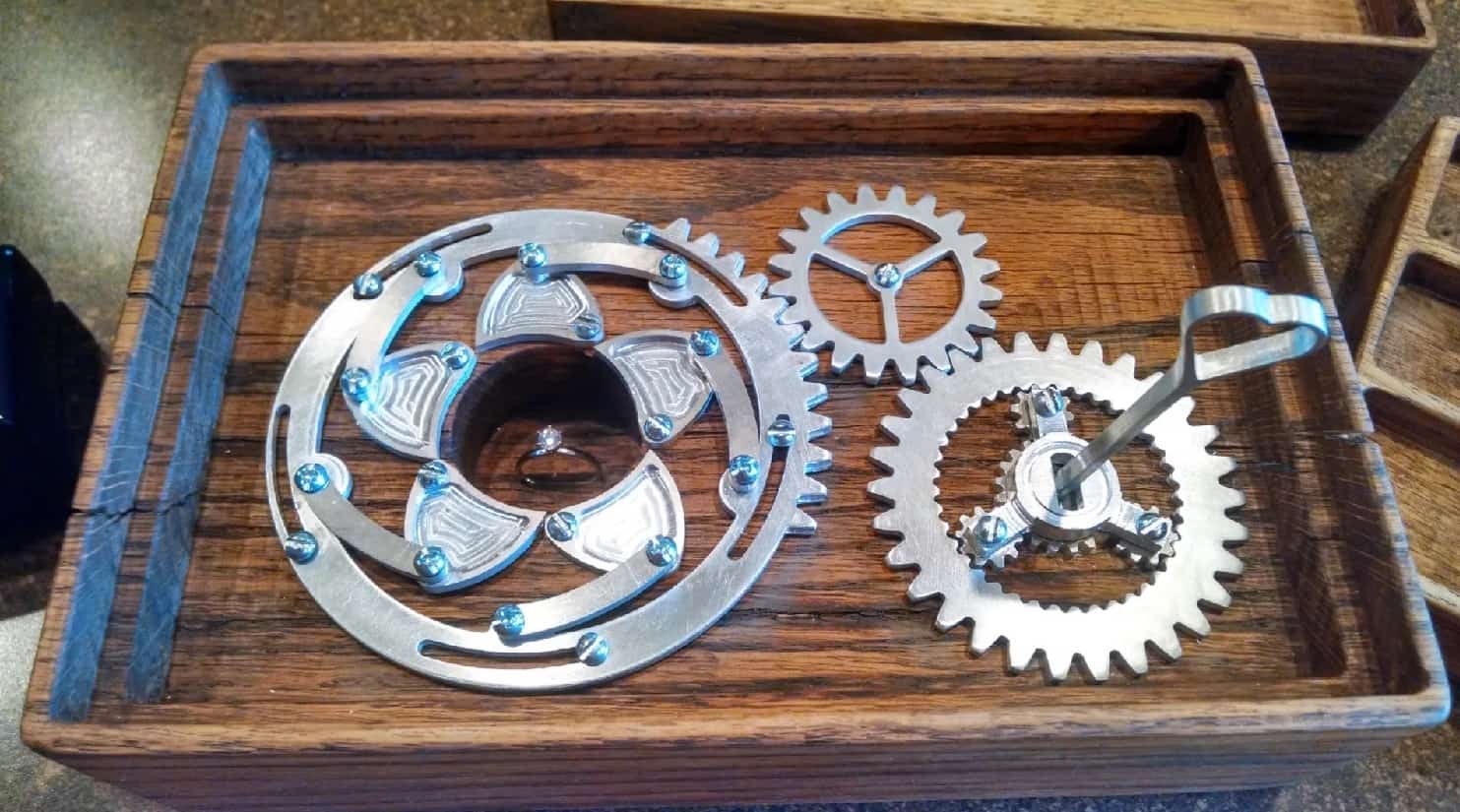 For couples who love industrial design, ring boxes with mechanical accents are a great choice. Think gears, pipes, and other industrial elements that add a touch of ruggedness and also uniqueness to your proposal.
21. Unconventional Ring Boxes: Leather Satchels to Terrariums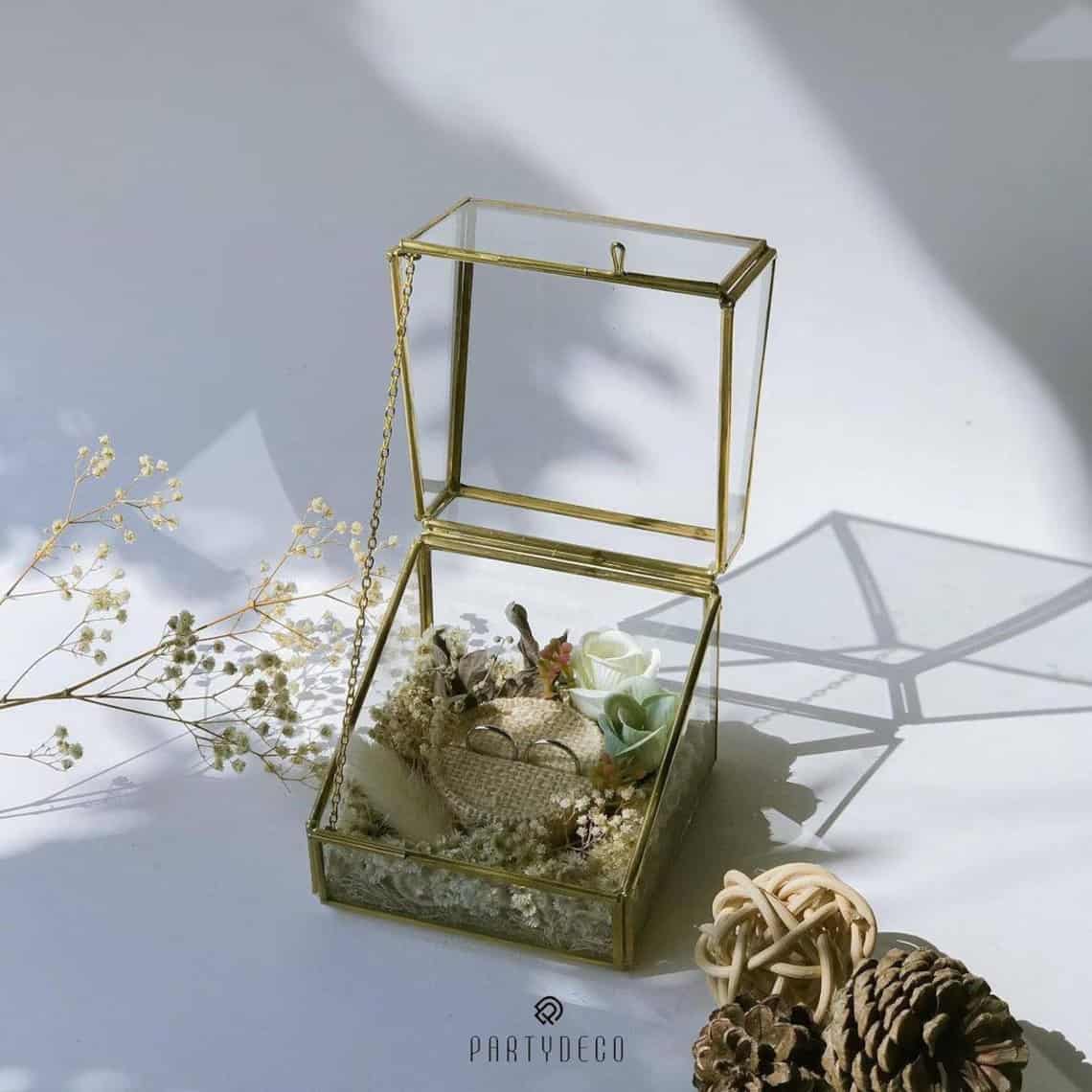 This small and charming project is easy to make, and requires minimal materials.
To create your own terrarium ring box, start by gathering a small glass container with a lid, some sand or soil, and small rocks. Next, you will need to choose the plants you want to include in your terrarium. For this project, dried and faux flowers work best as they require minimal care and will last longer.
22. DIY Ring Box Hacks: Transforming Ordinary Boxes into Beautiful Displays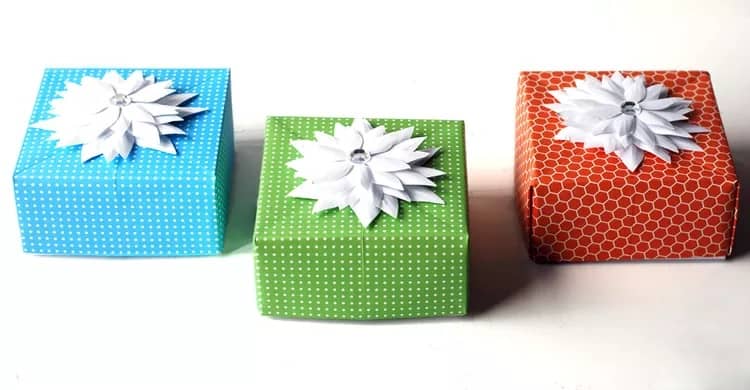 You can transform an ordinary box into a beautiful display with some simple DIY hacks. We have included a variety of tutorials that range from rustic and charming wooden ring boxes to pop-up and origami designs.
23. Personalized Designs: Engraved Ring Box Designs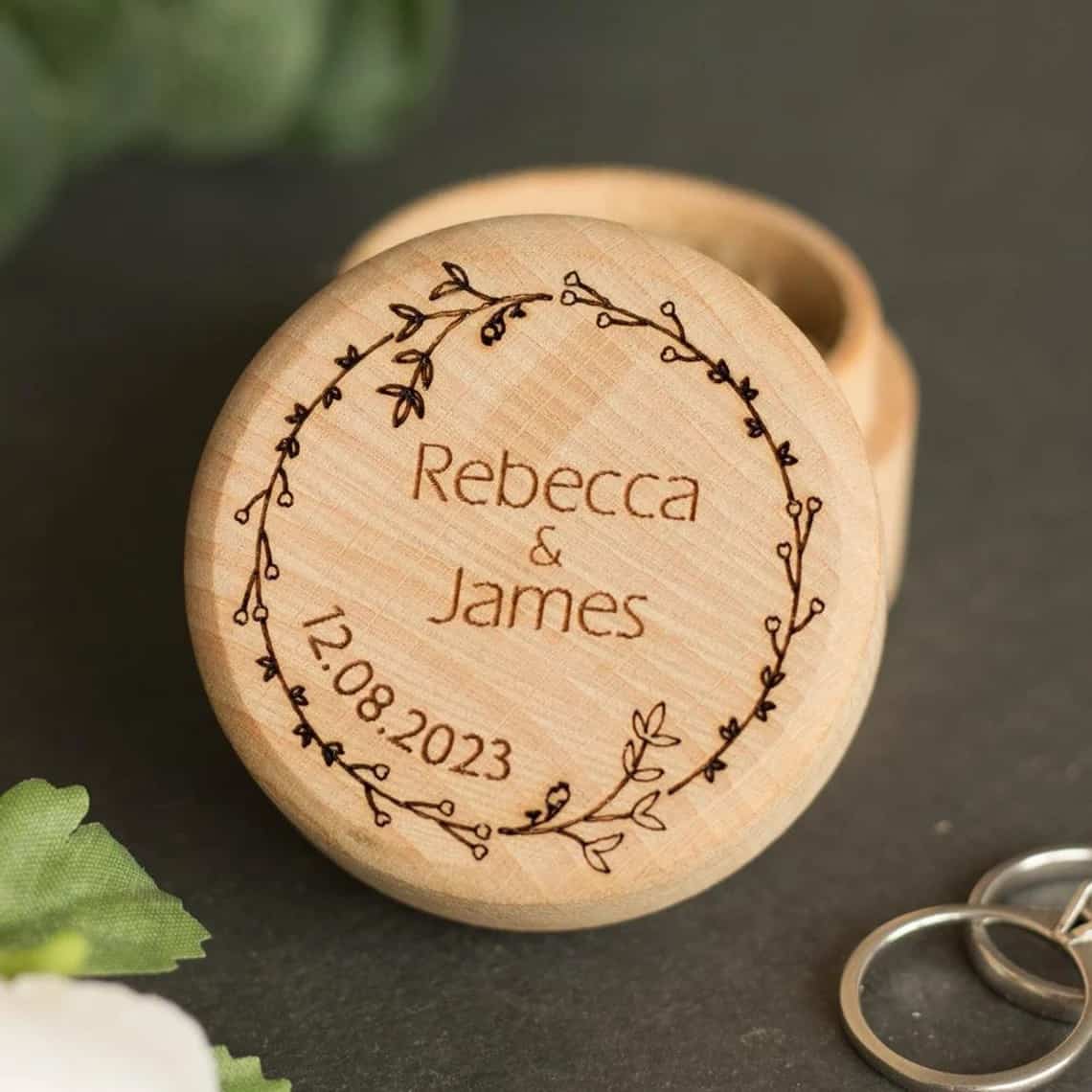 Personalizing your ring box is a great way to showcase your love and add a unique touch. You can start by choosing a small wooden box and a wood burning tool.
Draw your desired design onto the box with a pencil, and then use the wood burning tool to trace over the design. This will engrave the design onto the wood. You can choose to engrave your initials, a special date or a unique design.
Once you have finished engraving, you can choose to add a layer of stain or paint to give the box a finished look. Finally, add some velvet or felt to the bottom of the box to cushion your rings.
24. Vintage-Inspired Designs: Antique Charm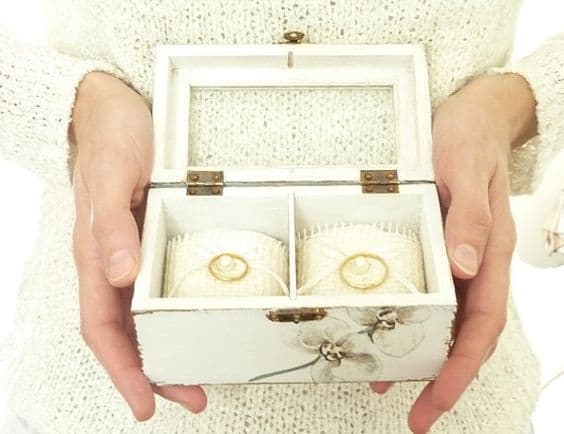 Vintage-inspired ring boxes add an element of nostalgia and romance to the proposal. From antique charm to wooden wonders, our list includes a variety of vintage-inspired designs that will suit any couple's style.
25. Simple Terrarium Ring Box: Hexagon Shape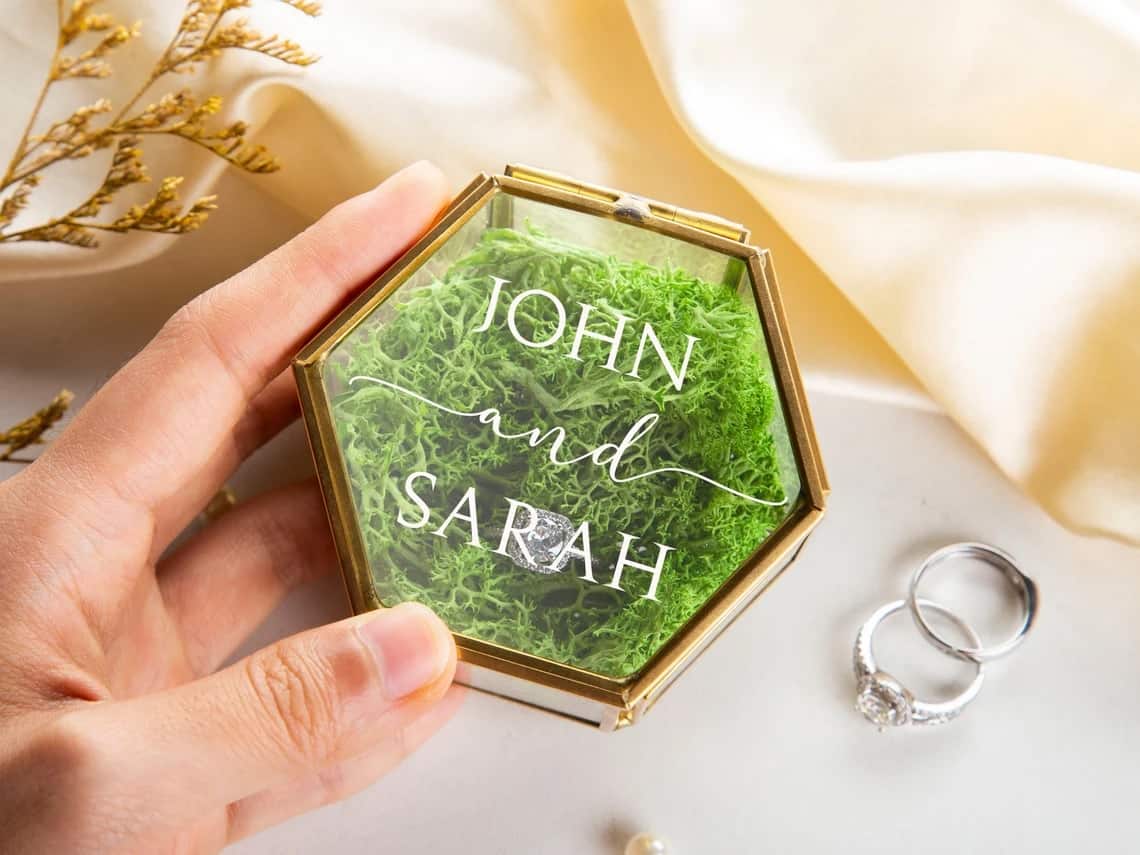 This DIY project is easy to make and needs minimal materials.
Start by finding a small hexagon-shaped glass container with a lid. Also, you only need to put the greeneries inside the box and add a label on the lid, such as name, date, or initial of you and your partner.
26. Jewelry Box Revamp: DIY Ring Box Tutorials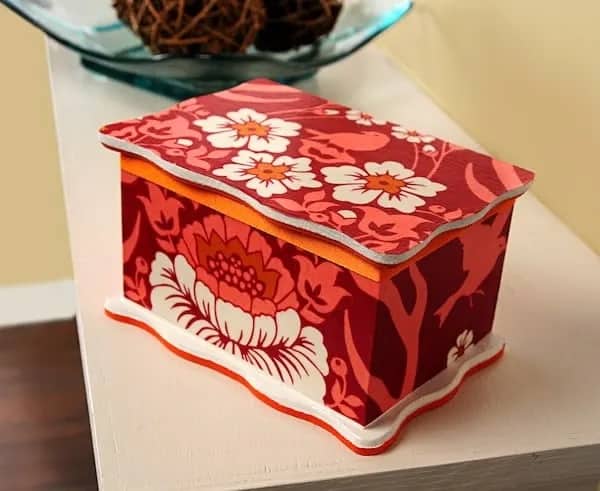 DIY fabric-covered a great way to showcase your creativity and add a personal touch to your engagement ring box. Opt for using the patterned fabric with bright and eye-catching colors.
What you will need:
FolkArt Acrylic Paint – Bright Baby Pink, Glazed Carrots, Wicker White
Mod Podge Fabric and Mod Podge Gloss
Small Wood Trinket Box
Joel Dewberry "Deer Valley Antler" Fabric, Peony – 1/2 yard
1/2″ Orange Ribbon – enough to fit around your box
1" Flat paintbrush
Craft Glue
Craft Knife
Pencil
Ruler
Scissors
Wax paper
Acrylic Sealer
27. A Touch of Whimsy: Origami Ring Box Designs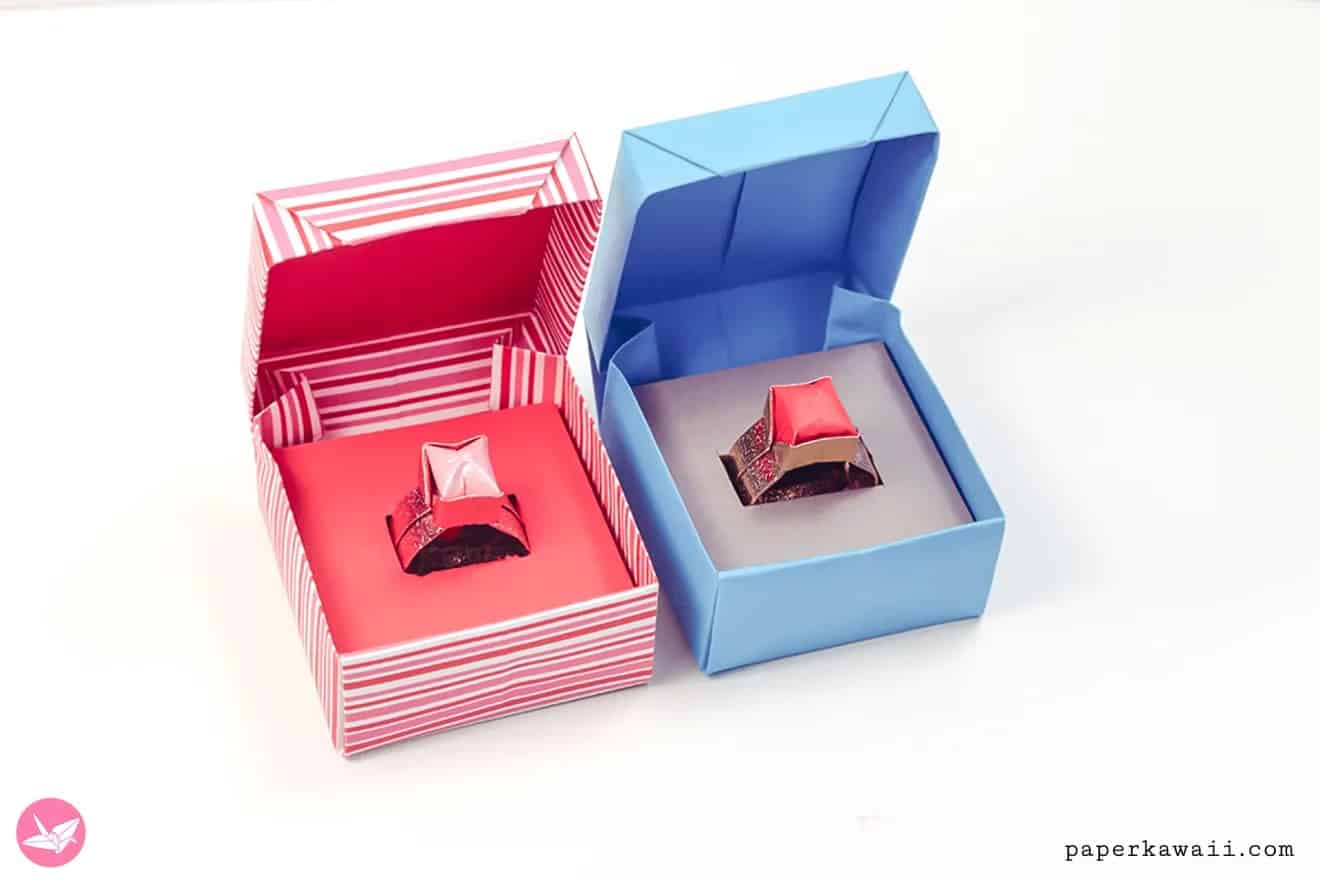 This project requires only a sheet of square paper and can be easily made in just a few simple steps.
To create your own origami ring box, start by folding the paper in half diagonally, then fold the opposite corners together to create a smaller square. Next, fold each corner of the smaller square towards the center point, then fold the sides in towards the center as well.
Finally, fold the top flap down and tuck it into the front pocket to secure the box.
28. DIY Wooden Ring Boxes: Rustic and Charming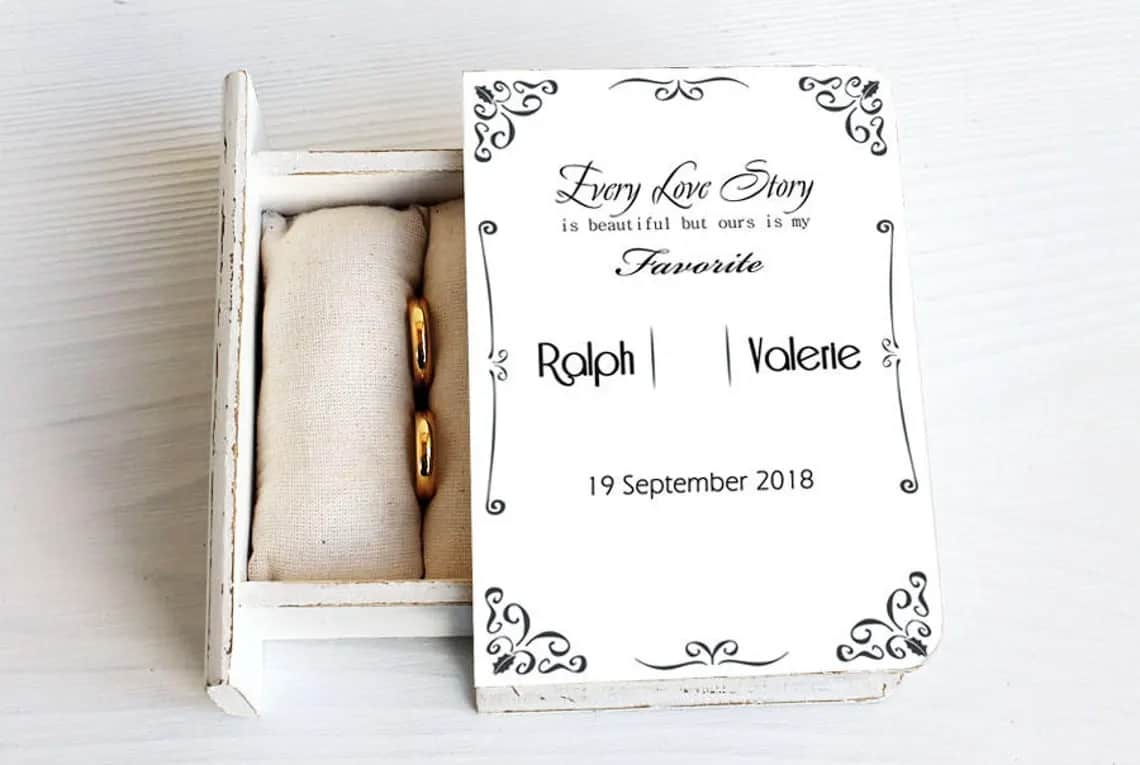 For a rustic and natural feel, wooden ring boxes are the perfect choice.
The white paint and the distressed finishing accentuate the rustic style, which is complemented by the rustic decorative piece on the lid with the names, date or text.
29. Unique Shapes and Designs for Ring Boxes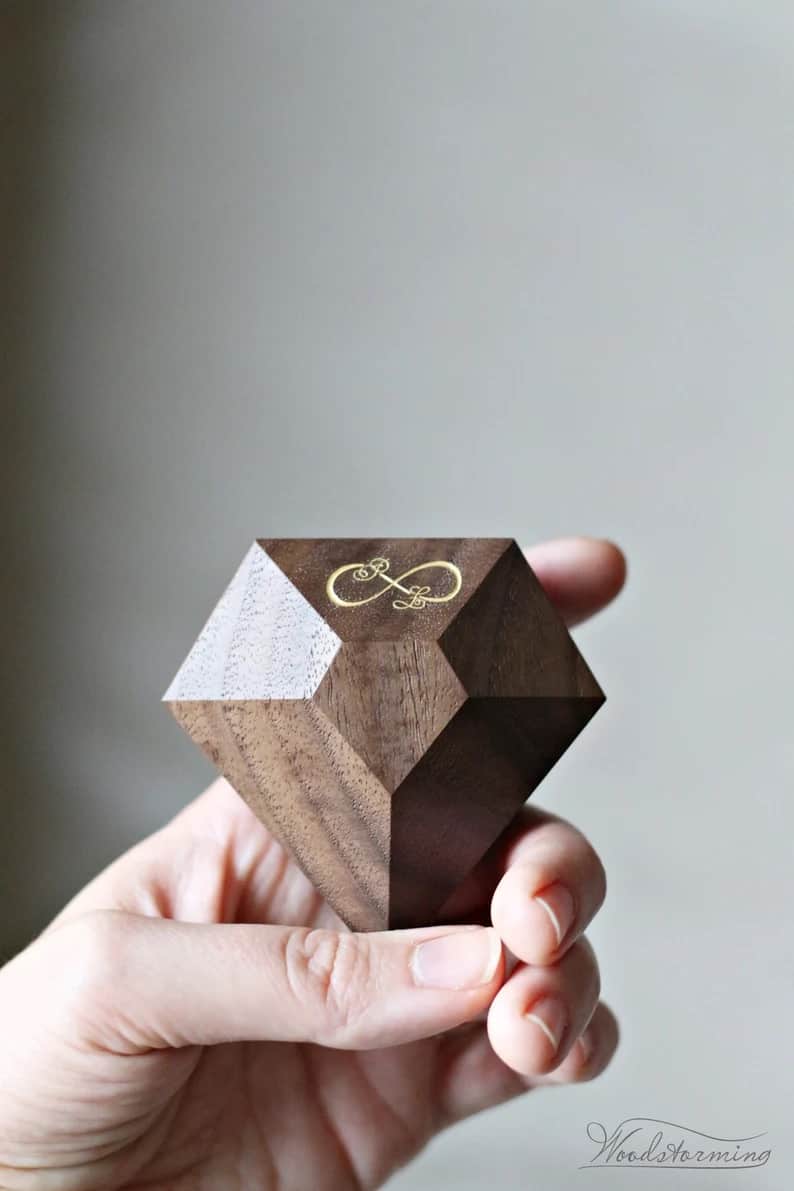 Start by measuring and cutting the wood to the desired size, and then sand the edges until they are smooth. You can then choose to add a layer of stain or paint to the wood to give it a polished look.
To create the diamond shape, use a pencil to draw the shape onto the top of the box, then use a saw to carefully cut along the lines. Sand the edges of the diamond until they are smooth. Finally, add some velvet or felt to the bottom of the box to cushion your ring.
30. Picture Perfect: Ring Boxes with Photo Frames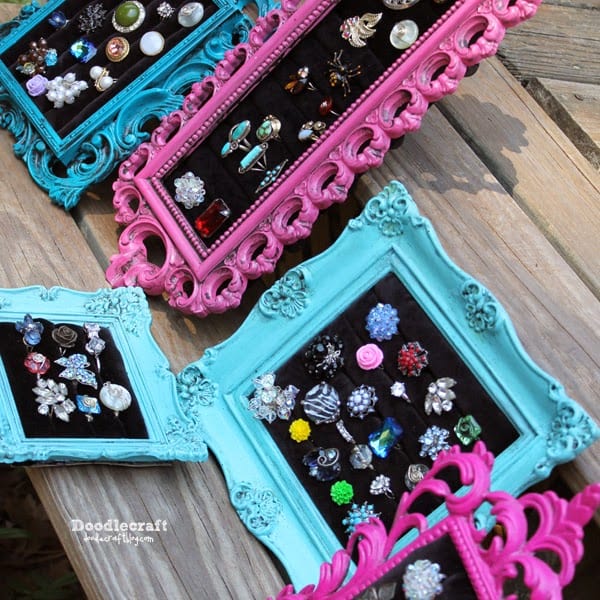 Keep your ring collections on this beuatiful ring box, which you can easily create yourself with just a few simple materials.
Start by choosing a wooden photo frame with a thick border, and then use a carving tool to create a design or pattern along the border of the frame.
You can choose to carve hearts, flowers, or any other design that speaks to you. Next, add some velvet or felt to the back of the frame to cushion your rings. You can even add a small hook to the back of the frame so you can hang it on the wall for easy access to your rings.
31. Sentimental and Personalized: Engraved Ring Box Designs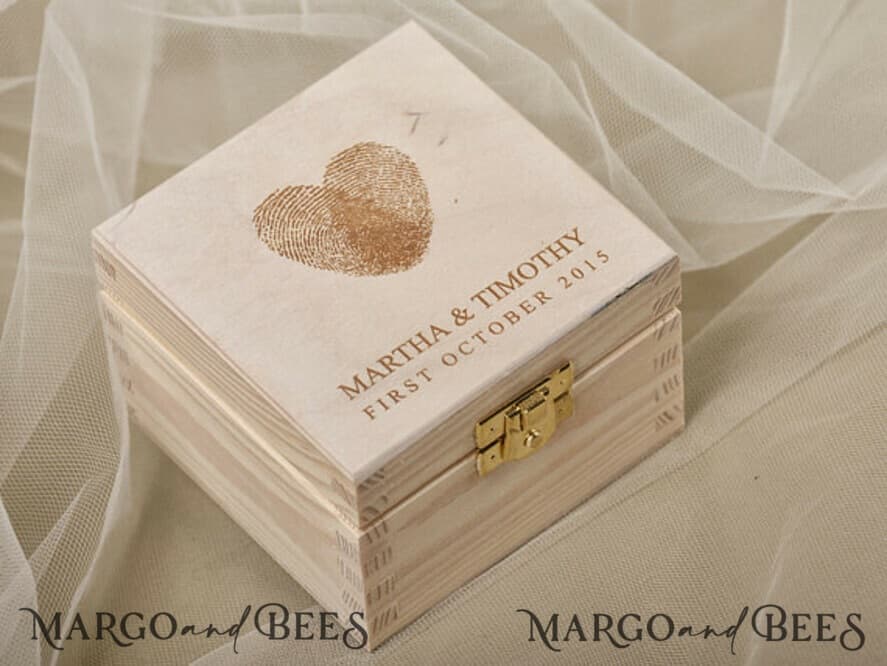 Engraved ring boxes are a classic and timeless choice.
Whether you choose to add your initials, a special date, or a meaningful quote, an engraved ring box will be a cherished keepsake for years to come.
32. Showcase Your Love: Ring Boxes with Glass Tops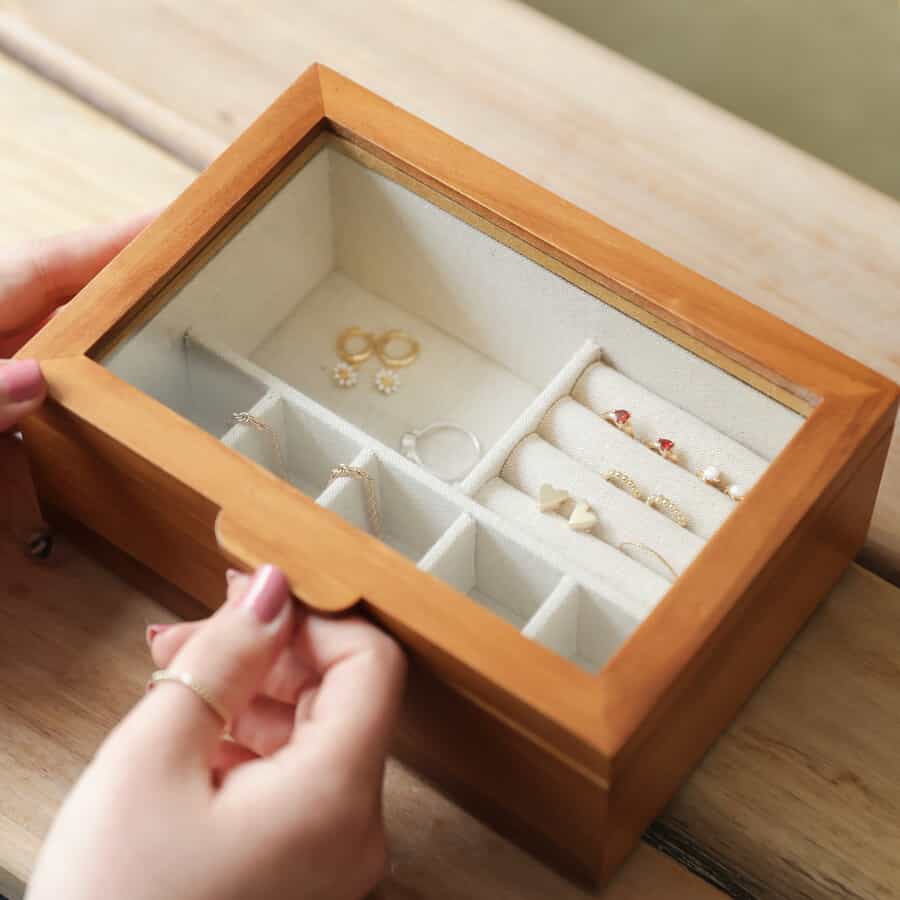 Glass-top ring boxes are a beautiful way to showcase your ring collection. The combination of the natural color of the wood, the starry rings inside the box and the linen-lined sections make it looks elegant, stylish, and perfect for displaying your precious jewelry.
33. Stained Glass and Mosaic Ring Boxes: A Colorful Display of Love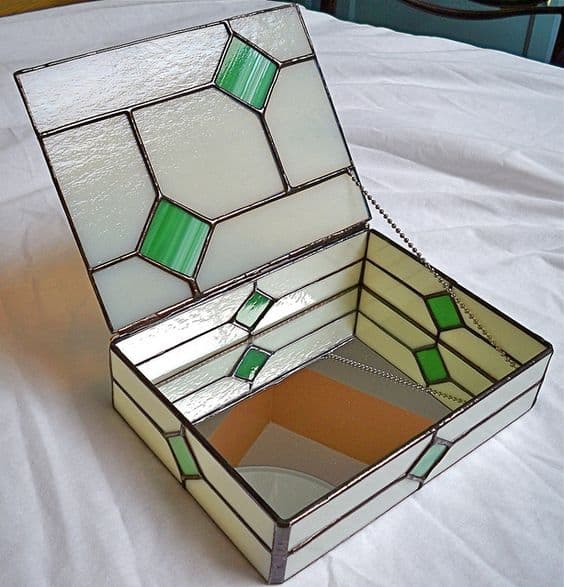 Consider stained glass and mosaic ring box if you're looking for a colorful and artistic touch. These designs are unique, eye-catching, and sure to make your proposal stand out.
34. Terrarium Treasures: Ring Boxes with Live Plants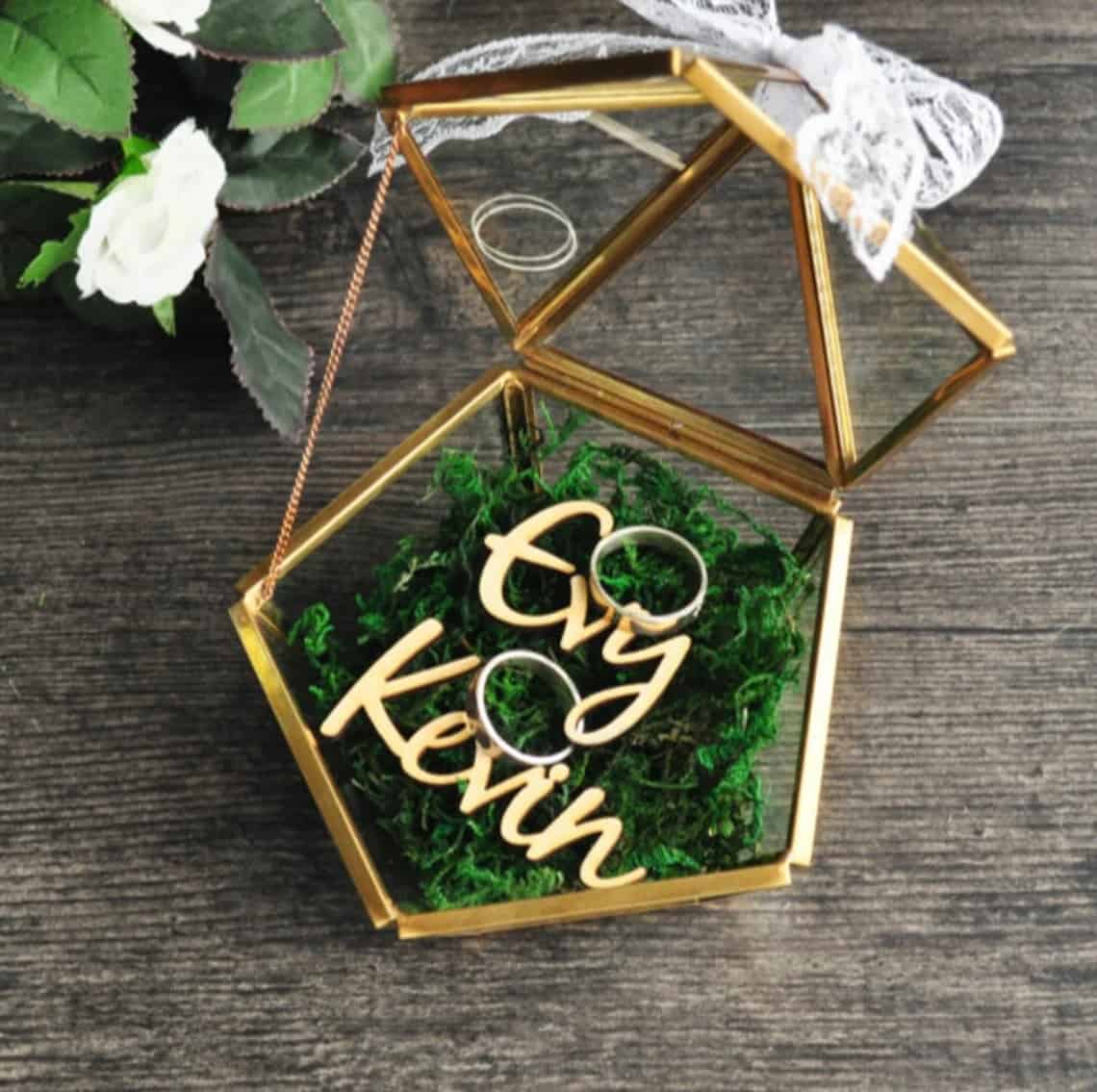 For a natural and organic feel, why not try a ring box with live plants? These designs are perfect for nature-lovers and will add a fresh and beautiful touch to your proposal.
35. Unconventional and Unexpected: Offbeat Ring Box Designs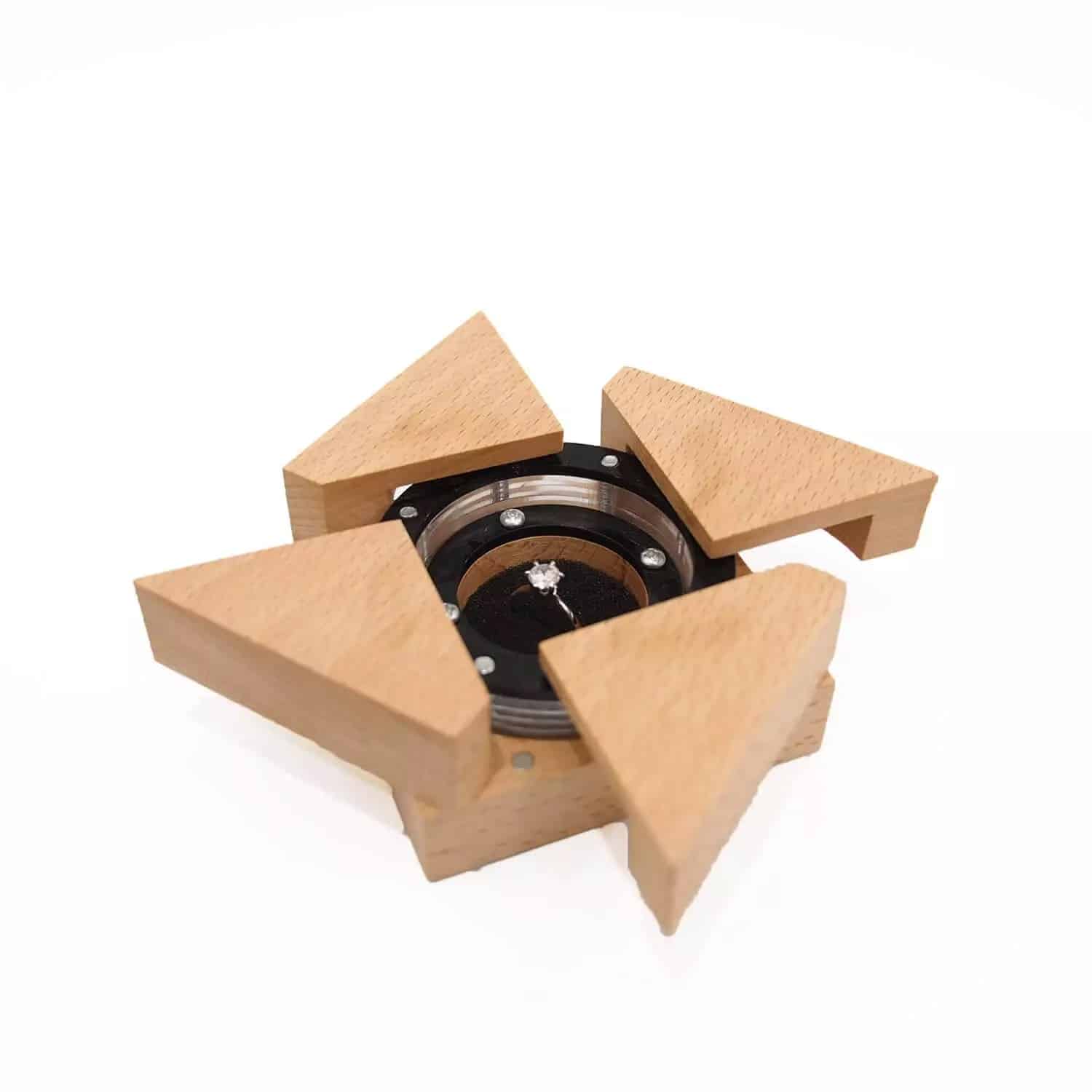 This out-of-the-box ring box is not just a mere container but a work of art that elevates the beauty of your rings to new heights.
Indulge in the joy of curating your very own enchanting display, where each ring becomes a captivating centerpiece.
If you yearn to showcase your rings in a way that defies the ordinary, this DIY wooden ring box with a glass top is undeniably the ultimate choice for the free-spirited and the truly adventurous at heart.
36.  Creative Ring Box Alternatives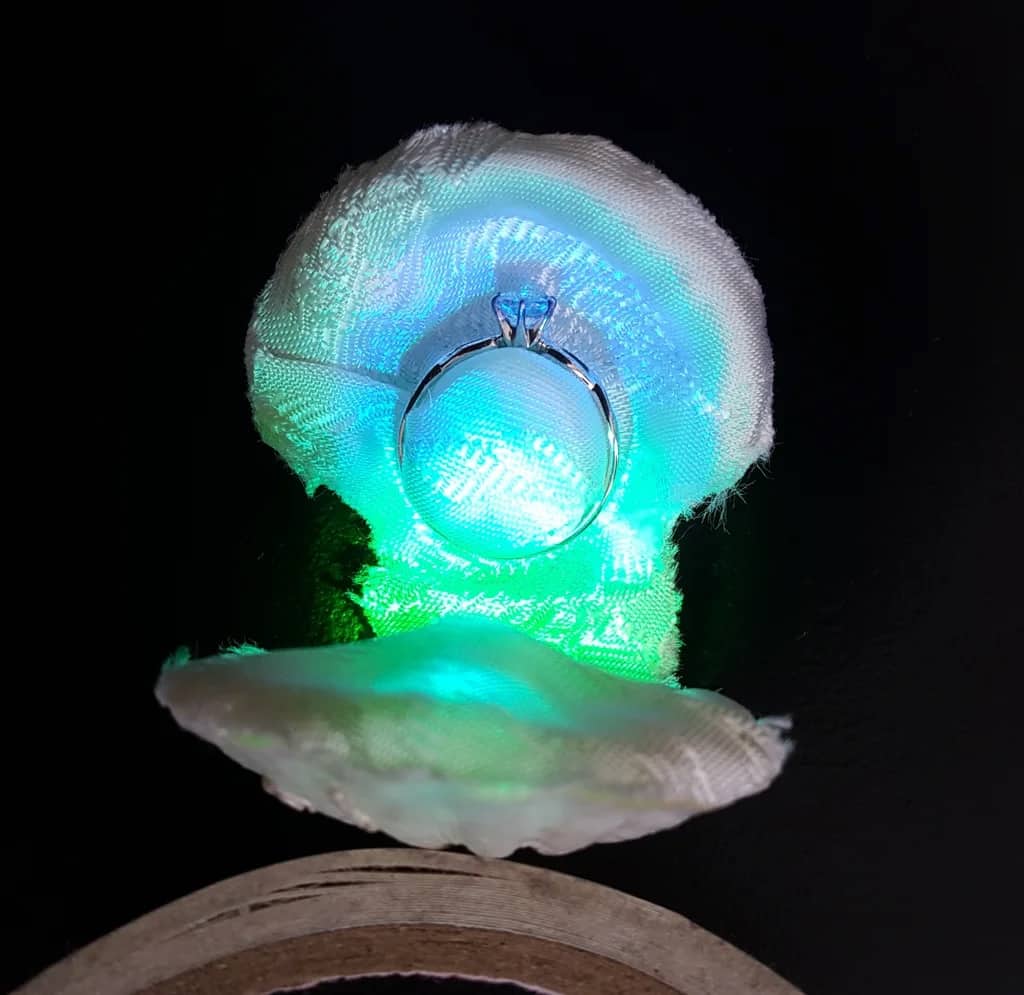 This creative project combines the beauty of nature and the warm glow of light to create a unique decorative piece.
To create this seashell masterpiece, start by collecting an assortment of seashells in various shapes and sizes, preferably ones with openings or smooth surfaces.
Carefully clean and dry the shells to ensure they're free from any debris or sand. Next, select a seashell that will serve as the base and attach a battery-powered LED light to its interior. Secure the light with adhesive or a small amount of hot glue, ensuring it remains concealed within the shell.
Finally, arrange the additional seashells around the base, adhering them with hot glue or epoxy.
37. Ring Boxes for the Modern Couple: Sleek and Stylish Designs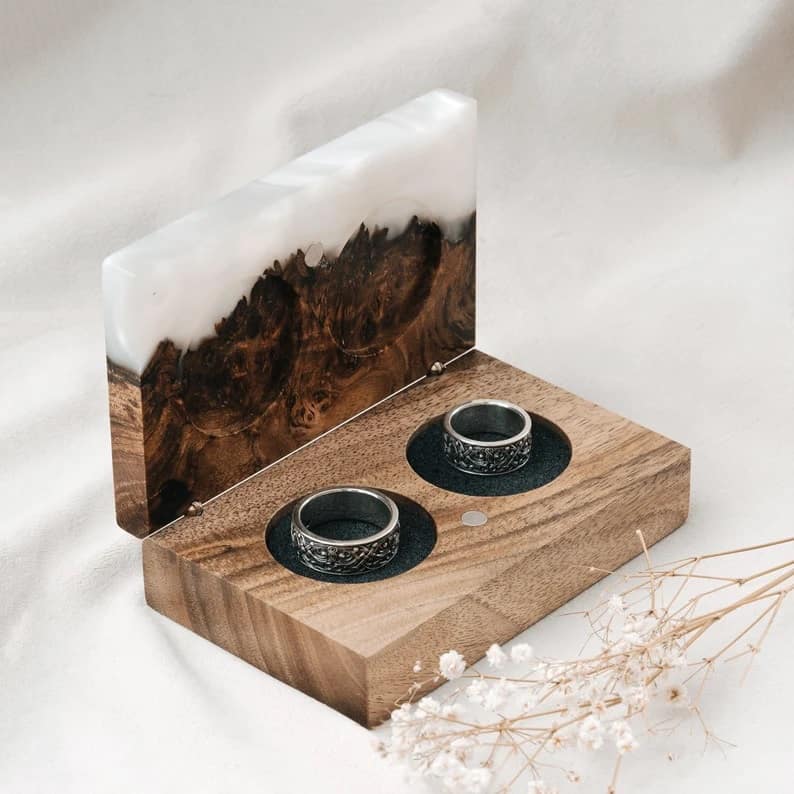 For a modern and sophisticated touch, sleek and stylish ring boxes are the perfect choice. The combination of the resin and wood look perfect together, making it look naturally fancy.
38. Unique Engagement Ring Box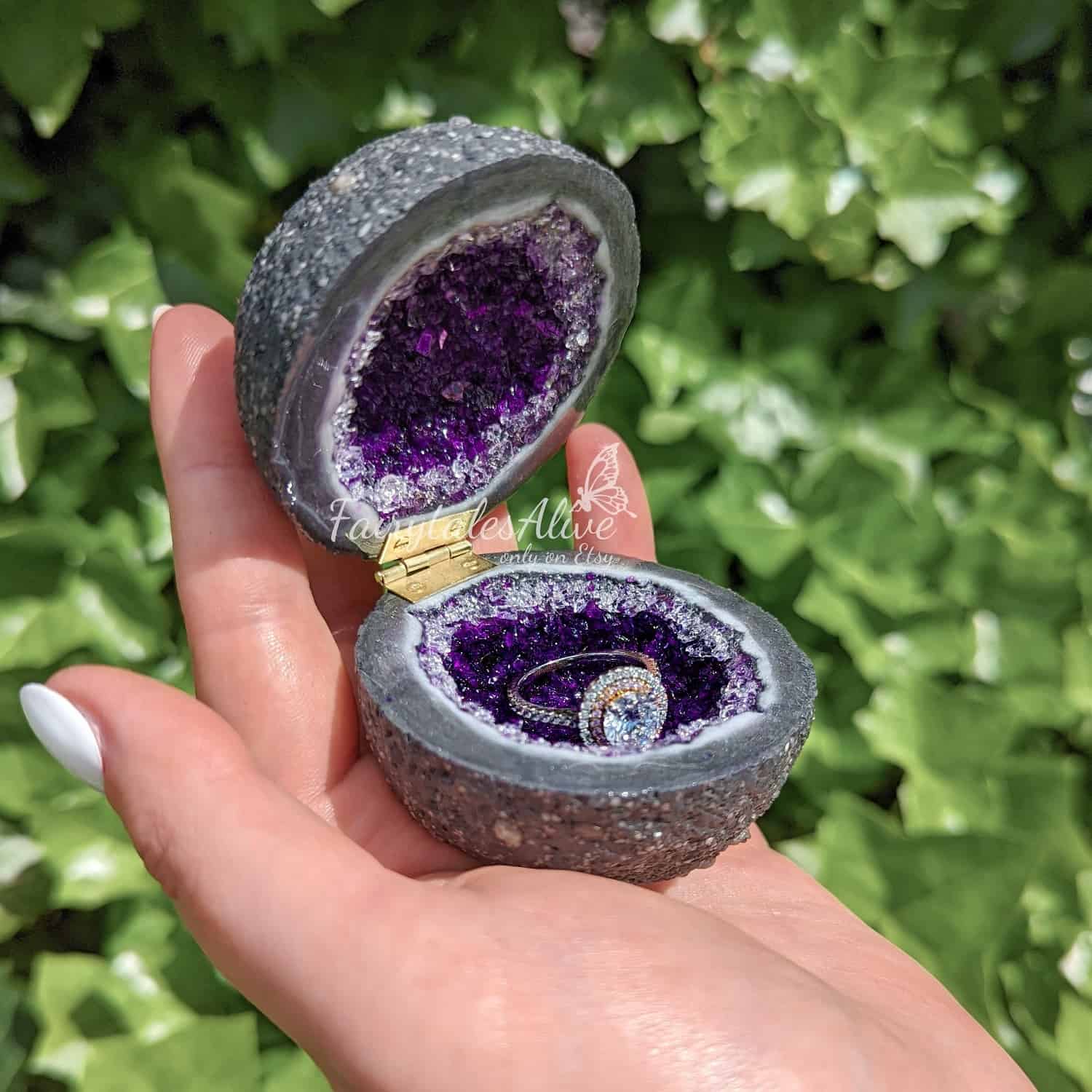 Crafted with precision and adorned with sparkling amethyst-hued crystals, this enchanting box elevates the act of presenting a cherished ring to a sublime experience.
The deep purple tones of the crystals dance gracefully in the light, casting a spell of elegance and sophistication. Its sleek and compact design boasts a velvety interior, delicately cradling the precious ring within.
39. Minimalist Chic: Simple and Elegant Ring Box Designs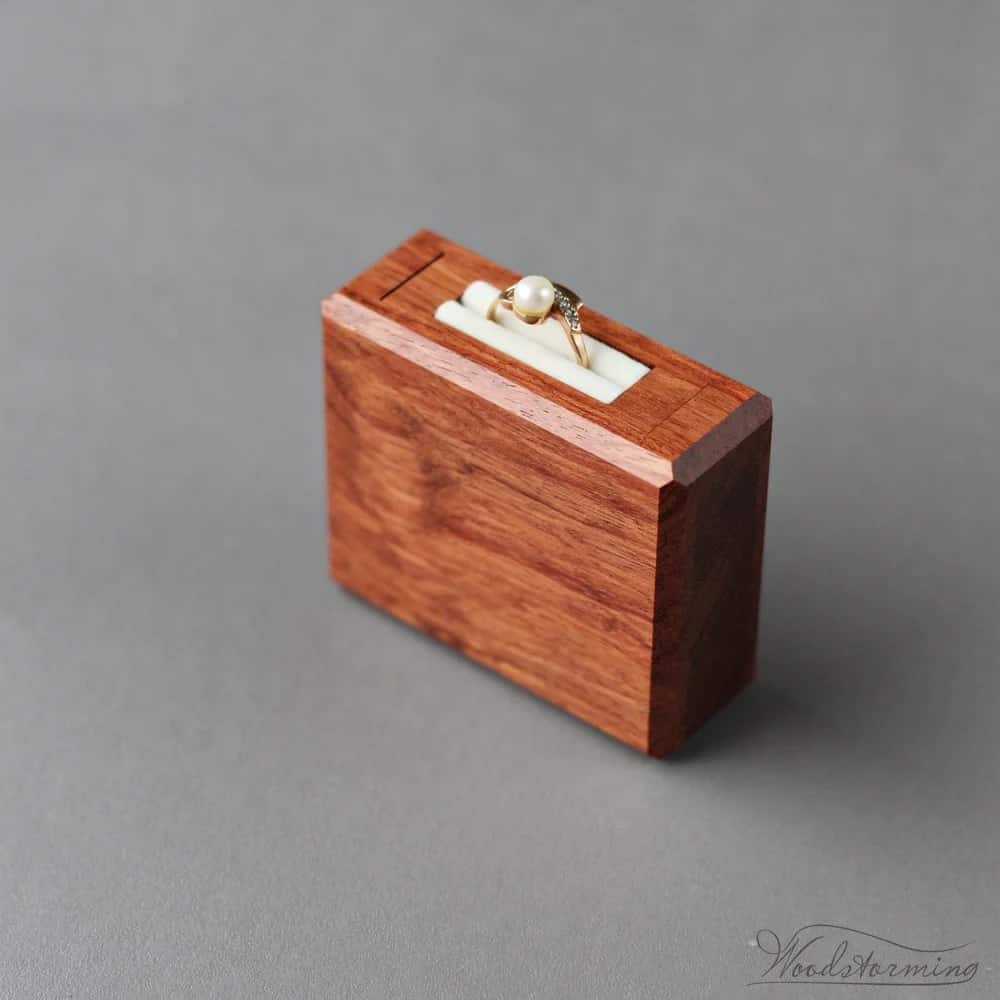 Minimalist ring box designs embody a timeless elegance that speaks to the heart of the understated and refined.
The sleek lines and clean shapes of these boxes exude a sense of quiet sophistication that complements any ring, from a modest band to a dazzling diamond.
The minimalist look is not only effortless to carry but also inherently beautiful in its simplicity.
40. Wooden Wonders: Rustic and Natural Ring Box Designs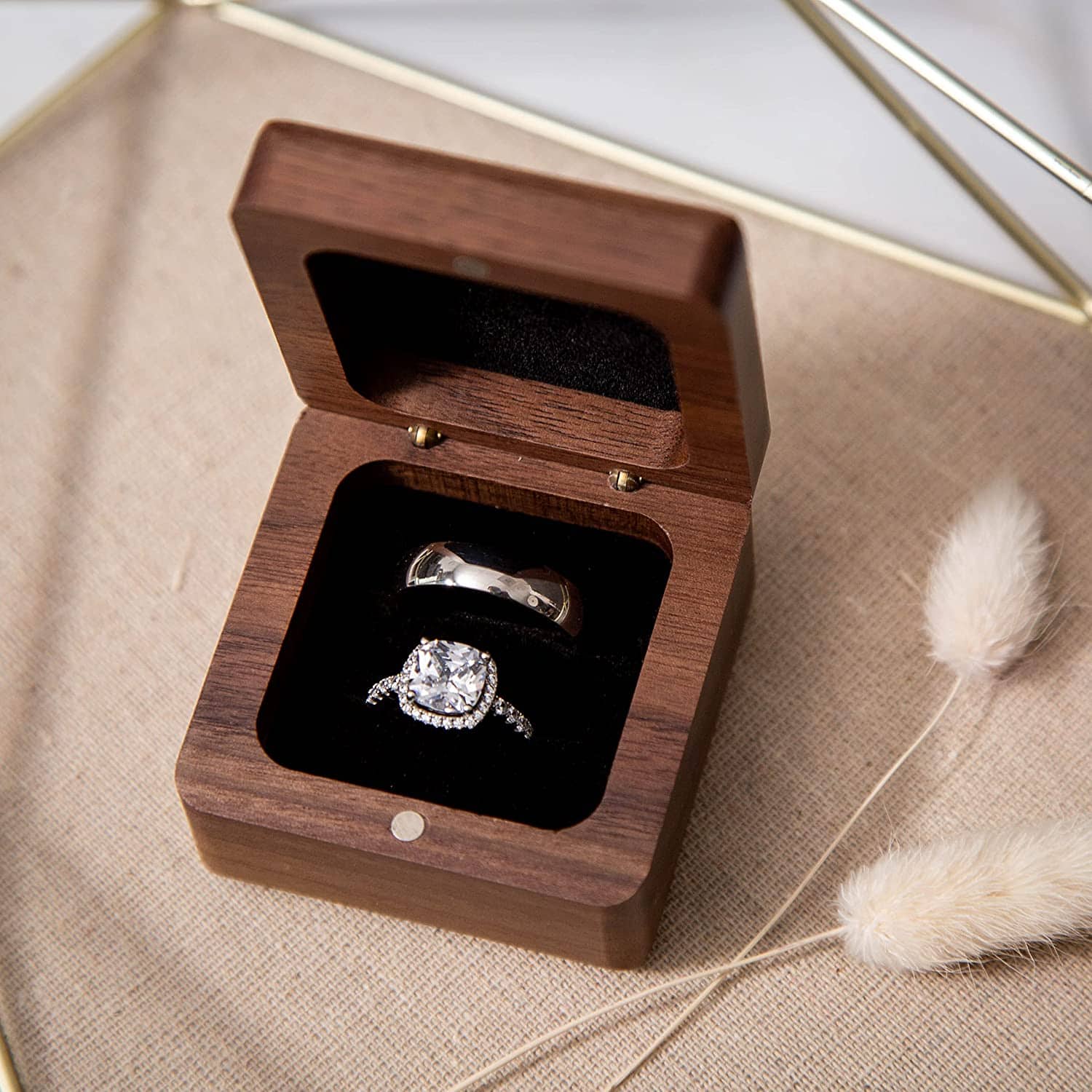 If you prefer a more natural and rustic look, wooden ring boxes are the perfect choice.
They offer a warm and earthy touch to your proposal and are perfect for outdoor or nature-inspired proposals.
41. A Little Bit of Sparkle: Bedazzled Ring Box Designs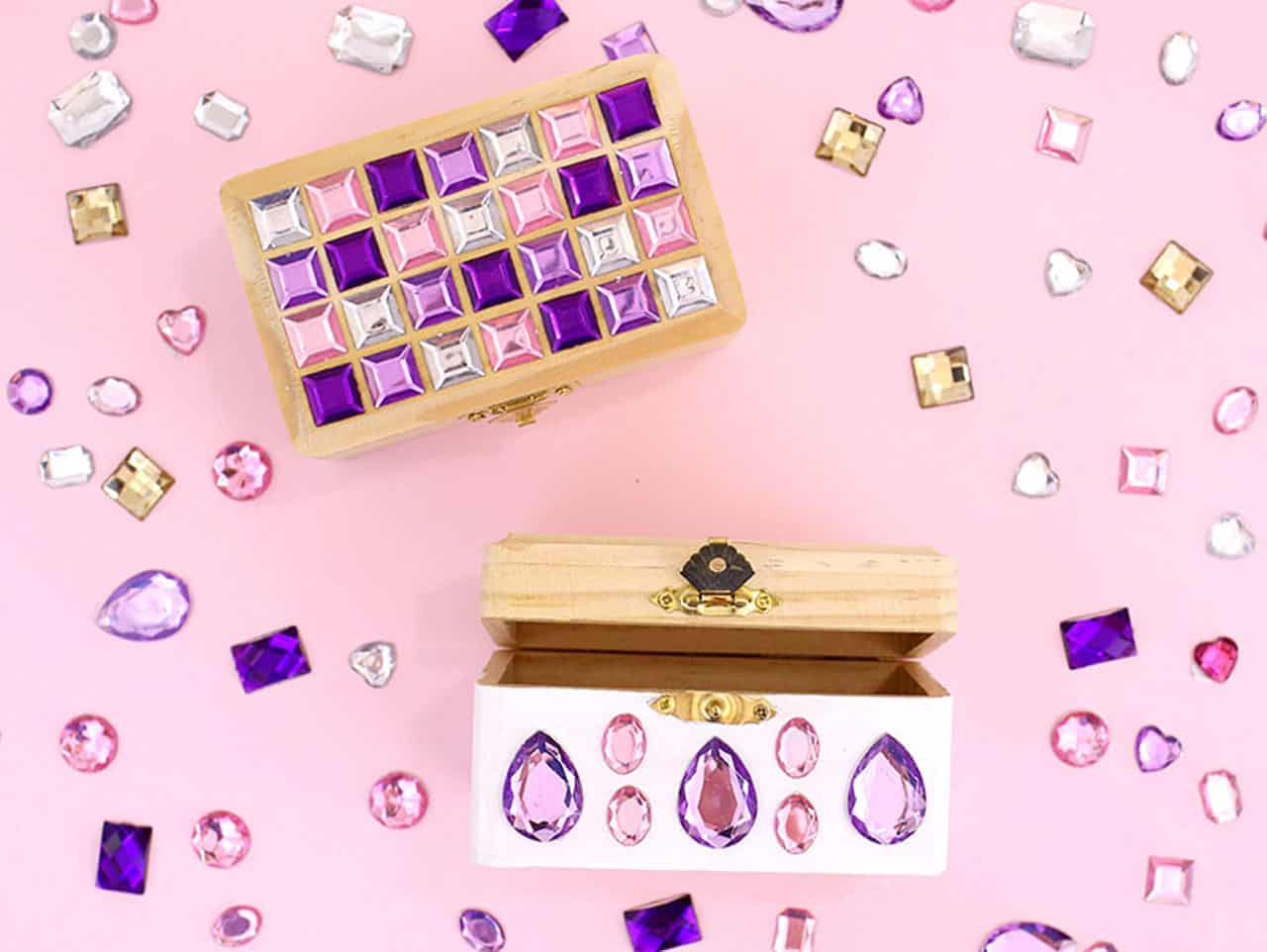 For those who love a little bling, bedazzled ring boxes are the perfect option. These boxes are covered in colorful adhesive jewels that will make your proposal sparkle.
42. Unusual and Unexpected: Quirky Ring Box Designs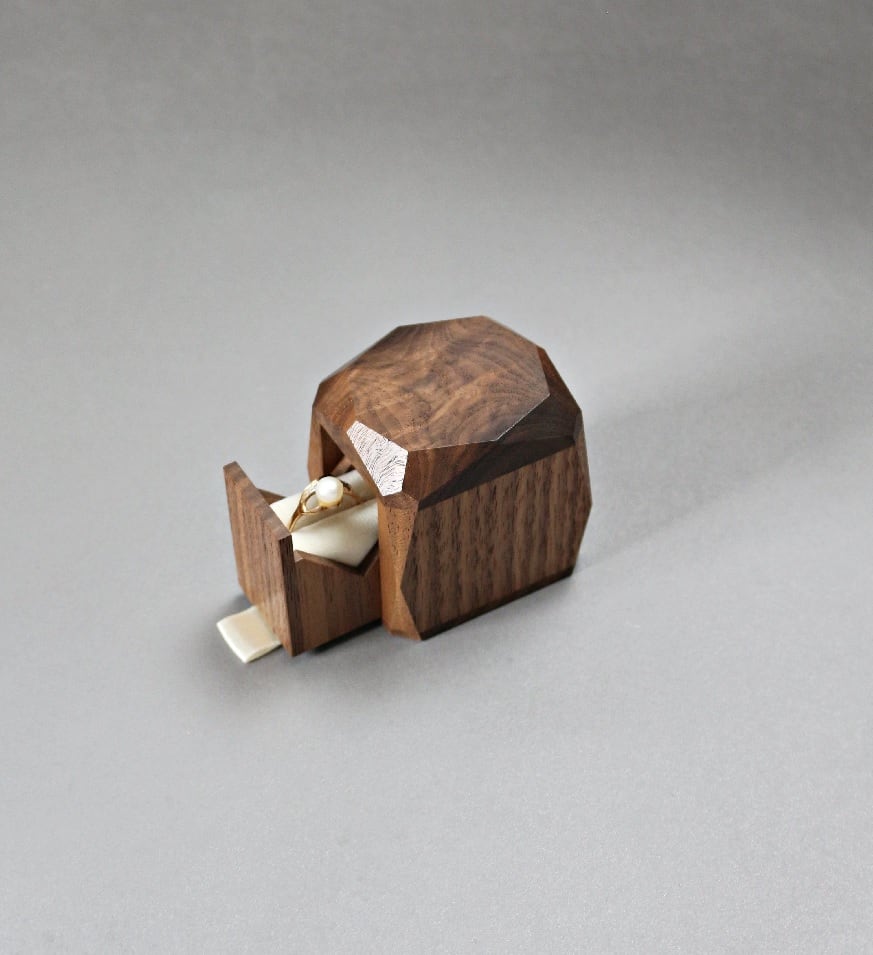 This kind of ring box is not only memorable but add an extra touch of personality to your proposal.
The natural color of the wood and the creative shape blends seamlessly, creating a unique and stylish ring box for a perfect couple and also perfect proposal.
43. DIY Ring Box Accessories: Adding a Personal Touch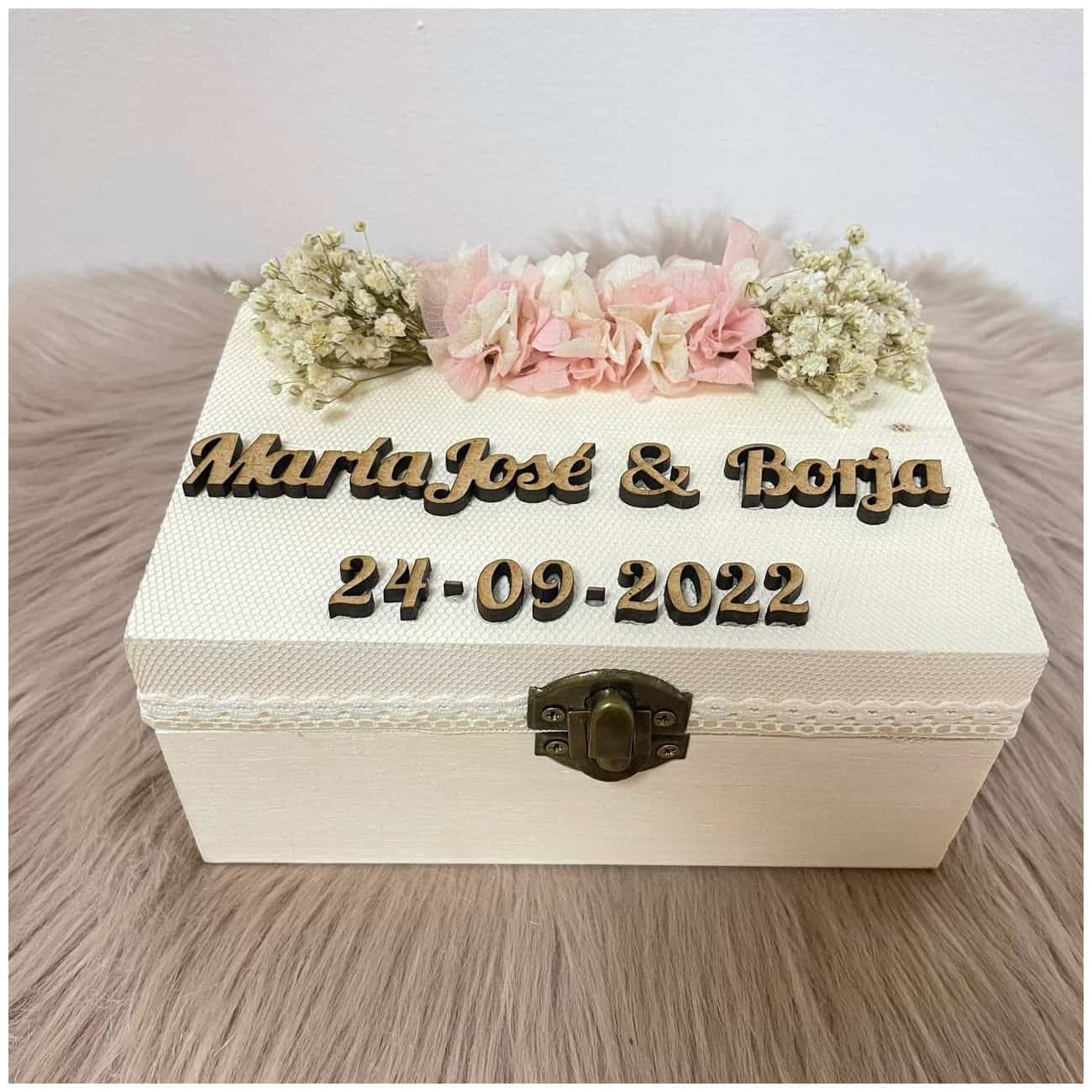 If you are someone who loves DIY projects, adding a personal touch to your ring box is a great idea.
The flower decorative piece on top of the box, name, and date create a chic personalized decorative piece.
44. Creative Ring Box Storage: Boxes that Double as Home Decor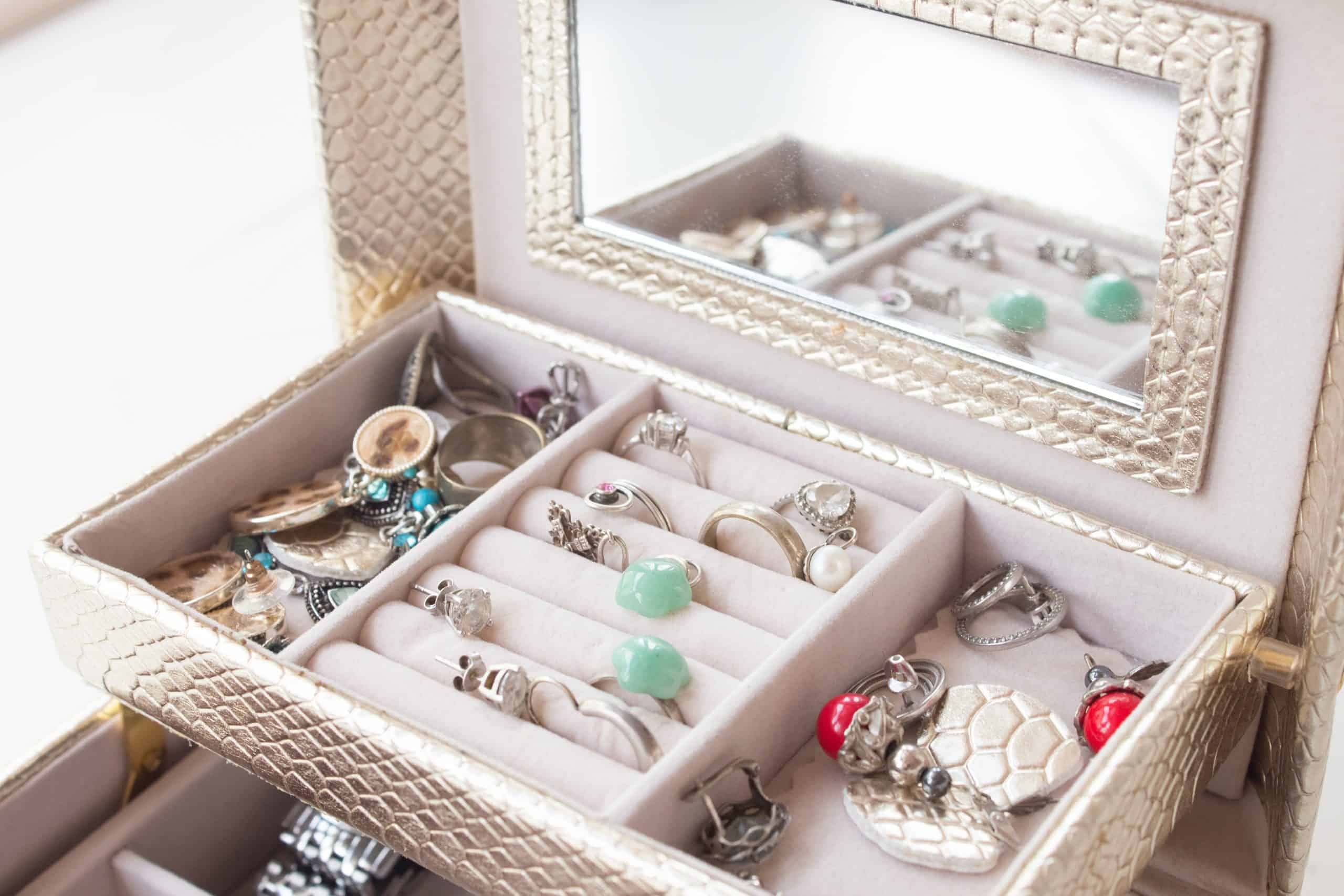 If you want your ring box to serve a dual purpose, opt for a ring box that doubles as home decor.
These boxes can be used as storage or decorative items in your home long after your proposal.
45. Functional and Beautiful: Ring Box Designs with Extra Features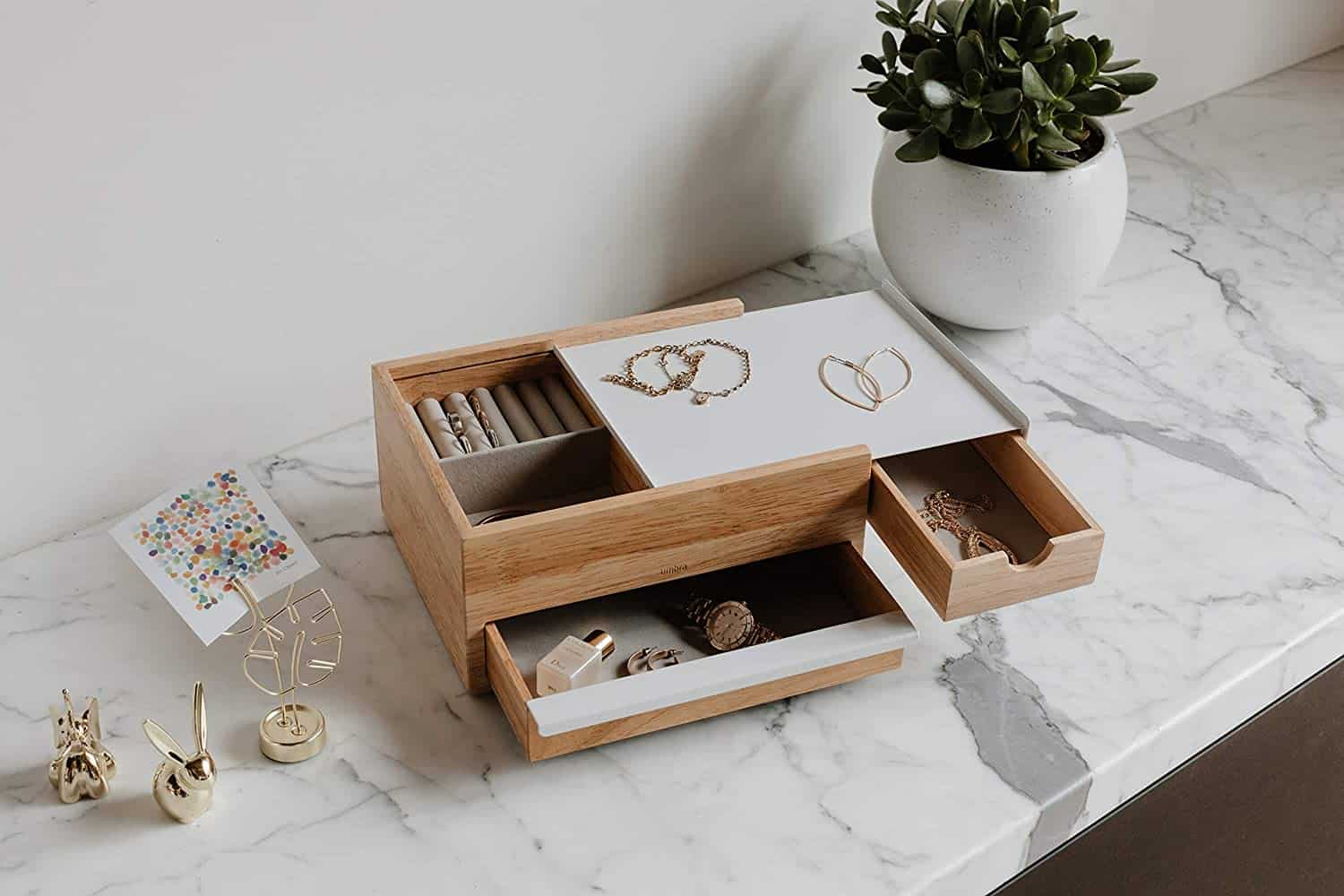 Ring box designs with extra features like hidden compartments or drawers are perfect for those who want a functional and beautiful ring box. It offer a unique twist on the traditional ring box.
46. Artistic and Inspired: Ring Boxes with Unique Twists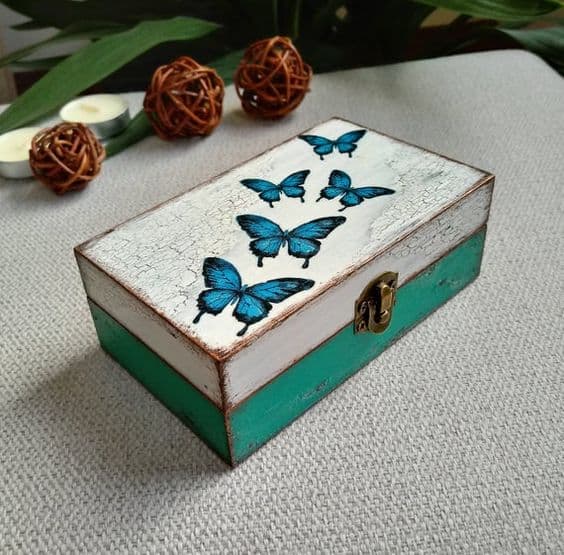 For couples who want a more artistic and inspired ring box, there are plenty of options available.
From hand-painted boxes to ring boxes with intricate designs, these boxes are sure to impress.
47. Customized Keepsakes: Ring Boxes as Memorabilia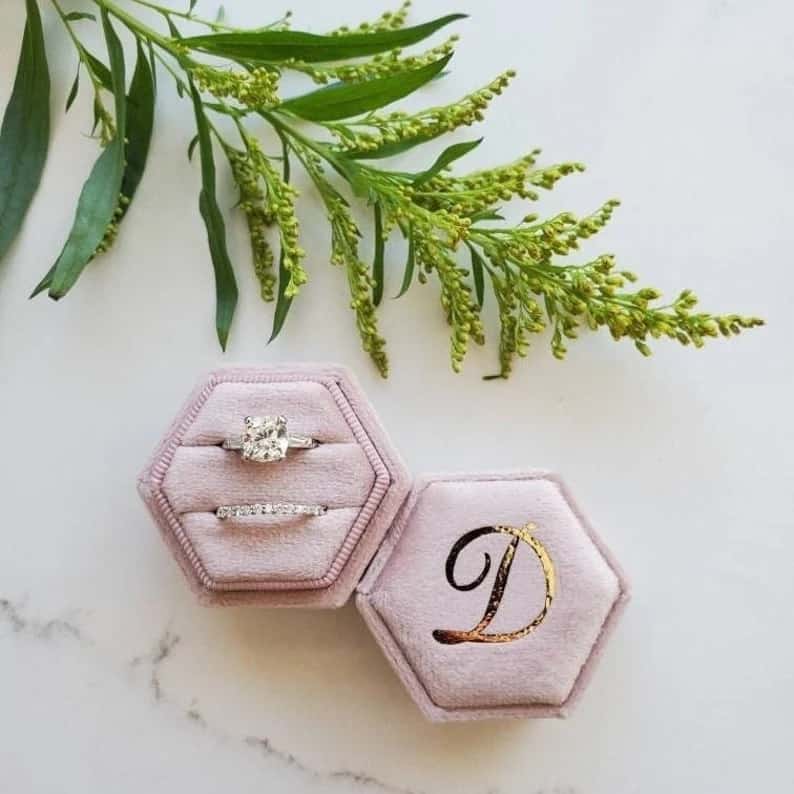 Ring boxes can also serve as keepsakes or memorabilia.
You can customize your ring box with your initials or a special date to commemorate the moment forever.
48. Rustic Elegance: Natural and Organic Ring Box Designs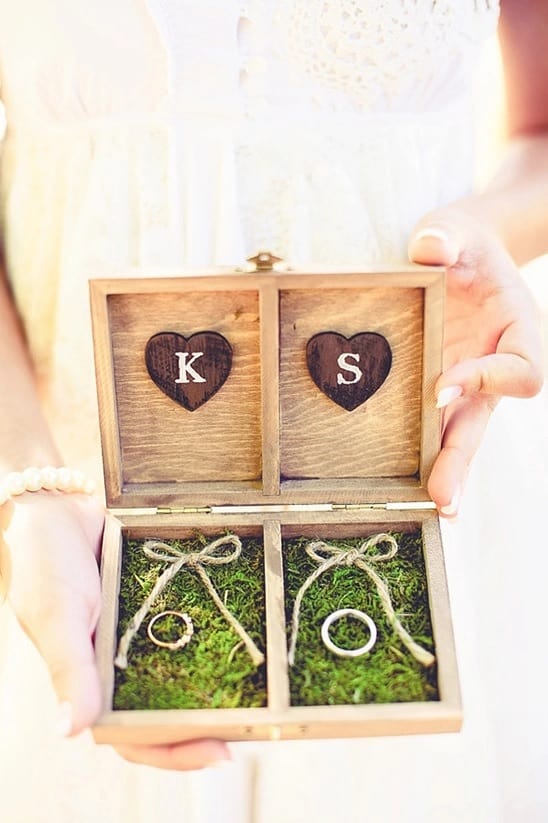 For couples who love the outdoors and all things rustic, a natural and organic ring box is the perfect choice.
Think wooden boxes, moss-covered designs, and raw, unpolished materials that bring a touch of nature into your proposal.
These ring boxes are perfect for outdoor proposals, garden weddings, and couples who want to add a touch of earthy elegance to their engagement.
49. Beyond the Traditional: Unconventional Ring Box Materials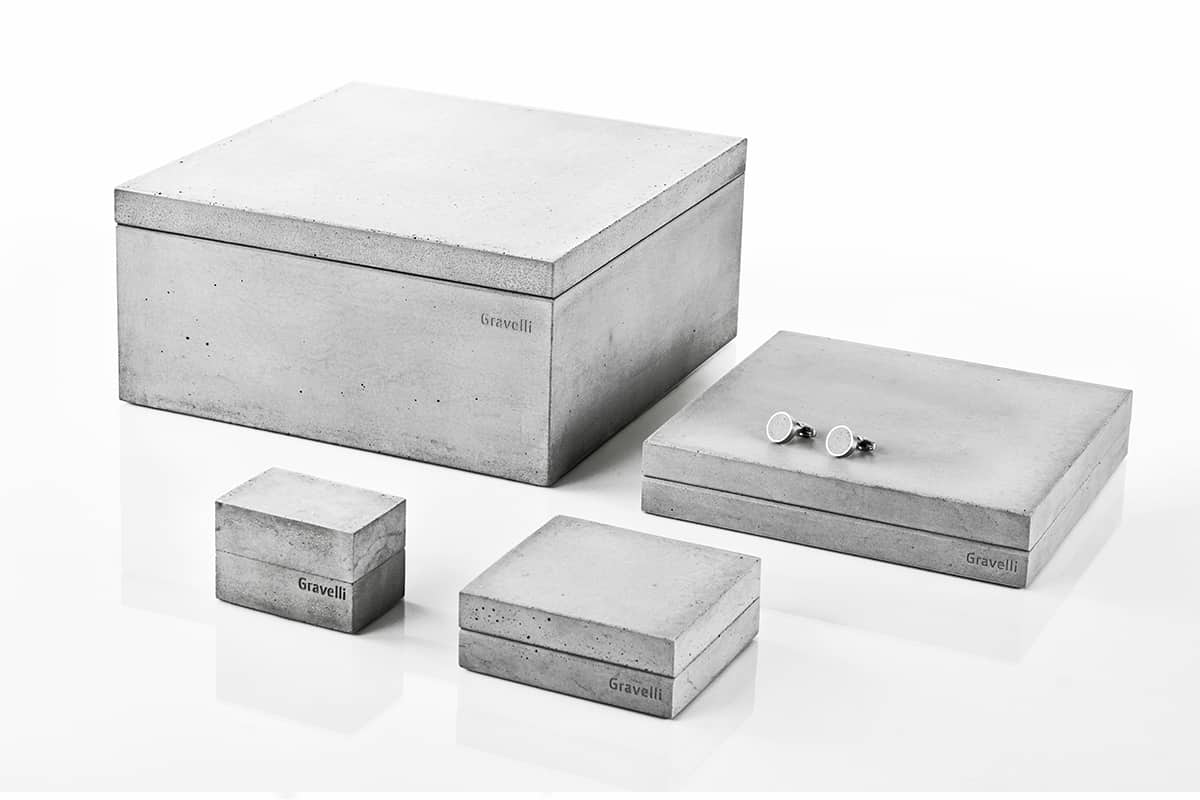 Get creative and consider unconventional materials such as concrete.
It add a modern and edgy touch to your proposal and are perfect for couples who love to stand out from the crowd.
50. Ingenious Design: Ring Boxes with Hidden Compartments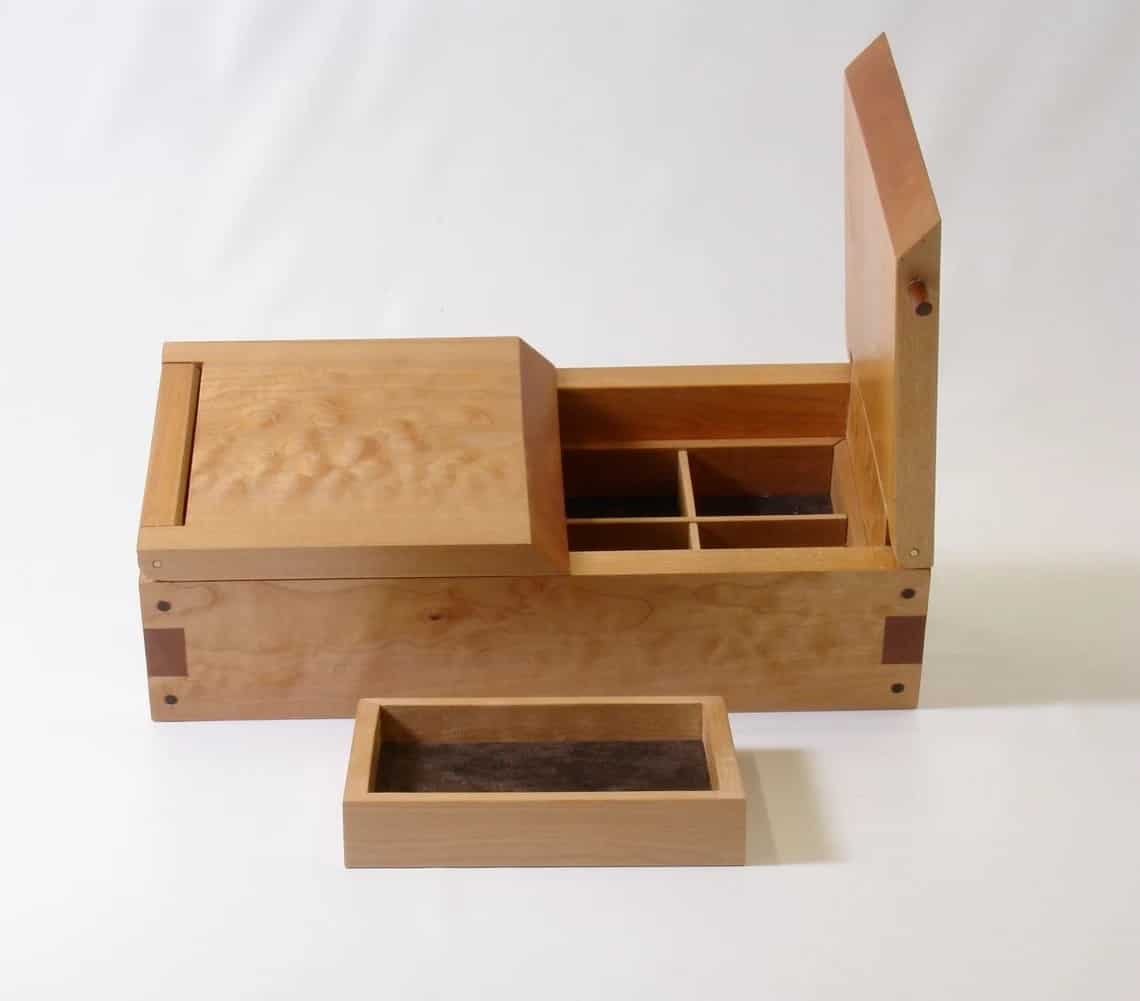 For the tech-savvy couple, a ring box with hidden compartments is an ingenious way to surprise your partner.
These ring boxes are perfect for couples who want to add a touch of innovation and creativity to their proposal.
51. DIY Ring Box Upgrades: Transforming Ordinary Boxes into Extraordinary Displays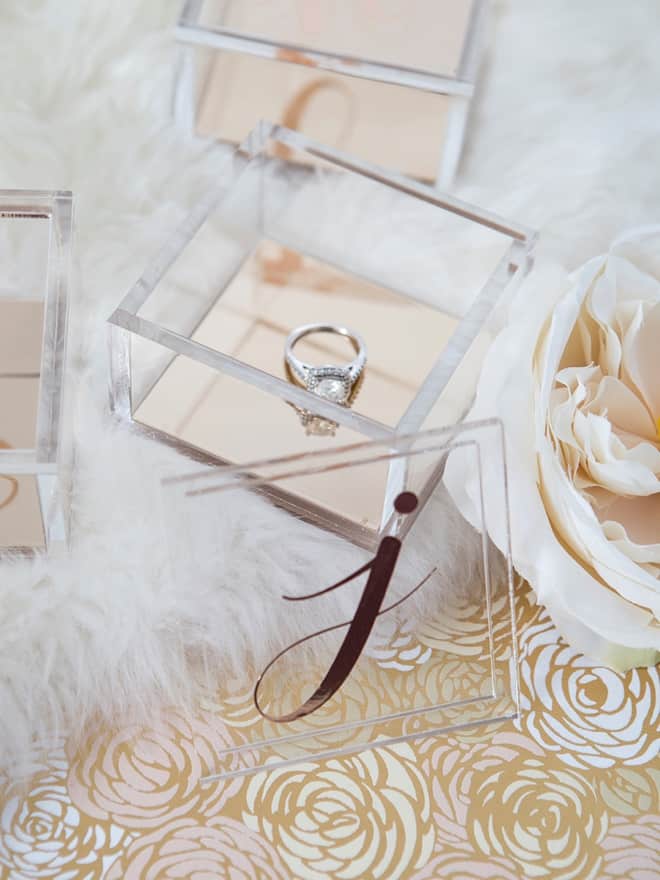 For the crafty couple, DIY ring box upgrades are the perfect way to personalize your proposal.
Consider adding a monogram, painting the box with your favorite color, or embellishing it with rhinestones or pearls.
The copper monogram bring in an elegant touch that also make the ring looks way fancier.
52. The Perfect Presentation: Showcasing Your Ring in Style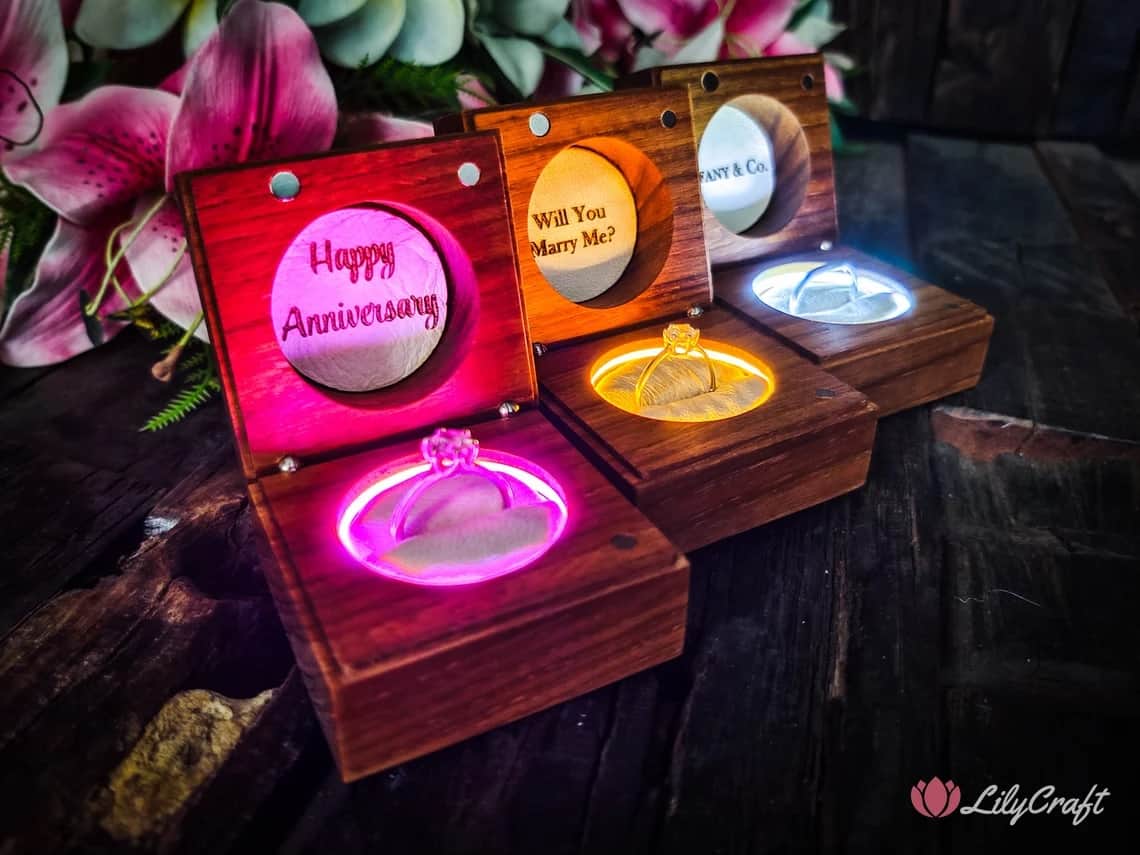 When it comes to proposing, presentation is everything. A well-designed ring box can elevate the entire experience, creating a moment that your partner will cherish forever.
Consider a ring box with LED lights, a mirrored interior, or an intricate design to showcase your ring in style. When the white light seems too boring, consider the purple or blue light insted.
The engagement ring box is an important detail that should not be overlooked. A unique and personalized box can make your proposal even more special and memorable.
From vintage-inspired designs to eco-friendly options, there are many creative and unconventional engagement ring box ideas to choose from.
Find a design that reflects your style and personality and make your proposal truly unforgettable.