There's nothing quite like the feeling of putting pen to paper and letting your thoughts flow out. Whether you're capturing memories or simply trying to work through a problem, keeping a journal can be an incredibly helpful tool.
But if you're stuck on inspiration for how to make your journaling more interesting, fear not!
We've gathered 37 creative DIY journal ideas to help get you started. From fun prompts to unique book covers, there's sure to be something here that speaks to you.
So grab your favorite notebook and dive in!
1. A Day in the Life Journal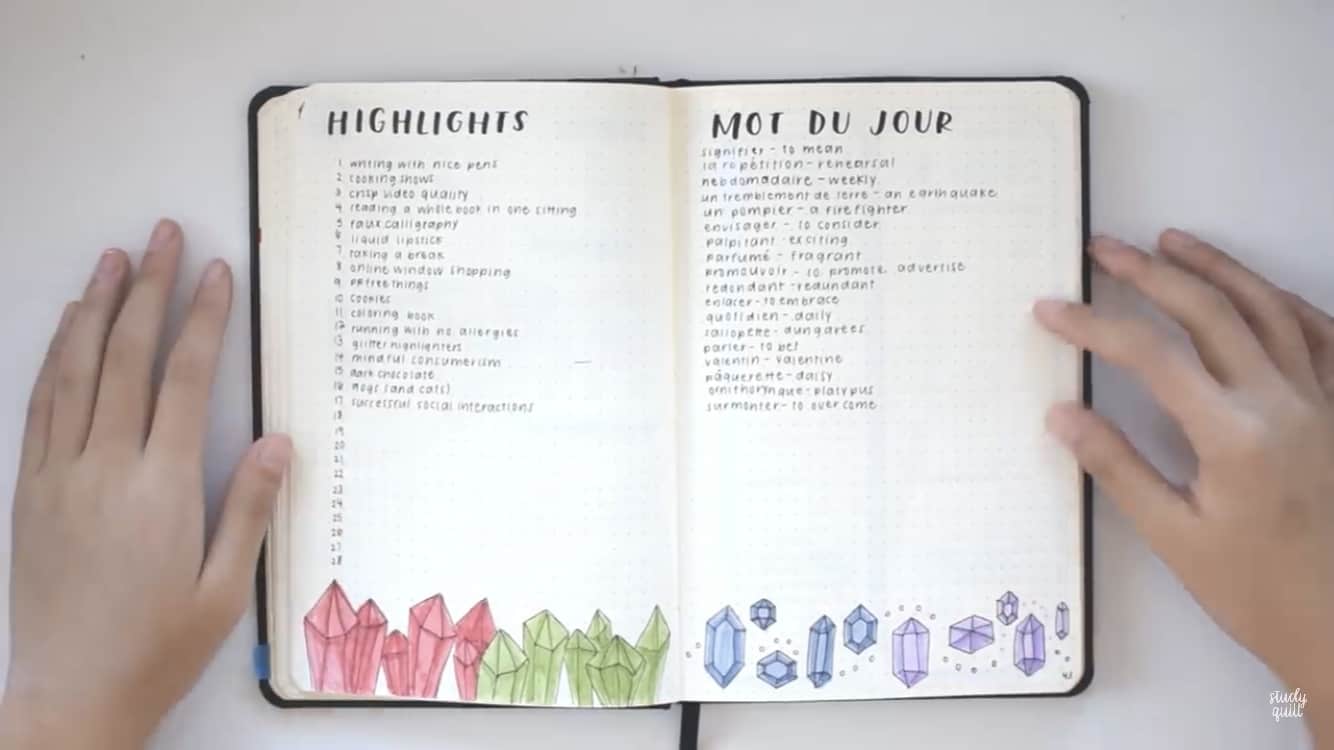 This is a great way to document your day-to-day life. You can include everything from what you ate for breakfast to what you did at work. This type of journal is especially good if you want to track your habit over time.
How to do it:
Get a blank journal and write down your day in the order that things happened. You can also include pictures, drawings or anything else you want to add!
If you don't want to use an actual book, just grab any old notebook that's lying around. It doesn't have to be fancy.
Fill out some pages each day and then look back on them periodically!
2. A Gratitude Journal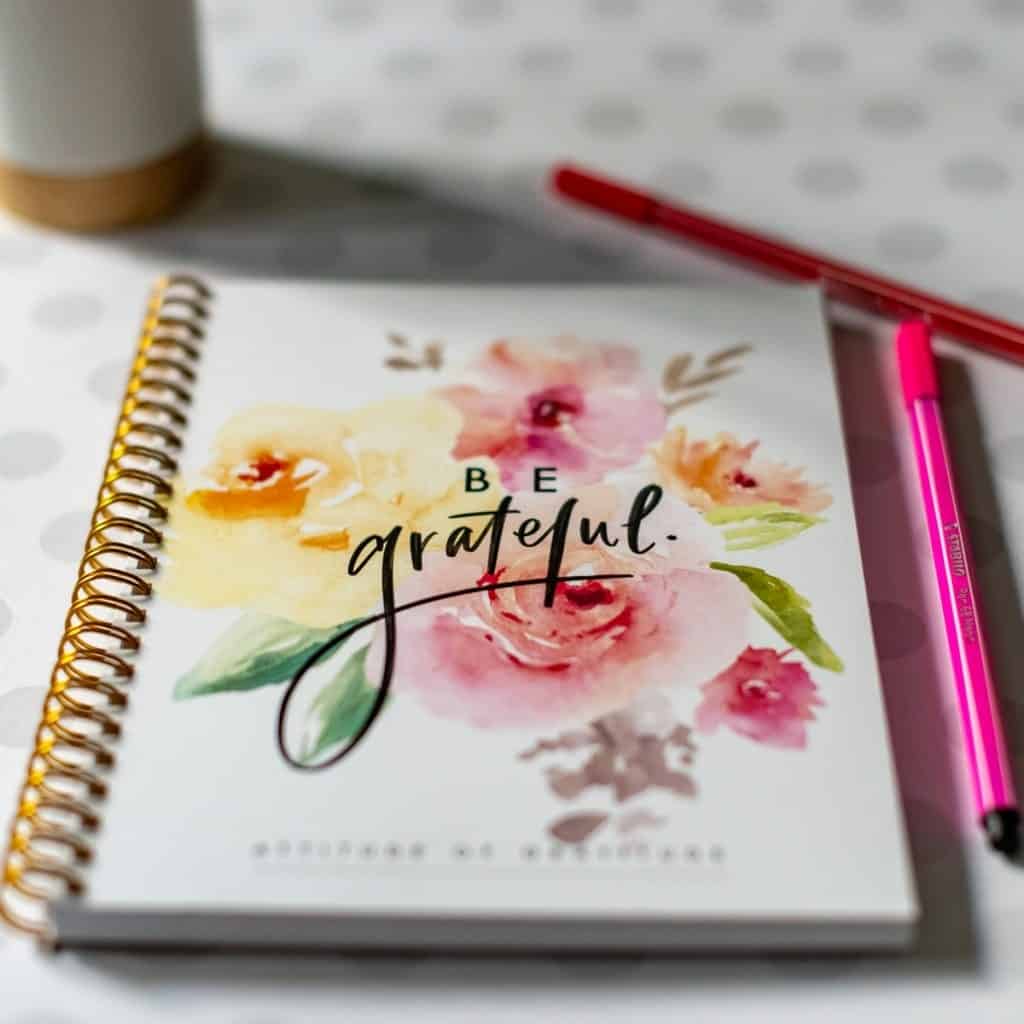 It is a great way to document the good things that happen in your life. Each day, write down something you're grateful for.
A journal can also be used to track your goals. pembelajaran.
Pro tip: Every time you achieve a goal, write it down and celebrate!
3. A Goals Journal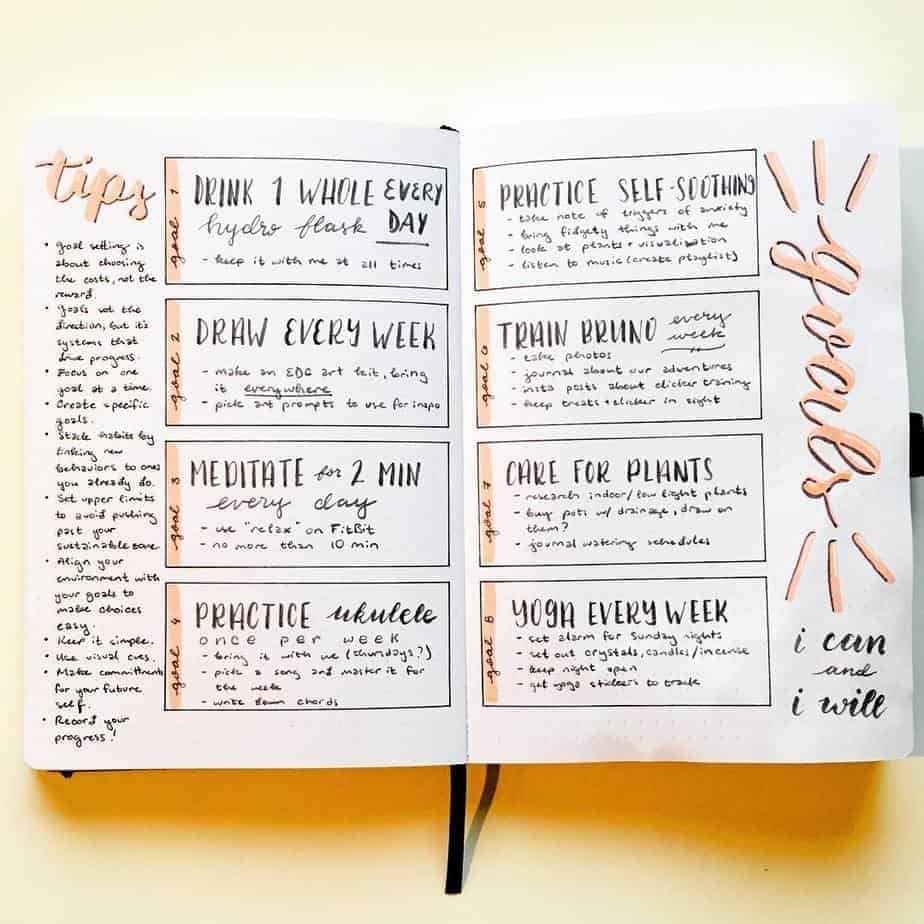 Keeping a goals journal is great for any type of goal that you have. Your goals can be as big or small as you like, whether it's reading more books this year or get your dream job in five years.
You could also use it more narrowly on specific projects and create a separate journal for each one, but my favorite way to use a goals journal is by creating monthly or yearly goals.
This journal helps you track your progress and stay on top of your game.
4. A Diet And Fitness Journal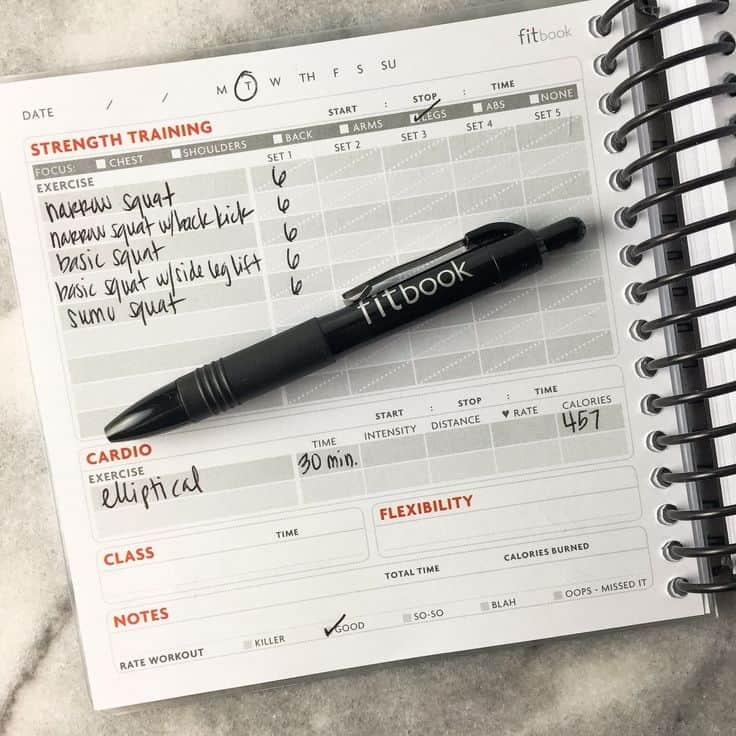 Your diet and fitness goals are unique to you, so the diaries that help you achieve them should be too! Instead of buying a journal off-the-shelf, why not create your own bespoke one?
For example, if you need to track calories or macros, then take a plain notebook and, using some sticky labels, write down the different food items you're eating each day.
Include the calorie and macro content of each item, then got up at the end of the day to see if you're on track.
If you're more into fitness than dieting, create a workout journal instead!
Draw out a simple training plan for yourself, noting the exercises you're doing each day, the weight and reps.
Then keep track of your progress by noting down how many reps or what weights you completed for each exercise!
If you love workout, consider DIY Punching Bag.
5. A Daily To-Do List Journal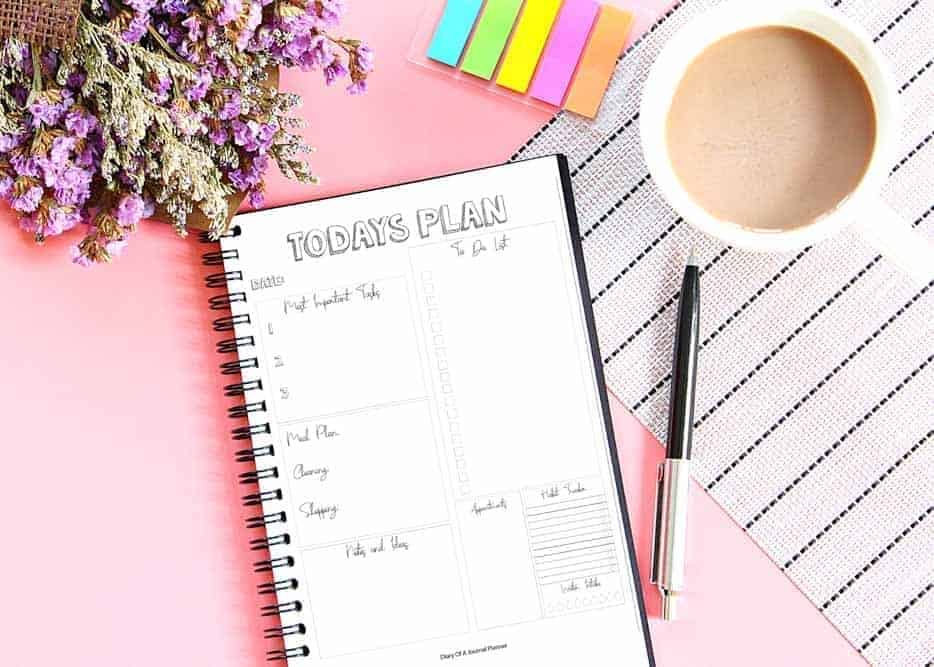 The DIY journal ideas, which are simple, but effective, are the daily to-do list journal. It's basically an ordinary notebook where you can write down your plan for the day and cross off tasks once completed.
You can also use it as a running diary where you jot down things that happened during the day or your thoughts and feelings.
This daily journaling process is a great way to keep track of your progress and see how far you've come over time.
6. A Weekly Review Journal
Each week, write down what went well and what didn't go so well. You could also write your goals for the week ahead as motivation to get them done. It could be a great thing to track your habit.
You could create this DIY project like the one above, or even just use a simple diary and add stickers and write it with the colorful pen to decorate it. There's no wrong way to do this!
7. A Travel Journal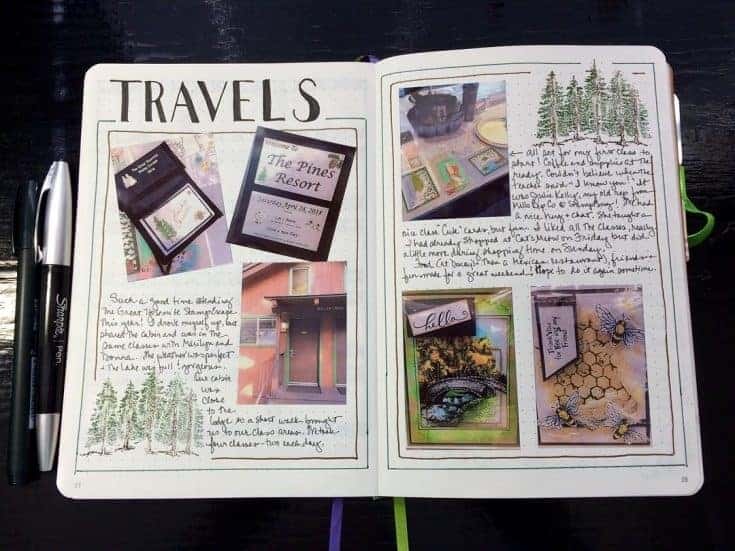 If you enjoy travelling, a travel journal is a must-have. It's the perfect way to document all of your adventures, as well as keep track of where you've been.
You could create an adorable journals like the one above and include pockets where you can store tickets, receipts, etc. Or you could just get an old-school scrapbook to fill with pictures instead!
8. A Movie Journal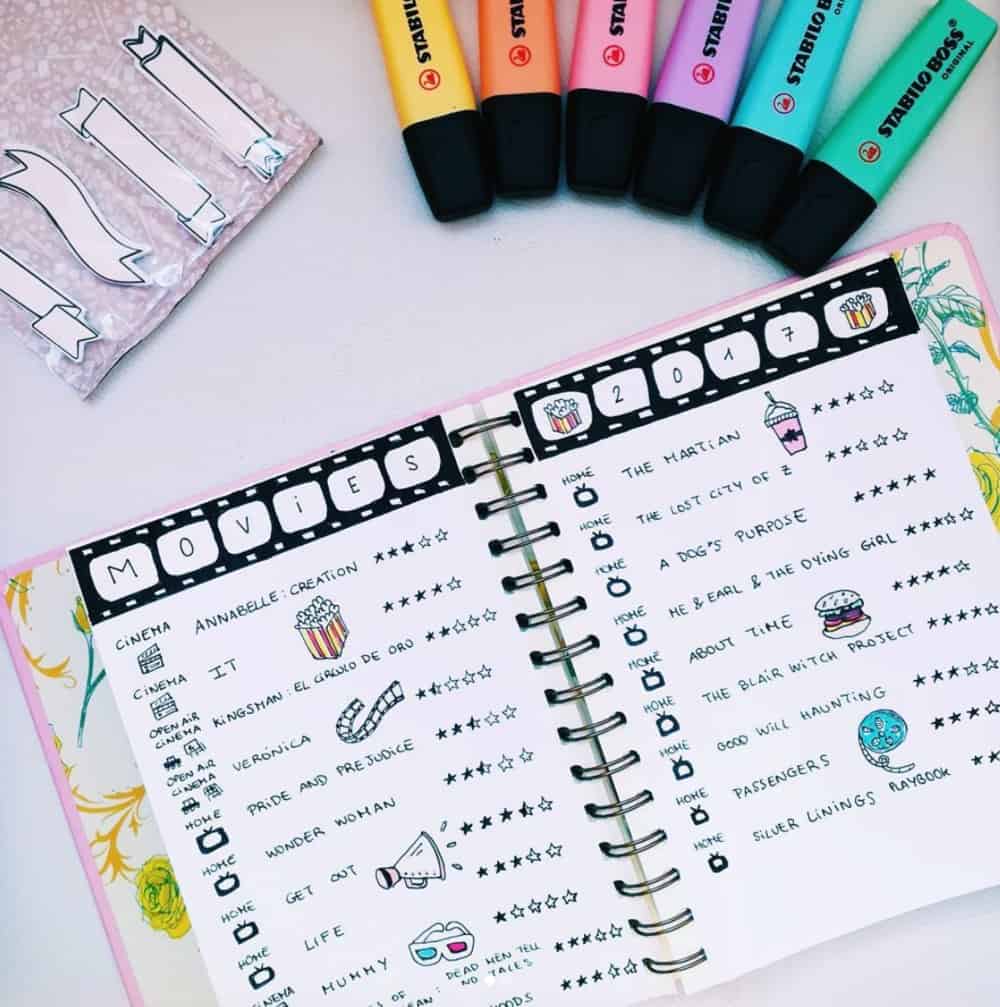 Record your thoughts and feelings after watching a movie. What did you like about it? What didn't you like? Would you recommend it to others? Why or why not?
You can print out the casts or the movie poster and glue them on the journal book, then decorate it as you wish. Make it look eye-catching with the colorful pens.
9. A Book Journal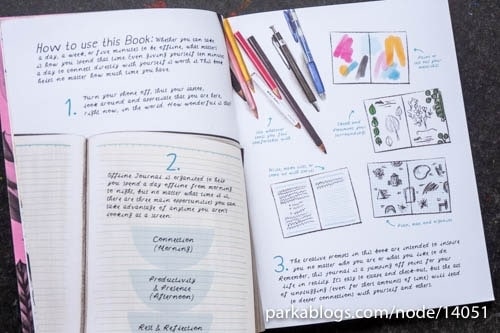 You're a bookworm and you have too many old books collections on your shelves? You don't know what to do with them anymore?
So it's time for some DIY journal ideas! Cut out the middle part of your old book, add some pages inside and just make yourself one of the most unique diaries ever.
10. An Art Journal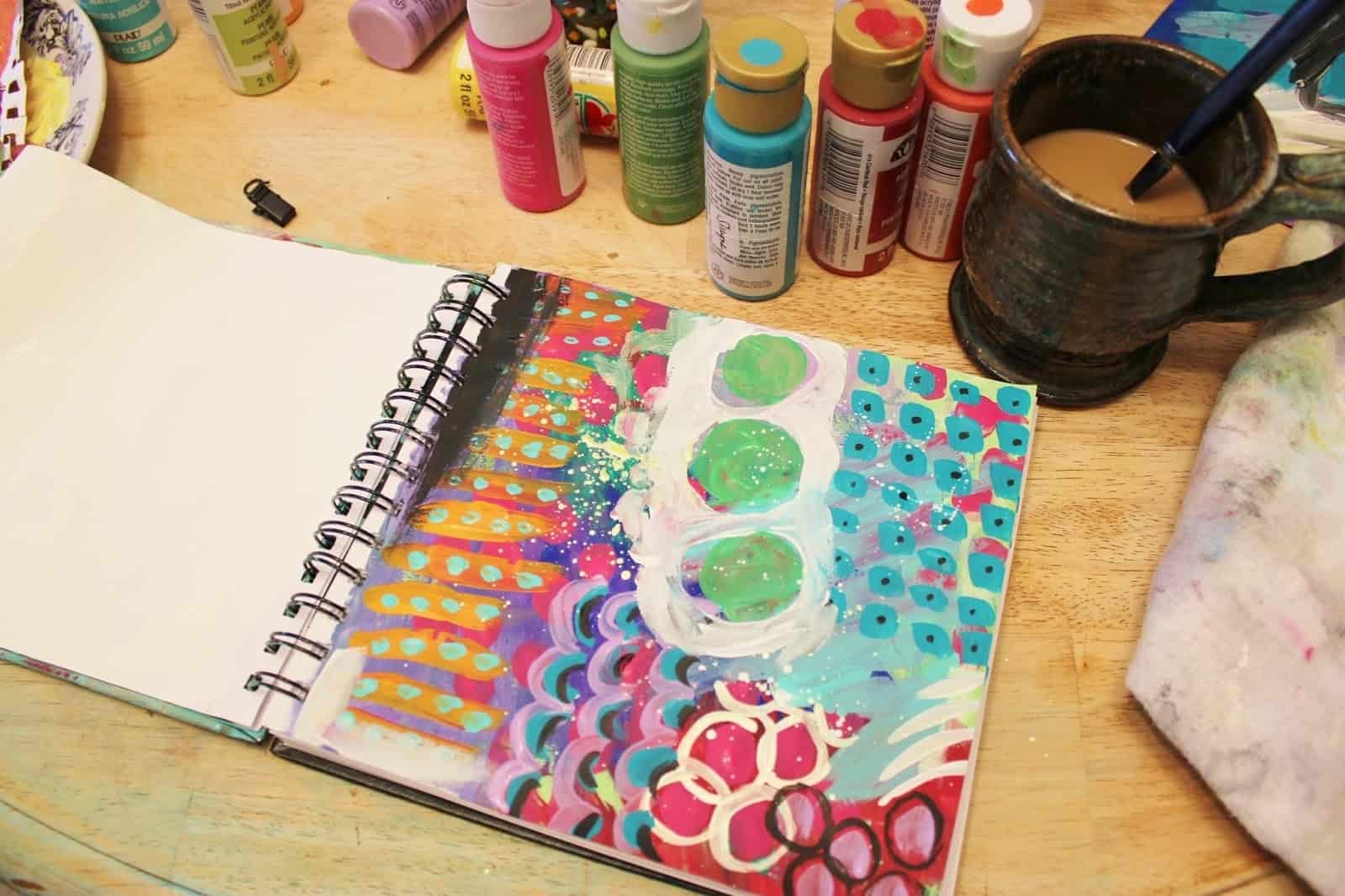 It is a visual journal in which you create an artistic representation of your thoughts, feelings, and ideas.
This can be done through painting, drawing or collaging. Art projects are becoming more popular in DIY bookbinding circles because they allow for great creativity (and can also help keep the cost down).
11. A Memory Book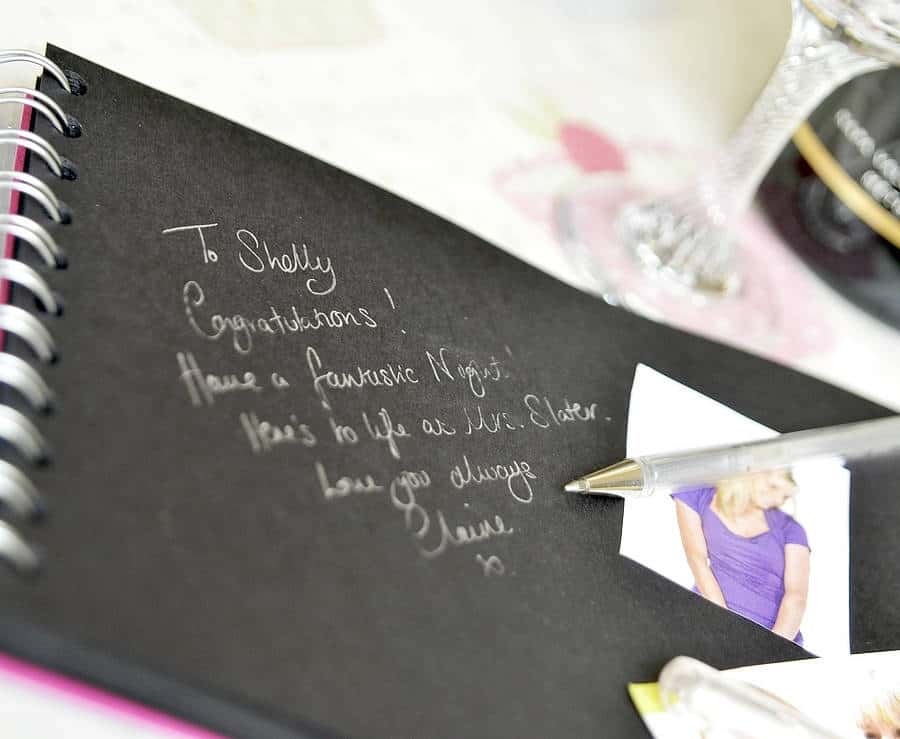 A memory book DIY is a special project that you can make for something special, like your love, family members, or friends. It's so easy to make and it will be very meaningful as well.
I think this project is perfect for one of the gift ideas for Valentine's Day!
You just need some pictures of the person, scrapbook paper with a nice design, and a mod podge.
12. A Dream Journal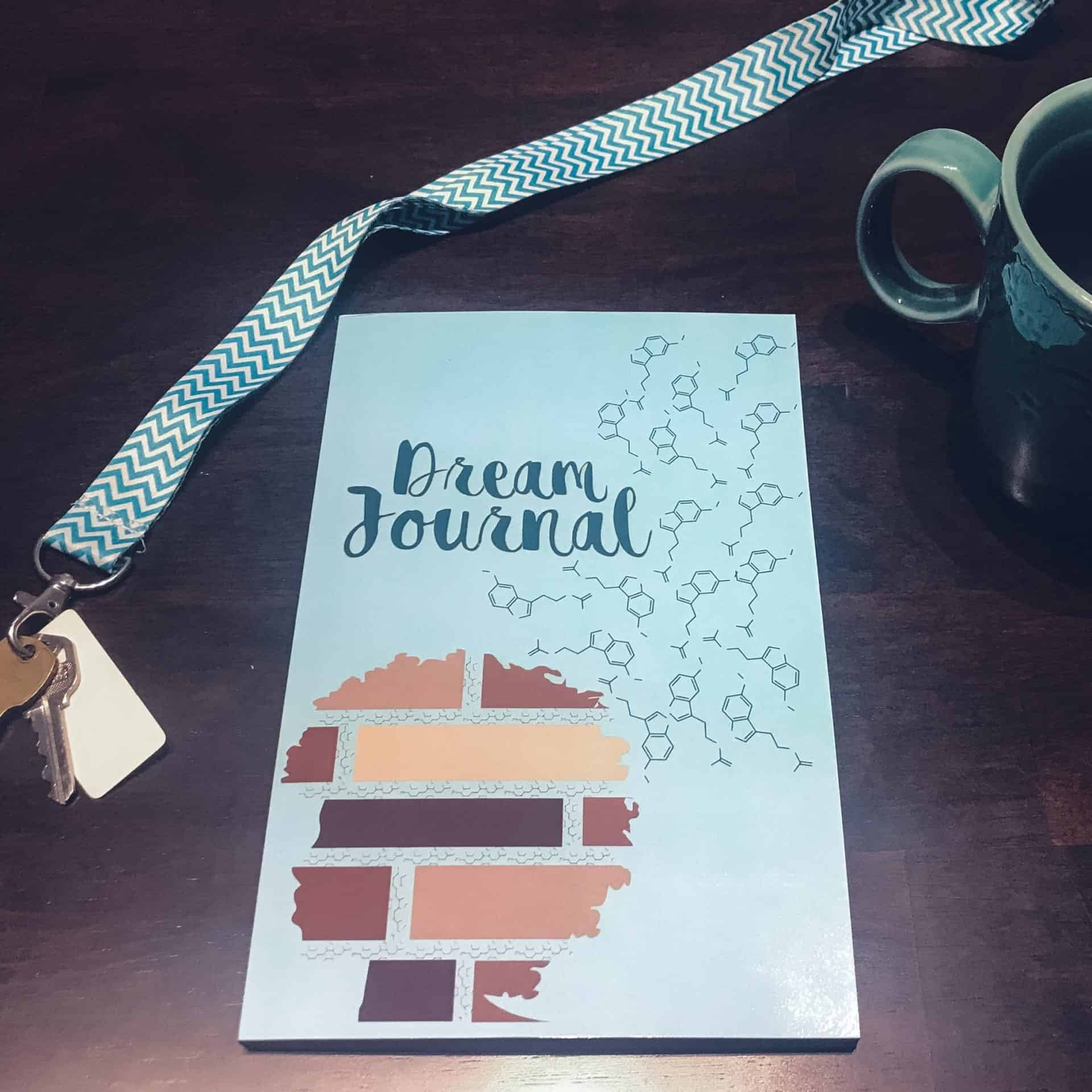 It is a great way to keep track of your dreams and analyze them using the dream journal.
You can make this journal by binding a stack of plain paper with rope and then drilling holes into the cover.
You can also include a pocket inside to keep the items that are related to your dreams.
13. A Self-Care Journal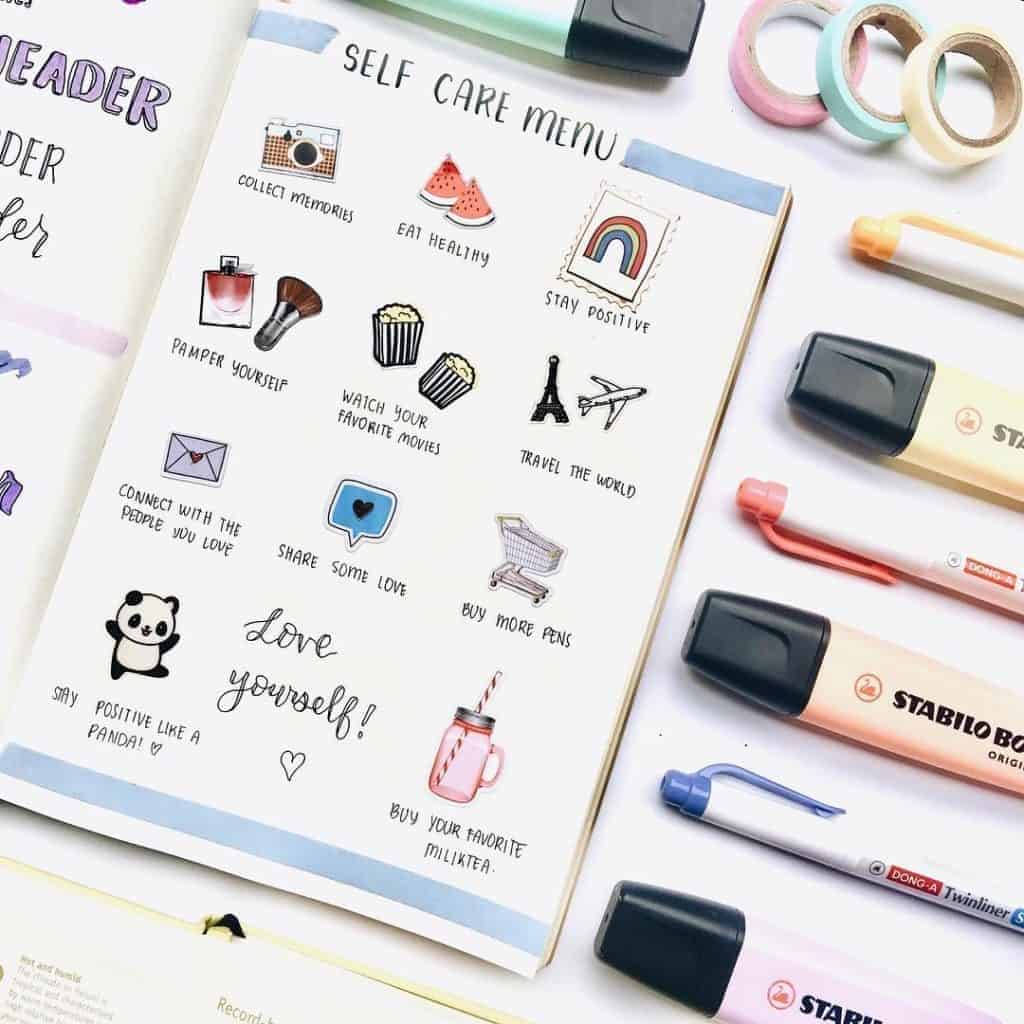 This could be a great way to document your thoughts and feelings on a daily or weekly basis.
It can also be a place to track your progress with self-care goals.
You can consider the checklist journal or bullet journal as you wish. Using the colorful pen and a little drawing will make your journaling time feel more interesting.
14. A Social Media Detox Diary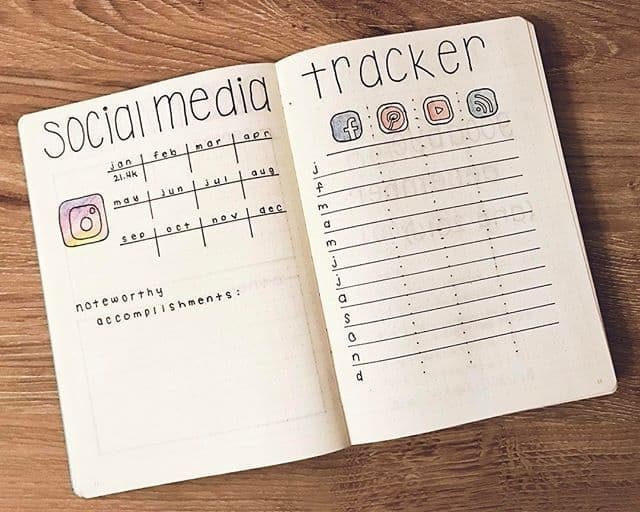 A lot of us spend way too much time on social media, which can have a negative impact on our mental health.
Consider starting a DIY journal specifically for tracking your social media use. It can be really eye opening to see how much time you're actually spending on these platforms.
You can also use DIY journal as a way to set goals for your social media usage and work towards cutting down.
15. A Project Progress Journal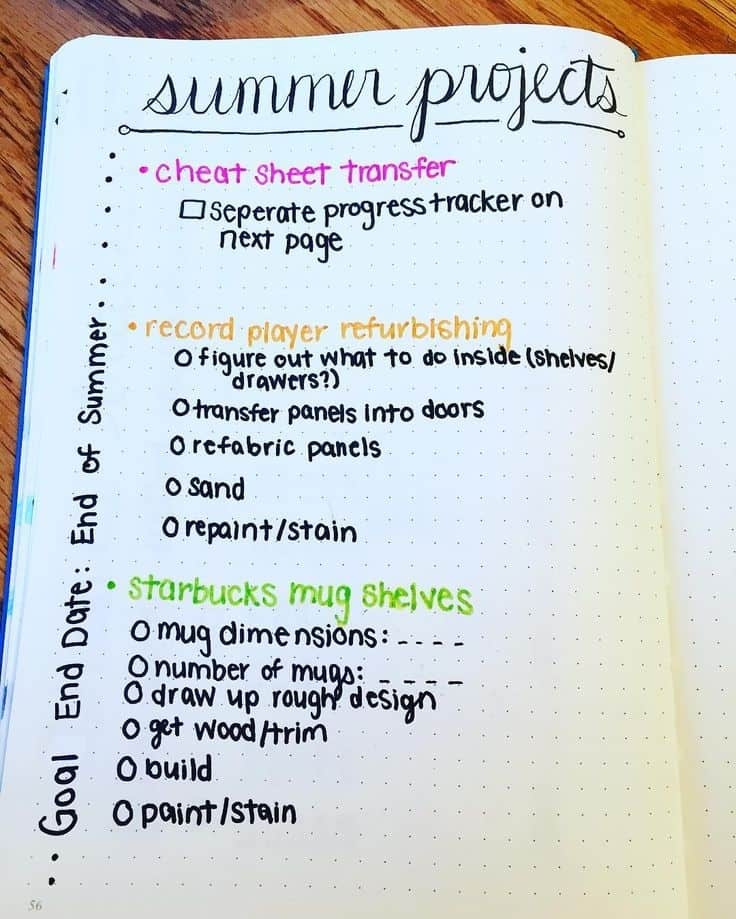 One of my biggest DIY journal ideas is a project progress journal.
This inspiration helps you to have a record of the small and big goals that are part and parcel of your life's journey. It can be used as an accountability tool or just a way to document areas where you would like to grow or explore in your life.
On the other side, creating the handmade journals for the project can help ensure that you remember everything and keep track of what is left to do.
Note: You may also want to use this DIY project to track your goals and progress towards them.
16. An Ideas Notebook DIY Journal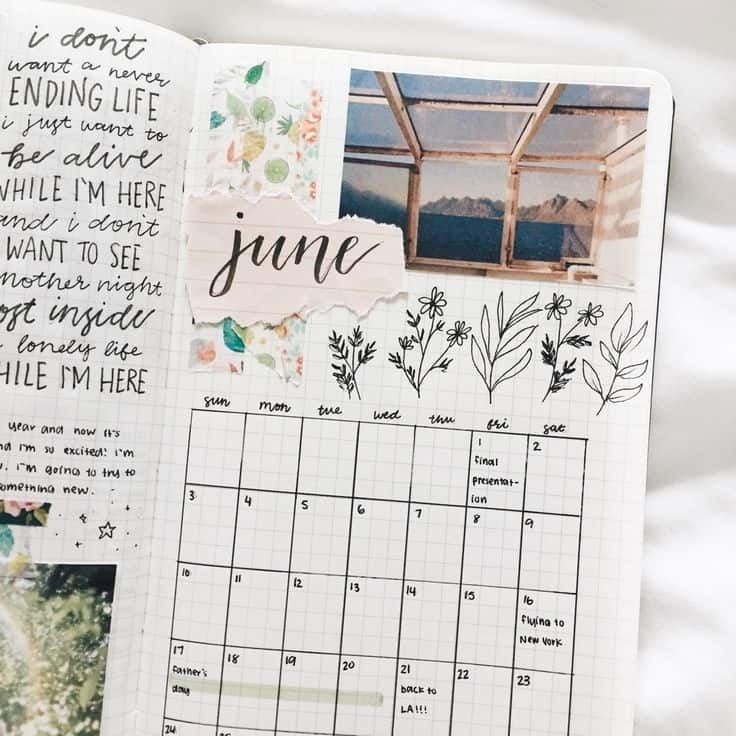 This DIY journal is for all the great idea you get that don't fit in your other notebooks. It's also a cool way to document your life and all the great ideas you have.
The ideas notebook DIY journal is not about one specific type of idea or art, it's just a place to store all your great ideas.
It can include sketches of places you've been, pictures and descriptions of things that inspired you, your experience, lists of materials needed to make something, or just a bunch of loose ideas.
17. A "Favorite Things" Journal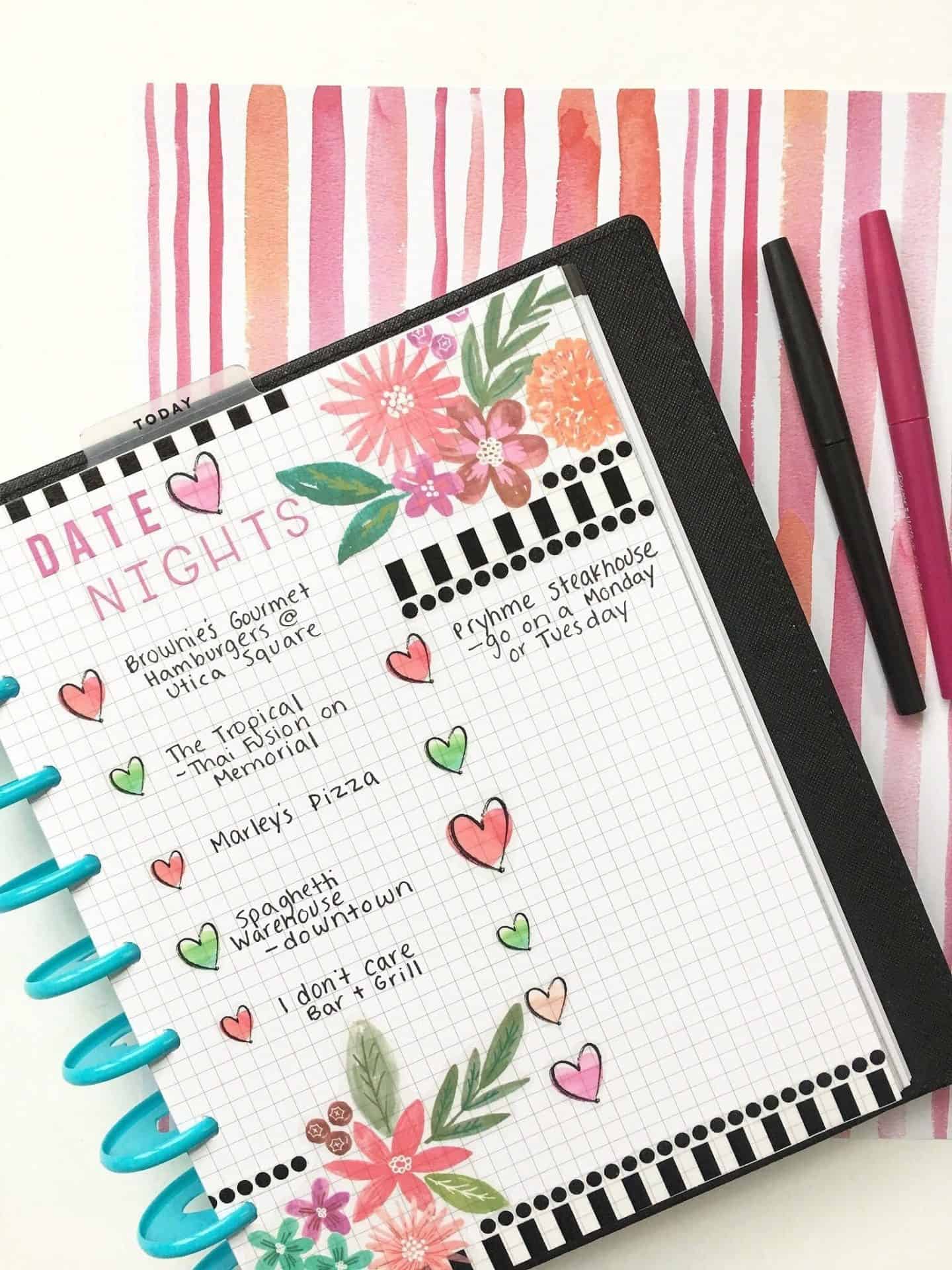 Fill your journal with all of your favorite things! You can even include your favorite fashion items, DIY projects, etc.
To make it look more interesting, you can also add the piece of the picture of your favorite things, which will make you smile when you read it later.
Also, it would be such a great activity if you love DIY-ing.
18. An Adventure Journal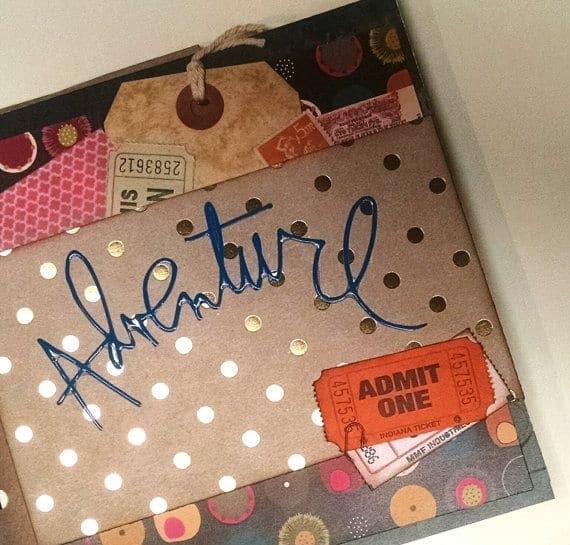 This idea is particularly appropriate for those who love to travel.
A DIY journal like this one will help you keep track of all your adventures, no matter where they take you! If you're not into traveling so much, you can also make a DIY journal about an adventure that's closer to home–maybe it's one you hope to have in the future, or a DIY journal that documents your adventures on social media.
You can get as creative as you want with it–some people like to fill their journals completely and use them as scrapbooks while others just write down the highlights in a few sentences per page.
19. A Language Learning Diary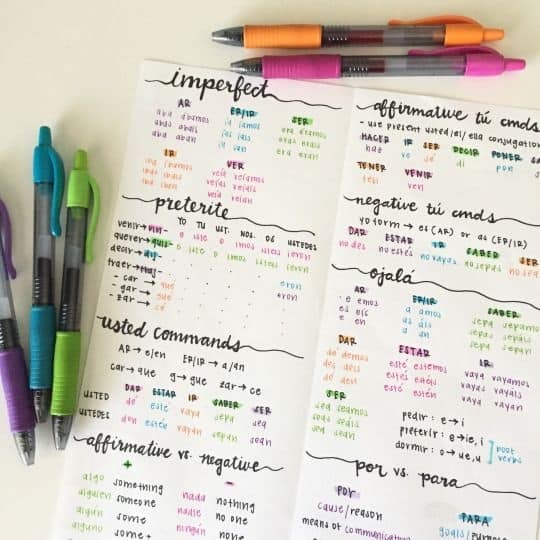 If you're trying to learn a new language, keeping a diary can be a great way to practice. Write down new words and phrases you learn each day, as well as any questions or struggles you have. You can also use your diary to track your progress over time.
Before you begin, consider how much time you want to spend writing each day. If it's only a few minutes, stick with words and sentences in your diaries so that the journaling process doesn't become too big of a task.
However, if you have more time for language learning, try writing longer paragraphs about specific topics or even short stories.
It's also a good idea to write down your goals for learning the language, whether it be how many words you want to learn or where you'd like to travel with the language.
Then use diaries as a way to track your progress towards those goals and see how far you've come.
20. A Garden Planner And Notes Notebook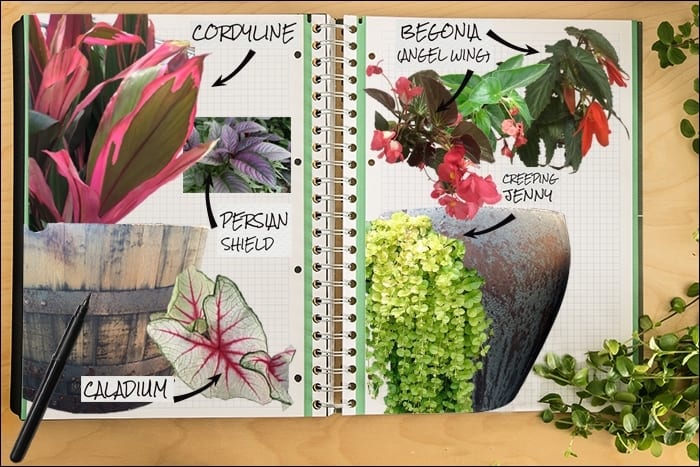 It's so easy to get lost in your garden or miss the bloom of a flower when you aren't keeping track.
Make sure that you can remember everything and keep an eye on all of those precious plants by creating this DIY garden planner notebook to use as a garden planner.
This is also great for anyone who has a green thumb but can't seem to remember when to plant what!
You won't have any excuses for forgetting your planting plans anymore.
21. A Scrapbook-Style Journal For Travel Memories And Plans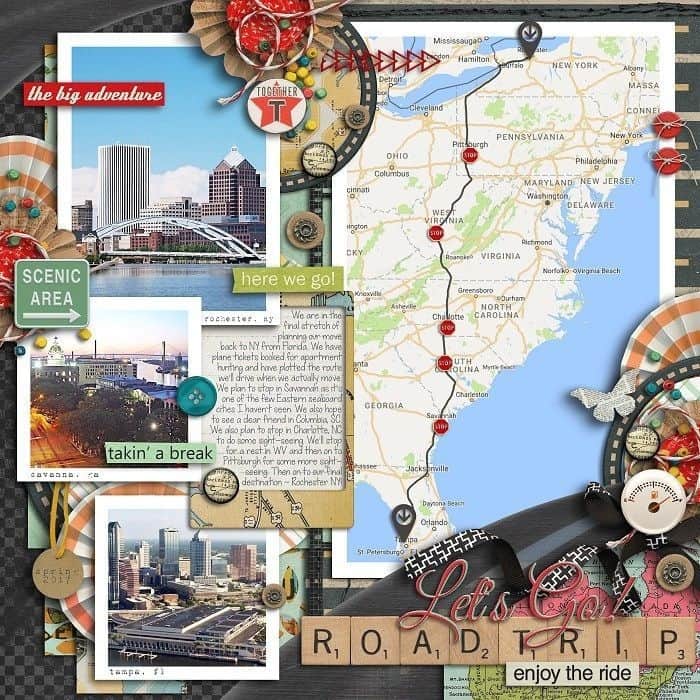 Do you love traveling? Many of us do, and keeping a travel journal is the perfect way to document all of your memories from your trips.
But you don't have to just stick to documenting your travels in a traditional journal format. Why not try creating a scrapbook-style journal instead?
This can be done by cutting out photos and tickets from your trips and pasting them into your journal, writing down your memories and experiences alongside them.
Pro tip: You can also use this style of journaling to plan future trips!
22. An Exercise Tracker Diary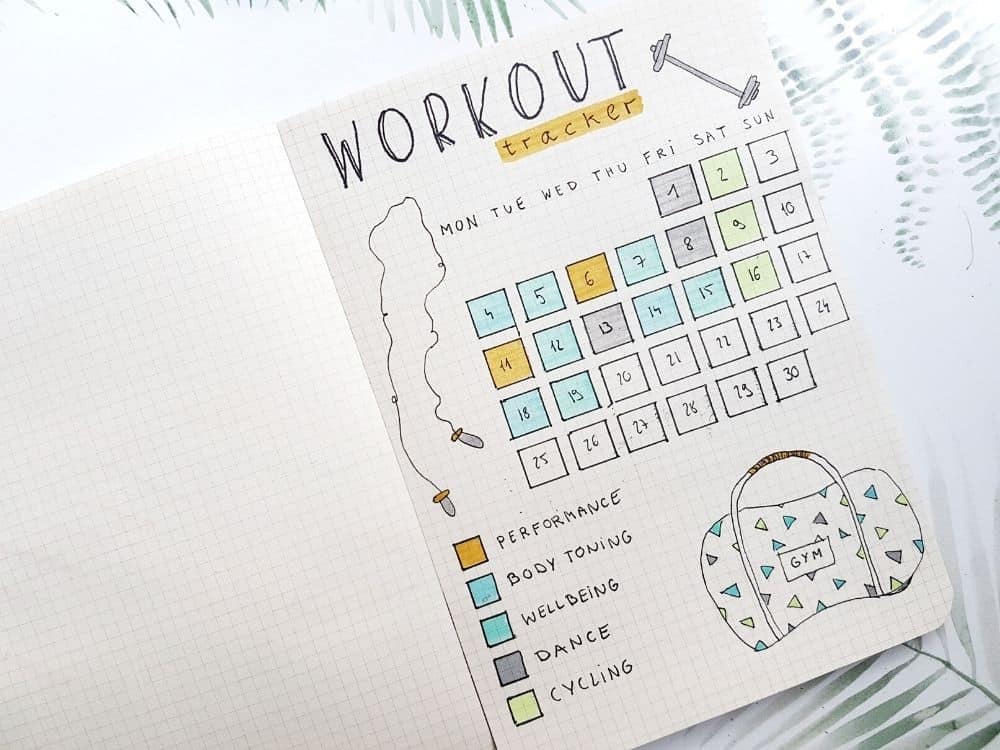 Keeping a diary of your physical activity can be a great way to track your progress and see how far you've come.
Plus, it's a fun way to document all of your workouts.
You can either simply write down what you did each day or use colorful drawings and stickers to decorate your entries.
23. Create a DIY Bullet Journal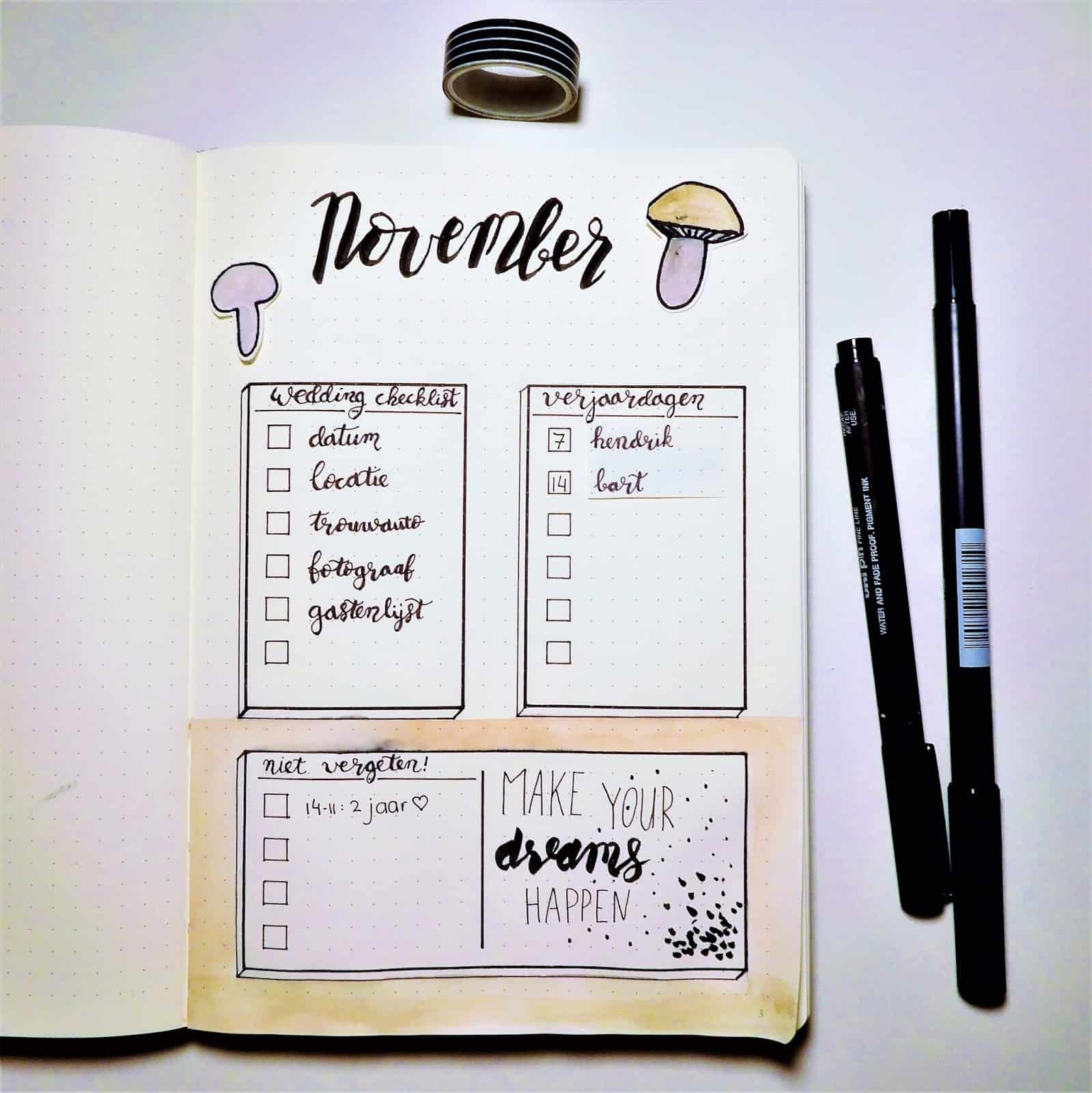 If you're looking for a more customized way to keep track of your thoughts and goals, consider creating a DIY bullet journal. There are endless possibilities when it comes to how you can set up your own bullet journal, so get creative!
You can include everything from task lists to monthly spreads.
24. Make A DIY Field Guide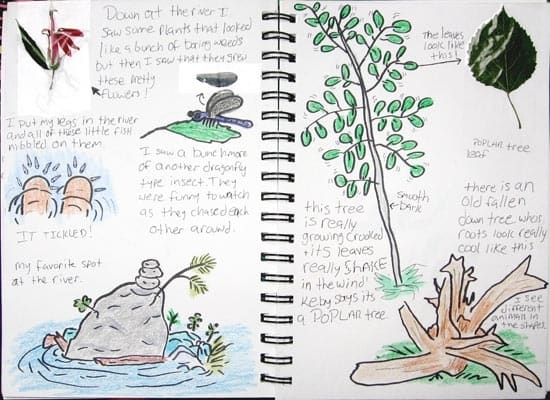 This DIY Field Guide is an excellent way to document and record your nature observations. You can take it on a walk and make notes of whatever you find interesting or important.
It's also a really cool way to get kids interested in the world around them, and encourage them to be more observant when they're out exploring.
25. Personalize Your DIY Journal With Your Name
Do something as simple as adding your name to the front of your DIY leather journal. This can be done with stickers, stencils or even a simple marker. It's a small way to make your journal feel more personal and special to you.
You can really let your creativity run wild when it comes to decorating the pages.
From stickers and stamps to washi tape and ribbon, there are endless possibilities.
26. Create A DIY Pocket-Sized Notebook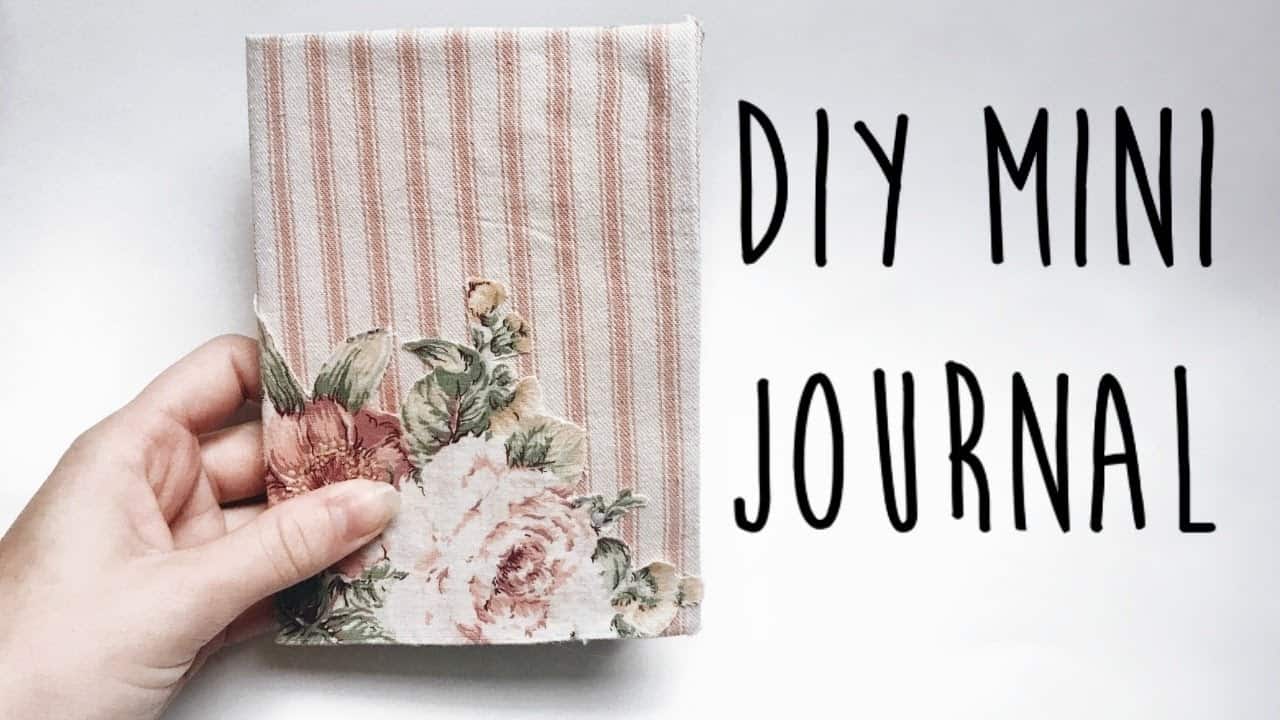 With a few pages, some fabric and ribbon you can create your own pocket-sized notebook. You can use this to keep in your purse, so you always have something to write on when the need arises.
Or maybe you want one for each of your kids because they are always asking where paper is or what they should do when they get bored.
27. Make A DIY Travel Inspired Journal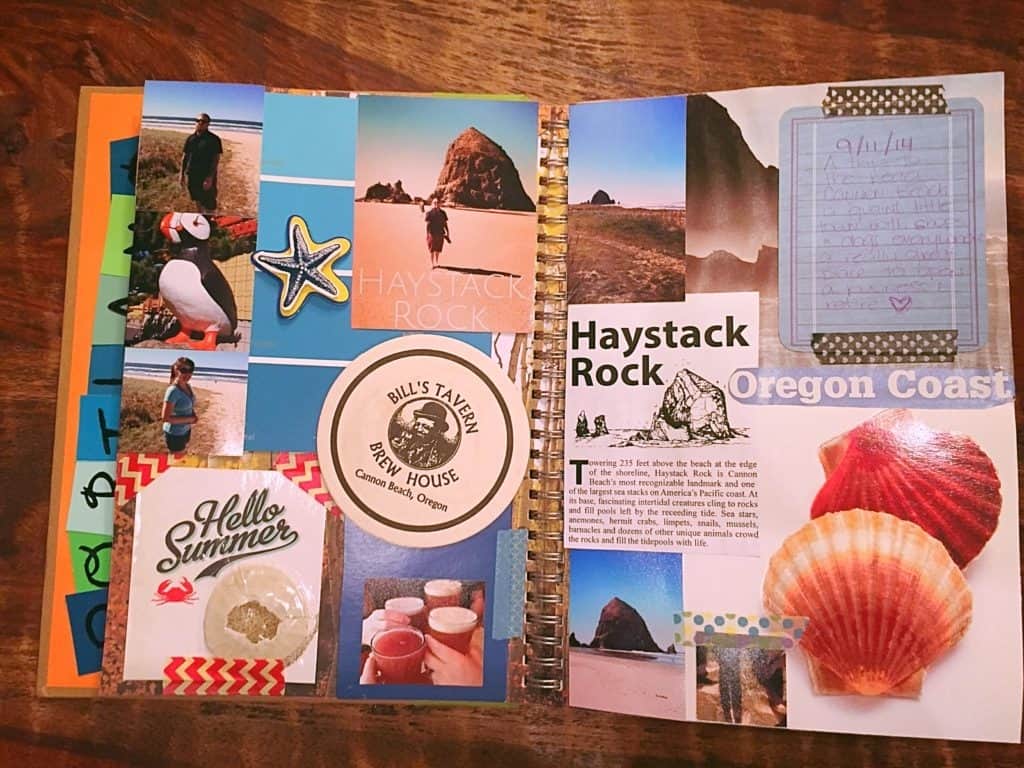 When you're traveling, no matter if it's an international journey or a weekend road trip, you should always have your DIY travel journal with you to document every moment.
This one has been made out of maps and a scrapbook, so they will look very nice together!
It should contain the most favorite food while you are traveling, the most visited place, or the other to-do-lists.
28. Handmade Paper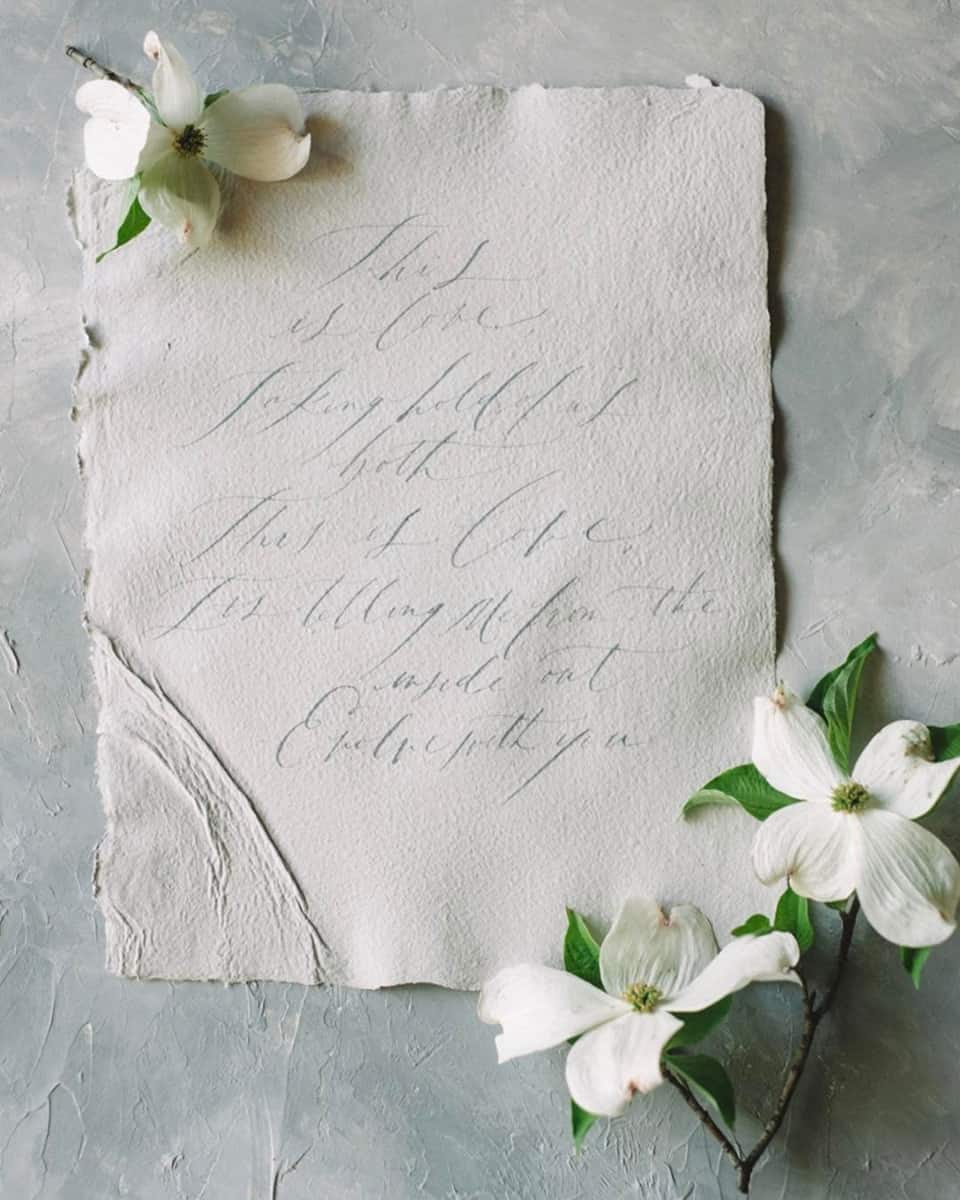 Who wouldn't love a handmade paper journal? It's a great DIY idea for those who want to make their diaries into works of art.
All you need is some created paper, scrapbook add-ins and embellishments, and glue. If you don't have the time or supplies to make your own paper, you can buy a handmade paper at most art stores.
You can make your DIY journal into a work of art by adding some patterned paper and embellishments.
29. DIY Doodles Filled Diary For You or Your Kids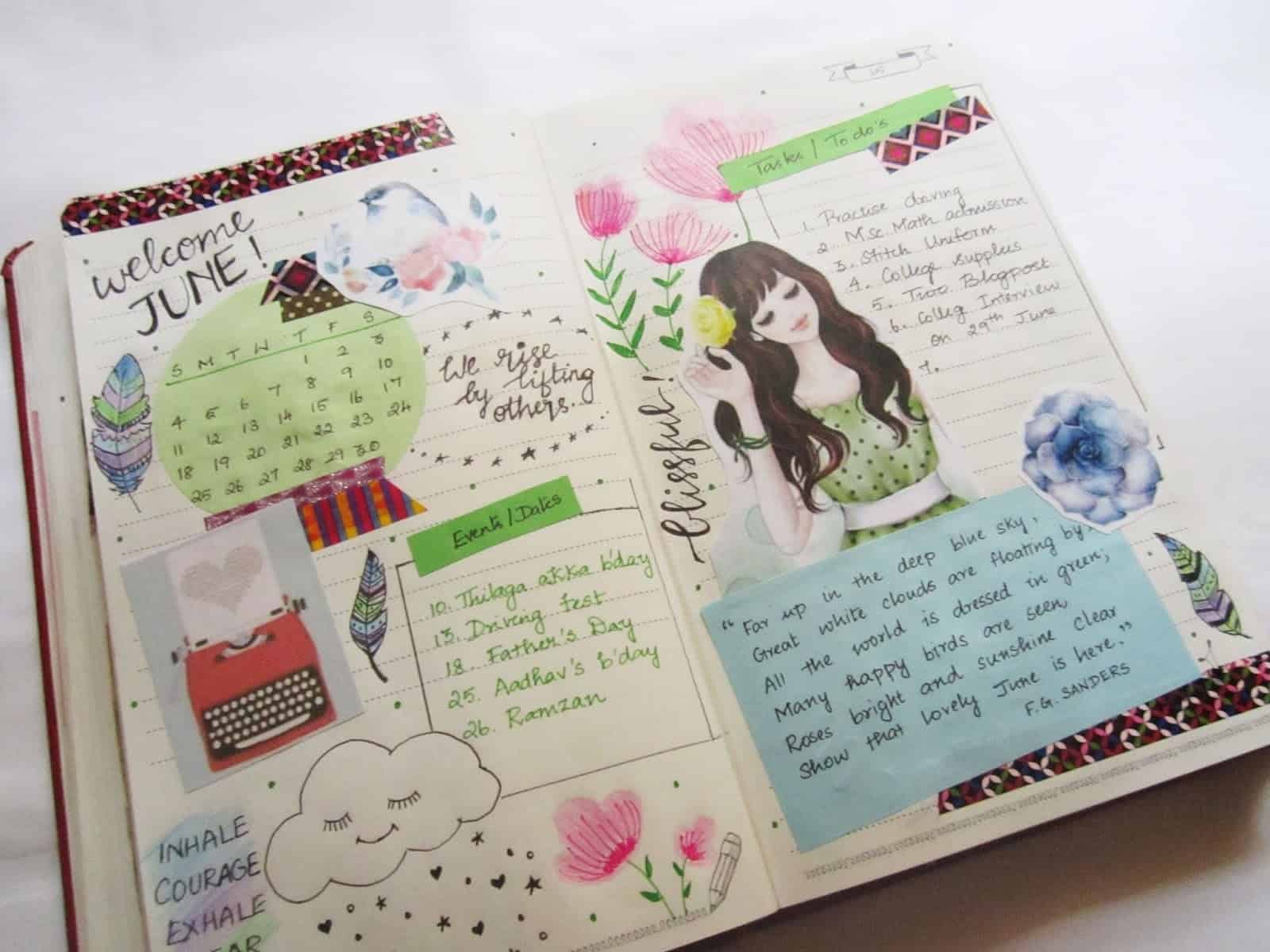 Making diaries for your kids is a wonderful idea. This DIY project may not be the easiest one, but it's really creative and attractive. This project is really a fun-filled project and you can customize it according to your style.
Steps:
Get a sketchbook and some colorful pens or colored pencil
Start doodling on every other page of the book. Draw some simple patterns or just let your imagination flow.
If you want, you can also add some quotes, lyrics, or fun facts about yourself on the DIY journal pages.
30. Create A DIY Photo Journal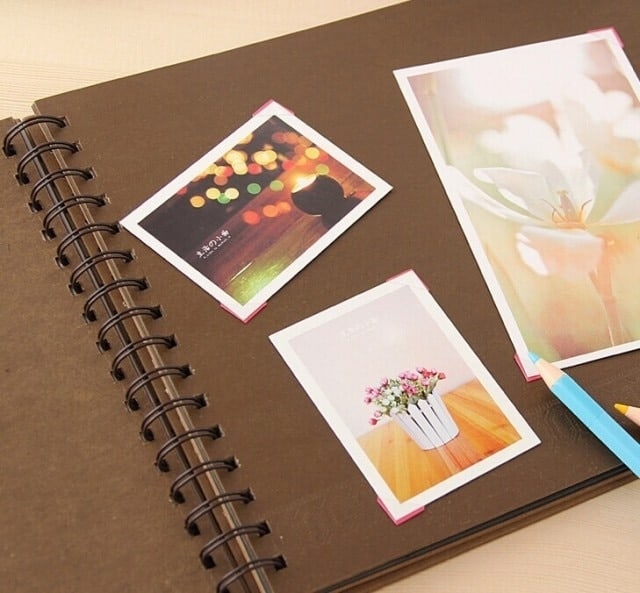 A photo journal is a great way to document your life and travel. You can create one by printing photos and pasting them into a notebook.
Add dates, destination and some fun facts to make your DIY photo journal even more special.
This will help you to conjure up your old memories as well.
31. A DIY Sketchbook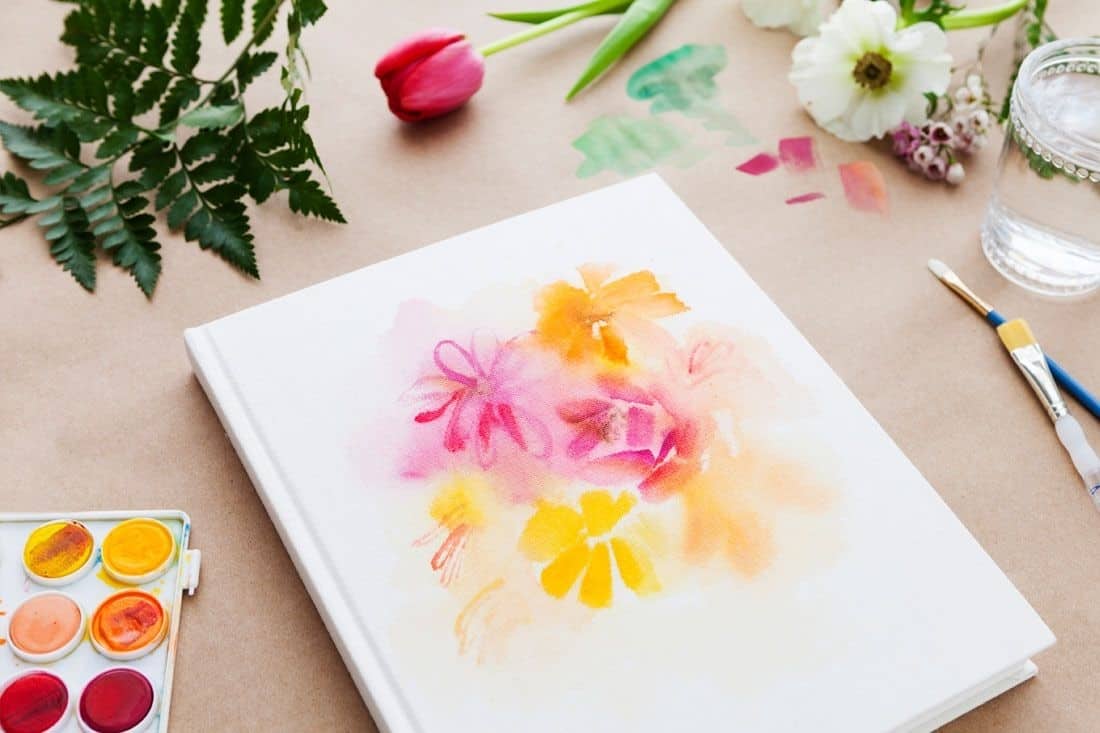 Get a sketchbook and some drawing materials, like pens, pencils, watercolor paints, and paints. Draw or paint whatever you feel like on any given day.
It can be a portrait of your cat or a self-portrait. Opt for drawing the surrounding scenery, like landscapes.
You can also draw your favorite celebrity, a cartoon character, or even just random doodles.
32. DIY Customized Book Journal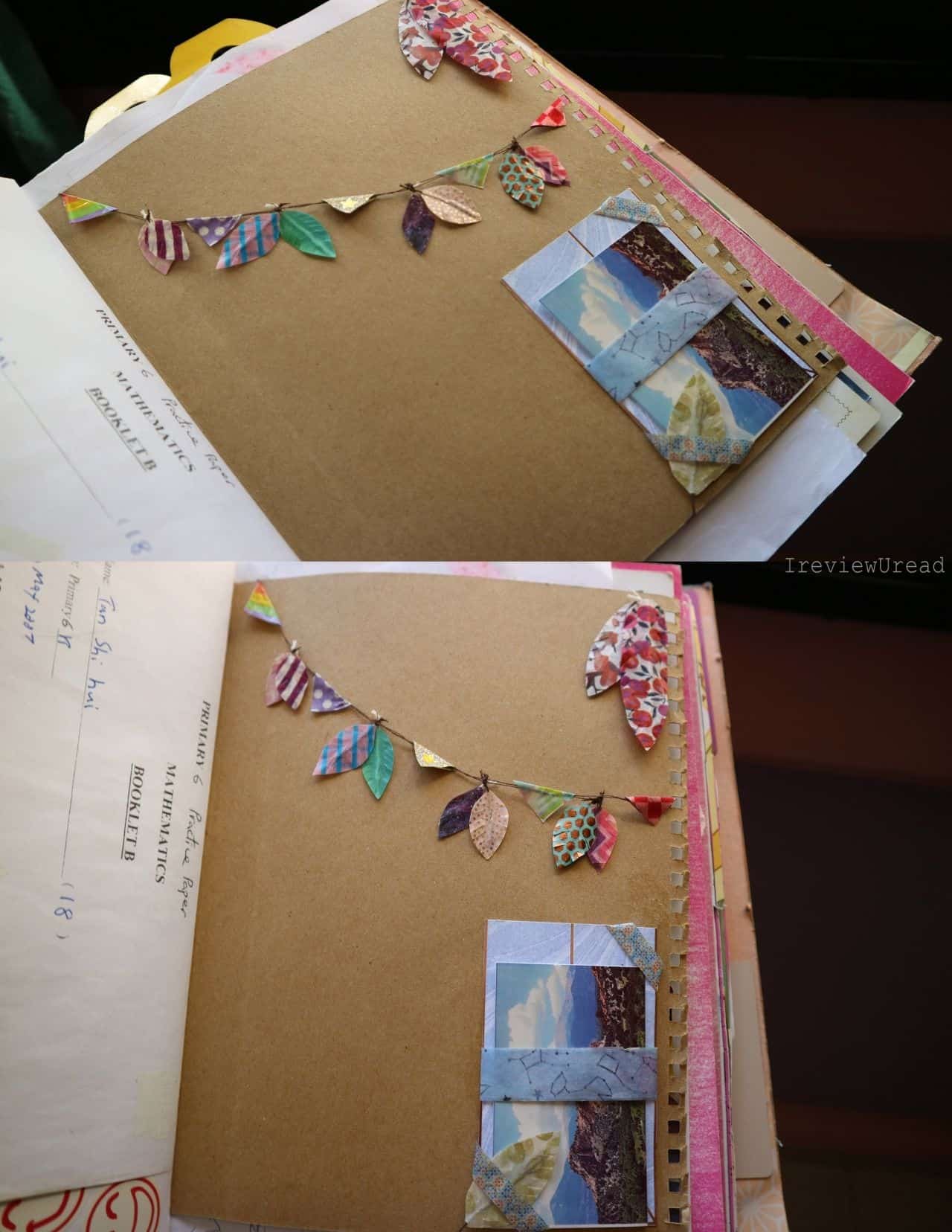 Washi tape is a decorative paper tape that comes in many colors and patterns.
You can use it to create designs in your DIY journal or just wrap it around the cover for a quick design change! Use one color or mix them up; there are no rules when you're creating your own project.
If you don't have any washi tape, you can also use ribbon or lace.
33. Make A DIY Art Journal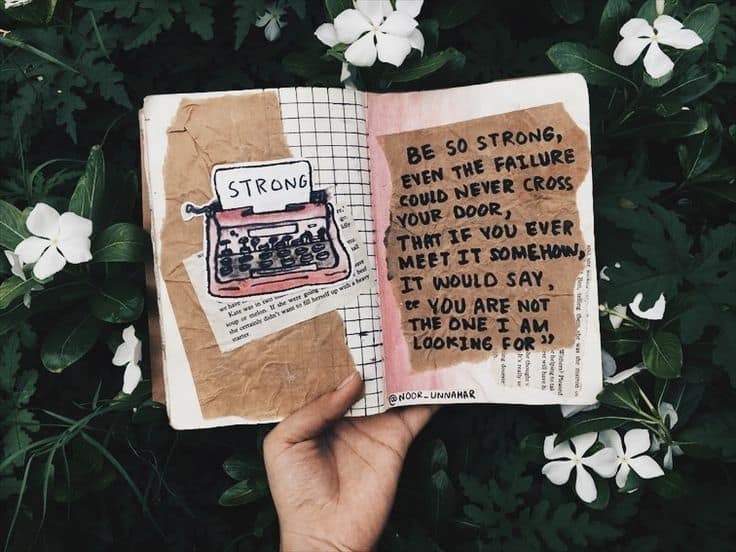 There are so many different ways to make an art journal.
You can use any type of paper that you want, including scrapbook paper, construction paper, watercolor paper, cardstock, or cardboard.
You can also use different types of materials to decorate your journal, such as stickers, washi tape, and markers. The combination of these materials and your creativity will create such an artistic journal.
34. A DIY Scrapbooking Album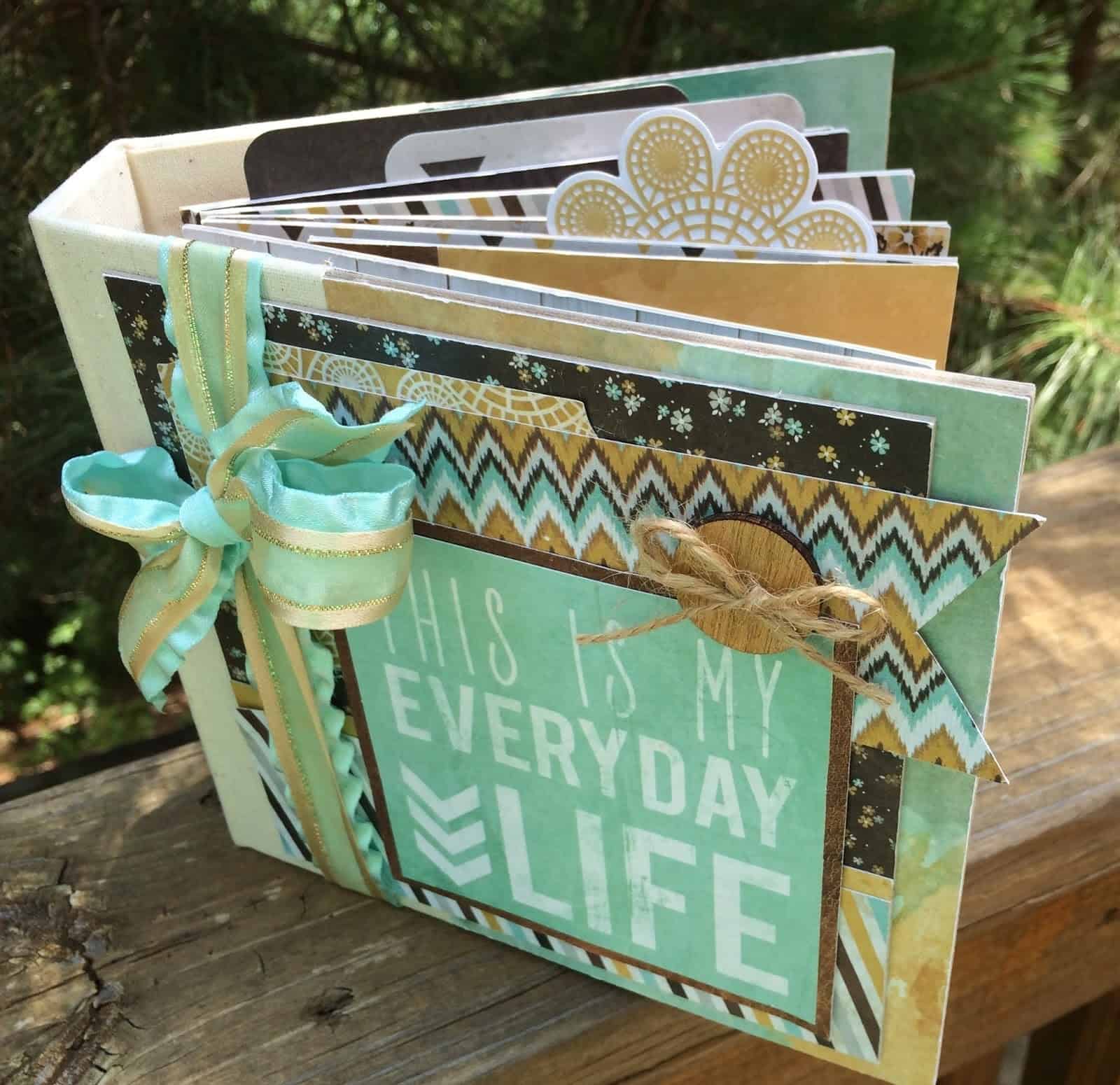 Making a DIY scrapbooking album is one of the best DIY journal ideas. This type of journal is perfect for people who like to collect pictures and write captions about them.
Use any type of paper you want like printables paper and you can also add stickers, washi tape, and other decorations to make your album look more fun and colorful.
You can also use old magazines to make your album art or add some of the articles inside.
35. DIY Journals For Every Season Of The Year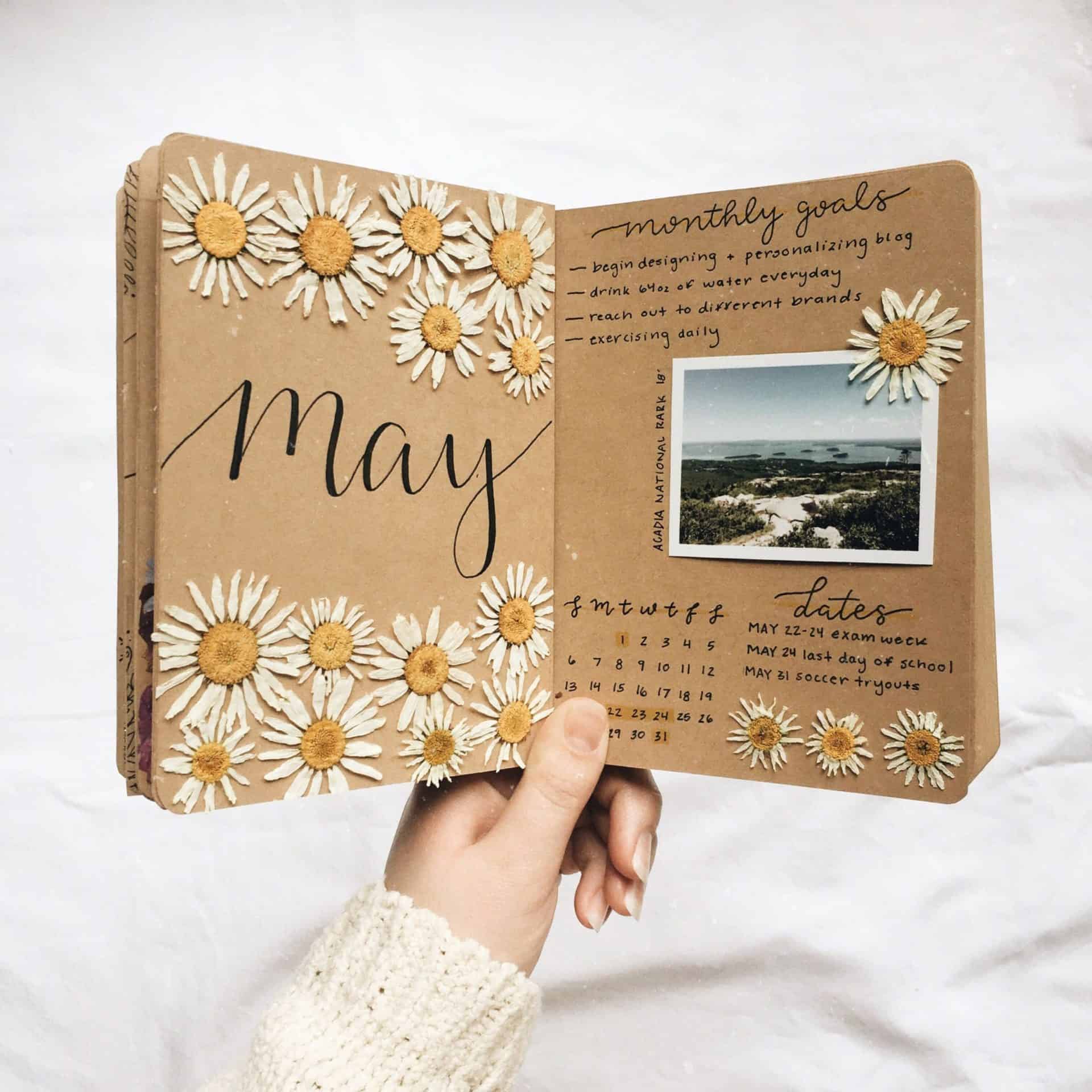 If you want to make DIY journals, you can create one for every season of the year. For example, in springtime, use light and bright colors to make this project. On the other hand, you can choose dark and warm colors for wintertime.
You can also decorate your journals with flowers, leaves, and other types of nature-inspired elements for every season.
36. DIY Journal Gifts For Your Friends And Family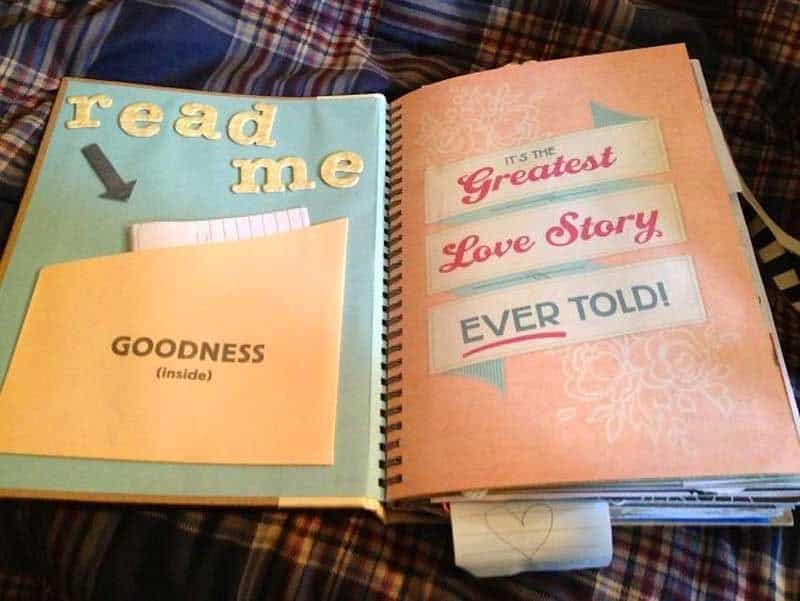 Some people are hard to shop for, so why not make them a DIY journal that is unique and special? Your friends and family will love these homemade DIY journals and will be so appreciative that you put in the extra effort.
You can fill in the journal with the best photographs of them or even their favorite things instead.
37. Easy Handmade Journals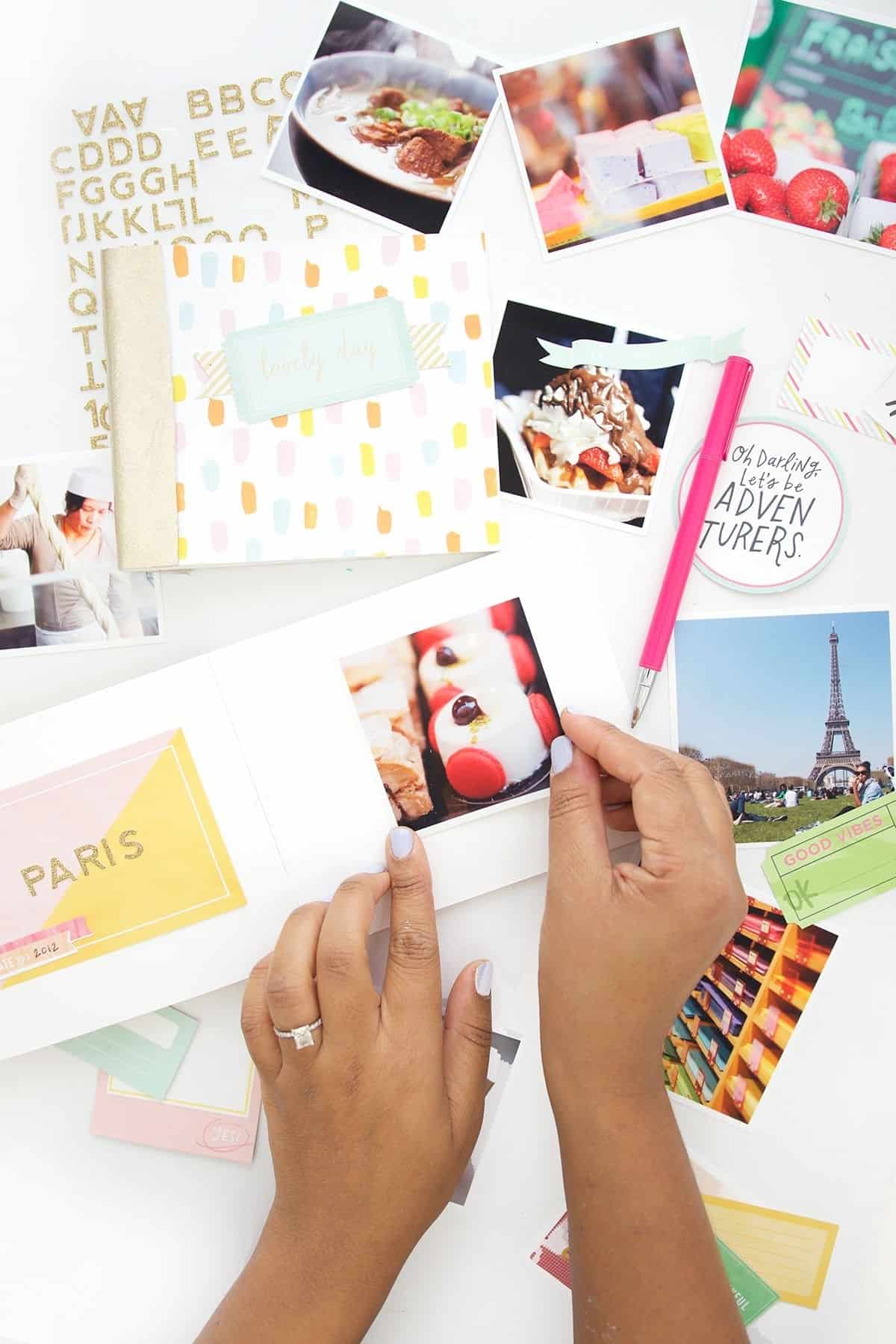 This is a great thing for beginners. All you need is some craft paper, a glue stick, and a ruler.
Cut your papers to the desired journal page size. Measure and cut a strip of paper for the spine. Glue it on with your glue stick.
If you want to make a DIY journal cover, cut two pieces of paper to the desired size and glue them together. Decorate with stamps, stickers, or other decorative pieces.
Final Thought
If you're looking for a way to boost your creativity, productivity, and mindfulness, consider starting or continuing a journaling practice.
It can be as simple as jotting down one thought each day or taking the time to document your thoughts and experiences in more detail.
These DIY journal ideas should help get you started on your own journaling journey. What are you waiting for? Pick up a pen and start writing!